GZ Conrad Hotel, Guangzhou Building, Hotel Development, Architecture Images
GZ Conrad Hotel in Guangzhou City
Contemporary Chinese Urban Hotel Development – Design by Cheng Chung Design, AFSO and AB Concept
21 Dec 2017
GZ Conrad Hotel in Guangzhou City Building
Design: Cheng Chung Design, AFSO and AB Concept
Location: Guangzhou, China
"Never dreamed I was a passenger" — On GZ Conrad guestroom design by CCD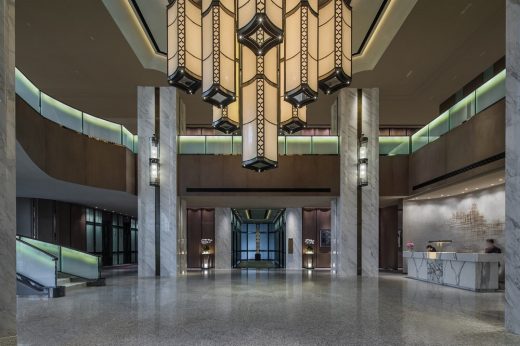 Being designed jointly by AB Concept, AFSO and CCD(Cheng Chung Design (HK)), GZ Conrad is doomed to be exceptional since the very beginning.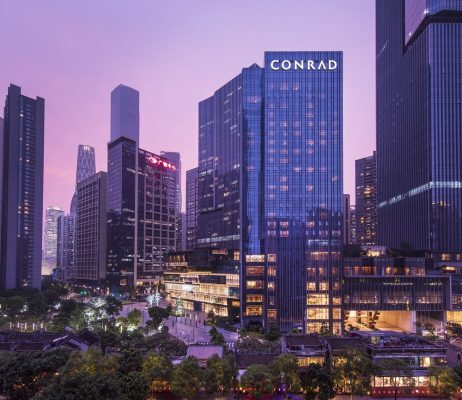 1. Create new scenery in the familiar place
Main designers of guest rooms of GZ Conrad are happened to be native Lingnan people, and they hope to present the guest rooms as a place where guests could take off their mask and pressure and return to themselves easily.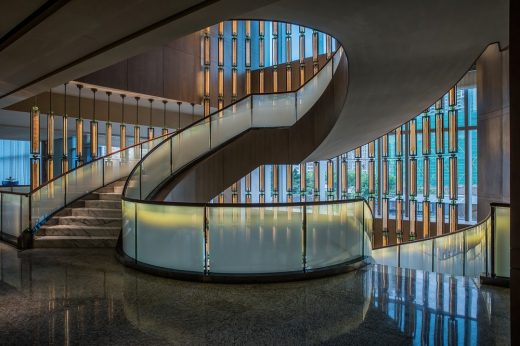 As the designer of the 309 guest rooms, CCD provides a good view of the river which takes in the thousand years' prosperity of this city and the skyline which witnesses its international development. Moreover, using modern design technique of "merging feeling with scenery", it "wakes up" the daily Lingnan which is buried deep in history… what the guestroom design of GZ Conrad tells is the humanity landscape of traditional Xiguan residences; it is to show respect to the history of this city.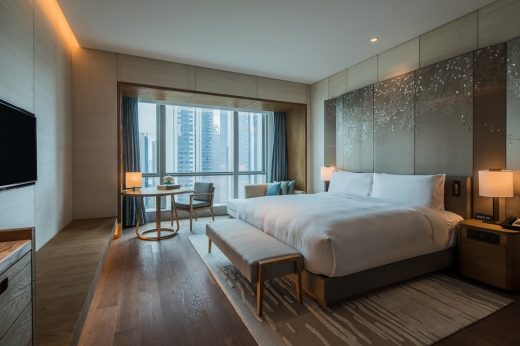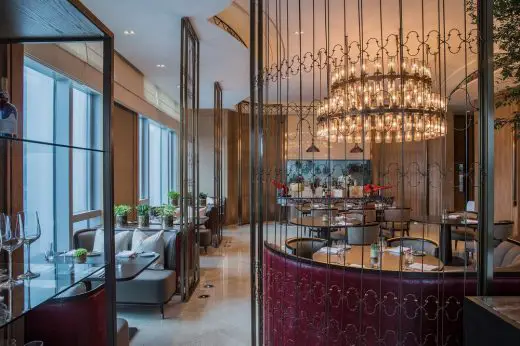 An innovative room type "child-mother room" is used in guestroom design walking across the antechamber it is the lobby, following it are two rooms, when doors of the antechamber are closed, it becomes a big suite. This design is inspired by the architectural style of Xiguan Mansion in Guangzhou in modern times; it presents the deepening integration of Chinese and Western culture.
Together with various exotic Diaolou, villa houses, and Qilou on both sides of bustling business street that appeared in the same period at the hometown of overseas Chinese, they are all unique epitome that opens the different age of architecture in South China.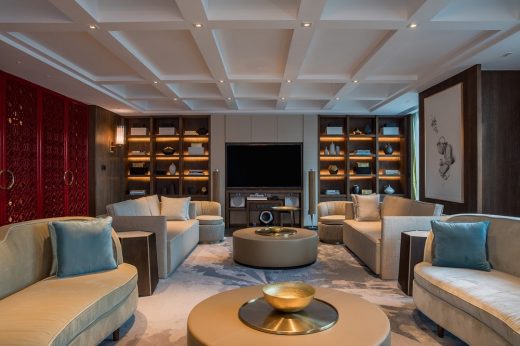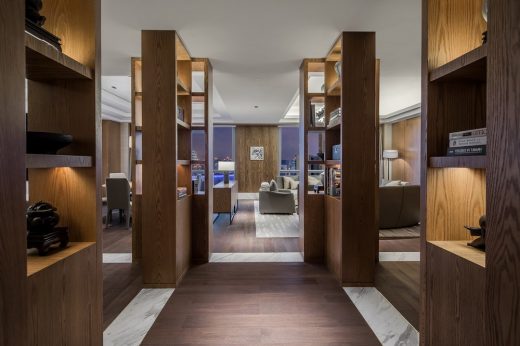 In the design of presidential suite, CCD takes mansions of rich families in the history of South China as prototype. Bureaucratic landlords in Ming and Qing Dynasty often lived in groups of four or five generations and built enclosed buildings.
Meanwhile, as South China has a subtropical climate which is hot and humid, thus characteristic of Lingnan architectural culture is formed: the building tends to be long and narrow, which allows draughts to help keep the building warm in winter and cool in summer. Rich families are particular about fine landscaping at the same time.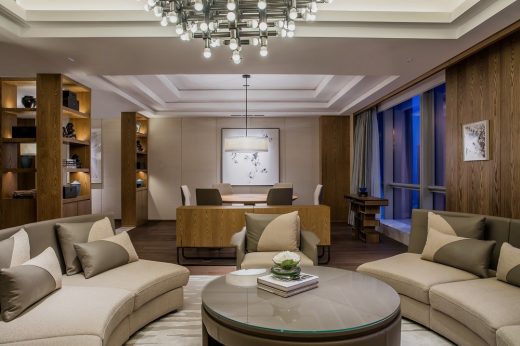 2. Surprises are hidden in daily views
CCD hope that every functional zone in each type of room could express the space more reasonably and accurately: bright and dark, natural and passionate, modern and traditional…by precise control of scale, a timeless beauty is presented; the quiet and pleasant environment reflects the simplest relationship between people in modern Lingnan business streets.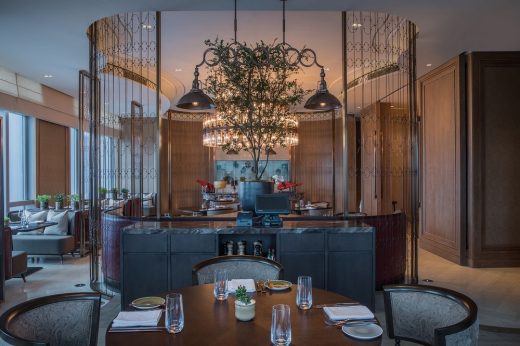 We hope to reproduce in some degree the scene of Xiguan that used to represent the architectural trend which combines Chinese and Western elements, especially historic buildings like Xiguan Mansion in Guangzhou which represents the past times of a city who has great sense of humanity. Meanwhile, Xiguan elements are endowed with the cultural meaning of exclusive memory of Guangzhou. Some unique materials are used in the design, such as old wall bricks and folk lacquer painting in the guest room area, which are the embodiment of scenes of Lingnan traditional residence.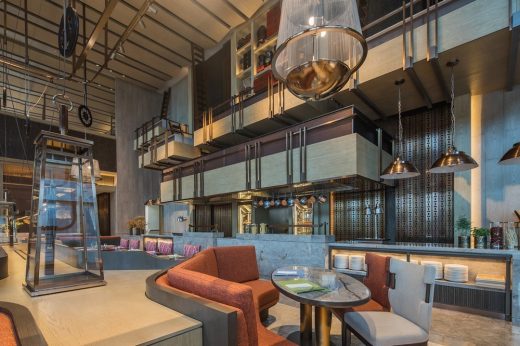 In the context of collision between Chinese and Western traditional culture, CCD aims to balance the collision between image of ancient building like Xiguan Mansion & Chinese traditional design patterns and modern functional needs. In this way, while maintaining the authenticity of historical buildings , an experiential flexible space is created for the hotel guestrooms.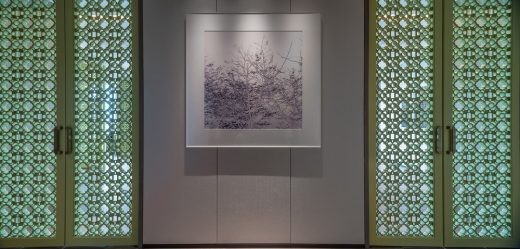 3. Home for nonstop exploring inspiration
We hope to design more exploratory space experience for more non-natives, so that they can experience the living atmosphere of Guangzhou in the guestroom by themselves, instead of parrot-learned Lingnan . We hope that every time they come to Guangzhou, they could find the trace of "the most Guangzhou style "in CCD's design which is full of endless inspiration.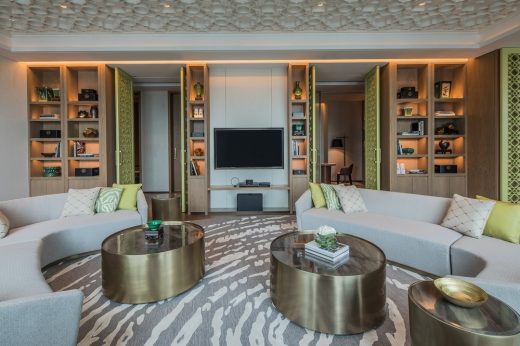 "Green" used in the suite is not well understood by many people. CCD believes that the essence of design derives from needs. Green is a touch of bright color in the ordinary homes and streets whose basic tone is set by Lingnan grey brick and solid wood; it also stands for the evergreen four seasons of Guangdong, the straightforward and bright nature of Cantonese, as well as the restless rhythm of parties in the lives of the modern young elite group.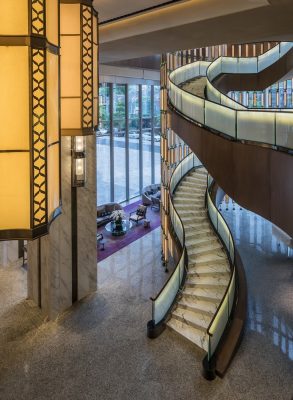 This combination came into being based on meeting highly personalized entertainment function required by young customer group. By blending elements which is similar to French new wave films into the full Xiguan retro style (and it happened to be the color for 2017 ), the whole space is warm and highly creative, and nicely interprets the pursuit of feeling of freshness of living outside" home" of post-90s.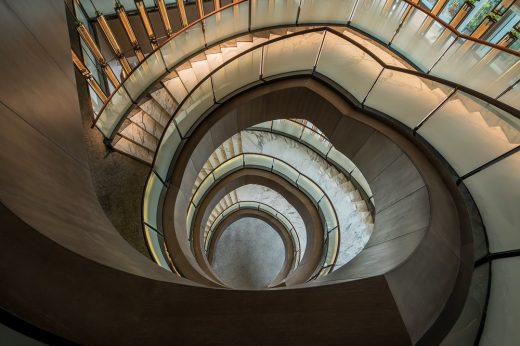 The most luxurious brand Cornard under Hilton landed at Guangzhou on May 26, 2017. It dedicates to create a unique "oasis" that combines different cultures in this Lingnan ancient city. As a designer, we do not stay in the guestroom, yet we try to create a highly personalized space in this positive and free field together with the guests. We explore the possibilities of future high quality life with our curiosity.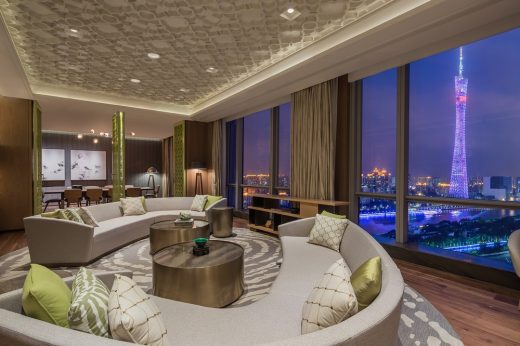 Photography: CCD/ Cheng Chung Design (HK)
GZ Conrad Hotel in Guangzhou City images / information received 211217
Location: Xingmin Road, Tianhe District, Guangzhou City, Guangdong Province, China
Architecture in Guangzhou
Guangzhou Architecture
Guangzhou Architecture Designs – chronological list
Guangzhou Opera House



picture from architect
Guangzhou Velodrome



picture from architect
Comments / photos for the GZ Conrad Hotel in Guangzhou City Architecture page welcome
Website: AFSO
Website: AB Concept