Camargue Off Grid Villa, Southern French Building Images, Home, Architecture
Off Grid Villa Camargue
New Residential Architecture in Southern France design by Blueroom architects
25 Nov 2017
Off Grid Villa Camargue, France
Architect: Blueroom, The Netherlands
Location: The Camargue, South of France
Off Grid Villa in Camargue House
Pergola Galore – Off Grid Villa, Camargue, France
Rotterdam, November, 2017 – Blueroom proudly presents the sketch design for an Off-Grid Villa in the south of France.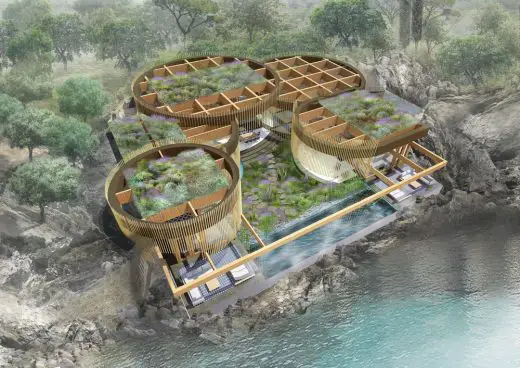 The team researched the design potential for building a patio villa on a 1.000 m2 site, in a region in the south east of France. The Client requested a striking, contemporary design that blends into its natural context.
A residence that can absorb changing needs in the future, such as extra children, in-living parents or in-living nurse. BLUEROOM welcomed this task as a balancing act between expressive and subtle design, to create a compact patio villa that facilitates both the interaction between its users, as well as the comfort of privacy when so desired.
The villa has a clear orthogonal floorplan that organizes strict separations between offices & guest quarters on the east side, living room & kitchen on the north side, and private spaces of family members on the west side of the patio. A swimming pool completes the patio on the south side, leaving a panoramic view towards the landscape for all spaces and terraces.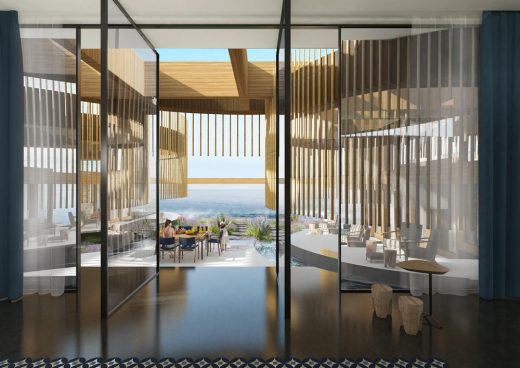 The different areas are topped by cantilevering circular pergolas that are matched by circular terraces reaching out into the patio. The pergolas, decorated with dense bamboo, create a comfortable transition space between public and private, and provide shelter from the abundance of sunlight.
The resulting composition creates from each vantage point a unique atmospheric perspective, adding depth and layers to the patio residence.
The client is one of the founders of an innovative product design firm, with a profound interest in off-grid buildings, and responsible construction materials. The house will be self-sufficient for its water cycle including a bio membrane water purification reactor. The natural pool with patio creeks creates a self-sustained, chemical free biotope for plant life. The evaporation of the creek and pool water will help the natural cooling down of the outdoor terraces and adjacent indoor spaces. Indoor temperature moderation is provided by floor heating and cooling.
The construction will primarily consist of Pierres stones that are sourced locally, and of responsibly sourced wood for the load bearing structure, secondary walls and most of the window frames. The villa will boast innovative products such as 5-double glazing, and a new lighting system that uses 50% less energy than LED-lighting. Fit out will be made of circular products and bio-based materials.
Upcoming works will be the research of the site for further maximization and integration of sustainable principles into an appealing architectural project.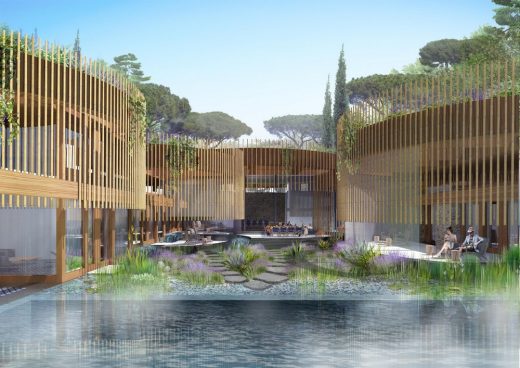 Designs for a changing world
Our world is in transition. From a linear to a circular economy, from a carbon based to renewable energy. The manner in which cities, communities, buildings, products, services and contract models are conceived and realized change with it.
Simultaneously, in architecture and urbanism, a lot stays the same. The city remains a dynamic but relatively slow and vast organism that does not fundamentally change due to above mentioned developments. It rather absorbs them. To ensure that the city absorbs changes successfully is a core task of designers.
The same is true for buildings: The design and production methods may be innovating and in transition, the result remains an assembly of materials that facilitate our activities and desires. To ensure that buildings perform well, and can stand the test of time, is a core task of designers.
We, citizens, consumers and clients are developing a more responsible understanding of the consequences of our wishes and actions. But also more than ever we allow ourselves to indulge, demand ever better comfort and strive to have unique experiences.
BLUEROOM observes that this calls for a sustainable architecture that does not compromise comfort, but an architecture that is exceptionally attractive. Blueroom elaborates integrated concepts, buildings and products that improve the quality of life in a sustainable manner.
Ongoing works include a community combining high-rise with floating buildings, an affordable housing concept, private houses and a hotel. These projects have a focus on wood construction and the integration of agricultural production into the built environment.
Decidedly contemporary designs offer a sensual and sensory experience: Architecture expands from creating spaces to activating the senses with touch, textures, colors, light but also sound and scent.
BLUEROOM performs design works based on a Clients brief. Blueroom also initiates concepts and products itself, to involve stakeholders and investors for further elaboration for following stages. Blueroom has access to an excellent network of international project partners for engineering, making work on a wide range of types, scales and complexities possible.
Most of all, at Blueroom we think that a design should speak for itself. Naturally.
Images © Blueroom
Willem van Genugten
Blueroom Founder:
Willem van Genugten – Helmond, June 23, 1975
Willem van Genugten studied architecture at the Technical University of Delft (TUD), The Netherlands, and the University of Illinois at Chicago (UIC), USA. He graduated with honorable mention at TUD with the project 'Tourist Machine', proposing a substantial transformation of the Scheveningen-Bad North Sea Boulevard zone in the city of The Hague.
Willem has 17 years of professional experience working on highly ambitious international projects from first design sketches to construction stage. He successfully opened and expanded the Moscow office of Erick van Egeraat (www.erickvanegeraat.com) from a pioneering team of 3, to an all-round team of 25 employees with 15 nationalities. This required a good understanding of HR, PR and the continuous bridging of cultural differences. In all projects and processes he manages with BLUEROOM, Willem is intensely involved in the design works.
Recent works for which Willem van Genugten was responsible at Erick van Egeraats office include a private residence in Moscow (under construction), Sberbank Corporate University Campus (opened), Brno Future Ready resilient city (Competition) and the World Expo Rotterdam 2025 ´Delta´s in Transition´ (concept development).
The coming months BLUEROOM will release information about ongoing projects, such as:
– Concept Design for a bio degradable ceremonial pavilion for a natural burial ground
– Concept Design for a daytime destination and knowledge centre for multiple mentally challenged & dementing clients
– Product Design for affordable housing
www.blueroom.design
Off Grid Villa Camargue images / information received 231117 from Blueroom, architects
Location: Camargue, France
New Montpellier Buildings
Leonard De Vinci High School in Montpellier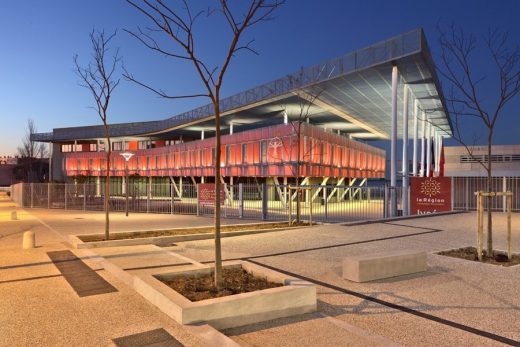 photograph © Hellin-Sebbag, photo Benoît Wehrlé
Leonard De Vinci High School in Montpellier
Campus of University Saint-Charles, Montpellier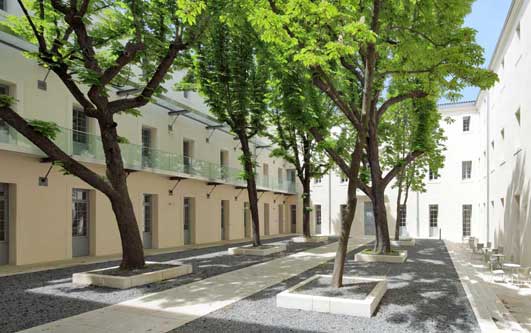 photograph © Hellin-Sebbag, photo Benoît Wehrlé
Campus of University Saint-Charles
Logements Lez in Art dans la ZAC Rive Gauche à Montpellier
Design: NBJ Architectes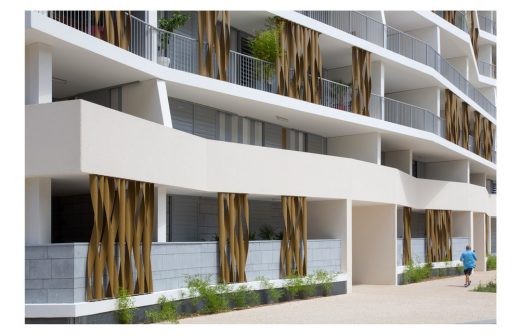 photograph © photoarchitecture.com
Logements Lez in Art dans la ZAC Rive Gauche à Montpellier
Sailing Cube – Pavilion du FAV 2014 à Montpellier
Design: Atelier Jérôme Lafond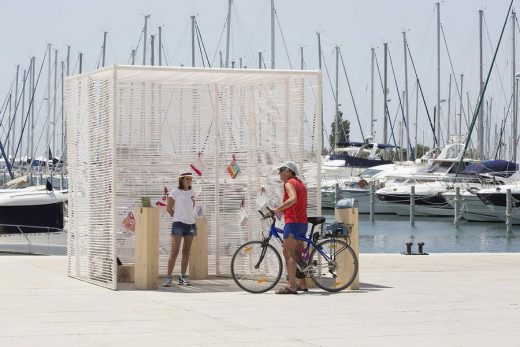 photography © Paul KOZLOWSKI
Sailing Cube in La Grande Motte, Montpellier
New Buildings in France
French Architectural Projects
French Architecture Design – chronological list
French Architect Offices – design firm listings
Zenith Saint-Etienne Building
New General Building of Council of Europe Strasbourg
Comments / photos for the Off Grid Villa Camargue page welcome
Website : Camargue