RIBA Exhibition on Perspective 2018, Architecture Show London, British Architects News
RIBA Exhibition on Perspective
Royal Institute of British Architects Show in London, England, UK: News + Images
2 May 2018
RIBA Exhibition on Perspective News
A new exhibition in the RIBA Architecture Gallery in London opens today, Wednesday 2 May:
Disappear Here: On perspective and other kinds of space is a new commission by Sam Jacob Studio where the RIBA Collections are explored on the theme of perspective.
Photos below – Disappear Here – RIBA exhibition designed by Sam Jacob Studio © Andy Matthews: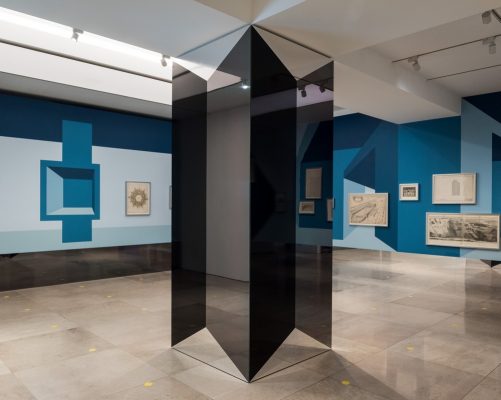 Disappear Here: On perspective and other kinds of space
A new commission by Sam Jacob Studio
Venue:
The Architecture Gallery, RIBA, 66 Portland Place, London, W1B 1AD
Exhibition dates:
2 May to 7 October 2018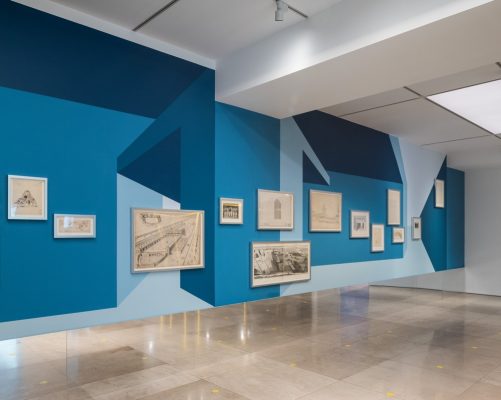 Proportion, distortion, geometry, distance, power, the infinite, the divine – perspective traverses truth and illusion, linking the disciplines of art, architecture and mathematics.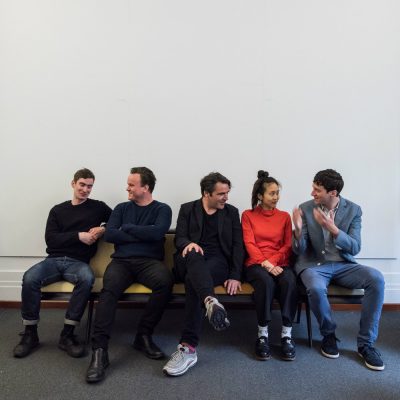 For this new exhibition, sponsored by Arper and Colt, RIBA has commissioned Sam Jacob Studio to explore how perspective drawing has been applied to the art of building for centuries and used as a tool to evoke illusory architectural spaces.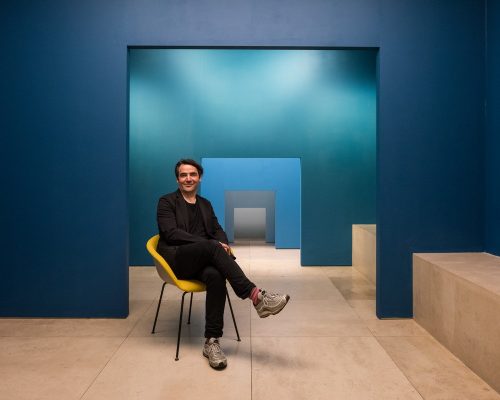 The Disappear Here installation will include original drawings and early writings by some of the most talented designers in history.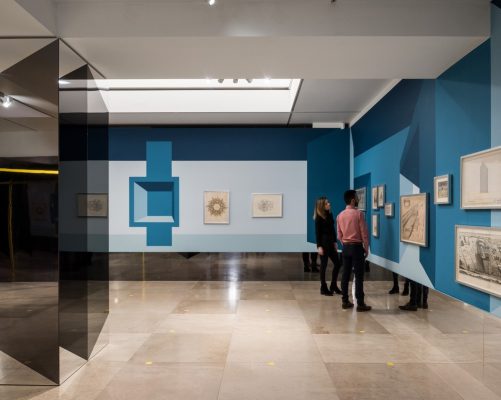 Visitors will become active participants within the space where deceptive murals, playful architectural structures and a newly commissioned film will trace the lineage of perspective from the Renaissance to present day.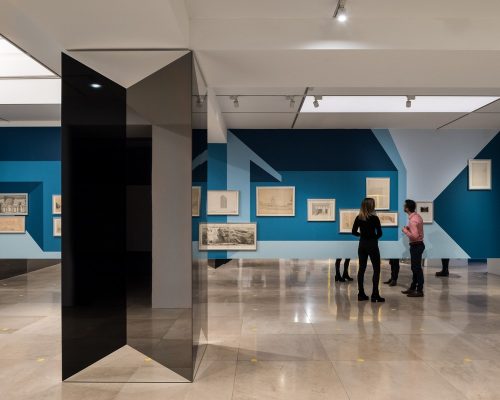 In a further twist, the system of perspective will dictate how everything in the gallery is arranged.
Design for a ceiling with columns and coffered arches, Italy circa 1700, unknown designer © RIBA Collections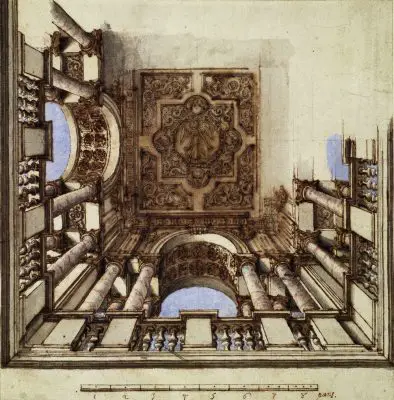 Speaking about the commission, Sam Jacob:
"Since its invention in the 15th century perspective has been a fundamental tool in the way we imagine space and design architecture. But perspective is also a kind of tyranny too, forcing its own logic onto the worlds we create. This commission gave us the opportunity to explore how perspective has not only been used to illustrate the world but also how it creates and organises the world. This continues the studio's longstanding interest in how ways of drawing shape the architecture we create. For this installation we wanted to create a space where visitors can experience the essentially illusory nature of perspective and question the making and breaking of rules."
Malton James (1765-1803)_examples of perspective delineation: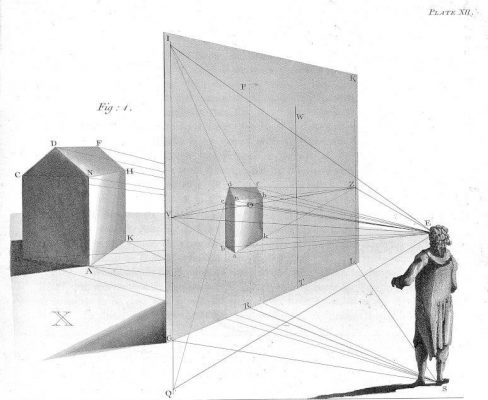 Sam Jacob Studio was invited by RIBA to draw on RIBA's historic collections for inspiration to create a site-specific installation. The Studio has selected a diverse range of items, from rare books dating back to the Renaissance to contemporary works. Highlights vary from John Smythson's early 17th Century Jacobean designs to a colourful modern interior by Max Clendinning and from Sebastiano Serlio's architectural treatise 'Seven Books of Architecture' to Etienne-Louis Boullee's intricately drawn perspectives of neo-classical buildings. Other original drawings on display include works by Andrea Palladio, Edwin Lutyens and William Talman. Additional material on loan from Drawing Matter include modern works from the radical Italian architecture firm Superstudio, French-born American industrial designer Raymond Loewy and British architect James Gowan.
Sir Edwin Lutyens, a record sketch of the unexecuted design for the Memorial to the Missing at St Quentin, Nord, 1918 © RIBA Collections: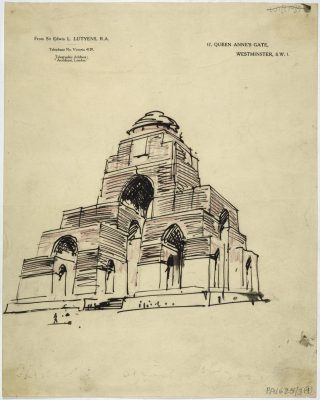 The material on display represents some of the most distinguished examples of perspectival drawing, depicting vast imaginary spaces and imposing mega structures on a single sheet of paper. Alongside these textbook examples, the show will reveal imperfect versions; drawings that more easily reveal their constructed nature and provide an insight into the strategies employed to achieve an illusory space.
Hans Vredeman de Vries, from his book Perspective (1604-5) (c) RIBA Collections: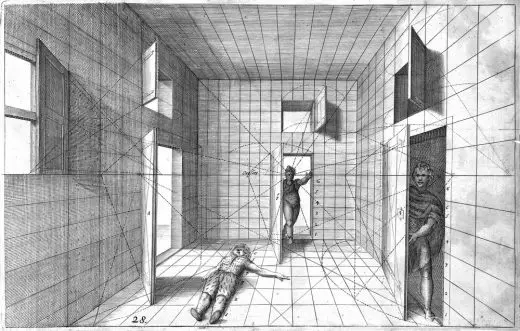 The perspectival system plays an important role in how the collection objects are shown. Spanning two walls in the gallery, the drawings are displayed according to their vanishing points and perspective lines. Geometrical shapes drawn from 16th century publications and modern era drawings are used to design new furniture and a quarter of a structural shape will in part be completed by three-sided mirrored panels, referencing the work of Robert Smithson.
Drawing by or after Galli Bibiena, 1755. Design for stage set of Clemenza di Tito in the Opera House, Lisbon(c) RIBA Collections: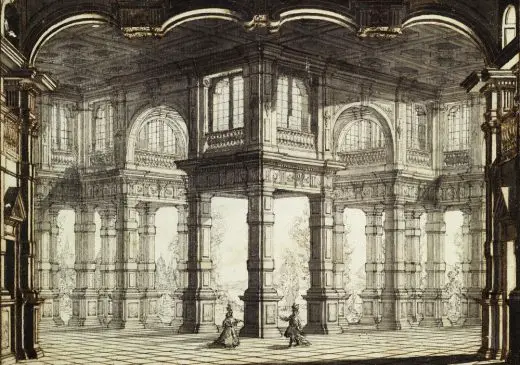 To end the exhibition, the specially commissioned film takes the theme of perspective into a contemporary reality. Sam Jacobs Studio has worked with game developer Shedworks to devise an algorithm that places 50 deconstructed architectural assemblies, taken from various architectural treatises, within an endless moving grid.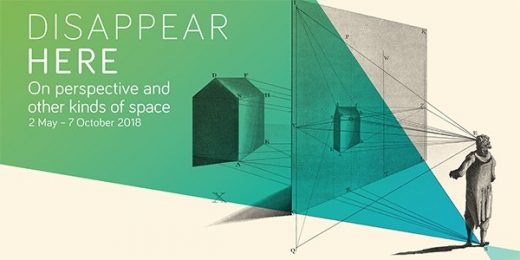 The film, with no beginning or end, challenges ideas around perspectives in a digital age and interrogates notions of space, infinity and vanishing points.
John Smythson, Design for a house with a castellated wing_ perspective view, 1600 (c) RIBA Collections: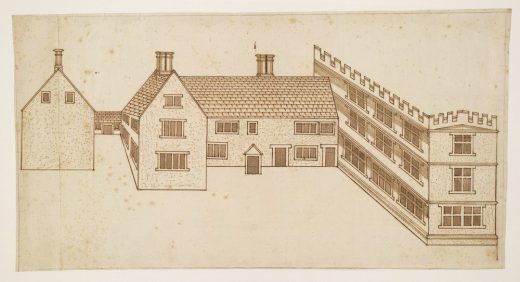 Marie Bak Mortensen, RIBA Head of Exhibitions
"We are thrilled to have commissioned Sam Jacob Studio to develop an installation on the theme of perspective. The studio is well regarded for its highly original approaches to designing across many disciplines but with a consistent rooting in architecture. Its ability to create unique and visually compelling projects for large audiences underpinned by a rigorous attention and awareness of architectural history and theory is an asset that makes the studio perfectly suited to explore our collections for this new commission in the Architecture Gallery."
Etienne-Louis Boullee, 1782, Project for a metropolitan cathedral in the form of a Greek cross with a domed centre: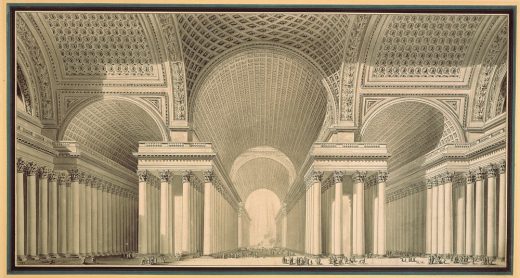 RIBA News & Events in 2018
RIBA Events 2018
RIBA News & Events in 2018
RIBAJ 2018 Eye Line Competition
RIBAJ 2018 Eye Line Competition
Pioneering British architect Neave Brown – winner of RIBA Gold Medal Architects 2017 Winner in 2017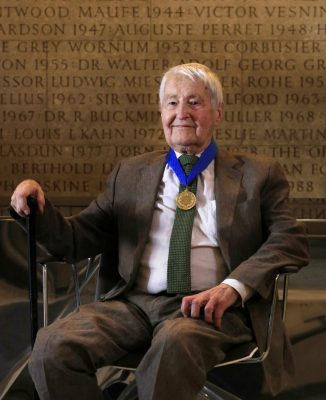 Neave Brown Royal Gold Medal © Morley von Sternberg
Alexandra Road Estate, Camden, London building: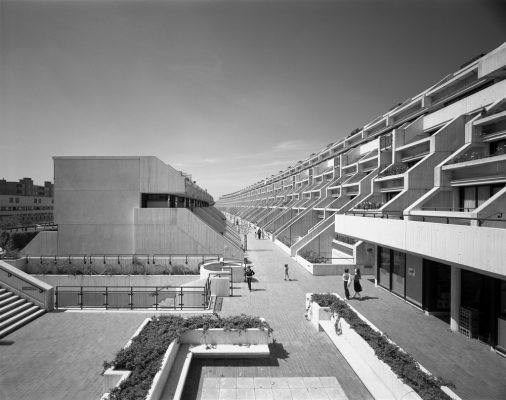 Photos courtesy of RIBA
RIBA London Event information from RIBA
Location: 66 Portland Place, London, UK
RIBA EventsArchive
Alexandra Road Estate, Camden, London building by Neave Brown: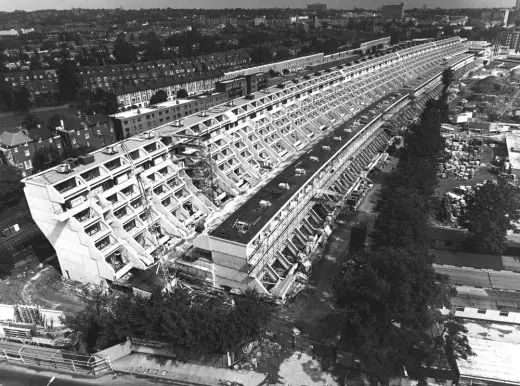 RIBA Event London – Archive
RIBA Gold Medal for Architecture
Chartered Institute of Building
RIBA Awards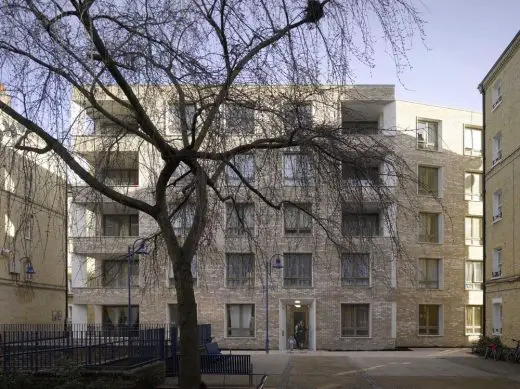 photo © Nick Kane
RIBA Trust Autumn Lecture Series 2009
Disappear Retreat in Grand Marais, Minnesota
Disappearing Vernacular African Architecture
London Architecture Events:
Bartlett School of Architecture Event
Comments / photos for the RIBA Exhibition on Perspective in London, England page welcome