Engineer Steve Webb Awarded 2020 Milne Medal, Architecture, Studio, Projects, Designs, News
Steve Webb Wins 2020 Milne Medal
9 Nov 2020
Steve Webb Awarded Prestigious 2020 Milne Medal
9th of November 2020 – Steve Webb, Director of Webb Yates Engineers, has been awarded this year's prestigious Milne Medal by the International Association for Bridge and Structural Engineering (IABSE).
Steve Webb, Webb Yates Engineers: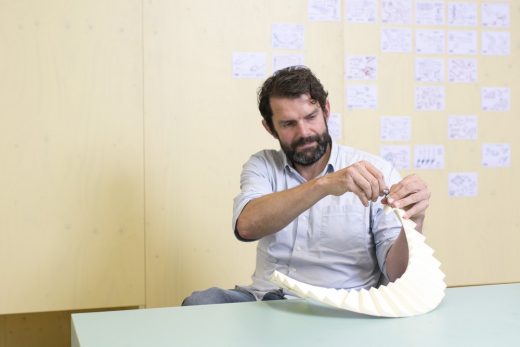 photo courtesy of Webb Yates Engineers
Steve was awarded the medal for his creative approach to engineering, which has been applied to a number of innovative projects across the globe. Examples include futuristic skyscraper and Scandinavia's tallest building Turning Torso in Malmo, Sweden, and the well-publicised residential scheme Barrett's Grove in London, which was shortlisted for the RIBA Stirling Prize in 2017.
Webb Yates Engineer's pioneering approach to innovation and sustainability has been driven by Steve, who has encouraged – in particular – rethinking the choice and role of materials in construction. This has resulted in using non-conventional materials, from cast iron to cork and from inflatables to stone, to achieve structures with less impact on the environment and lower carbon emissions.
Residential scheme Barrett's Grove in London, which was shortlisted for the RIBA Stirling Prize in 2017: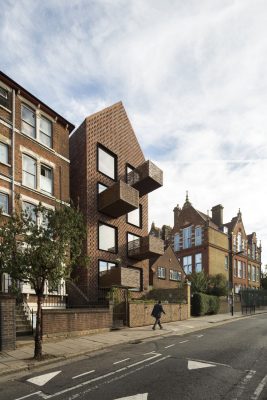 photo : Agnese Sanvito
He and the practice are increasingly known for advocating novel material combinations that improve design, construction and sustainability performance, such as the pioneering combination of stone and concrete used at 15 Clerkenwell Close, designed by leading architect Amin Taha.
Steve said: "It is a great honour to have the commitment to quality and innovation that shapes our work across the practice recognised by my peers. At Webb Yates we strive to design environmentally-conscious structures that are both elegant and considered in their use of materials."
The Milne Medal is awarded annually and recognises an individual engineer for "excellence in structural design, both in the overall concept and in the attention to detail in their work." It is named in recognition of the late Bob Milne who served for many years as the Honorary Secretary of the IABSE British Group.
Formby Stair: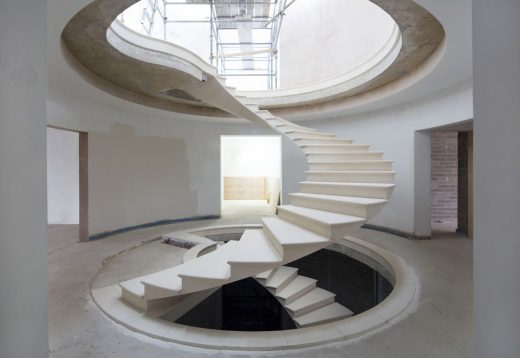 photo : Agnese Sanvito
Ian Firth, Chair of the British Group, said "The Milne Medal is highly sought after and is one of the few awards to celebrate individual rather than corporate design achievement. Steve is a worthy winner and his work highlights just what can be achieved by thinking outside the box with real engineering skill and expertise."
Steve is the 16th winner of the Milne Medal and joins an elite group of eminent structural engineers around the world.
On 10 November at 6pm, Steve will receive his award and deliver a lecture entitled 'Wood, stone, moral calculus and big picture thinking'.
He will explore how issues of sustainability have been poorly addressed by the built environment industry over centuries, and how a fresh approach to materials could result in improved design and construction, all the while minimising the impact on the environment.
Steve said: "We want to design buildings that are good for society and even make people happy, but how much does morality and the creation of happiness influence our work, and how hard should we really think about the wider impacts of what we do?"
Clerkenwell Close, London: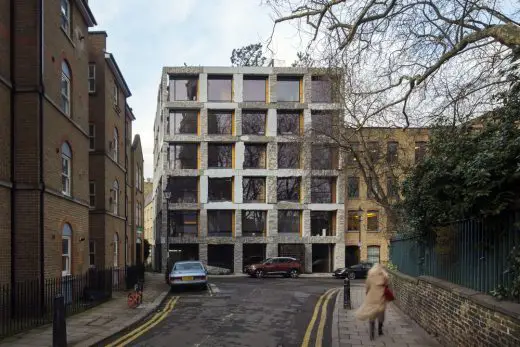 photo : Agnese Sanvito
Milne Medal Lecture 2020
The Milne Medal lecture will be hosted digitally and is free for all to view – registration is available here: https://iabse.org.uk/uncategorized/milne-medal-awarded-to-steve-webb/
About Steve Webb
Steve founded Webb Yates Engineers with Andy Yates in 2005.
He started his career as a site engineer for the Jubilee Line Extension, gaining first-hand experience of site issues and subterranean construction in London. He went on to work at Whitby Bird and Sinclair Knight Merz and Santiago Calatrava, where he worked on prestigious projects including Wembley Arena and the Turning Torso tower in Sweden, a 58 storey residential tower with a dramatic twisting form achieved with a hybrid steel and concrete frame.
Steve is interested in combining imagination with technical rigour to create artful and inventive structural designs. Since founding the company, he has led a number of prestigious and multi award-winning projects including 15 Clerkenwell Close, The Kantor Centre of Excellence for the Anna Freud Centre and The Hoover Building.
Steve has pioneered the practice's approach to innovation and sustainability. Encouraging the use of non-conventional materials, from cast iron to cork and from inflatables to stone, to design low carbon and environmentally conscious structures.
Steve also regularly lectures at universities and events, has taught at the AA, RCA, and the Bartlett, has written for industry magazines including BD and the RIBAJ, and has judged various awards including for the RIBA and iStructE.
About Webb Yates Engineers
Webb Yates Engineers is a 60-strong multidisciplinary engineering practice comprising structural, civil, mechanical, electrical, and public health engineers.
With offices in London, Birmingham and Bristol, we work with a diverse range of design teams and clients to realise intelligent and adventurous projects of all scales.
We have won numerous competitions and awards for our work including IStructE Structural Awards, Civic Trust and RIBA awards, and an RIBA Stirling Prize nomination. During 2018 we won Construction News' Award for Construction Consultant of the Year and Building Magazine's Award for Engineering Consultant of the Year.
In light of the severity of the climate emergency and huge contribution of the built environment to carbon emissions and other environmental indicators, we have signed the Construction Declares pledges. We will always offer environmentally conscientious solutions and where appropriate alternative options. We offer services dedicated to bringing the built environment in line with planetary limits.
Central to our philosophy is an enjoyment of the collaborative creative process. It is this desire for unbounded collaboration, together with the broad-ranging interests of the team that has cultivated our multidisciplinary offer.
About IABSE
The International Association for Bridge and Structural Engineering (IABSE) was founded in Zurich in 1929 and has active members in over 100 countries. Our members include many of the world's leading designers, contractors, academics and researchers, as well as client representatives. IABSE is dedicated to sharing and disseminating structural engineering knowledge and expertise among its members worldwide, and the British Group comprises those members who currently live or work in the UK.
In addition to holding international conferences and events and publishing guidance documents and the Structural Engineering International journal, the Association operates locally through the individual National Groups. The British Group, founded in 1930, organises meetings, lectures, site visits and much more with members participating regularly in the international events. We have a strong focus on supporting and encouraging young members, and welcome new ideas for activities that support the objectives of IABSE.
Further information is available at www.iabse.org.uk.
More projects by Engineer Steve Webb online soon
Location: London, England, United Kingdom
Practice Information
Headquarters: United Kingdom
Engineers
Second Avenue Subway Stations in New York, NY, USA
Design: AECOM-Arup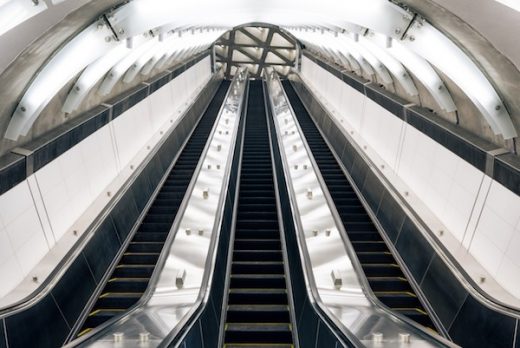 photo © Charles Aydlett courtesy AECOM-Arup JV
Second Avenue Subway Station Buildings
New Benchmark For Seismic Construction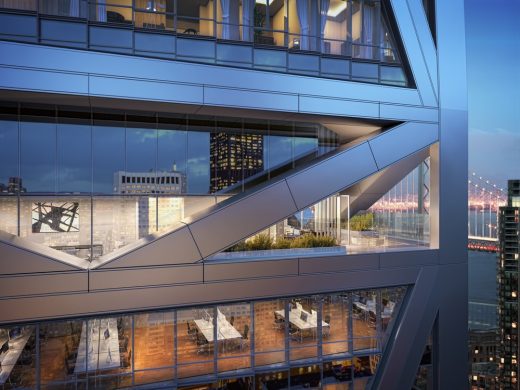 picture © 181 Fremont
181 Fremont in San Francisco
Buildings / photos for the Steve Webb Wins 2020 Milne Medal page welcome
Website: Cundall