INDEX Design Series 2017, UAE Property Trade Show, Event News
INDEX Design Series Dubai 2017
Thijs van der Hilst at Dubai Interior Architecture Show, UAE
24 Apr 2017
The World's most expensive pillow at INDEX Design Series Dubai
e-architect bring you a news update for this major interiors show in UAE:
Therapist unveiling 210,000AED gold-encrusted PILLOW at INDEX Dubai.
Thijs van der Hilst – neck specialist and now inventor – will be unveiling the world's most expensive pillow at next month's exhibition.
Thijs van der Hilst at INDEX Design Series in 2017
WOULD YOU PAY 210,000AED FOR A PILLOW MADE OF GOLD?
THERAPIST TO UNVEIL WORLD'S MOST EXPENSIVE PILLOW AT INDEX – AND HE'S CONVINCED IT WILL SOLVE ALL YOUR SLEEPING WOES
Dutch neck specialist Thijs van der Hilst has created 'the world's most expensive pillow':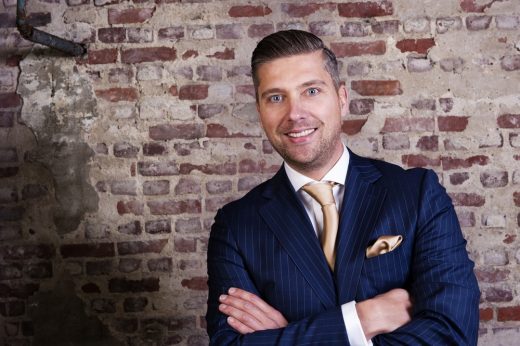 April 24, 2017 – Dubai, UAE: A physical therapist turned inventor is promising a lifetime of perfect sleep to those willing to splurge more than 200,000AED on his gold-encrusted PILLOW.
Neck specialist Thijs van der Hilst believes the 15 years he has spent developing the 210,000AED (US$57,000/GBP£44,500) Tailor Made Pillow has enabled him to create the ultimate sleep-aid for anyone struggling with their slumber.
Using 3D scanners, printers, a complex mathematical algorithm, Mulberry silk, Egyptian cotton and a splash of 24 carat gold, the cervical expert's dedicated team of craftsmen hand-stitch a pillow perfectly moulded to the sleeper's head, neck and shoulders – creating an incomparable "feeling of weightlessness" when they settle down for the night.
The world's most expensive pillow: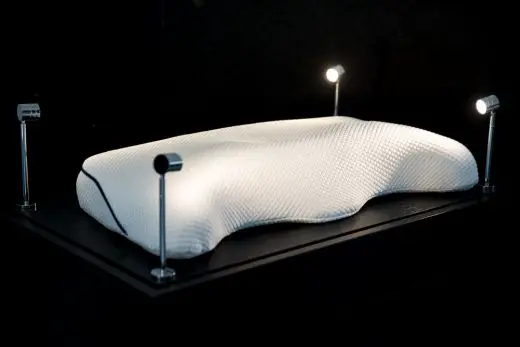 Befitting its ultimate extravagance, 'the world's most expensive pillow' will be unveiled for the first time in where else but Dubai this May, when Thijs showcases the debut prototype at the INDEX Design Series interiors exhibition.
The pillow is created using 3D scanners, printers, a complex mathematical algorithm, Mulberry silk, Egyptian cotton and fabric made of 24 carat gold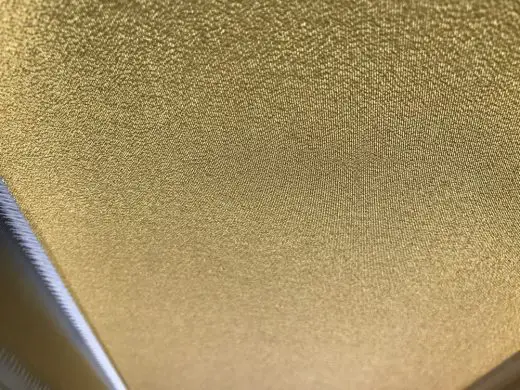 He said: "As a cervical specialist I used to advise my patients to buy a good pillow. But what is the best pillow for which patient, I asked myself. If there are three sizes of pillows available, which one would fit the best? As our feet are all different, so are our shoulder heights and neck lengths. And the sleeping position varies person to person. Everyone is unique – so the pillow should be too.
"With our portable scanner, we offer 3D scans for clients around the world. Once we have the scan, we use our in-house algorithm to calculate and draw the right pillow. This 3D drawing is then imported into our robotic milling machine which makes the pillow out of non-toxic Dutch memory foam.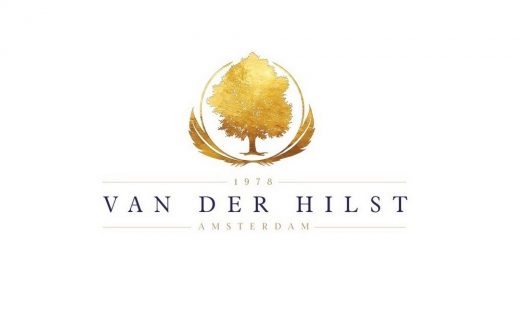 "Once the core of the pillow is ready, our craftsmen create a precisely fitting cover made out of 24 carat gold to block all radiation during the night, ensuring the most healthy sleep environment for the user."
That golden fabric makes up both sides of the sleep-aid, while its zipper comes studded with no less than four diamonds and a huge 22.5ct sapphire. Heading out for the night? Then pack it in its custom made Louis Vuitton case and you're bed ready no matter where you go!
Set to be unveiled at INDEX – the Middle East's biggest annual interior design show – Thijs will be on hand with his 3D scanning equipment ready to size-up any struggling sleeper. After dissecting exactly how each person lays at night – on their side, back or stomach – the complex mathematics are done and the results sent off to his Holland-based team.
Weeks later, a unique, personally-embroidered pillow will be hand delivered to the door of those deep-pocketed enough to splash out.
Samantha Kane-Macdonald, director at INDEX, said: "The Tailormade Pillow is easily one of the most highly anticipated products we've ever had at INDEX, let alone been given the honour of being the international launch pad for.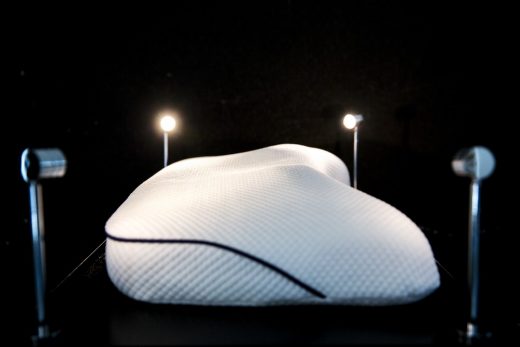 "As an interiors exhibition, we cater to all budgets and styles and can't wait to see the response to a pillow that guarantees a perfect night's sleep. For me, I'd maybe need a lie down after spending $57,000 on a pillow, but many of our visitors may well just find that Thijs' creativity, expertise and advanced technologies could change their lives forever – especially when his whole range of carefully crafted cushions start at US$4,995 (AED18,000/GBP£3,900)."
With more high-end exhibitors amongst the show floors' 800 stands than ever before, the INDEX Design Series is promising a style experience like no other in 2017. The four-day show – running May 22-25 at the Dubai World Trade Centre – will explore Design for the Senses; furniture, furnishings and décor that not only stimulate visually, but trigger a sensory feast – bringing design to life. The show, this year set in a lush forest environment, will welcome many of the world's most exclusive home brands and is promising to be the design event of the season.
London style icon Henry Holland and former British Designer of the Year Bethan Gray will take part in four days of engaging Design Talks, sponsored by OFIS. Jo Hamilton, widely regarded as the UK's leading high-end interior designer, will also feature, offering direct advice on how to create the perfect interior and on hand to meet and discuss design with interested parties. Harrods Interiors will welcome the show's leading visitors into a stunning VIP Oasis in the heart of the exhibition.
Thijs added: "INDEX will be the world premiere for the Tailormade Pillow. We are very, very excited to show it to the world; years of innovation and hard work will finally be revealed!"
Register now for free at www.indexdesignseries.com/register
5 Apr 2017
INDEX Design Series Dubai 2017
INDEX Design Series Dubai 2017 information received 050417
Location: Dubai World Trade Centre, Dubai, United Arab Emirates
Bussola Restaurant in Dubai
LW Design Win Restaurant Design Award At SBID Awards 2016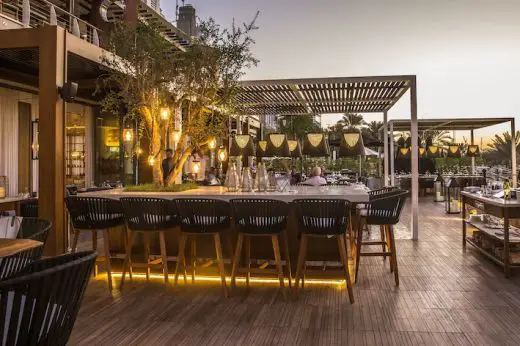 image courtesy of architects
SBID Awards
Waterfront City Dubai UAE : Madinat Al Soor
Comments for the INDEX Design Series Dubai 2017 Event page welcome
INDEX Design Series Dubai 2017 News – page
Website: INDEX Design Series Dubai, UAE