Architecture Critics, Building Theory, Project, News, Design, Property, Architectural Critical Thinking
Architecture Critics: Architectural Theorists
Architectural Theory – Criticism of the Built Environment
post updated 13 Sep 2020
Architectural Critics
Architectural Crit Posts, alphabetical:
Architectural Criticism Posts – chronological list
Architectural Theorists featured on the e-architect website, alphabetical order:
More Architecture Critics suggestions are welcome
International Architecture
Charles Jencks one of most famous architecture critics: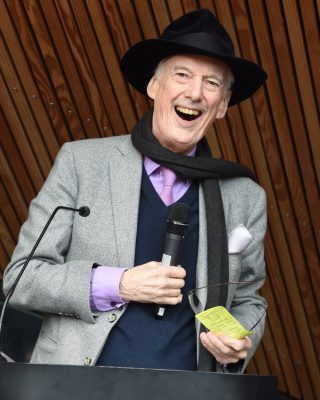 photo : Bill Fleming
Brief note by Founding Editor of e-architect, Architect Adrian Welch: I had the fortune to attend a debate where the late Charles Jencks was probably the key guest speaker. The event was held at The Panopticon on Argyll Street, Glasgow, Scotland, in around 2007. I recall it was organised by Penny Lewis of Prospect Magazine, which is now urban realm in a different set-up. I had written quite a few architectural essays in print and online criticising iconic architecture.
Charles defended it as the zeitgeist, aligned with the current global financial system. He was very firm on this point, but my view remains that just because it is prevalent and almost inevitable due to global attitudes to branding doesn't mean we cannot criticise it.
My taste is catholic, I enjoy a range of architecture from the rationalism of say David Chipperfield to the playfulness and ephemerality of studios like FAT (sadly no longer active). Iconic buildings such as Gehry's Bilbao Guggenheim have impressive moments, and I rate Zaha Hadid's Baku building amongst the best in recent decades, due to its sublime handling of form and space.
However this endless search by clients across the world (often cities trying to repeat the Bilbao effect simply to increase revenue) for iconic architecture has some negative influences. One being the notion of branded buildings, architecture not rooted in site context and the specific nature of its future users, but instead driven by some branded style.
I believe architects' have a primary responsibility to form high quality functioning and sustainable buildings that work well for the building's users long-term. Of course it is possible for adept starchitects to design a high-quality functional building then throw their stylistic cloak over the exterior form. However, having witnessed some of these efforts first hand, you find odd details and massing that most probably resulted from trying to mash an 'iconic' from to a rational programme.
Comments welcome – Ed. Adrian Welch
Additions to our selection of current architecture critics from around the world are welcome. Please ensure any photos provided have the correct photographer credit. Please also provide text preferably a minimum of 700 words but ideally more.
Selection of key buildings on e-architect
National Museum of American Jewish History
Design: Ennead Architects



photo © Jeff Goldberg/Esto
Masdar Institute Campus, Abu Dhabi
Design: Foster + Partners



photo : Nigel Young / Foster + Partners
The Shard London
now the 'Tallest Tower in UK'



photograph © Nick Weall
More information and credited images for the Architecture Critics page are welcome
Website: Architectural Walking Tours
Absolute Towers, Canada
Design: MAD



picture from the architects
Garden of Cosmic Speculation at Portrack House, Scotland: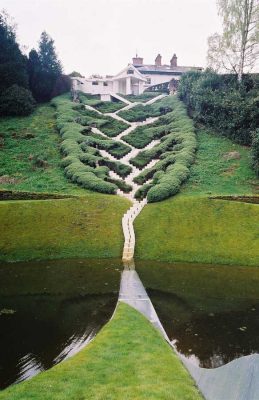 Charles Jencks Garden, Dumfriesshire, Scotland – photo from The Architectural Association School of Architecture
Comments / photos for the Architecture Critics Information – Charles Jencks, Jonathan Glancey, Jeremy Till and Alain de Botton page welcome
Website: Ellis Woodman Daily Telegraph architecture critic since 2007