CasaBubble Design Concept, Pierre-Stephane Dumas, US Residential Architecture
CasaBubble Concept Design
Santa Ynez, California design by Pierre-Stephane Dumas, BubbleTree, USA
5 May 2014
CasaBubble Design
Design: Pierre-Stephane Dumas
This frameless, virtually roofless Bubble is inflated by a special turbine which keeps it in shape, renews the air and eliminates pollen, humidity and condensation problems.
Inside, the air is fresh and filtered, there are no mosquitoes and the acoustics are particularly soothing. You can set up your Bubble in next to no time, to make a cosy nest wherever you like, whenever you like.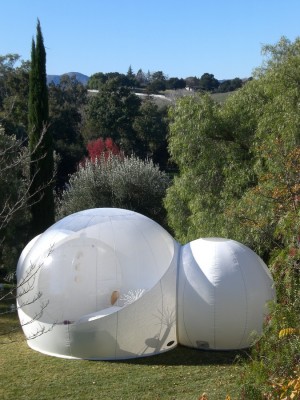 CasaBubble is the US exclusive distributor for the range of Bubble Houses created by French designer Pierre-Stephane Dumas, BubbleTree.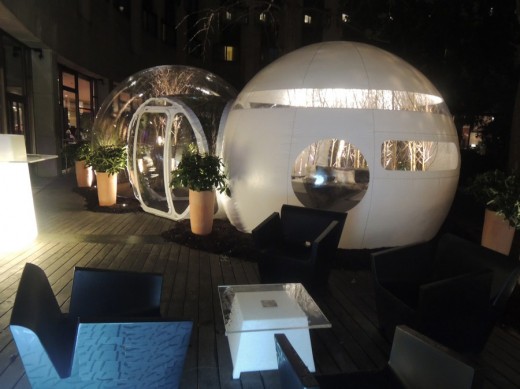 Make a special room in the garden for your children or your friends – when night comes, it will have the Milky Way as a unique ceiling.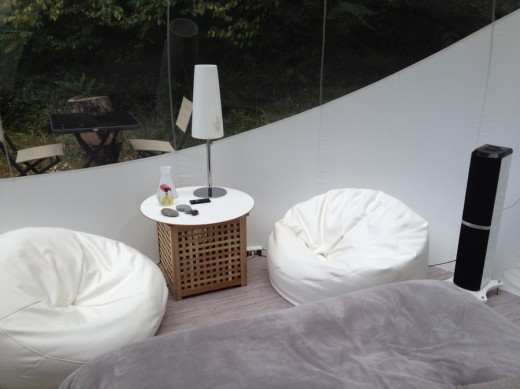 A play room or a quiet spot for unwinding. A meeting venue or a stand in a trade fair. A great place for a family meal or a tender dinner for two. A temporary extra leisure accommodation for B&B. Or take it into the wilds and sleep snugly in a cocoon but in phase with nature's rhythms. Spend a night under the stars with all the comfort of a hotel room!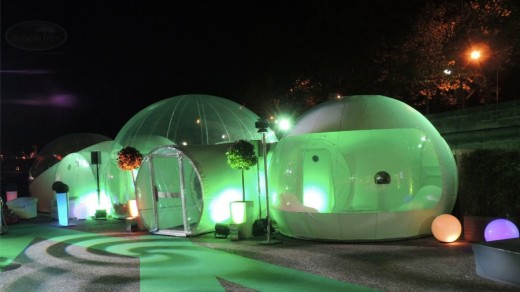 The Bubbles are designed to be set up in your garden or far away from any source of energy. They can be completely self-sufficient.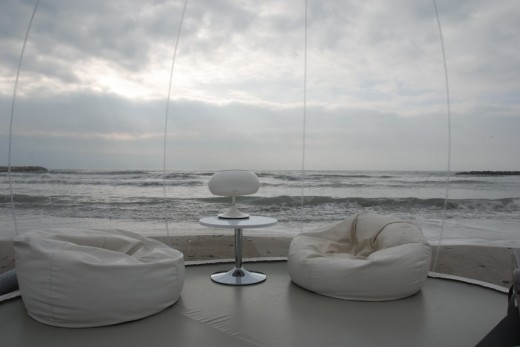 Concerned about the environment and the future of our planet, CasaBubble is proud to be the sole US distributor of a collection of nomadic bubble houses that address topical issues.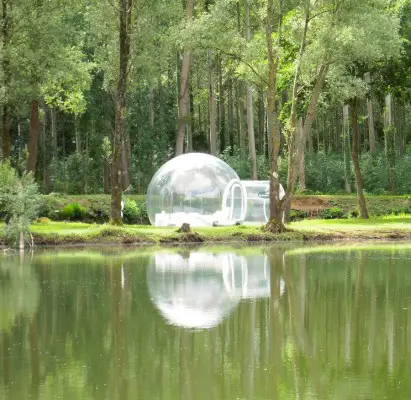 The bubble houses use minimum energy and minimum material and provide maximum comfort and interaction with their environment. They do not need a building permit and offer total freedom.
The CristalBubble range turns your natural environment into a living space: a winter garden, a health and relaxation room, an office, a dining room or a bedroom for really special nights.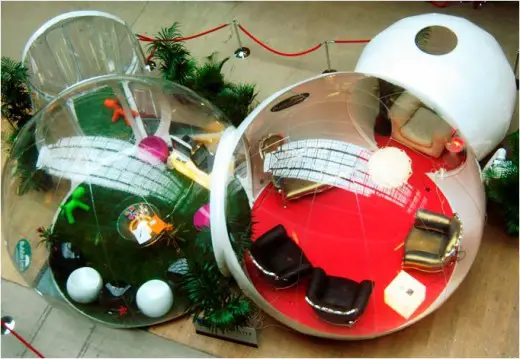 The Company was born from the meeting of two french designers :
Frédéric Richard and Pierre-Stéphane Dumas.
Both very concerned by the future of our planet, aesthetic and design and preserving energy.
Pierre-Stéphane is the designer of all our amaizing Bubbles. He lives in France, near Paris.
With his industrial background and video business experiences, Dumas knew how to combine his sens of aesthetic and technology to give rise to these atypical spheres, the bubble houses.
A maximum of pleasure, for a minimum of material and energy needed.
Frédéric, a creator of furniture in the United States, owns the firm and devides his time between France and the U.S.
Richard handles the exclusive distribution of the our unique BUBBLES to the American continent and Australia.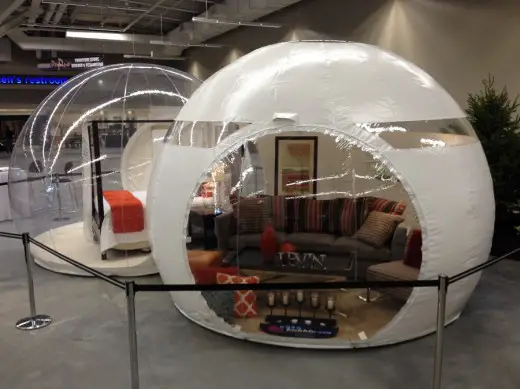 CasaBubble R, P.O. Box 1193, Santa Ynez – CA – 93460 – USA
Off +1-805-426 5278 fax +1-805-456 2142
[email protected] www.casabubble.com
Facebook – www.facebook.com/CasaBubble
Twitter – @CasaBubble
LinkedIn – CasaBubble
Tumblr – www.casabubble.tumblr.com
Contact on Skype: frederic-une-vie-de-chateau
Design by Pierre-Stephane Dumas images / information from CasaBubble
Location: Santa Ynez, CA, 93460, USA
Architectural Concept Designs
Hanging Tower



image © Stephan Sobl
Metropolitan Vertical Theme Park



picture from architect practice
Indigo Tower Concept



picture from architect firm
Comments / photos for the CasaBubble House page welcome