Library SONGDO International City Korea Architecture Competition, 2020 Architectural Contest Call For Entries
Library SONGDO International City Design Competition, S. Korea
24 Nov 2020
International Design Competition for Library; SONGDO International City, S. Korea
CALL FOR SUBMISSION
Background of Competition:
1) The target is this design competition 「The Library of SONGDO International City」 is a key indicator to carry out the purpose of Incheon-city which orients 'An International City of Northeast Asia to the World' and is an important challenge to expand the cultural infrastructure of the local residents.
2) Incheon Metropolitan City is the purpose of the 「Happy & Plentiful Culture Incheon with Citizens」 that orients 'the city close to culture spaces' through boosting culture spaces, for this, a public library is an essential tool to tighten the culture approach of citizens as the key infrastructure facilities of a living SOC which the government is promoting.
3) This library has upgraded its role as the place of information communication for the citizens and has the publicity as a central library of Incheon that orients the public platform for the people-focused community based on culture and art functions.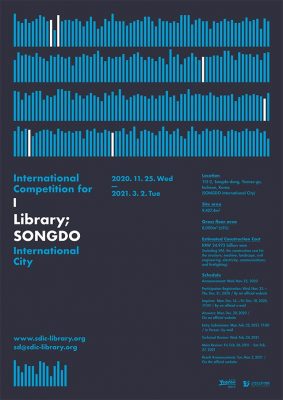 Competition Descriptions
Site Address: # 115-2, Songdo-dong, Yeonsu-gu, Incheon (in Songdo International City), S. Korea
Zoning District: 2nd General Residential District, 1st District Unit Plan Area (in an International Business Complex), Intensive Landscape Management Zone
Site Size: 9,427.4㎡
Required Total Floor Area: 8,000㎡(allowable within ±3% )
Estimated Construction Cost: 24.973 billion KRW( 20.81 million us dollars /1 us dollar =1,200 KRW)
Estimated Design Fee: 1,546 million KRW ( 1.288 million us dollars/1 us dollar =1,200 KRW)
Competition Period: November 25(Wed.), 2020 ~ March 02, 2021
Design Period: 11 months after signing a design contract
OBJECTIVE:
This design competition aims to obtain creative and sophisticated design works with an international sense to establish 「The Library of SONGDO International City」 as an intellectual and cultural symbol of the Songdo citizens for progressing as an international city.
The purpose is to re-organize to be an sustainable culture space with publicity as well as a local identification, and not just an independent structure, that is based on creative ideas for a spatial challenge as its location feature and as a library through understanding the urban and architectural context of IFEZ(Incheon Free Economic Zone) Songdo International City.
THEME: Public Library (open to all/ International)
DESIGN GUIDELINES
1) City view that puts together the local architecture, urban history and future
2) Spatial and urban engagement and expandability as a complex cultural space
3) Securing the optimal design quality through integrated designing
4) Facility planning for everyone
5) Design to create pleasant environments and reasonable(sustainable) energy uses
PARTICIPATION ELIGIBILITY CRITERIA:
1) For Korean architects, it shall be an architect, completing the business registration and running the business pursuant to the 「Certified Architects Act)」 of Korea as of the date of the notification and the architect shall be running an architectural business with no cause of disqualification pursuant to the relevant laws and regulations.
2) In the case of foreign architects, they shall be a qualified architect according to the laws of their countries by the time of the announcement date, and if winning, they will be able to conclude a service contract only if they have formed a joint body with a qualified Korean architect according to the related laws.
SUBMISSION SCHEDULE:
1) Announcement: November 25, 2020
2) Registration: November 25 (Wed) ~ December 31 (Thur), 2020
3 )Entry Submission: February 22, 2021
4) Main Jury: February 26-27, 2021
5) Result Announcement: Mar. 2 (Tue), 2021
JURY
No.
Name
Nationality
Title
1
John Enright
USA
Griffin Enright Architects

Principal

2
Louis Becker
Denmark
Henning Larsen

Partner & Design Principal

3
Robert Greenwood
UK
Snohetta

Partner

4
Lim, Jae Y.
Korea
OCA

(Office of Contemporary Architecture)

Principal

5
Lee, Eun-Seok
Korea
Kyunghee University

Professor

6
Lim, Jong Yup

Preliminary Jury

Korea
Inha University

Professor
PRIZE VALUE:
5 winning proposals will be selected.
Competition winners will be awarded as follows:
1)1st Prize:  Design Development and Construction Document priority rights (1,546 million KRW (1.288 million us dollars/ 1 us dollar=1,200 KRW))
2)2nd Prize (1 entry):  50 million KRW (41,667 us dollars/ 1=1,200 KRW))
3)3rd Prize (1 entry): 30million KRW (25,000 us dollars/ 1=1,200 KRW
4) 4th Prize (2 entries): 10million KRW (8,333 us dollars/ 1=1,200 KRW
5) Honorary Mentions (within 10 entries): Awards
ORGANISERS DETAILS:  Korea Institute of Architects
CONTACT DETAILS: [email protected]
 LINK TO THE COMPETITION WEBSITE: http://www.sdic-library.org
Library SONGDO International City Design Competition information / images received 231120
Korean Architecture Competitions
Korean Architectural Competitions Selection
3rd Generation New Towns in Korea Design Contest
3rd Generation New Towns in Korea Architecture Competition
2020
Suncheon New City Hall Architecture Competition
2020
2020 Expo Dubai Korean Pavilion Competition
2018
Eco Bridge Design Competition in Seoul, Korea
2017
BORDERS: Korean DMZ Bathhouse Competition
2017
Busan Opera House Competition, Korea
2011
Architecture Competitions
Current Architectural Competitions Selection
Q-Village Gangtou Young Designer Competition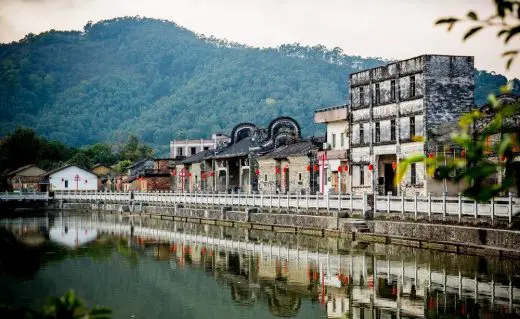 photo : Gangtou Village, Huadu District, Guangzhou © Guangdong Hengguang Investment Co., Ltd.
2020
Registration Deadline: November 15th, 2020
Submission Deadline: December 1st, 2020
Urban Adaptation Competition 2020
2020
Future offices Architecture Competition
2020
Bcome 2020 Competition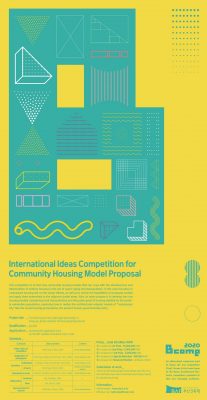 2020 Bcome International Ideas Competition
2020
Sustainable & Intelligent City' Design Contest
International Building Design Competition 2020
Kaizhou New City International Young Designer Competition, Sichuan, China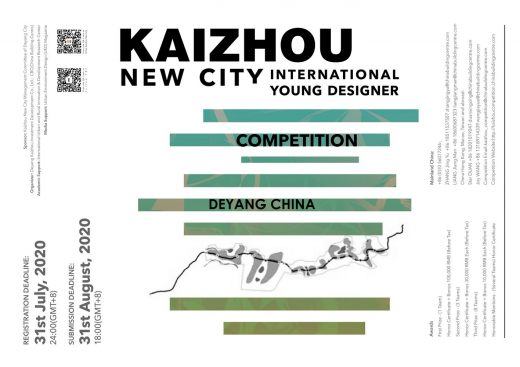 Kaizhou New City International Young Designer Competition
Comments / photos for the Library SONGDO International City Design Competition page welcome