Eurasian Prize 2022 Architecture Design Contest, Russian Architectural Competition News, Architects Event
Eurasian Prize 2022
4 November 2022
The jury of the Eurasian Prize 2022 has been formed
The International Competition for Architecture and Design 'Eurasian Prize' announces the jury of the 17th season.
Eurasian Prize 2022 jury: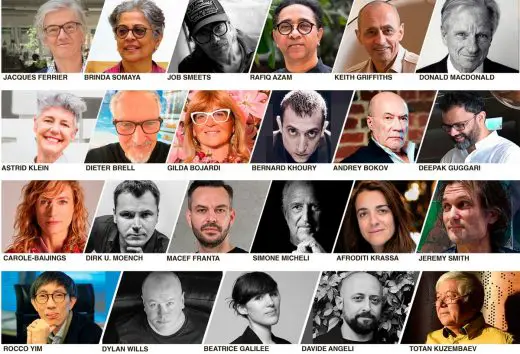 Eurasian Prize 2022 Jury News
Since its foundation, the 'Eurasian Prize' has been an international competition. Over the 16 seasons of the Eurasian Prize, around 9600 contemporary architecture and design studios took part in the competition. The jury, consisting of recognized leaders from the world of architecture and design guarantees a high degree of objectivity in its due process and prestige of awards.
The mission of the 'Eurasian Prize' is to advance the appreciation of architecture as a force that can transform the world, erasing boundaries between states and removing barriers between nations. The slogan of the international competition is 'INNOVATION FOR SUSTAINABLE ARCHITECTURE FOR THE GOOD OF HUMANITY'. Following its goals, the Eurasian Prize remains true to the principle of openness to all creative ideas and continues to accept submissions from architects and designers from all around the world.
Current season entries will be evaluated by the world-renowned practitioners. Thanks to its reputation, Eurasian Prize has again succeeded in convening a remarkable jury, which includes the world's best architects and designers from 16 countries: Bangladesh, Belgium, China, France, Germany, Great Britain, India, Italy, Kazakhstan, Lebanon, Netherlands, New Zealand, Poland, Russia, Switzerland, USA.
We are pleased to announce the membership of the jury for this season's competition, which has included 23 world-famous architects and designers. Among them are such names as:
Keith Griffiths is the Chairman & Founder, Global Principal Designer of Aedas, one of the world's largest architectural practices with 1,200 staff in 11 offices throughout Asia, USA and Middle East. Keith Griffiths has also acquired many awards and achievements. Aedas is recognized by the Architects Journal as one of the most influential architectural companies in the world.
Another legendary name, Jacques Ferrier is an architect and an urban planner. He is a founder architect of Jacques Ferrier Architecture. His portfolio includes cultural and leisure facilities (amongst others the French Pavilion for the Shanghai World Expo 2010 and the Water Park Aqualagon near Paris), showcase buildings (such as the Headquarters for Champagne Piper & Charles Heidsieck in Reims, the Headquarters of Hachette Livre in Paris and the Airbus Delivery Center in Toulouse), public buildings (notably the Collège de France in Paris, the Métropole Rouen Normandie headquarters and the International French School of Beijing).
Gilda Boiardi is the editor of INTERNI magazine, who has also been inspiring and curating the vibrant events of Design Days in Milan for many years. She helped so many young designers to get established. Among the honors she received are Chevalier dans l'Ordre des Artes et des Lettres, l'Ambrogino d'oro, The Italian Talent Award.
Brinda Somaya is an internationally recognized Indian architect and community activist. She was the first woman awarded the Wienerberger Golden Architect Award for lifetime achievement. She is the principal architect and managing director of Somaya and Kalappa Consultants (SNK).
Among the competition jury is Rafiq Azam, an internationally acclaimed architect from Bangladesh. He has been practicing and developing his remarkable style of green architecture for the last 30 years. Professor Rafiq Azam is the founder of the bureau 'SHATOTTO architecture for green living'. Also he received numerous prestigious international architectural awards and achievements.
Amateurs of modern art will appreciate many ground-breaking interiors and architectural works of Job Smeets. He is internationally recognized as a pioneer of contemporary conceptual and sculptural design. He founded Studio Job. His work ranges from bronze artwork in the Metropolitan Museum, New York, to the national stamp of the Netherlands featuring the Dutch King (forty million pieces produced), and the unique life-size bronze sculptures on Miami Beach, to the one-off Wunderkammer produced for Swarovski in Innsbruck, Austria, as well as over 500 products with brands such as Swatch,Venini, Pepsi, Landrover, Moooi and many more.
Another member of the jury is Rocco Yim who has been named "The architect behind some of Hong Kong's most recognizable landmarks" by Tatler magazine. "Wherever you are in Hong Kong, no matter which way you look, the streets and skyline are filled with buildings designed by Rocco Yim", say journalists characterizing him.
The jury also includes such outstanding figures of architecture and design as Donald MacDonald (Principal of Donald MacDonald Architects, USA), Astrid Klein (Co-founder of Klein Dytham architecture (KDa), Italy), Bernard Khoury (Founder and Principal Architect of Bernard Khoury Architects, Libanon), Simone Micheli (Founder of the Design Company Simone Micheli Architectural Hero, Italy), Dieter Brell (Creative Director of 3deluxe Studio, Germany), Andrey Bokov (Vice-president of the International Academy of Architecture (IAA), Carole Baijings (Co-Founder of the studio Scholten & Baijings, Netherlands), Dirk U. Moench (Creative Director and Principal INUCE AG, Switzerland), Macef Franta (Founder & Principal Architect of Franta Group, Poland), Dylan Wills (Managing Director of Design Haus Liberty, London, UK), Jeremy Smith (Design Director Irving Smith Architects, New Zealand), Afroditi Krassa (Founder of Afroditi Krassa LTD, United Kingdom), Deepak Guggari (Co-founder of Varsha and Deepak Guggari Associates (VDGA), India), Totan Kuzembaev (Head of Kuzembaev Architects, Kazakhstan/Russia), Beatrice Galilee (Co-founder and Executive Director of The World Around, USA), Davide Angeli (Head of International Business of AMDL CIRCLE, Italy).
Each of the experts is a respected person in their profession. The full composition of the jury is presented on the website. We talk about each of the judges personally and about their outstanding work on the pages of our social networks.
For more information about the Eurasian Prize' and for more details on how to apply, please visit website www.eurasian-prize.com.
The Eurasian Prize 2022 competition is open for applications until January 15, 2023.
===========
The international competition of architecture and design 'Eurasian Prize®' is a unique non-profit project of the Foundation of Eurasian cultural projects 'Arch Eurasia'. International Academy of Architecture. Eurasian branch (IAA/MAAM) is the official co-organizer of the competition.
For all questions contact: [email protected]
Previously on e-architect:
Eurasian Prize 2021 Winners
The Best of the International Award for Architecture and Design 'Eurasian Prize 2021' Are Announced!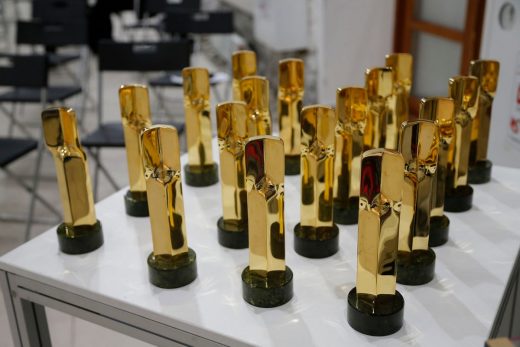 Eurasian Prize 2021 competition Winners
Eurasian Prize 2021 – Residential Building Grand Prix
Villa Reden, Poland, Eurasian Prize 2021 Residential Building Grand Prix winner: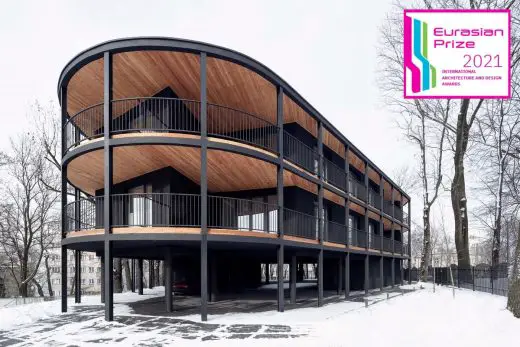 image courtesy of architects practice
Eurasian Prize 2021 competition
Competition entry 'The Vintage Beauty of the East' (Suzhou City, China), included in the shortlist: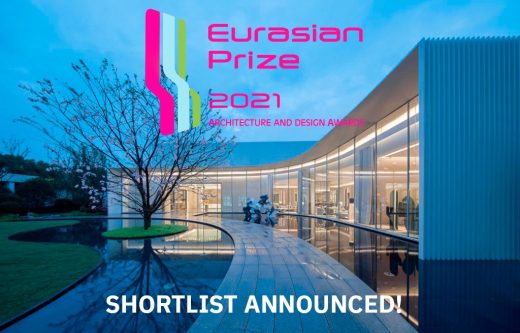 Among them, Professor and Honorary Doctor of Architecture, twice recipient of the prestigious RIBA Award, architect-deconstructionist is Daniel Libeskind, amongst the top 10 most famous architects of modern times.
Eurasian Prize 2021 images / information received design contest organisers
Russian Architecture Competitions
Architecture Competitions in Russia – recent selection on e-architect:
Grozny masterplanning competition, Chechen Republic, south Russia
Grozny masterplanning competition, Chechen Republic
Astrakhan Agglomeration Masterplan Competition
Astrakhan Agglomeration Competition
Nikola-Lenivets Art Park Architecture Competition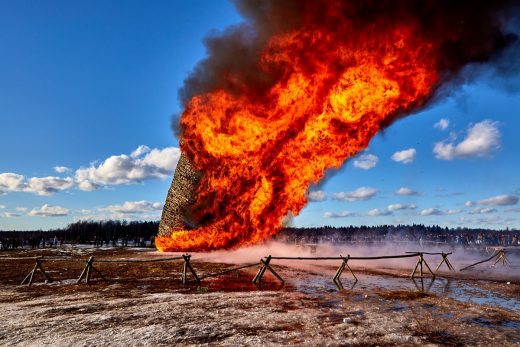 Nikola-Lenivets Art Park Architecture Competition
Ecopolis in Sakhalin Open International Competition
Ecopolis in Sakhalin Competition
Architecture Competitions
Architectural Competitions : links
Architecture Competitions
Belgrade Concert Hall Design Competition 2020, Serbia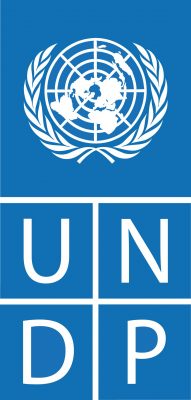 Belgrade Concert Hall Design Competition
International Competition for the National Museum of Korean Literature
Competition for the National Museum of Korean Literature
Comments / photos for the Eurasian Prize 2022 – ArchEurasia page welcome