Blue Rendering Challenge, Architecture Competition 2022, Artuminate Archiol Design Contest, Music Architectural News
Blue Rendering Challenge 2022 News
22 May 2022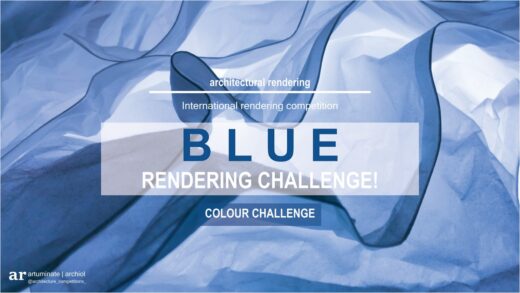 INTRODUCTION
Presentation skills are just as important as designing; one of the best mediums to present your architectural designs is through rendering. Architectural rendering aims to create life-like experiences of the buildings before they are built.
Rendering aids the designer to convey his or her ideas, an image that represents the designers' imagination most realistically.
The theme for this rendering challenge is BLUE.
Why you should take this Challenge?
To showcase – rendering skills.
To challenge yourself to create a single image that represents your design thought process.
To present the idea of 'Quality over Quantity'
"Design is thinking made visual."
– Saul Bass
Blue Rendering Challenge – International Competition
The rendering colour challenge – expects you to use a single colour and create amazing architectural rendered image. The challenge is to come up with different styles and mediums to showcase your presentation skills.
Keywords: Blue and Architectural rendering
Blue: Rendering colour challenge
Architectural Rendering: The pictorial arts and of architectural design whose main aim is to show how they will look when completed, before buildings have been built.
"Visualization is an imagination which ends up into reality."
– Louis I Kahn.
GUIDELINES / RULES
Render a single image / multiple images in BLUE color.
Support your design with all possible explanations, (Formats that are accepted: Text, Video, Audio)
*It is a rendering competition, so do not hesitate to ask questions in case of doubts email [email protected]
(Subject: BRC- Query | Body: Your query)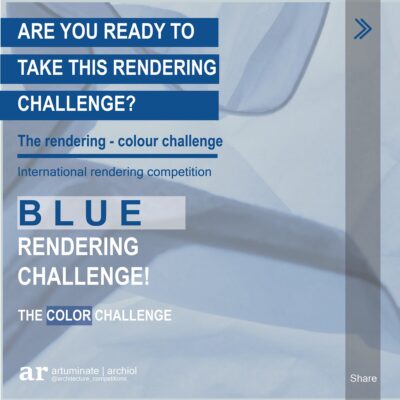 PARTICIPATION
You can participate individually or as a team of a maximum of three members.
This competition is open to all. If you are a creative individual with ideas and wish to present your rendered ideas then take this challenge now!
We welcome architecture university students to participate as representatives for their university and spread the word among fellow students. Please contact us for university discount codes.
*To know more about being representatives and benefits contact at [email protected] (email subject: Representative volunteer)
SUBMISSION REQUIREMENTS
Presentation Board (size: A1 Landscape format)
Text Summary (Min. 300 words)
JURY
TIMELINE
Registration deadline: 20th November 2022
Submission deadline: 22nd November 2022
Result Announcement: 24th December 2022
Participants will be notified in case of an update in the timeline.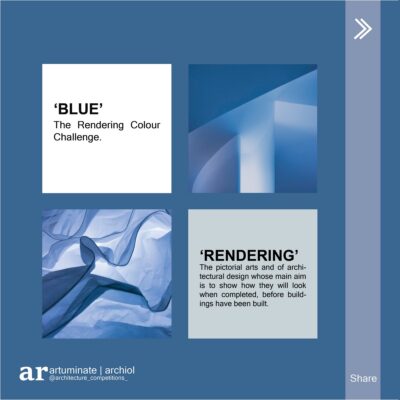 FEES
AR (advanced registration): 5TH May – 11th June – $27 (INT) / ₹600(IND)
ER(early registration): 12th June – 11th July  $32 (INT) / ₹800(IND)
SRL1 (standard registration level 1): 12th July – 27th July – $37 (INT) / ₹900(IND)
SRL2 (standard registration level 2): 28th July – 11th August – $39 (INT) / ₹1000(IND)
SRL3 (standard registration level 3): 12th August – 27th August – $42 (INT) / ₹1500(IND)
SRL4 (standard registration level 4): 28th August – 27th September – $47 (INT) / ₹2000(IND)
LR (late registration): 28th September – 11th October – $57 (INT) / ₹2500(IND)
CR(countdown registration): 12th October – 20th November  $62 (INT) / ₹2600(IND)
*(INT) – International payments /*(IND) – Indian payments
PRIZES
News announcement on global platforms (platforms partnered with us – Global exposure.)
Design feature on our platform
Exclusive Interview in both text & video format (Video feature on our home page)
Certificate of achievement will be awarded to our winners / honourable mentions & a participation certificate to all our participants
PUBLICATION OF ARTICLE / DESIGN
Design / article feature on our partnering platform.
JURY CRITS / COMMENTS ON YOUR ENTRY WITH DETAILS
Comments from our jurors for improvement and appreciation.
*All the certificates will be attested and e-format
REGISTRATION:
Visit www.artuminate.com
Click the competition banner: Blue Rendering challenge –
https://www.artuminate.com/annual-competition/blue_rendering_challenge
Scroll down to the bottom and click on the registration button
International Registration:
https://www.artuminate.com/international-registration
Indian Registration:

https://www.artuminate.com/product-page/blue-rendering-challenge
Use Razorpay – Payment gateway in case you are unable to pay using PayU
ORGANISERS:
ARTUMINATE – artuminate.com
ARCHIOL – archiol.com
CONTACT:
Doubts /Queries related to competition: [email protected]
Request an online chat support for queries: DM (Instagram) @archi_ol (Team will redirect you the chat support)
Payment related queries: [email protected]
(Once you receive a successful registration, it means that you have been registered).
Blue Rendering Challenge 2022 images / information received May 22
Previously on e-architect:
Archiol Competitions
Archiol Design Competitions – recent architecture contests selection:
Aural Architecture Competition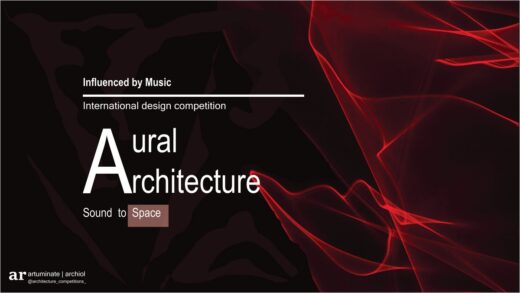 Aural Architecture Competition
Into The Rabbit Hole Design Competition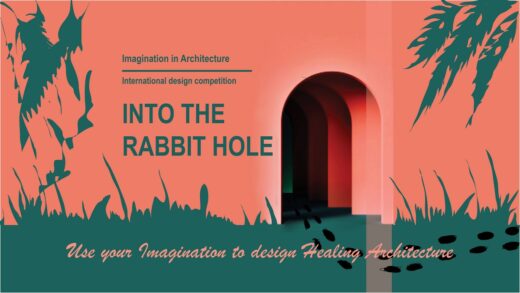 Into The Rabbit Hole Architecture Competition
Archiol's 2021 – Render challenge Contest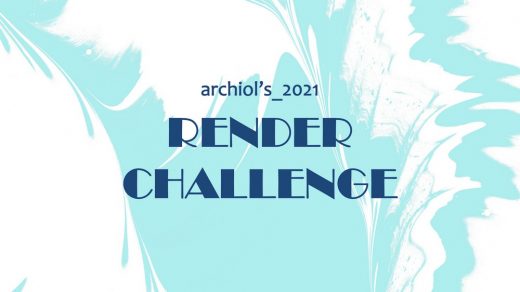 image courtesy of designer
Archiol's 2021 Render challenge
Archiol Point in Architecture Competition Winners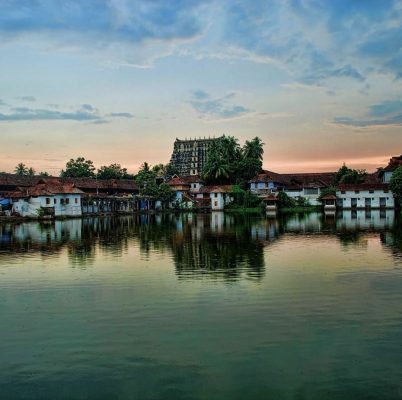 image courtesy of designer
Archiol Point in architecture competition
Archiol Sensory Museum Design Competition
Archiol Sensory Museum Design Competition
Archiol A4TC Architecture Thesis Competition
Archiol A4TC Architecture Thesis Competition
For more details please visit archiol.com
Architectural Competitions
Current / Recent architectural contests on e-architect:
Tactical Urbanism Now! 2021 Competition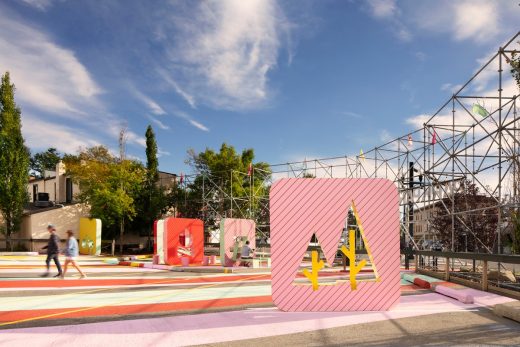 photo © Kokemor Studio
Tactical Urbanism Now 2021 Competition
Retreat Centre | Healing Architecture – Design Competition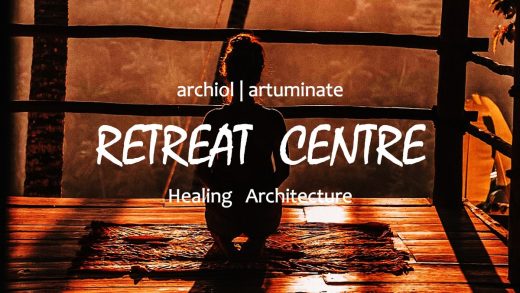 Retreat Centre | Healing Architecture – Design Competition
Riyadh Dream Villas Competition, Saudi Arabia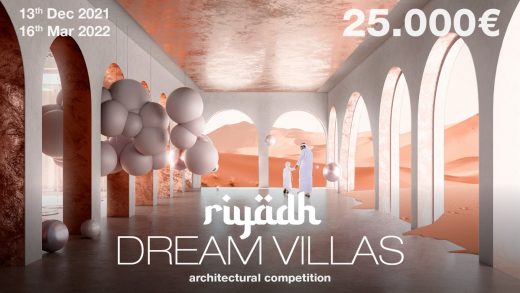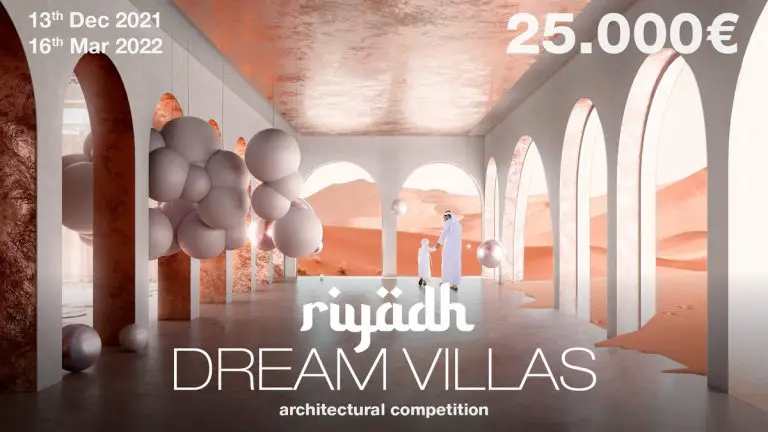 Riyadh Dream Villas Competition
International Architecture & Design Awards 2022
International Architecture & Design Awards 2022
London Architectural Competitions
Comments / photos for Blue Rendering Challenge 2022 page welcome