Aural Architecture Competition 2022 Winners, Artuminate Archiol Design Contest, Music Architectural News
Aural Architecture Competition News
post updated 13 September 2022
"Aural Architecture – 2022" is an international design competition organized by archiol – artuminate. This competition mainly aimed to use auditory sense to develop abstract architectural space which exhibits an emotion of itself. This competition received a total of 92 entries from around the world and archiol – artuminate is proud to announce the final winners of this competition.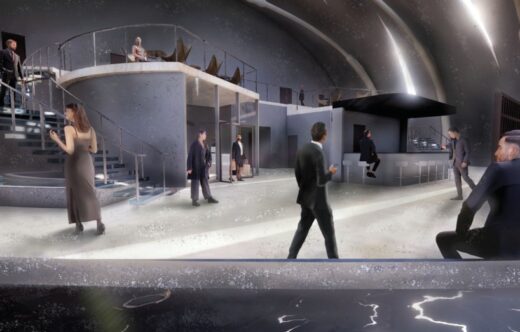 Scroll down to check out the winners:
Aural Architecture Competition Winners
Top 3
1. Jennifer Zhu, Bernadette Galingan (Canada)
2. LiJiaxuan, TuYilan & LaiJiaqi (China)
3. Tianjian Li, Yifan Deng (United States)
Honorable Mentions
• Manoj Jaini, Abhiram kurma & CM. Aditya (India)
• Kanak Kothawale (India)
• Zindagi Mavani (United States)
Shortlisted Entries
• Nikita Konwar Gogoi(India) – The Rhythm of Music
• Sehyoen Park(South Korea) – Rat's Play
• Phr khris̄t̒ keīyrti ṣ̄rī chāti (Thailand) – Funny Suicide
• Xin Huang, Yudan Luo (China) – All Phase, all is vanity
• Joshua Subang, Christopher Chow (Canada) – Precipice
• Gabriela Gavriloska, Marija Kuzevska (Macedonia) – Tactility of Music
TOP 3
1.
The Cistern of Light
Design by: Jennifer Zhu, Bernadette Galingan (Canada)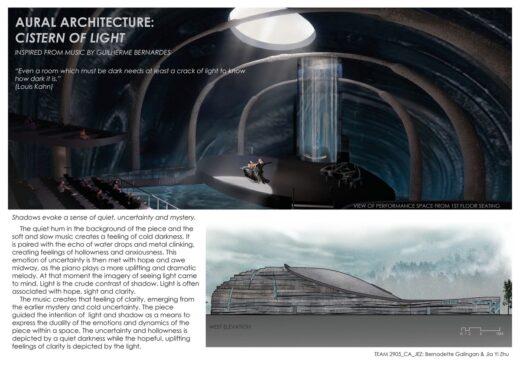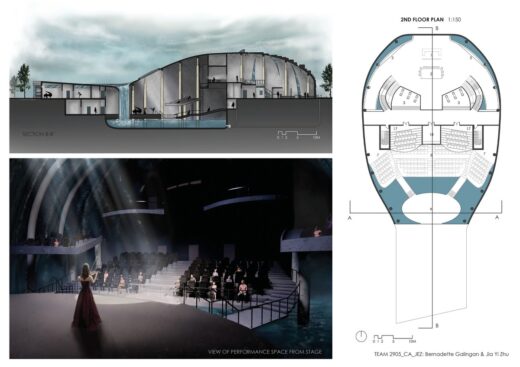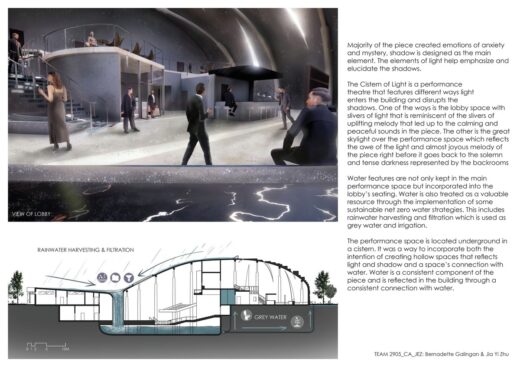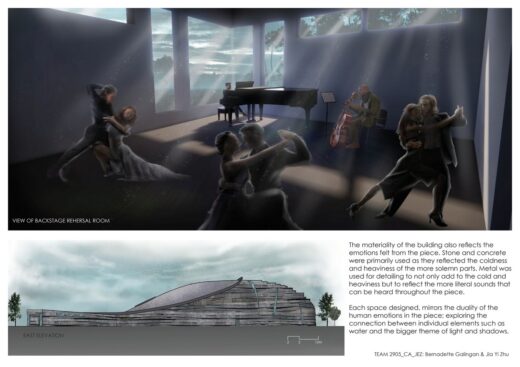 2.
A Cave of Contradiction
Design by: LiJiaxuan, TuYilan & LaiJiaqi (China)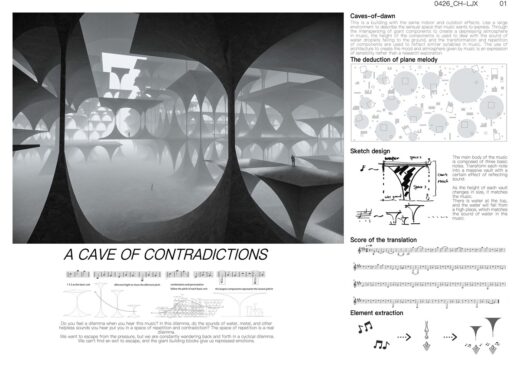 3.
The Sentients Palace
Design by: Tianjian Li, Yifan Deng (United States)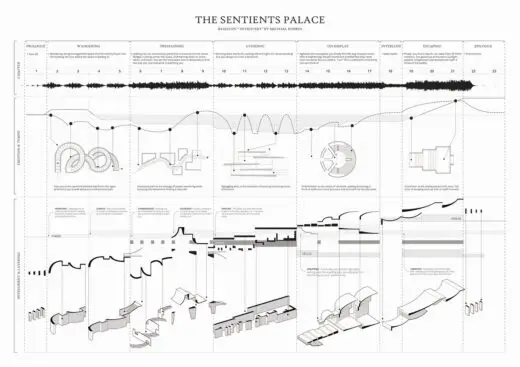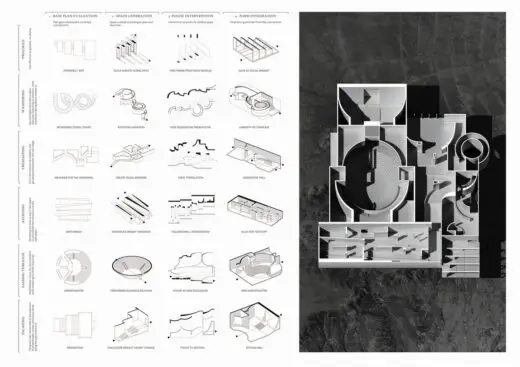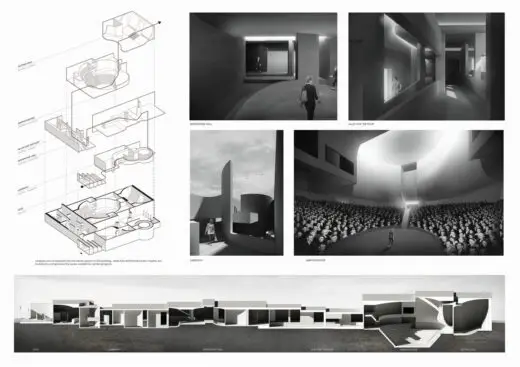 HONORABLE MENTIONS
1.
The Sanctum
Design by: Manoj Jaini, Abhiram kurma & CM. Aditya (India)
2.
Memento Mori
Design by: Kanak Kothawale (India)
3.
Ouroboros Pavilion
Design by: Zindagi Mavani (United States)
Organiser:
Archiol – www.archiol.com
Artuminate – www.artuminate.com
Previously on e-architect:
24 March 2022
'Sound To Space'
Using the sense of sound to design architectural space, depicting emotions and humanising the habitable volume encompassed by walls. Use your auditory sense to develop abstract architectural space which exhibits an emotion of itself.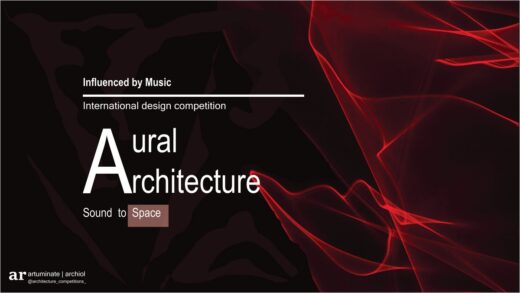 Aural Architecture International Design Competition – Introduction
The process of designing is as follows:
Listen to the music pieces.
Select any one of the four music pieces.
Analyze the music and understand the emotion.
Word those emotions to further translate it into architectural space.
It could be any type of structure or installation
Be able to encompass a volume that depicts your understanding of the emotion in the music.
"I've seen miracles happen with sound."
– Tom Kenyon
We expect:
Design an abstract architectural space influenced by sound.
Keywords: Aural, Music, Architectural Space
Aural: relating to ear or sense of hearing.
Music: vocal or instrumental sounds (or both) combined in such a way as to produce beauty of form, harmony, and expression of emotion..
Architectural Space: Space expresses something invisible and intangible to the design in terms of shape, colours & material.
"To hear a sound is to see a space."
– Louis I Kahn.
GUIDELINES / RULES
Please mention the name (Artist's name) in your description file of the music piece you select for the design description.
You have to design an architectural space that interprets the music piece.
Innovative space.
The two words to remember 'Sound & Space
Drawing requirements: Conceptual (Priority), Plans, Sections, Elevations, Views.
Support your design with all possible explanations, (Formats that are accepted: Text, Video, Audio, and the most obvious drawings)
The reasoning for every space that has been designed.
*It is a sound to space competition, so do not hesitate to ask questions in case of doubts email at [email protected]
(Subject: AUA- Query | Body: Your query)
PARTICIPATION
This competition is open to all the designers and design student.
We welcome architecture university students to participate as representatives for their university and spread the word among their fellow students.
*To know more about being representatives and benefits contact at [email protected] (email subject: Representative volunteer)
SUBMISSION REQUIREMENTS
Presentation Board (Min. 02 05 no | size: A1 Landscape format)
Text Summary (Min. 300 words)
SUBMISSION GUIDELINES
Download the submission folder (A zip folder).
Upload all the requirements in the designated folder and rename the folders as mentioned on the info card in the folder.
Rename the folder with your participation code.
Upload the folder to google drive/dropbox
Email the link in the format mentioned below:

Email address: [email protected]
Email Subject: AUAR_your code (example: OFG_XX_XXX_2202_US)
*Do not ask any queries on sub[email protected], email all your queries to [email protected].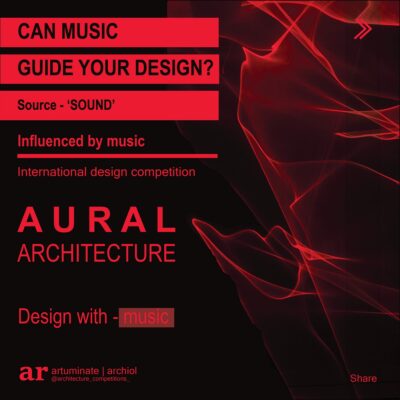 TIMELINE
Registration deadline: 30th June 2022
AR (advanced registration): 8TH March 2022 – 22RD March 2022
ER(early registration): 24TH March 2022 – 7TH  April 2022
SRL1 (standard registration level 1):8TH April 2022 – 23RD April 2022
SRL2 (standard registration level 2): 24TH April 2022 – 7TH May 2022
SRL3 (standard registration level 3): 8TH May 2022 – 23RD May 2022
SRL4 (standard registration level 4): 24TH May 2022 – 7TH  June 2022
LR (late registration): 8TH June 2022 – 23RD June 2022
CR(countdown registration): 24TH June 2022 – 7TH  July 2022
Submission deadline: 15th July 2022
Result Announcement: 5th Sepember 2022
Participants will be notified in case of an update in the timeline.
PRIZES
News announcement on global platforms (platforms partnered with us – Global exposure.)
Design feature on our platform
Exclusive Interview in both text & video format (Video feature on our home page)
Certificate of achievement will be awarded to our winners / honorable mentions & a participation certificate to all our participants
PUBLICATION OF ARTICLE / DESIGN
Design/article feature on the partnering platform.
JURY CRITS / COMMENTS ON YOUR ENTRY WITH DETAILS
Comments from the jurors for improvement and appreciation.
*All the certificates will be attested and e-format
REGISTRATION:
Click the competition banner: Aural Architecture –
Scroll down to the bottom and click on the registration button
International Registration:

https://www.archiol.com/registration
https://www.artuminate.com/international-registration
Indian Registration:

website
Use Razorpay – Payment gateway in case you are unable to pay using PayU
ORGANISERS:
ARTUMINATE – artuminate.com
ARCHIOL – archiol.com
CONTACT:
Doubts / Queries related to the competition: [email protected]
Request online chat support for queries: DM (Instagram) @archi_ol (Team will redirect you to the chat support)
Payment related queries: [email protected]
(Once you receive a successful registration, it means that you have been registered).
Aural Architecture Competition images / information received 240322
Previously on e-architect:
Archiol Competitions
Archiol Design Competitions – recent architecture contests selection:
Into The Rabbit Hole Design Competition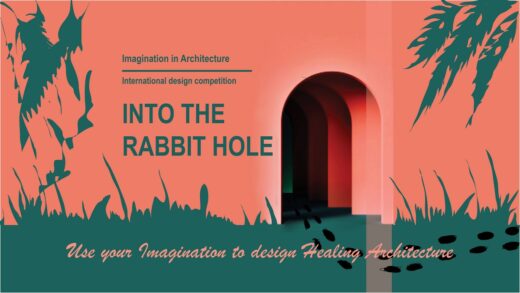 Into The Rabbit Hole Architecture Competition
Archiol's 2021 – Render challenge Contest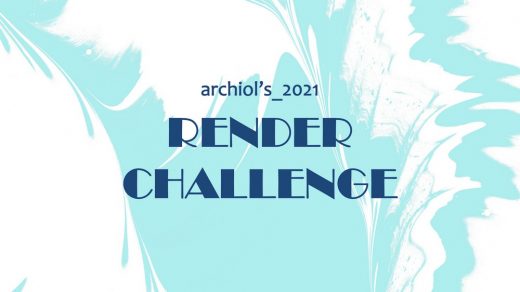 image courtesy of designer
Archiol's 2021 Render challenge
Archiol Point in Architecture Competition Winners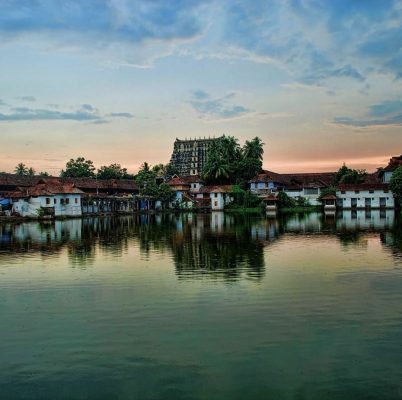 image courtesy of designer
Archiol Point in architecture competition
Archiol Sensory Museum Design Competition
Archiol Sensory Museum Design Competition
Archiol A4TC Architecture Thesis Competition
Archiol A4TC Architecture Thesis Competition
For more details please visit archiol.com
Architectural Competitions
Current / Recent architectural contests on e-architect:
Tactical Urbanism Now! 2021 Competition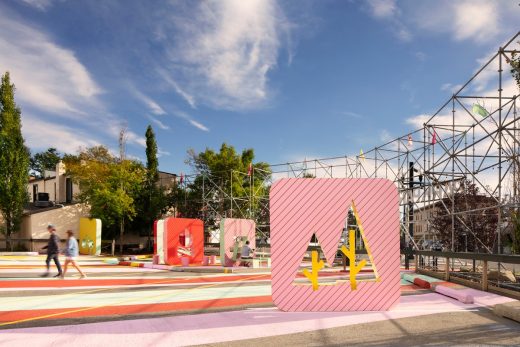 photo © Kokemor Studio
Tactical Urbanism Now 2021 Competition
Retreat Centre | Healing Architecture – Design Competition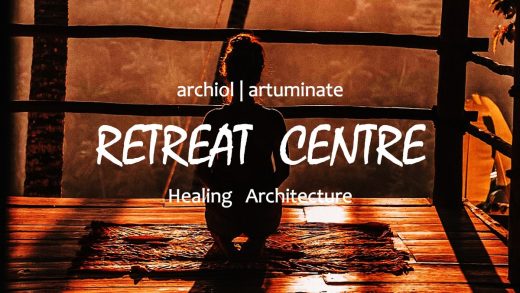 Retreat Centre | Healing Architecture – Design Competition
Riyadh Dream Villas Competition, Saudi Arabia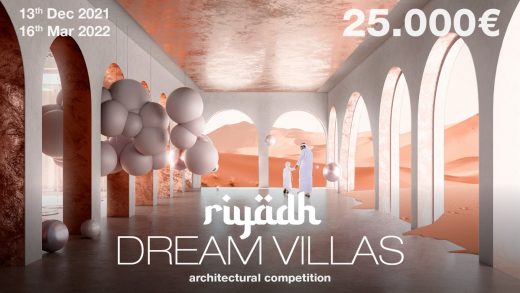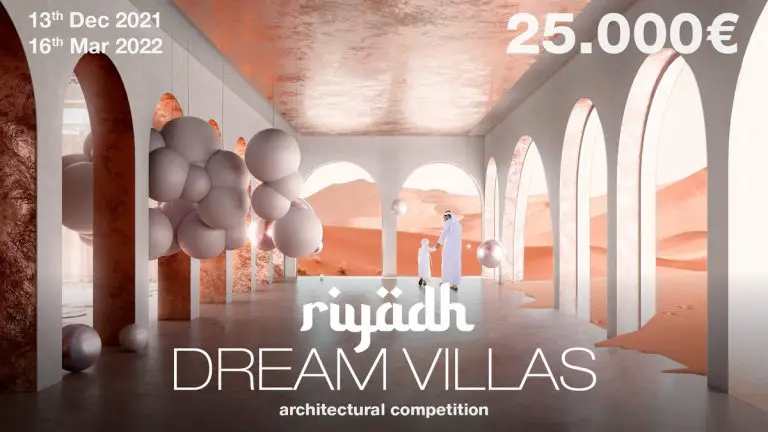 Riyadh Dream Villas Competition
International Architecture & Design Awards 2022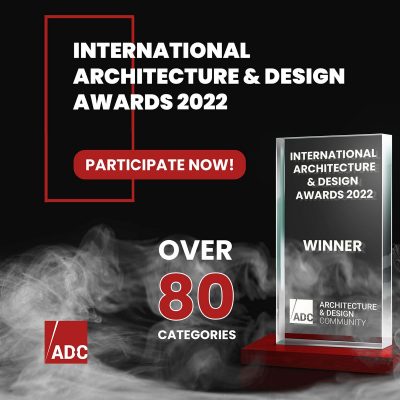 International Architecture & Design Awards 2022
London Architectural Competitions
Comments / photos for Aural Architecture Competition 2022 Winners News page welcome