Archasm Fashion Pavilion Milan Competition, Italian Design Contest 2020
Archasm Fashion Pavilion Milan Competition News
North Italy Design Contest News
19 Feb 2020
Archasm Fashion Pavilion Milan Design Competition Winners
Archasm Fashion Pavilion Milan Architecture Competition Winners
This architectural competition generated 216 registrations.
1ST PRIZE
FPM2251F- Marie-Helene Lesiege, Mateusz Bledowski, Kate Korotayeva (Canada)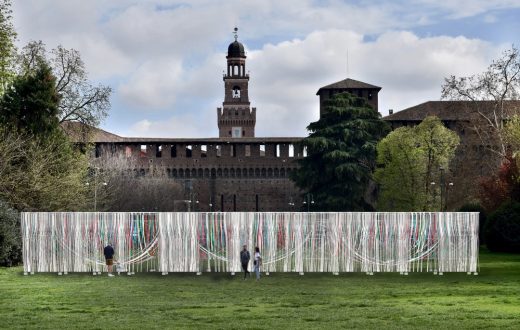 Knot a Pavilion
The Fashion Pavilion Competition in Milan is intended to connect people to fashion and architecture. The pavilion is located within the central vista of Parco Sempione capturing the essence of fashion design.

The proposal considers the physical relationship to the park, the poetic relationship to fashion and an explorative moment for the public to activate the current site.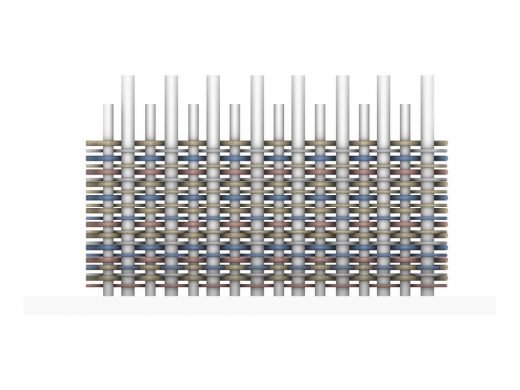 Named 'Knot a Pavilion', the installation challenges the current state of fashion and clothing industry by using recycled textile materials as the formal and interactive medium.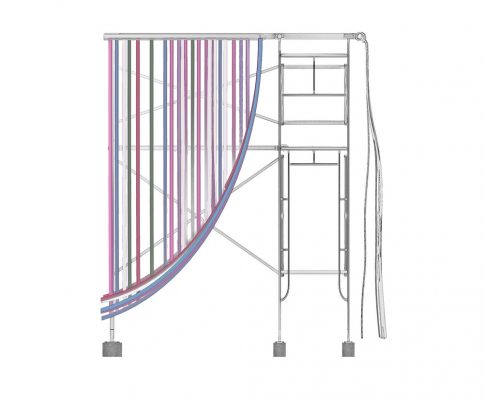 The pavilion aims to establish a conversation with the elements of the park and the nearby historic architecture, allowing for transparency and visual connections. By inviting users to interact with recycled fabrics the projects explores the possible futures imagined for the discarded clothes beyond the landfill.

The Knot a Pavilion is framed using scaffolding which is then enclosed through a sequence of knots, ties, and weaving patterns. All materials used are second-hand and can be re-used after the dis-assemblage of the pavilion. Upon approach the public are faced with a wall of recycled yarn and ropes and are invited to enter a scattering of colours and textures hanging from the stick frame structure of scaffolding above.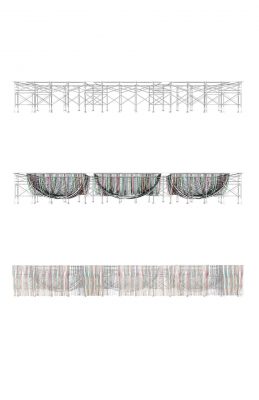 Reaching deeper into the Knot a Pavilion the space defoliates and is exposed to the sky. This space is intended for users to relax on the ground whilst being encompassed by recycled material and the sky. The hope is that the public will begin to question the architectural decision in materiality and begin to reflect their impact on clothing waste accumulation.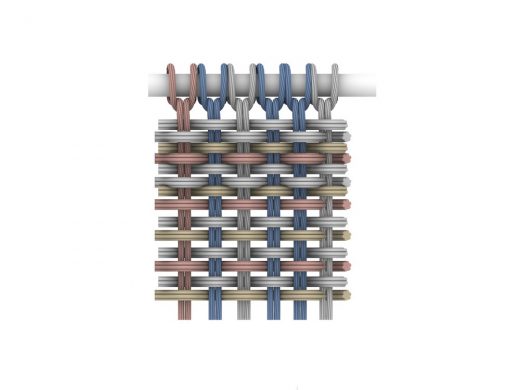 2nd PRIZE
FPM36847- Anna Loch (Italy)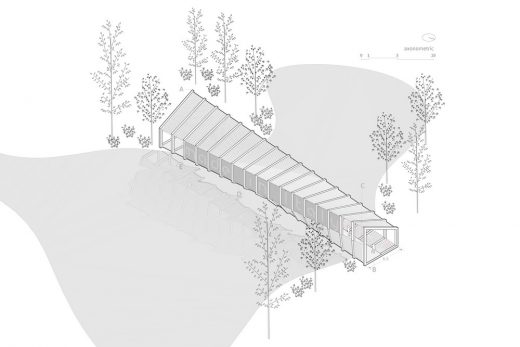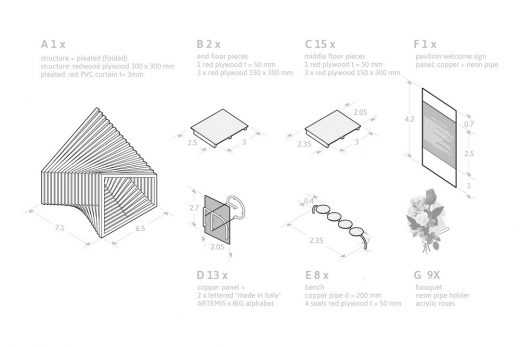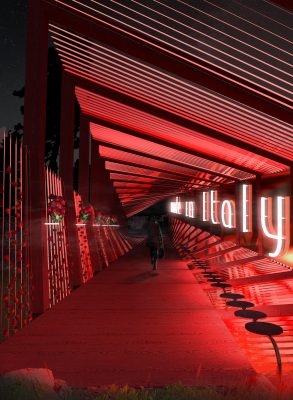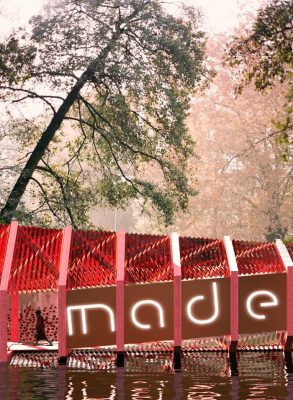 3rd PRIZE
FPM6302E- Gianmarco Fabbri, Omar Mario Di Lullo, Carlotta Illing Arizti (Italy)
THE MIRROR
What's more contemporary then taking a look at our society and making that society architecture? What is architecture if not an expression of culture and society?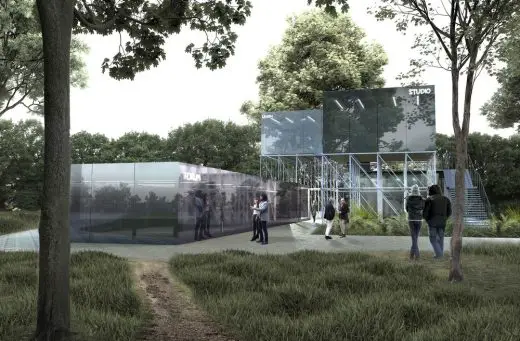 "The Mirror" is conceived as a shiny urban accessory which leads people to be part of the design, to look to and through themselves, dressing the pavilion. It is a communication forum where thanks to different spaces fashion deals with people and people react to fashion.
Fashion and architecture are constantly changing, which is why "The Mirror" consists of volumes that adapt to the moment by creating a freely compostable and flexible space.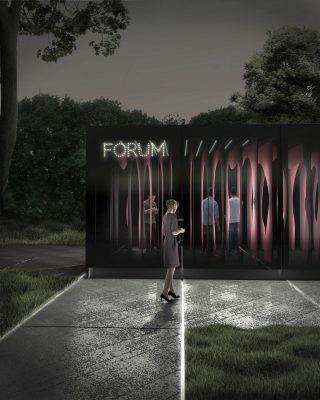 This makes it possible to place the cubes individually as satellites, for example at the Milan Piazza Duomo, as an active advertisement for the forum in the park.
"The Mirror" shows Milan's industrial face. Elegant, dark mirror glass deals with a simple scaffolding like the fashion world does with daily life. During the day the glass facade reflects the surroundings and visitors of the forum, while by night it reveals the interiors soft shapes which remind of textiles.
No matter where THE MIRROR is, it will always be dressed by movements, events, people, fashion – in other words by society.
The project is composed by four volumes; each volume provides different functions and atmospheres and all of them together creates a Media Forum, where fashion, people and communication meet.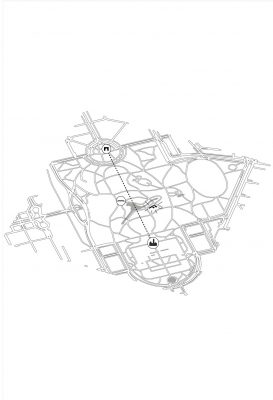 The FORUM offers space for temporary exhibitions by various designers, providing a platform for established and debuting fashion houses.
The "ON AIR" CAFÈ offers the opportunity to everyone to take part of the broadcasted interviews and talk shows on fashion topics.
LEARN describes an educational space involving interested visitors into the theoretical aspects and making processes of fashion.
THE STUDIO is a flexible space for fashion conferences, talkshows and workshops.
27 July 2019
Archasm Fashion Pavilion Milan Design Competition
Location: Milan, Lombardy, north west Italy, Europe
Archasm Fashion Pavilion Milan Architecture Competition
What do Tom Ford, Raf Simons, Pierre Balmain, Pierre Cardin, Gianni Versace and Virgil Abloh all have in common? Before kickstarting a flourishing career in fashion, each of these individuals enrolled to study architecture or industrial design. Architects like Zaha Hadid and Rem Koolhaas have repeatedly collaborated with fashion houses and imparted their quirky vision to develop an experimental and bespoke range of products.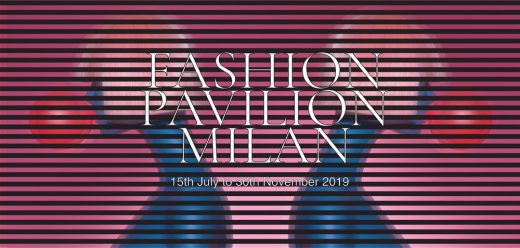 It is unsurprising that architects – artists who obsess over scale, shape and proportion in their work – tend to apply the same tenets to their personal style; while many fashion designers have cited architecture as a practice and individual architects as inspirations for their designs. Fashion and architecture have the same point of origin, the human body. Dressing of an individual provides a definition of personal space as do architectural structures though they are bigger in scale. Both fashion and architecture express ideas of personal, social and cultural identity, reflecting the concerns of the user and the ambition of the age.
The Italian city of Milan is recognized internationally as one of the world's most important fashion capitals, along with Paris, New York and London. Milan's quintessential bi-annual event, Milan Fashion Week is one of the most important events for all fashion lovers, as well as industry professionals and journalists.
The aim of the competition is to design a pop-up pavilion in the emblematic Parco Sempione in Milan that connects fashion, architecture and people. The pavilion should capture the essence of fashion design and celebrate its powerful impact on our society for such a long time. The pavilion should infuse fashion with architecture physically and poetically, creating a structure that is able to host different events and activate the zone.
The pavilion should strive to become a 'window' for man to experience the impact and importance of fashion design on the society. The pavilion should be a tribute to the idea of fashion where the visitors would transcend their olfactory, tactile and visual experiences. The participants are free to designate any kind of function (or not) to their pavilion that would fit in their narrative. The space could be a small museum/exhibition space, an experience/display center, a designer's workshop, a pop-up ramp or even a functionless vestibule.
The pavilion should have an innovative built quality that would highlight a designer's passion towards creating an avant-garde structure. The pavilion should emphasize on strong silhouettes, structure, shape and form. The pavilion should be able to create a sense of drama architecturally with exaggerated angles, oversized proportions and a distinct use of lines, shapes, volumes and other design tools.
The pavilion must become an important landmark and icon for the park and the city of Milan that attracts more and more people. The pavilion should become a strong reference point that would generate awareness towards fashion design and create a holistic view of its impact on the society.
REGISTRATION &TIMELINE
The competition is open to everyone in the world (architects, students, engineers etc.). You can participate individually or in a team. A team can have a maximum of three members only.
Early registration: – 15th July 2019- 31st August 2019
For foreign nationals: 40 EUR PER TEAM
For Indian nationals: 1200 INR PER TEAM
Standard registration: – 1st September 2019- 31st October2019
For foreign nationals: 60 EUR PER TEAM
For Indian nationals: 1500 INR PER TEAM
Late registration: – 1st November2019- 29th November 2019
For foreign nationals: 80 EUR PER TEAM
For Indian nationals: 1800 INR PER TEAM
Submission deadline: 30th November 2019
Result: 25th December2019
*All deadlines are 11:59 PM- 00:00 IST (India)
Participants may register by filling the registration form and submitting it with appropriate payment through our secure payment gateways at archasm.in
The participants will receive their teamcode within 24 hours of completing the payment successfully.
Teamcode will be sent primarily to the email address provided to PAYUMONEY/PAYPAL.
DISCOUNT
Group discounts apply for a minimum of 5 teams from one particular architecture school/university as our initiative to promote more participation from students. Send us the following details at [email protected] to avail the offer.
Names of all the participating team members and their respective team leaders.
Name of the university.
School ID proofs of the team leaders.
Note:
It will not be possible to amend or update any information relating to your registration including the names of team members once validated.
AWARDS
Winning participants will receive prizes totaling INR 2,00,000 with the distribution as follows:
First prize- INR 1,00,000/- + Certificate
Second prize- INR 60,000/- + Certificate
Third prize- INR 40,000/- + Certificate
10 Honorable mentions
Winners and honorable mentions will be published on archasm's website and several international architecture magazines and websites partnered by us.
TERMS AND CONDITIONS
Please see the terms and conditions section on www.archasm.in.
COMPETITION PROJECT DISCLAIMER
This is an open international competition hosted by archasm to generate progressive design ideas. There are no plans for the pavilion to be built. The competition is organized for education purpose only.
OTHER DETAILS
Website: www.archasm.in
Facebook: www.facebook.com/atarchasm
Instagram: www.instagram.com/archasm_competitions/
Archasm Fashion Pavilion Milan Competition image / information from Archasm, July 2019
Location: Milan, Lombardy, Italy
Milan Architecture Designs – chronological list
Milan Architecture
New Milan Architecture
Generali Tower
Design: Zaha Hadid Architects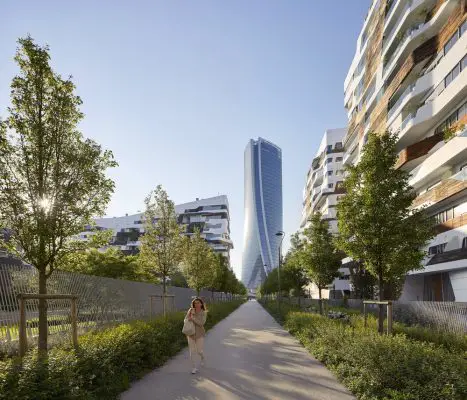 photo © Hufton + Crow
Generali Tower Building in Milan
Climatic Agents Milan
Design: OMA / Laboratorio Permanente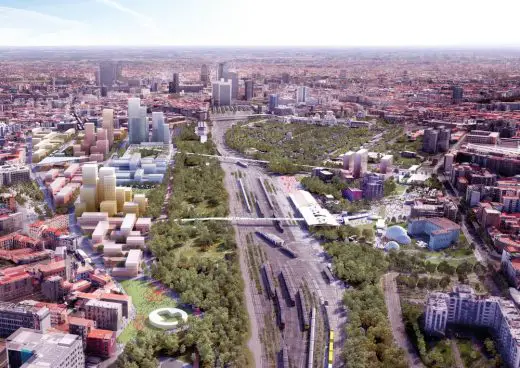 image Courtesy architecture office
Scalo Farini Masterplan
Gucci Hub Milan HQ Building opens to the public
Architects: Piuarch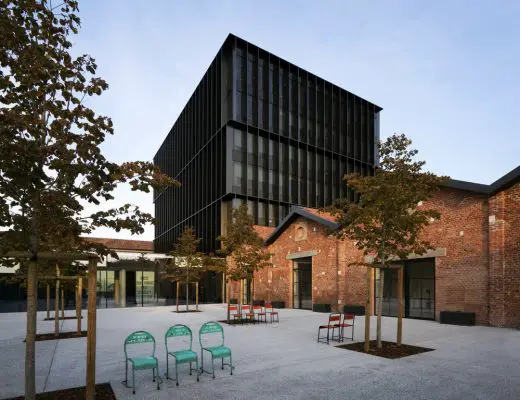 photo : Andrea Martiradonna
Gucci Hub Milan Headquarters Building
Sovraparco Hanging Garden Metro Station
Renewal of Isola Pepe Verde's Playground
Archasm Architecture Competitions
Archasm Tokyo (Anti) Library Architecture Contest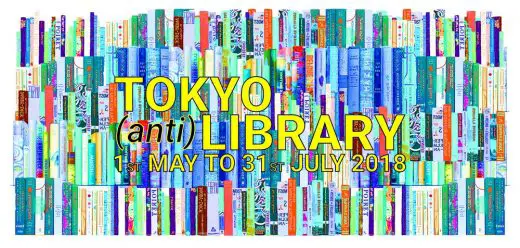 image courtesy of architecture contest organisers
Archasm Tokyo Anti Library Competition
Archasm Amsterdam Art Bridge Architecture Contest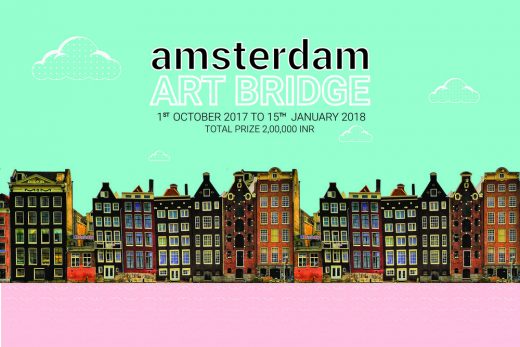 image courtesy of architecture contest organisers
Amsterdam Iconic Pedestrian Bridge competition
Archasm Wilderness Pavilion Kenya Architecture Competition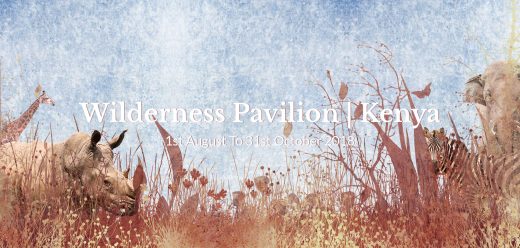 image courtesy of architecture contest organisers
Archasm Wilderness Pavilion Kenya Competition
Comments / photos for the Archasm Fashion Pavilion Milan Competition – African Architecture page welcome