Archasm Wilderness Pavilion Kenya Competition, Amboseli National Park building, Kajiado County Design Contest Africa
Archasm Wilderness Pavilion Kenya Competition 2018
Kajiado County Building, East African Design Contest – game reserve buildings
22 Jul 2018
Location: Amboseli National Park, Kajiado County, Southern Kenya, East Africa
Archasm Wilderness Pavilion Kenya Architecture Competition
WILDERNESS PAVILION KENYA
Archasm Wilderness Pavilion Kenya Design Competition
BACKGROUND
"When a man moves away from nature his heart becomes hard." With each passing year and subsequent technological advancement, man is becoming more and more apathetic about the natural ecosystem he was once an indispensable part of. There has been unprecedented destruction of nature and its key elements like forests, foliage, wildlife and marine habitats in order to satisfy the whims and fancies of the human race. It has and will lead to cataclysmic reactions like global climate change, loss of habitat, depletion of natural resources and an increased risk of natural disasters.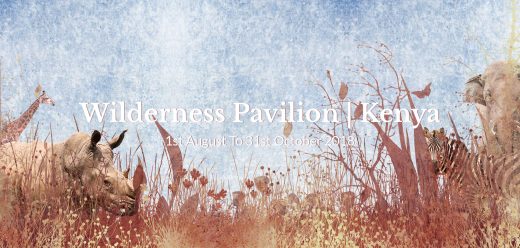 Man can only understand nature and its components when he is 'inside' the natural ecosystem and not in some artificial built environment created by him. The human race needs to get up close and personal with natural habitats to try and understand the very essence of flora and fauna around it. He needs to understand Earth's unique and diverse geography, nature systems like seasons, climates, food chains, wildlife and foliage and their symbiotic relationship with each other.
Amboseli National Park, Kajiado County, Kenya
Amboseli National Park, located in Kajiado County, Kenya is a protected wildlife park i.e. 392 km2 in size at the core of an 8,000 km2 ecosystem that spreads across the Kenya-Tanzania border. Crowned by Mount Kilimanjaro, Africa's highest peak, the Amboseli National Parks is one of Kenya's most popular parks.
Amboseli comprises of five different habitats ranging from the dried-up bed of Lake Amboseli, wetlands with sulphur springs, the savannah and woodlands. Amboseli National Park offers some of the best opportunities to see African wildlife because the vegetation is sparse due to the long, dry months. The park is famous for being the best place in the world to get close to free-ranging bush elephants. Black rhino has unfortunately become extinct, but four of the other Big Five are present.
The aim of the competition is to design a free standing pavilion in the heart of Amboseli National park that would allow visitors new ways to view and experience the wilderness and be close to nature. The proposal must be a poetic response for a pavilion structure in a very sensitive environment that would become the 'eyes and ears' for visitors who want to connect with the natural ecosystem and reflect upon nature in its true spirit.
The pavilion should strive to become a 'window' for man to experience the natural vistas as a new viewpoint of reference. The pavilion should be a 'zone of contemplation' for the visitors that would transcend their olfactory, tactile and visual experiences. The participants are free to designate any kind of function (or not) to their pavilion that would fit in their narrative. The space could be a small retreat, an observation deck, a photographer's pit, a meditation center or even a functionless vestibule depending upon its impact on a visitor's mind.
The participants must respect the context and design a pavilion with minimal disturbance to the site. The volumetric and material composition should be modular and permeable that adds vitality and a sense of identity to the space. The pavilion should be a low energy structure designed on the ideas of durability and sustainability.
The pavilion should become a strong reference point that would generate awareness towards the preservation of nature and adopt a cohesive relationship with the various elements of nature.
Archasm Wilderness Pavilion Kenya Competition Schedule and Awards
SCHEDULE
• Start of Competition and Early Registration: 1st August 2018
• Early Registration ends: 30th September 2018
• Standard Registration starts: 1st October 2018
• Standard Registration ends: 30th October 2018
• Closing day for Submissions 31st October 2018
• Announcement of Winners: 25th November 2018
*Note: All deadlines are 11:59 pm – 00:00 IST (India).
AWARDS
Winning participants will receive prizes totaling INR 2,00,000 with the distribution as follows:
First prize- INR 1,00,000/- + Certificate
Second prize- INR 60,000/- + Certificate
Third prize- INR 40,000/- + Certificate
10 Honorable mentions
Winners and honorable mentions will be published on archasm's website and several international architecture magazines and websites partnered by us.
Archasm Wilderness Pavilion Kenya Competition Entry Details
REGISTRATION
Early Registration:
From 1st August 2018 to 30th September 2018
• For Indian nationals – INR 1500 (per team)
• For Foreign nationals – EUR 60 (per team)
Standard Registration:
From 1st October 2018 to 30th October 2018
• For Indian nationals- INR 1800 (per team)
• For Foreign nationals- EUR 80 (per team)
Entrants may register by filling the registration form and submitting it with the appropriate payment through our secure gateway on our website www.archasm.in
DISCOUNT
Group discounts apply for a minimum of 5 teams from one particular architecture school/university as our initiative to promote more participation from students.
Send us the following details at [email protected] to avail the offer.
• Names of all the participating teams members and their respective team leaders.
• Name of the university.
• School ID proofs of the team leaders.
Note:
It will not be possible to amend or update any information relating to your registration including the names of team members once validated.
REGULATIONS
• Participant teams will be disqualified if any of the competition rules or submission requirements are not considered. Participation assumes acceptance of the regulations.
• Team code is the only means of identification of a team as it is an anonymous competition.
• The official language of the competition is English.
• The registration fee is non-refundable.
• Contacting the Jury is prohibited.
• archasm as the competition organizer, reserves the right to modify the competition schedule if deemed necessary.
TERMS AND CONDITIONS
Please see the terms and conditions section on www.archasm.in.
COMPETITION PROJECT DISCLAIMER
This is an open international competition hosted by archasm to generate progressive design ideas. There are no plans for the pavilion to be built. The competition is organized for education purpose only.
OTHER DETAILS
Website: www.archasm.in
Facebook: www.facebook.com/atarchasm
Instagram: www.instagram.com/archasm_competitions/
Archasm Wilderness Pavilion Kenya Competition image / information from Archasm, 210718
Location: Amboseli National Park, Kajiado County, Kenya, East Africa
African Buildings
Africa Architectural Projects
African Architecture Designs – chronological list
N Tunde 2, Ikoyi, Lagos
Design: SAOTA – Stefan Antoni Olmesdahl Truen Architects and Antoni Associates
Lagos Building
Heritage Place Lagos
Architects: Capita Symonds
Lagos Office Building
Calabar International Center
Design: Henning Larsen Architects
Nigerian Conference Centre Building
Archasm Architecture Competitions
Archasm Fashion Pavilion Milan Architecture Competition
Archasm Milan Architecture Competition
Archasm Tokyo (Anti) Library Architecture Contest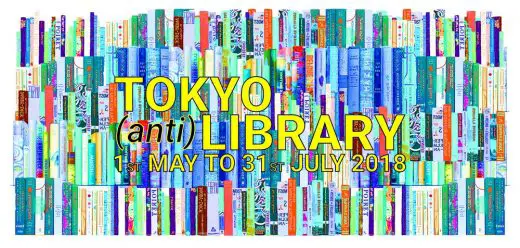 image courtesy of architecture contest organisers
Archasm Tokyo Anti Library Competition
Archasm Amsterdam Art Bridge Architecture Contest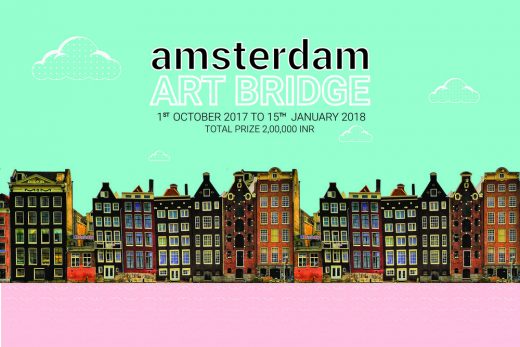 image courtesy of architecture contest organisers
Amsterdam Iconic Pedestrian Bridge competition
Architecture in Africa
Dakar Sow House, Senegal, western Africa
Design: SAOTA Architects and Antoni Associates
Dakar Sow House
University of The Gambia – New Campus
Design: Snøhetta
University of The Gambia Buildings
Comments / photos for the Archasm Wilderness Pavilion Kenya Competition – African Architecture page welcome