Sisan Shuanglang Hotel, Yunnan Province Interior Architecture, Chinese Building Development, Images
Sisan Shuanglang Hotel in the Yunnan Province
20 Apr 2021
Sisan Shuanglang Hotel
Architecture & Landscape & Interior & Furnishings: SYY design
Location: Main Street, Shuanglang Town, Dali City, Yunnan Province, China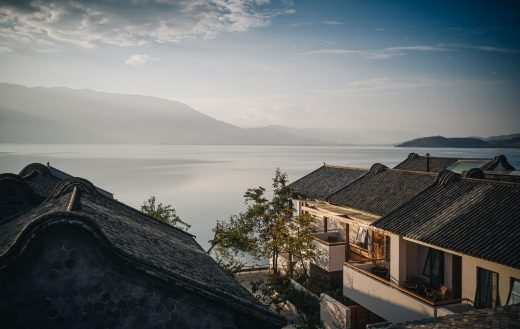 Xie Ke, who often designs hotels, is also a veteran hotel enthusiast. He is willing to change his itinerary because of a destination worth being experienced.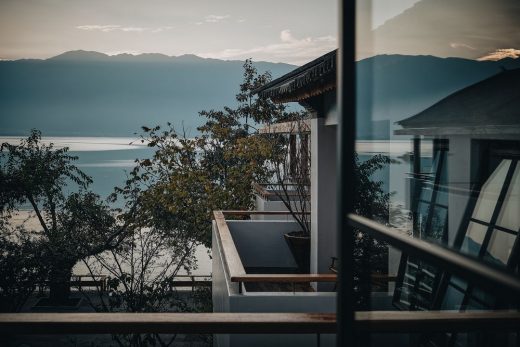 In the Spring Festival of 2008, he drove to Dali with his partner Zhi Hongxin and other friends. Driving around Erhai Lake, they passed by ShuangLang, and a small hotel called "LADYFOUR" caused Xie Ke to change his travel plan and get to know his good friend, Baxun, the owner of LADYFOUR. Therefore, he sketched the rudiment of Sisan · Shuanglang.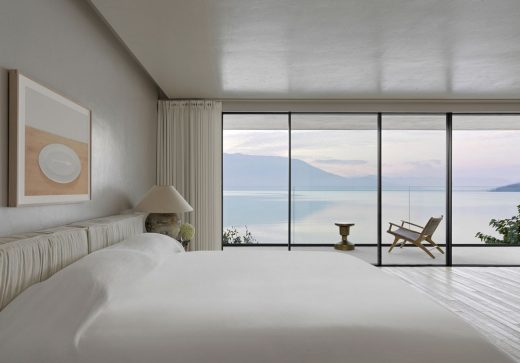 If a festival presents a meeting point of the meaning of life, then a ceremony is the origin of the existence of a hotel. With its spatial orders, every hotel recombines the rhythms of experience and encourages people to pay attention to the dramatic details in their ordinary life and re-evaluate their lifestyle.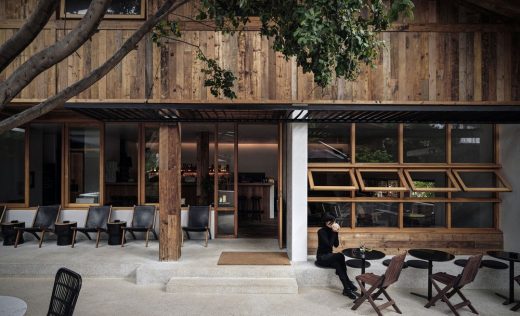 "LADYFOUR" has defined a ceremony for SISAN·SHUANGLANG, namely, completing the transition from noisiness to quiet and from secularity to relief by means of a central axis.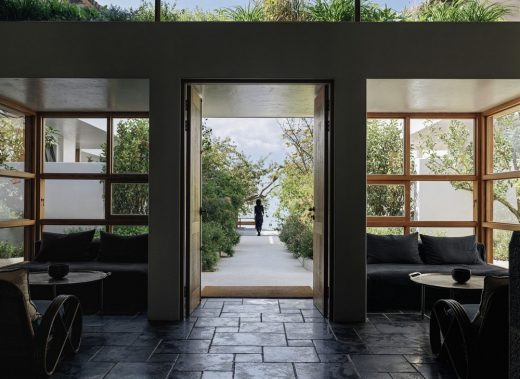 When Baxun hoped Xie Ke and Zhi Hongxin to build a new "LADYFOUR" for SISAN·SHUANGLANG on the basis of the original buildings three years ago, the designer Xie Ke decided to keep the original ceremony: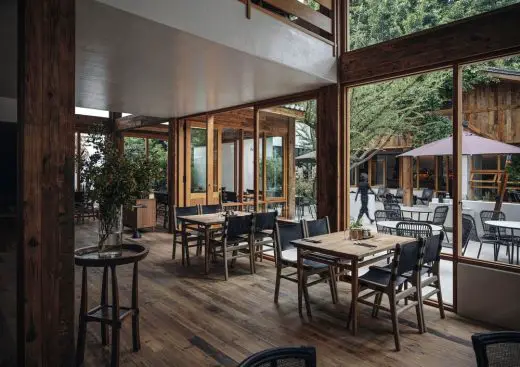 With 14 rooms at two floors, and their wide and diversified lake views, the design of SISAN·SHUANGLANG prevails over the interests-centered logic of other local homestays and hotels, and provides guests an enjoyable picturesque life.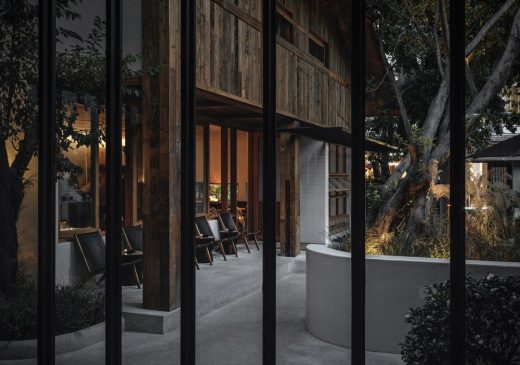 Outside is the bustling main street of SHUANGLANG, and there is a restaurant and a bar surrounded by flowers at the front courtyard of SISAN.
Xie Ke's individual elements, namely his personal signature design elements, such as white walls, old wood, hand-made ceramic tiles, and clear (refined) washed stone packaged the previous warehouses and shops, and constituted the first artistic part of the whole space.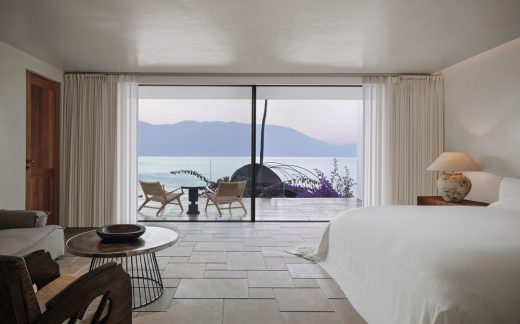 Front Courtyard, Bar and Restaurant
In the east-west courtyard, the sunshine differs from day to day in four seasons, but is as free and brilliant as we are in the space. The designer "personally felt the light on the spot, recorded it and actual feeling, and thus designed the light which is dancing in the courtyard of SISAN·SHUANGLANG".
When SISAN·SHUANGLANG was designed, Chongqing's KITCHEN COFFE KAH • WOOD'D and GAAGAA KITCHEN had already been in good operation. Persuaded by Baxun, Xie Ke expanded the menu of SISAN·SHUANGLANG.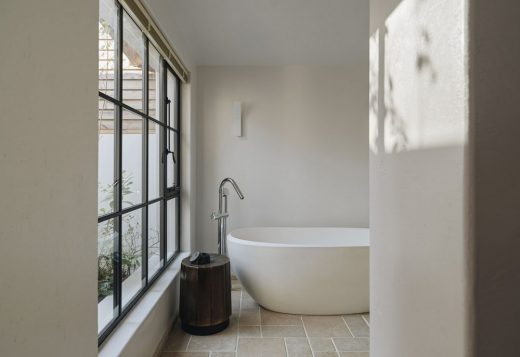 After a door hidden behind a winding path, a blue stone arch and a fireplace with the rough texture which is specific for SISAN·SHUANGLANG, were brought into the lobby, becoming the exhibits and revealing the memory of "LADYFOUR".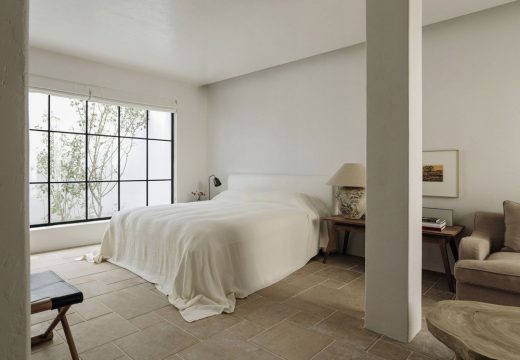 Under the strong sunlight of Dali, their gray tone allows every guest to immerse in great peace. Turning to the central axis of the space, they welcome a road with trees on its both sides and Erhai Lake which rushes far away at the end of the road.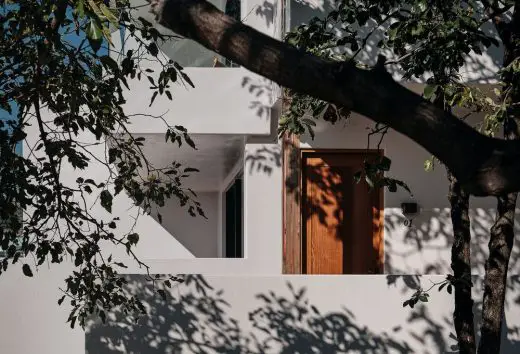 Great design aims to present the world and natural landscape, instead of landscaping into studios popular for Internet celebrities or objectifying into pictures or images.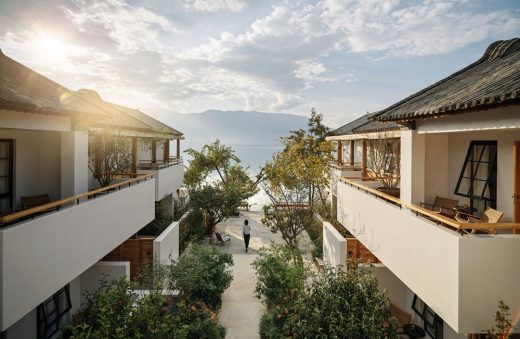 Responding to the nature, Xie Ke pursued the creation of an environment which is not limited in form, style or concept. He adjusted the relationship between space and nature by simply thinking to guide people to experience the changes of time at day and night in four seasons.
In the lobby of the hotel, is there the dark furniture and paintings by French artists and the series of photos, titled Nujiang River, by Luo Dan, a famous Chinese photographer, on the walls, which are matched with the melody of classical music.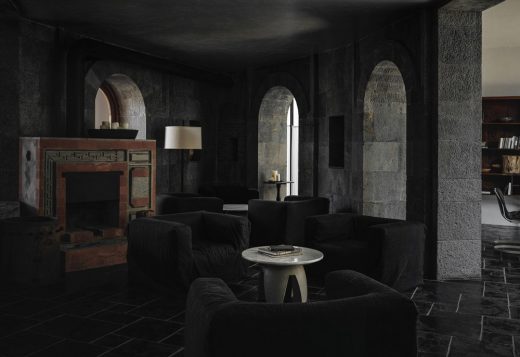 Long-lasting Enjoyment in Life
The light and shadow during day and the candlelight at night contrast with each other at SISAN·SHUANGLANG. On one side are these incoming or outgoing guests; on the other side is the quiet backyard and Erhai River. Staying at the guest room area in the backyard, people can take in Erhai River in a glance. Those white buildings give a wider view and outdoor staircases, balconies, terraces and wooden frames constitute a concave-convex and full picture.
Shaking tree shadows enrich the levels of walls. It has plenty of sunshine and rain in Dali, which makes it especially suitable for plants to grow. Every family has a clean and beautiful courtyard full of flowers. Xie Ke arranged various ecdemic flowers and local plants in the courtyard according to climate, which are prosperous in four seasons.
Each guest room is equipped with an independent courtyard or terrace, and certain of them with two small courtyards. Each room has a different view of Erhai Lake. For the designer, however, such natural lake or courtyard is only one dimension of the hotel experience. Xie Ke used multivariate and multi-dimensional experience, including seeing, listening, touching, smelling, and tasting, to create SISAN·SHUANGLANG into the pronoun of "happy time"
The atmosphere of these guest rooms is determined by its relationship with Erhai Lake. The rooms near Erhai Lake are bright and light-colored in terms of space, furniture and even the artist Li Jun's "Impermanent Time" series works, and the boundless blue Erhai Lake is the most beautiful decoration for their space. The two largest suites not only embrace both the courtyard and Erhai Lake, but also are equipped with gray and black decorations, dark metal furniture, collected old furniture, Luo Dan's photography art works titled Nujiang River, which calm down the whole atmosphere to allow people to have a peaceful state of mind and celebrate their rich wonderful sceneries in their eyes.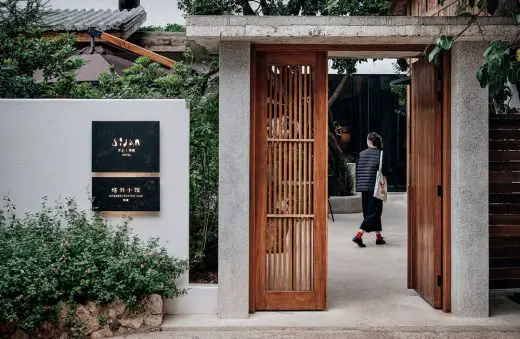 Sisan Shuanglang Hotel in Yunnan Province, China – Building Information
Address: Main Street, Shuanglang Town, Dali City, Yunnan Province (near the intersection of Yuji Island)
Building area: 1626㎡
Indoor area: 1362 ㎡
Architecture & Landscape & Interior & Furnishings: SYY design
Products and Brands (not less than 3)
Part of the furniture: YIJI for one episode
Restaurant: Extra Small Pavilion (Roof series)
Plant: Jiu Li Yu Shan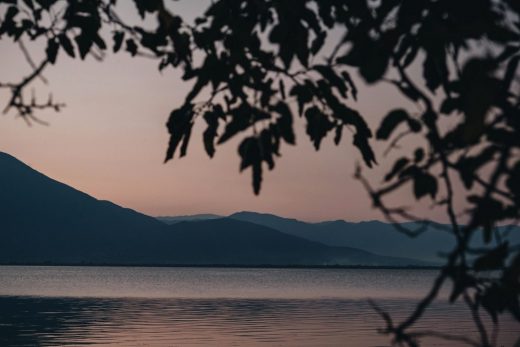 Photography: Tantan / JLAP
Sisan Shuanglang Hotel, Yunnan Province images / information received 200421
Location: Main Street, Shuanglang Town, Dali City, Yunnan Province, China
Yunnan Architecture Designs
Villafound Jade Hotel Lijiang Lodge
Architect: Nie Jianping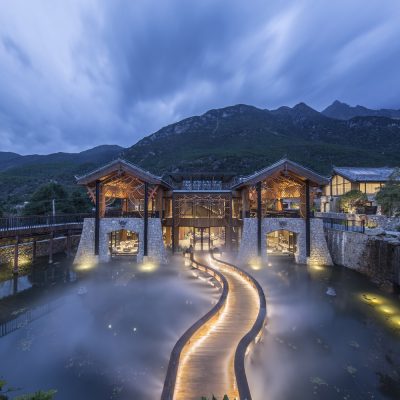 photograph : Chen Weizhong © Nie Jianping
Villafound Jade Hotel Lijiang Lodge in Yunnan
Pu Zao Restaurant, Tongde Plaza, Kunming
Architect: Yiduan Shanghai Interior Design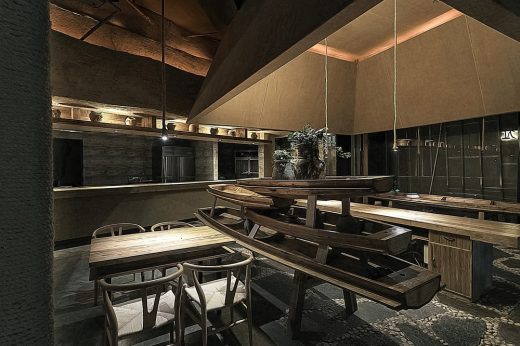 photograph : Xu Xu-Juns
Pu Zao Restaurant in Yunnan
Museum of Handcraft Paper, Gaoligong, Yunnan Province, China
Design: Trace Architecture Office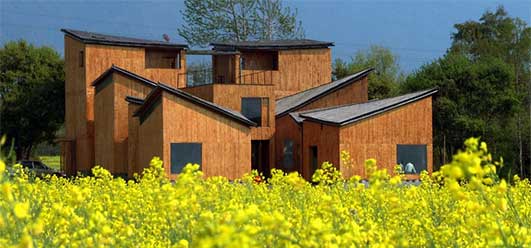 photo : AKAA
Museum of Handcraft Paper Yunnan Building
Chinese Architecture
Contemporary Architecture in China
China Architecture Design – chronological list
Chinese Architect – Design Practice Listings
Beijing Architecture Walking Tours
Jilin Financial Centre Commercial Complex, Jilin Province
Architects: Aedas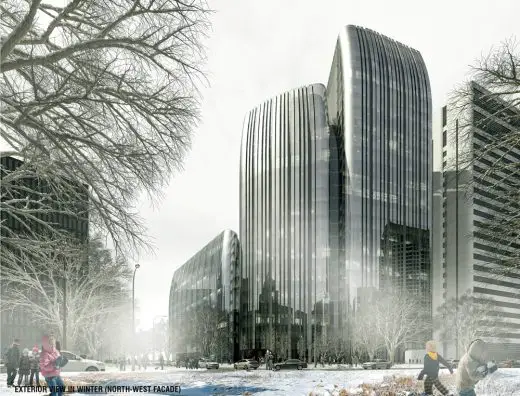 image courtesy of architects office
Jilin Financial Centre Commercial Complex Building
Industrial Service Centre in Jinwan Aviation City, Zhuhai
Architects: 10 DESIGN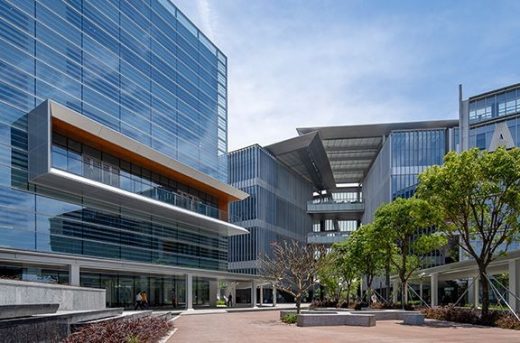 image courtesy of architects office
Industrial Service Centre in Jinwan Aviation City
Sanya Block 5, Hainan Province, Southern China
NL Architects
Sanya Block 5
China Southern Airport City , Guangzhou
Woods Bagot
China Southern Airport City Guangzhou
Comments / photos for the Sisan Shuanglang Hotel, Yunnan Province page welcome