Managing Energy Use in Modern Buildings Case Studies in Conservation Practice, Getty Conservation Institute Publication
Managing Energy Use in Modern Buildings: Case Studies in Conservation Practice
Jul 29, 2021
New Title Presents Case Studies on Improving Energy Consumption in Modern Buildings
Book is second volume in Getty Conservation Institute's Conserving Modern Heritage Series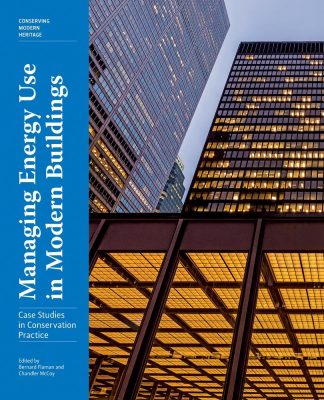 Book by The Getty Conservation Institute's Conserving Modern Architecture Initiative
LOS ANGELES, CA–The Getty Conservation Institute's Conserving Modern Architecture Initiative (CMAI) was created to advance the practice of conserving twentieth-century heritage through research into material conservation issues and the publishing of case studies that illuminate the recurring technical and material challenges specific to the conservation of modern heritage. Early on, CMAI identified the management of energy use in modern buildings as a key concern. This issue continues to grow more urgent as increasing awareness of climate change creates pressure to make buildings as energy efficient as possible.
Managing Energy Use in Modern Buildings: Case Studies in Conservation Practice, (Getty Conservation Institute, $59.95) the second volume in the Getty Conservation Institute's Conserving Modern Heritage series, is a collection of ten case studies which describe projects undertaken on works of architecture built between 1928 and 1969, that are international in scope and diverse in their types, styles, and sizes. Showing ingenuity and sensitivity, these case studies consider improvements to such systems as heating, cooling, lighting, ventilation, and controls. They provide examples that demonstrate best practices in conservation and show ways to reduce carbon footprints, minimize impacts to historic materials and features, and introduce renewable green-building rating systems.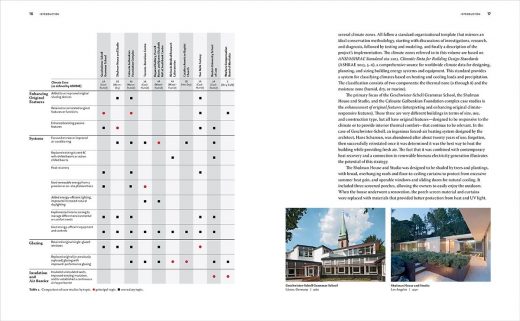 Written by architects, engineers, and allied professionals, these thorough case studies present research and practical solutions that will advance the field, demonstrating sound approaches to conserving modern buildings while also optimizing their energy and thermal comfort.
Bernard Flaman, FRAIC, is a conservation architect working for the Government of Canada and holds degrees in art history from the University of Saskatchewan and architecture from the University of Toronto. Over a thirty-five-year career, he has worked on multiple contemporary and conservation projects in both the private and public sectors. Current interests focus on the connection between conservation and sustainable design and an inclusive approach to heritage conservation.
Chandler McCoy received his Bachelor of Science degree from the University of Virginia School of Architecture and his Master of Architecture degree from Columbia University's Graduate School of Architecture, Preservation and Planning. He manages the Conserving Modern Architecture Initiative at the Getty Conservation Institute in Los Angeles; whose mission is to advance the practice of conserving modern heritage.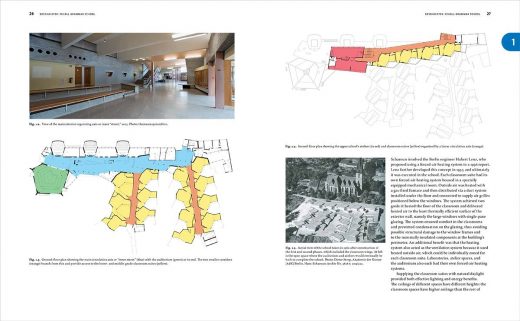 Pre-publication endorsements:
"The conservation of buildings has always necessitated adaptation. Today, the need to adapt is magnified by two factors. First is the modern era's frenetic race for innovation, which frequently outpaces habitability and durability concerns. Second, conservators must satisfy contemporary performance expectations that are ratcheted up by climate change. Both factors are insightfully and thoroughly addressed in Managing Energy Use in Modern Buildings: Case Studies in Conservation Practice. 
The range of modern buildings portrayed is noteworthy in itself, from iconic structures like Kahn's Richards Medical Research Laboratories to gems like the Catalina American Baptist Church, from idiosyncratic wonders like the Geschwister-Scholl Grammar School to classics like the Toronto-Dominion Centre. Each case study underscores the importance of employing established best practices in conservation, creatively leveraging the inherent qualities of each unique building, and forging creative and compatible solutions."—Carl Elefante, FAIA, FAPT, LEED AP
The challenge of developing appropriate conservation strategies that will preserve the character-defining construction and materials of modern historic places is a significant one. Managing Energy Use in Modern Buildingsfeatures case studies of conservation projects that implement minimal intervention strategies while maintaining the historic character of these buildings, such as enhancing their original features, systems, glazing, insulation, and air barriers.
The studies cover diverse climate zones and typologies and different types of interventions that could instigate further research and serve as inspiration for other conservation projects worldwide. The volume is well illustrated, and the terminology and glossary are excellent. As both a teacher and heritage expert engaged in educating emerging professionals on the energy retrofitting of historic buildings, I highly endorse this publication and its adoption as an educational resource."—Dr. Mario Santana Quintero, Professor in Architectural Conservation and Sustainability Engineering, Carleton University and Secretary General of ICOMOS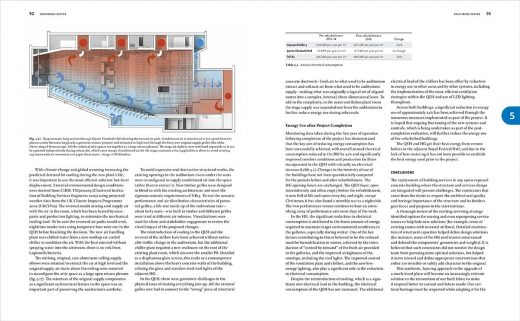 Publication Information: 
Managing Energy Use in Modern Buildings: Case Studies in Conservation Practice 
Edited by Bernard Flaman, Chandler McCoy
Getty Conservation Institute
192 pages, 8½ x 10½ inches
138 color illustrations, 28 b&w illustrations; 4 tables
Paperback
ISBN 978-1-60606-697-3
US $59.95 / £45.00
Publication Date: 21 September 2021
About Getty Publications
Getty Publications produces award-winning titles that result from or complement the work of the J. Paul Getty Museum, Getty Conservation Institute, and Getty Research Institute. This wide variety of books covers the fields of art, photography, archaeology, architecture, conservation, and the humanities for both the general public and specialists. Publications include illustrated works on artists and art history, exhibition catalogues, works on cultural history, research on the conservation of materials and archaeological sites, scholarly monographs, critical editions of translated works, comprehensive studies of Getty's collections, and educational books on art to interest children of all ages.
Getty Publications
1200 Getty Center Drive, Suite 500
Los Angeles, CA 90049-1682
USA
Managing Energy Use in Modern Buildings: Case Studies in Conservation Practice images / information received 290721
Architecture Books
Selected Architecture Publications
The Handbook of Urban Morphology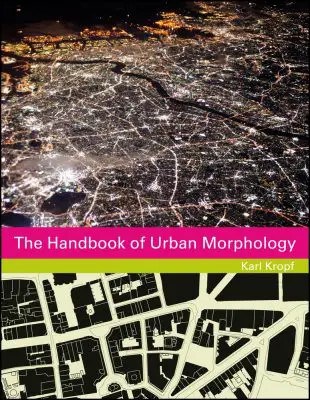 image courtesy of Wiley
Megastructure Book by Reyner Banham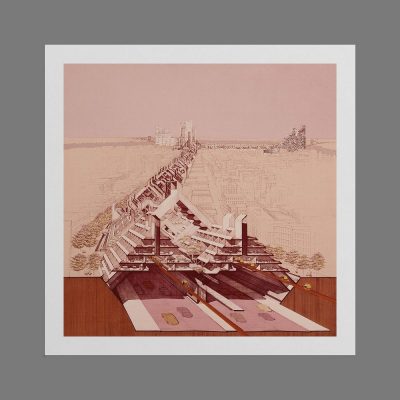 image courtesy of Volume
Architecture Book by MIT Press
Maine Modern : Fifty Years of Modern Architecture in Maine
Modern Architecture in Maine
New Architectural Books
Architecture Publications : Recent Publications
Architectural Books : Older Publications
Contemporary Architecture Books
Zimmerman House, near Manchester, New Hampshire, USA
Comments / photos for the Managing Energy Use in Modern Buildings: Case Studies in Conservation Practice – page welcome