Vitoria-Gasteiz City Council Offices, San Martín district Architecture, Basque IDOM Building Design
Vitoria-Gasteiz City Council Offices
21 July 2020 – photos added ; 20 July 2020
Vitoria City Council Offices Building
Design: IDOM
Location: Ayuntamiento de Vitoria-Gasteiz, San Martín district, Vitoria, province of Araba/Álava, Basque Country, northern Spain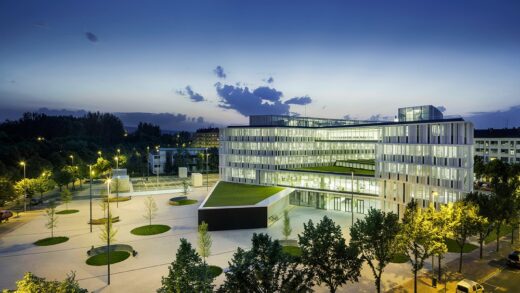 The Architecture Community, organizer of the prestigious World Design Awards, recently announced the winning projects for 2020.
Among them, were four of works by IDOM: the San Mamés Stadium received first prize in the Sports &
Recreation Built category, the Lima Convention Center in the Cultural Built category, the Bambey University in Institutional Building Built and the VitoriaGasteiz City Hall in the Public Building Built category.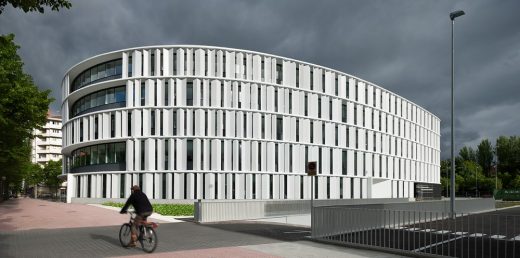 Furthermore, IDOM are the only Spanish architecture sudio and also the one with the highest number of recognitions. In its 39 categories, The Architecture Community has awarded projects by American, Chinese, French, Portuguese, Polish, English architectural studios.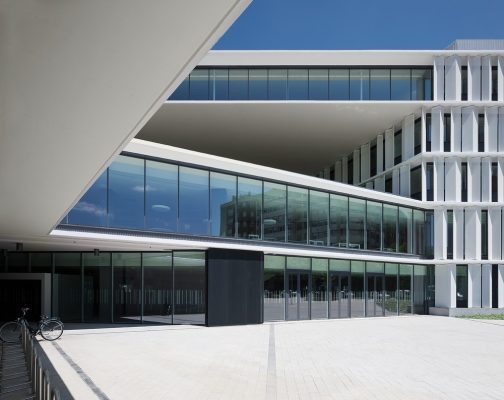 The jury consisted of Sven Shockey (SmithGroup), Esra Akcan (Associate Professor, Director of the Cornell Institute for European Studies), Zain Abuseir (Professor of Architecture, University of Michigan), Randy Guillot FAIA (LEED® AP Health and Wellness Leader, Director of Design at Gensler), Simon Twose (Associate Professor, School of Architecture, University of Victoria, Wellington, New Zealand), George Baird (Professor emeritus, School of Construction Science, University of Victoria, Wellington, New Zealand), Jan Smitheram (Associate Dean for Academic Development, Wellington College of Architecture and Innovation Design, New Zealand), Edwin Zawadzki (Visiting Assistant Professor of Interior Design, Pratt Institute, New York) and David Ling David Ling (founder of David Ling Architects).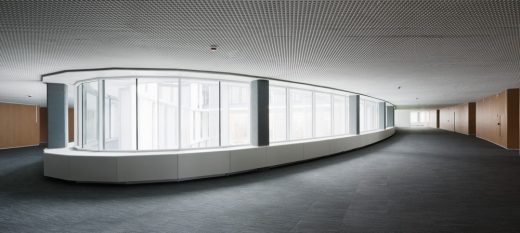 Vitoria City Council Offices
The City Council of Vitoria-Gasteiz (AVG) has granted a leasehold for the drafting of the project, the construction and maintenance of a new building to house the municipal offices and associated amenities (including a 5-storey underground car park) in the San Martín district of Vitoria-Gasteiz, and also operating the building under lease from the city authorities.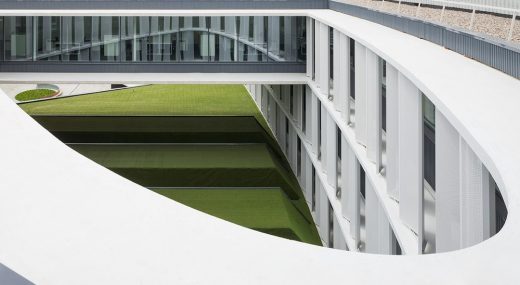 IDOM has been commissioned by UTE Lepazar XXI (a temporary consortium consisting of the following firms: Lagunketa-Sarkis, Pérez San Román, Giroa and Zikotz) to provide architectural and engineering consultancy services to assist in drafting their architectural and financial proposal. IDOM is responsible for the detailed design, production information and site supervision of the office building and the underground car park.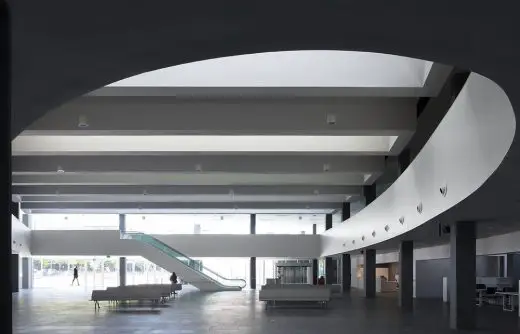 The scope of the concession scheme is as follows:
a.- Concession of a 30-year leasehold entailing the obligation to draft the projects needed to build a new building for municipal offices (20,000 sqm), a surface, short-stay car park (157 parking spaces) and other associated amenities in the San Martín district of Vitoria-Gasteiz.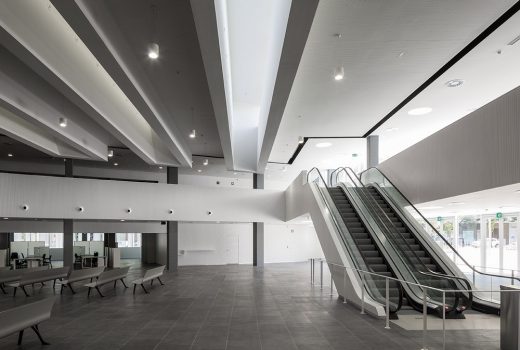 b.- Pursuant to the scope stipulated in these specifications, the successful bidder will be responsible for maintaining and keeping the constructed building and its associated amenities and equipment in good working order.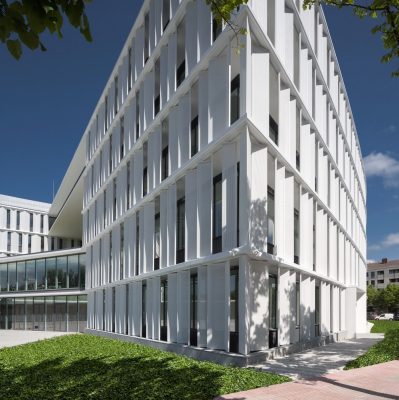 c.- The successful bidder will be responsible for operating the constructed building and associated amenities, and also its equipment, under a lease arrangement pursuant to the leasehold.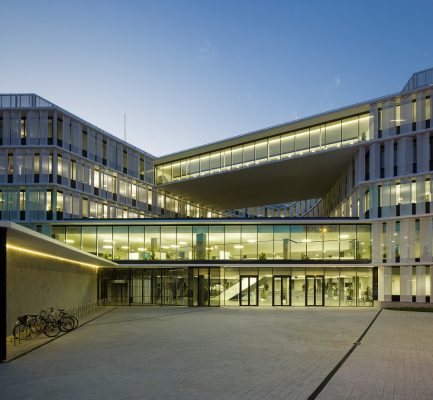 d.- Concession of a separate, underground estate suitable for the construction of a commonhold, underground car park for 555 vehicles.
Vitoria-Gasteiz City Council Offices – Building Information
Cliente | Client
Ayuntamiento de Vitoria-Gasteiz – Vitoria City Council
Arquitecto Responsable | Project Architect
César Azcárate
Jesús Armendariz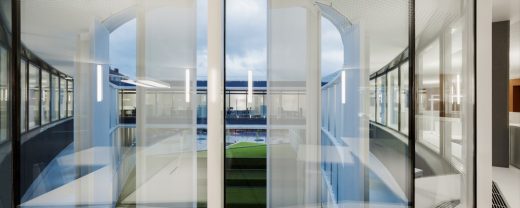 Arquitectos | Architects
Amaia Los Arcos
Daniela Bustamante
María Robredo
Costes | Costs
José Angel Fernández
Juan Dávila de Eusebio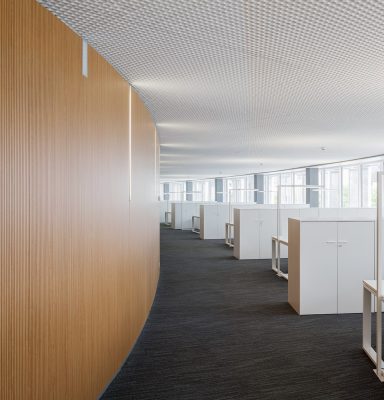 Estructuras | Structures
Gorka Viguri
Natalia Sagasti
Unai Mardones
Climatización | Environmental Engineering
Camino López
José Angel Fernández
Federico Reguero
Luz 1 Lighting
María Eugenia Gauna
Elena Guezuraga
Mikel Fernández de la Heras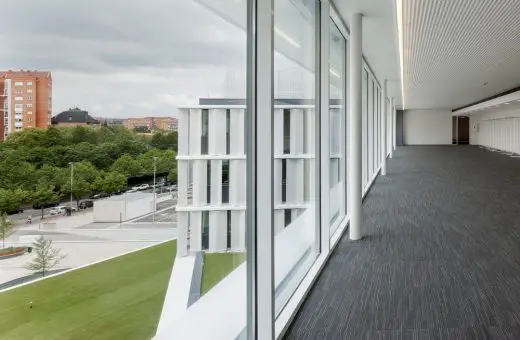 Agua | Public Health Services
Beatriz Lorenzo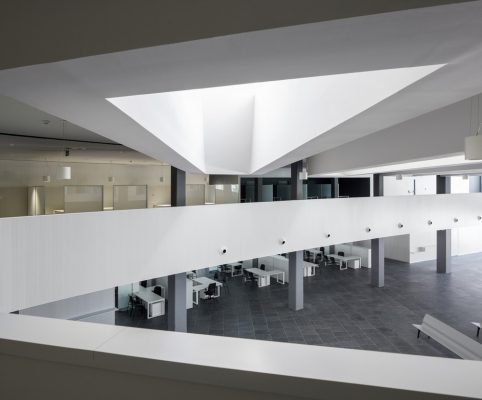 Electricidad | Electrical Engineering
María Eugenia Gauna
Elena Guezuraga
Mikel Fernández de la Heras
Telecomunicaciones | Telecommunications
Elena Guezuraga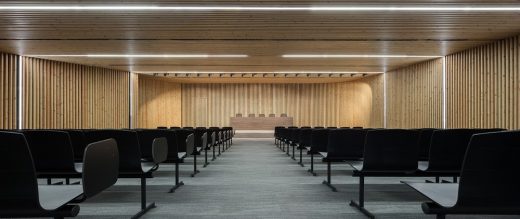 Técnico | Administrativos | CAD|Admnistration
Itziar Ramirez
Arrate López de Maturana
Gorka Arceniega
Marta García
Edurne Jimnénez de Aberasturi
Emma Luna
Josune Moreno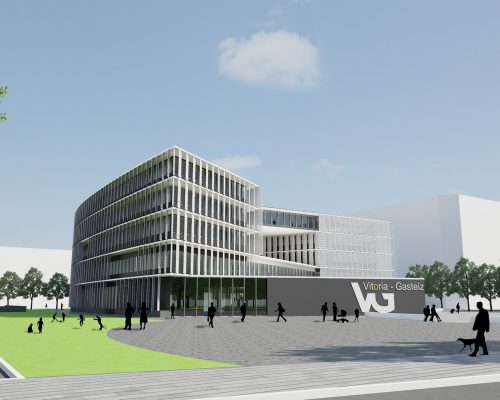 Dirección de Obra | Site Supervision
César Azcárate
Jesús Armendariz
Dirección de Ejecución de Obra
Juan Dávila de Eusebio
Gestión de Obra | Construction Management
Juan Dávila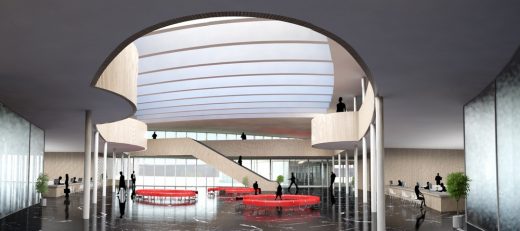 Superficie | Area
18.270 m2
Coste | Cost
39,1 M €
Año | Date
2009-2014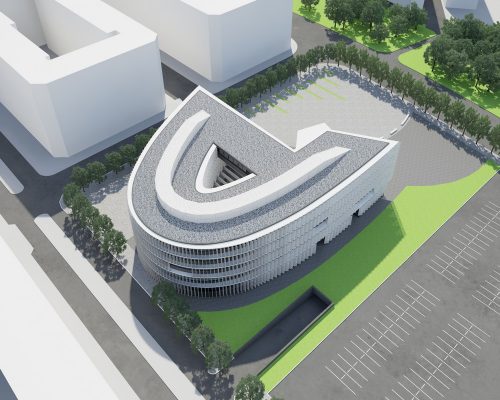 Vitoria-Gasteiz City Council Offices images / information received 200720 from IDOM
Location: Vitoria-Gasteiz, Basque Country, Spain, southwest Europe
Basque Architecture
Contemporary Architecture in Basque Country
Bilbao Architecture Design – chronological list
Floating among trees
Design: Architects A54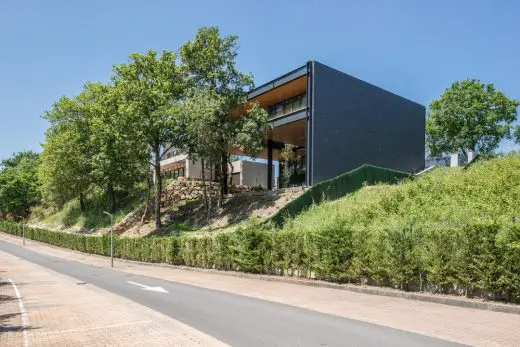 photograph : Nivelarte
Floating among trees
Human Cities Bilbao Design Week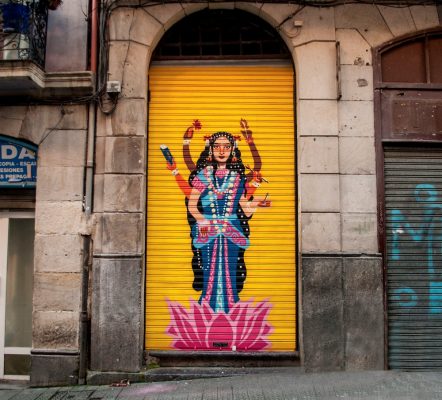 photo courtesy of Human Cities
Human Cities
Reflections at The Guggenheim Museum Bilbao


visualisation from Fundación del Museo Guggenheim Bilbao
Guggenheim Museum Bilbao Reflections
Bilbao Architecture Walking Tours in the Basque Country
Architecture in north east Spain
Guggenheim Museum Bilbao
Architect: Frank Gehry
Guggenheim Museum Bilbao
Euskalduna conference centre
Design: Soriano & Palcios
Euskalduna Palace Bilbao
Software & Biotechnology Plant, Derio
Design: COLL-BARREU ARQUITECTOS
Planta de Software y Biotecnología
Comments / photos for the Vitoria-Gasteiz City Council Offices design by IDOM page welcome