Chao Phraya Sky Park, CPSP Bangkok Landscape Design, Thailand Gardens, Thai Architecturel Photos
Chao Phraya Sky Park in Bangkok
12 Nov 2022
Design: LANDPROCESS
Address: Bangkok, Thailand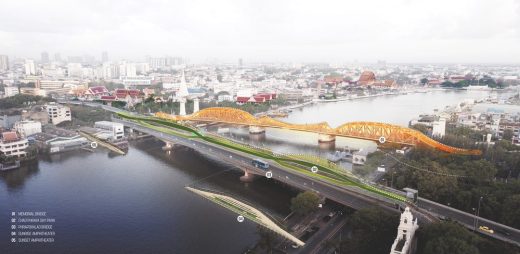 Images: LANDPROCESS / Panoramic Studio
Chao Phraya Sky Park, Thailand
Amidst the pandemic, the Bangkok Metropolitan Administration opened its remarkable public space, the Chao Phraya Sky Park (CPSP). Left abandoned for almost 40 years, the halted infrastructure project has now been given a second life as the newest Bangkok landmark, and the nation's first pedestrian bridge park spanning a river.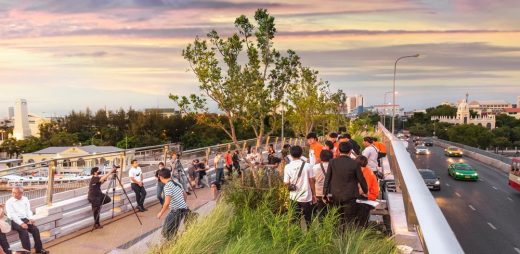 Situated in Bangkok's most significant historical area, the 360-degree view connects the city's historic town and modern skyline with a single glance. From vacant to vibrant, CPSP exhibits possibilities for public green space in a dense urban fabric by redefining neglected infrastructure and connecting the health of citizens with the health of their city. By merging two juxtaposed sides of Bangkok with parks on both ends, CPSP demonstrates the importance of much-need public green space and walkable areas, developed through low carbon-emission construction from adaptive reuse, thus contributing to the physical and mental health of citizens. By utilizing remains, CPSP has shone a light on countless future possibilities for placemaking through increases in urban adaptability and the reuse of abandoned city spaces that should not be left behind.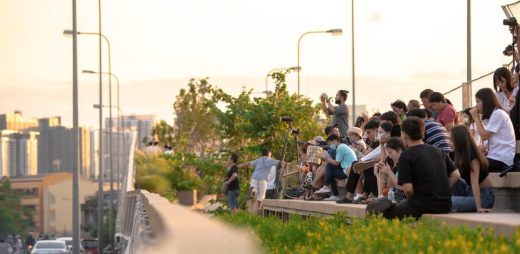 Finishing the unfinished dream
In 1984, Bangkokians anticipated a hopeful milestone: being the first nation to establish a sky train in Southeast Asia. The proposed Lavalin Skytrain would carry commuters from both sides of Bangkok through heritage districts and across the city's main artery, the Chao Phraya River. The railway would share its load with two existing roadways of the Phrapokklao Bridge in a gap of 8.5 meters wide and 280 meters long. Shortly after completion of its structure, political wrangling put the project on hold, and a Government decision eventually confirmed that the sky train would not be coming.
The 40-year failed mega infrastructure stood abandoned as the city's unfinished dream, a symbol of lost and uncompensated opportunity. As Bangkok emerged as a bustling metropolis, the freestanding Lavalin Skytrain infrastructure was left forgotten against the dense city landscape. Due to its incompleteness and inaccessibility, Bangkokians named the abandoned infrastructure "Saphan Duan", or "amputated bridge."
In 2015, the Bangkok250 project, led by the Department of City Planning and Urban Development, Bangkok Metropolitan Administration (BMA), Chula Unisearch, and the Urban Design Development Center, Chulalongkorn University, was established to revitalize central districts of Bangkok. Several public meetings were held in order to involve citizens in the decision-making process. At one meeting, a community leader asked, "Why not put this useless bridge to good use, so our children can walk across the river to school?".
With their voices heard, community members demanded the right to cross the river on foot. Since vacant areas along the riverfront in central Bangkok were occupied, either by informal settlements or luxurious hotels, why not create a new public green space over the river? Why not also complete the incomplete dream of the Lavalin Skytrain to connect people? After being long forgotten, the amputated bridge was finally given a second chance and new life as the Chao Phraya Sky Park (CPSP).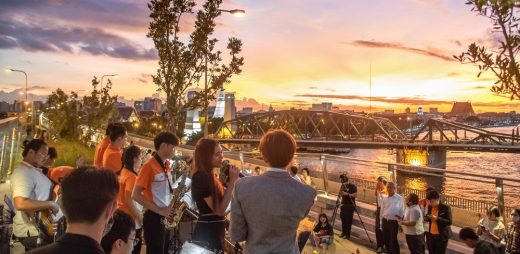 Bridging the past to the present
Left abandoned in the heart of the city's most significant historical area, the amputated structure is next to one of the nation's most important monuments, the Memorial Bridge (Saphan Phut), which was the first vehicle bridge across the Chao Phraya River, and a tribute to King Rama I, the founder of Bangkok.
Inspired by elements of the Memorial Bridge, the team of landscape architects and architects decided that the new structure should not compete with its predecessor, but rather should respect it. Emulating the curves of the Memorial Bridge in a contemporary manner, the CPSP humbly weaves the slopes of its precedent counterpart to adorn the city's skyline in unison.
For almost a century, the Memorial Bridge has been one of the few spots in the city where Bangkokians and tourists—previously standing on a tiny passage next to busy traffic—could take in the panoramic scenery of Bangkok and the Chao Phraya River. The Memorial Bridge was thus included within the frame as part of the bigger picture. From the CPSP, pedestrians can enjoy views with the Memorial Bridge in the foreground, overlooking Bangkok's postcard destinations like the Temple of Dawn (Wat Arun), the Temple of the Reclining Buddha (Wat Pho), and the Wichai Prasit Fort. With a 360-degree panoramic view of Bangkok over the River of the Kings, the Sky Park provides all Bangkokians with a unique viewpoint from which to observe both the city's past and present.
Widening spaces, while lengthening experiences
By merging two existing community parks across the river, CPSP becomes part of the park's connectivity on both ends. Squeezed between two sides of heavy traffic with just 8.5 meters of width, the designers split the linear park into two interweaving pathways in order to maximize space. The two divided, weaving pathways increase space perception, while separated, spatial linear forms offer various speeds and activities such as walking, running, biking, or strolling across the bridge park. Additionally, the CPSP provides a safe and beautiful strolling experience for pedestrians by elevating all park structures above the roadways on each side, which also reduces noise and pollution.
Traversing the shortest section of the river, the bridge's length of 280 meters appears straightforward in the visual distance. However, the designer team aims to create a sense of exploration for pedestrians by hiding visual endpoints on both sides. For that reason, outlook steps on both ends rise as part of intertwining walkways that extend the user experience.
At the Sky Park's midpoint, where the two divided pathways combine, part of the path weaves its way up to form a curved hilltop walkway. Small cascading steps carve out sitting areas for a linear performance stage created for special events.
The Sky Park's design also opens up new and unique vistas for admiring sunrises and sunsets over the river, juxtaposing Bangkok's historic district and modern skyline on either side. In addition, the crisscross design of the varying elevations of pathways ensures linear space visibility, promoting a safe environment where visitors can see and be seen. Just as importantly, inclusivity has been prioritized, with lifts, rails, wheelchair ramps, and other universal design elements embedded throughout the park to enable access to all users.
Design with Limitation
Building an entire park on an abandoned, 40-year-old inaccessible Sky rail infrastructure is no easy feat. As part of their on-site investigation, the architect team needed to estimate all dimensions and to experience then as if they were walking on the amputated structure. Furthermore, with weight limitations, the soil depth and the additional existing structure were critical considerations during the design process.
Between the right of way of 8.5 meters, the design elements and construction process cannot disrupt or obstruct the parallel traffic on either side. With space and time constraints, the designers built all bridge park structures with a modular system of precast GRC blocks, saving both construction time and costs. These GRC blocks were assembled into various units, forming walls of diverse topography, planters, railing, and seating to frame the whole walking and driving experience inside out and outside in.
The wind force is a crucial factor for both the hardscapes and softscapes. The planting design consists of various low-maintenance plants—requiring less soil and having high resistance to wind and sun—with branches and forms that don't widely spread and obstruct both roadways and driving viewpoints. These trees and diverse layers of plants will change color throughout the seasons, providing vibrant, revolving palettes to the city. By bridging not just people, but also wildlife, these native species promote urban biodiversity by providing a microclimate and green corridor for pollinators and insects.
From Vacant to Vibrant
In 2020, Chao Phraya Sky Park was realized during the first pandemic lockdown in Bangkok.
Once an inaccessible and incomplete sky railway, the old ruins are now whole, becoming the first recognized bridge park to cross a river in any capital city. The project symbolizes a call to action that must be further addressed in terms of public health and public green spaces, climate crises, and the urgency of building resilient cities.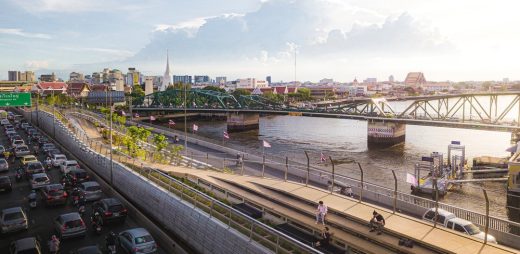 Despite all adversity in making CPSP possible, the project is a big step forward in collaboration with all stakeholders, all professionals at par, urban designers, landscape architects, architects, and engineers. Solving the city's most pressing issues in a low-carbon context, CPSP offers a solution of reducing carbon emissions in the construction process with adaptive reuse. The bridge park also increases green space and walkability, thus enhancing public health and climate resilience.
By completing an unfinished dream, the CPSP is an example of how we can adapt and healthily coexist with one another and our environment. With respect to limited resources, there are emerging possibilities for reinventing our world in order to better adapt to climate change, pandemics, and other uncertainties that lie ahead. By repurposing the useless, and rethinking the conventional, we can create better cities with what we have, including abandoned infrastructure that should not be left behind.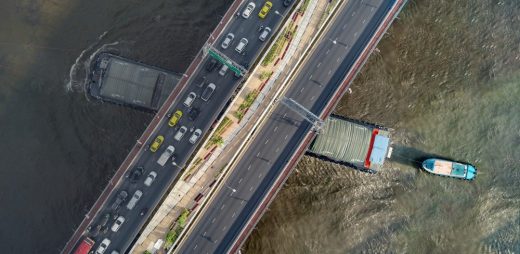 Chao Phraya Sk Park in Bangkok, Thailand – Building Information
Designed by LANDPROCESS – http://www.landprocess.co.th/
Landscape Architect: Kotchakorn Voraakhom
Architect: Chakdao Navacharoen
Completion Date: 10 June 2020
Project Type: Public Park Across The River
Project Area: 3,800 sqm
Project Owner: Bangkok Metropolitan Administration (BMA)
Project Leader: City Planning and Urban Development Department (BMA) Chula Unisearch, Chulalongkorn University
Urban Designer: Urban Design Development Center (UDDC), Chulalongkorn University
Civil Engineer: Pisitsak Serklin, Sukkawich Thepchana
Structural Engineer: Thummanuun Susumphao, Ph.D.
Project Contractor: SGR Enterprise Company Limited
Community Participation: Cultural Tourism Community Kadi Chin- Klong San
Trees: Ma Kok Nam, Ebony, Purple Bauhinia, Flamboyant, Barbados Pride, Blue Olive Berry
Shrub – Ground Cover: Kyasuwa grass, Waterkanon, Cat's Whiskers, Red Amaranth, Will Cockscomb, Horsetails, Gomphrena weed, Crown flower, Foetid cassia, Sessile joy weed, Roundleaf bindweed, Indian sorrel, Wild Betel, Leafbush, Brazilian Tea, American weed, Indian Head Ginger, White Shrimp Plant, Sesbania, Red ginger, Sweet Basil, Holy Basil, Piper beetle, Kariya, sunn hemp, False Daisy, Siam weed, Fountain Grass, Galphimia, Wild tea, Climbing Wedelia, Screw pine
About Kotchakorn Voraakhom
Kotchakorn Voraakhom is a landscape architect from Thailand focused on building productive green public space that tackles climate change in dense urban areas and climate-vulnerable communities. Voraakhom was featured in 2019 TIME 100 Next, a list from TIME Magazine spotlighting 100 rising stars who are shaping the world's future. She is also on TIME's list of 15 women fighting against climate change and was named to the list of BBC 100 Women, and the Green 30 for 2020 by Bloomberg. Kotchakorn Voraakhom was honoured as Winner of the 2020 UN Global Climate Action Awards, Women for Results. Voraakhom is also a Chairwoman of the Climate Change Working Group of the International Federation of Landscape Architects (IFLA World), TED Fellows, Echoing Green Climate Fellow, Atlantic Fellow, and Futurity Fellows from BMW Foundation. She received her master's degree in landscape architecture from Harvard University's Graduate School of Design.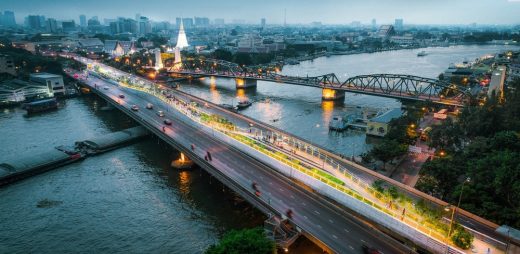 Photography: LANDPROCESS / Panoramic Studio
Chao Phraya Sky Park, Bangkok images / information received 121122 from v2com newswire
Location: Bangkok, Thailand, Southeast Asia
Bangkok Architecture
Bangkok Architecture Tours – Thai capital city walks
Bangkok Architectural Designs
Power Wing, Bang Kapi District, Bangkok, Thailand
Design: Openbox Group and Openbox Architects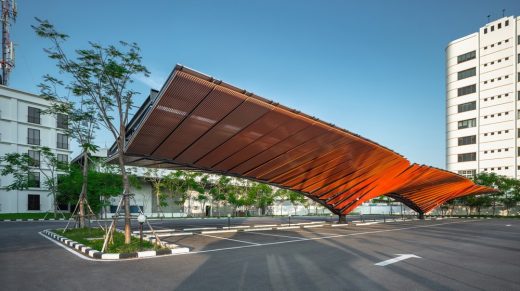 photo : Panoramic Studio
Car Parking Solar Roof Bangkok
Kalm Penthouse Ari Condominium
Design: Paon Architects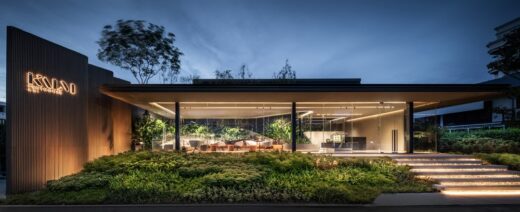 image : DOF Sky|Ground
Kalm Penthouse Ari Show Gallery
The Verandah Restaurant, 48 Oriental Avenue, Khwaeng Bang Rak
Design: DESIGNWILKES, Kuala Lumpur, Malaysia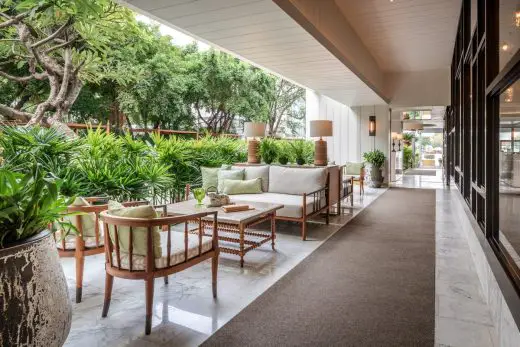 photo courtesy of architects
The Verandah Restaurant, Mandarin Oriental, Bangkok
Headquarters for Vikasa Bangkok
Design: Enter Projects Asia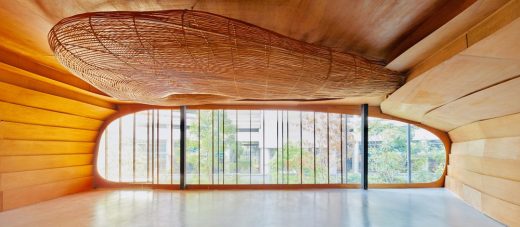 photograph : Ed Sumner
Vikasa Bangkok Headquarters Building
Hachi Serviced Apartment, Ladprao soi3, Chatuchak District
Architects: Octane architect & design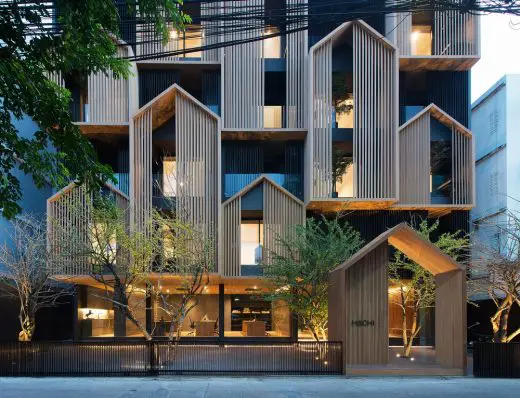 photograph © Rungkit charoenwat
Hachi Serviced Apartment Building
Samitivej Wellness and Life Centre
Architects: dwp | design worldwide partnership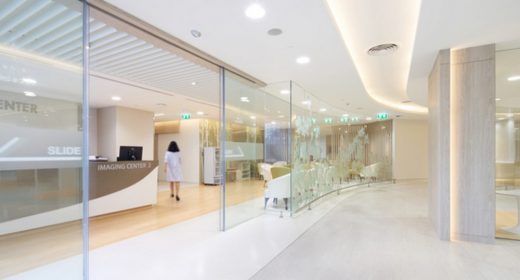 photograph © dwp | design worldwide partnership
Samitivej Wellness and Life Centre Building
Thailand Architecture
Thai Architecture Designs – chronological list
House Between the Wall, Khwaeng Nong Bon, Krung Thep Maha Nakhon, Thailand
Design: Anatomy Architecture + Atelier



photo : VARP Photography
House Between the Wall, Thailand
Central Embassy – retail and hotel complex
Design: Amanda Levete Architects
Central Embassy Bangkok
One Bangkok Development
Architects: SOM
One Bangkok Development
Comments / photos for the Chao Phraya Sky Park, Bangkok designed by LANDPROCESS page welcome