W Awards 2022, Women in Architecture Design Prize, Female Architects and Designers Contest News
W Awards 2022: Women in Architecture
24 February 2022
Thursday 24 February 2022 – Farshid Moussavi and Mona Hatoum named Jane Drew and Ada Louise Huxtable Prize winners 2022 and this year's shortlists for the Moira Gemmill Prize for Emerging Architecture and the MJ Long Prize for Excellence in Practice announced
#WAwards  #womeninarchitecture
W Awards 2022 – Farshid Moussavi and Mona Hatoum: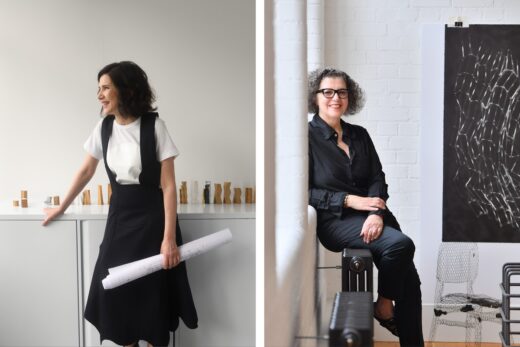 photos : Farshid Moussavi (credit: Anne Purkiss) and Mona Hatoum (credit: The Japan Art Association / The Sankei Shimbun / Mizuho Miyazaki)
Jane Drew Prize for Architecture 2022
British-Iranian architect, educator and writer Farshid Moussavi has been awarded the Jane Drew Prize for Architecture 2022, an award recognising an architectural designer who, through their work and commitment to design excellence, has raised the profile of women in architecture. Moussavi was a co-founder of Foreign Office Architects, famous for the Yokohama International Ferry Terminal which opened in 2002, and founded Farshid Moussavi Architecture in 2011.
Farshid Moussavi said: 'It is a very great honour for me to receive the Jane Drew Prize, which has done so much to draw attention to the achievements of women in the field of architecture. There are relatively few role models for women in architectural practice and I believe that this allows them freedom to be more creative in responding to the urgent challenges facing architects today, whether these challenges are finding new and more generous uses for buildings, as well as new languages in which to engage a larger and more diverse public, or addressing climate change to protect future generations.'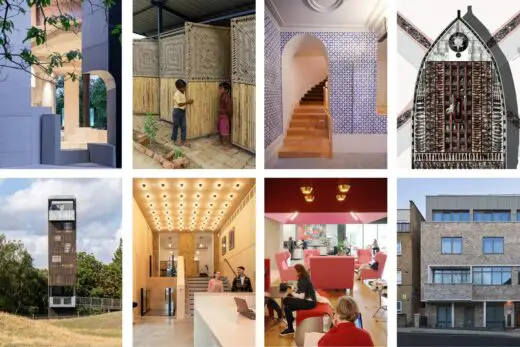 Manon Mollard, editor of The Architectural Review, said: 'The lack of a prescriptive style is Moussavi's strength. Ambivalent about role models but interested in gender and difference as much as in detailing and micropolitics, the Iranian-born British architect is resolutely turned towards the future and she will continue to surprise us.'
Ada Louise Huxtable Prize for Contribution to Architecture 2022
British-Palestinian artist Mona Hatoum is the winner of the Ada Louise Huxtable Prize for Contribution to Architecture 2022, which recognises individuals working in the wider architectural industry who have made a significant contribution to architecture and the built environment.
Manon Mollard, editor of The Architectural Review, said: 'In a world fractured by conflict and exile, the work of Mona Hatoum only gains further relevance and importance. Turning familiar objects into uncanny experiences, she makes visible human fragility and spatial violence'
Moira Gemmill Prize for Emerging Architecture 2022
We are delighted to announce the architects shortlisted for this year's Moira Gemmill Prize for Emerging Architecture. The shortlist features architects based in Portugal, the US, India and South Africa, working locally and internationally on built work, research, exhibitions and in education. This award recognises a bright future for designers under the age of 45 who are leading their own practices.
The Moira Gemmill Prize shortlist comprises:
Ana Baptista, co-founder of Colectivo Mel, based in Portugal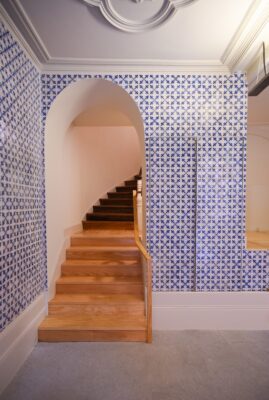 photo : Colectivo Mel
Rania Ghosn, founding partner of Design Earth, based in the US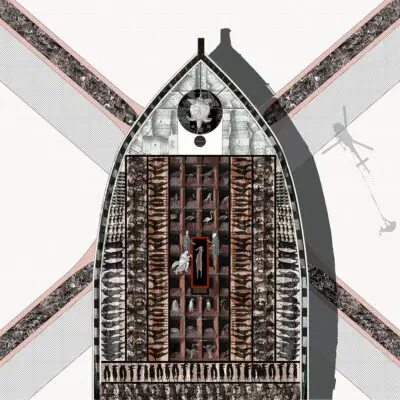 photo : Design Earth
Swati Janu, founder of Social Design Collaborative, based in India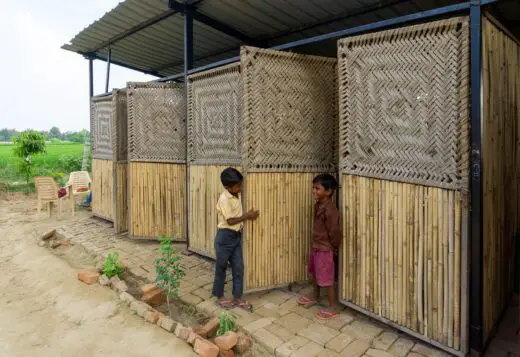 photo : Suryan Dang
Sumayya Vally, principal of Counterspace, based in South Africa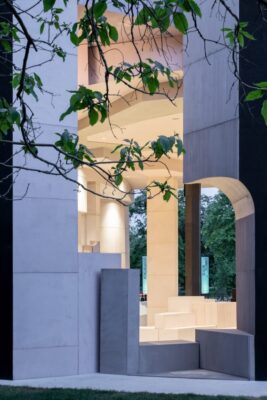 photo : Iwan Baan
Manon Mollard, editor of The Architectural Review said: 'This year's shortlist shows there isn't a single kind of architect, but myriad ways to practise: uncovering and interpreting layers of history, imagining speculative projects to tackle environmental concerns, advocating for the rights of marginalised groups, building installations, making maps and animations, evidencing the presence of toxic mine waste, preserving social ties. Moving away from conventional practice, these architects make space for dialogue and expose new sites of action.'
MJ Long Prize for Excellence in Practice 2022
This prize, named in memory of inspirational architect MJ Long, celebrates architects who are excelling in practice. In recognition of the London home of the awards, the prize considers UK-based architects working for UK-based practices, and is judged on an overall body of work with an emphasis on a recently completed project.
The MJ Long Prize shortlist comprises:
Sophie Mitchell of Nissen Richards Studio, for Sutton Hoo, Suffolk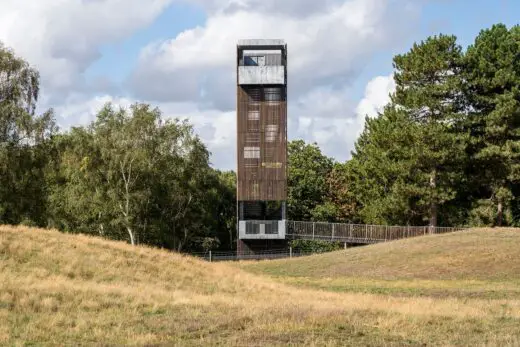 photo © Gareth Gardner
Fiona Monkman of Islington Architects, for Centurion Close, London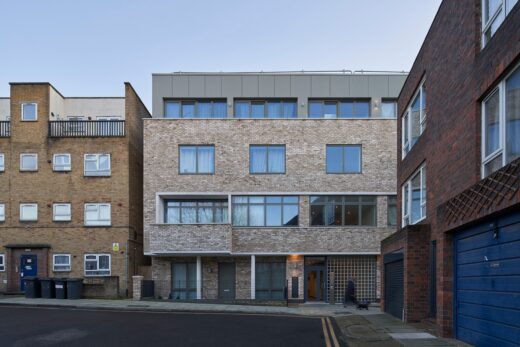 photo © Martina Ferrera
Hannah Stringer of AOC, for the National Archives, London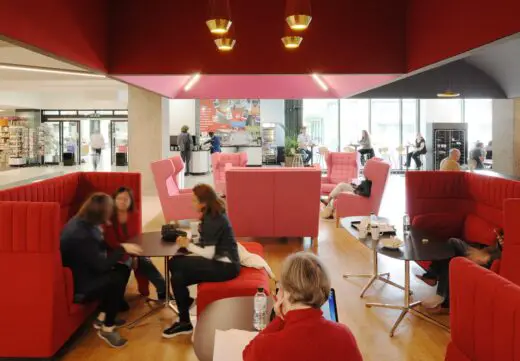 photo © David Grandorge
Anne Wynne of DSDHA, for the National Youth Theatre, London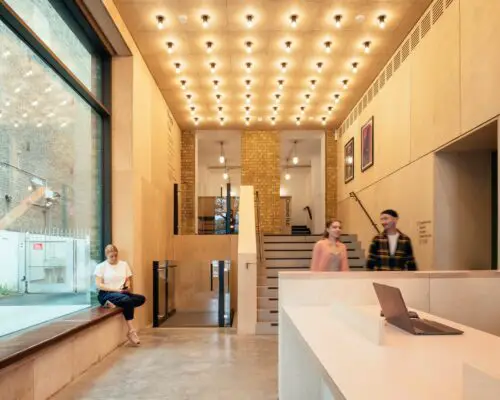 photo © Jim Stephenson
Frances Williams, Technical Editor and Deputy Architecture Editor of the Architects' Journal said: 'The MJ Long Prize for Excellence in Practice is now in its third year. The projects on this year's shortlist include high-quality council housing, the sensitive redevelopment of a brutalist archive, a beautifully judged rework of the visitor experience at an archaeological site and the inventive reorganisation and new public face for a youth theatre. The projects shortlisted are both innovative and inspiring, and truly set a precedent for the future of our industry.'
Judging
The Moira Gemmill and MJ Long Prizes will be judged by a jury including:
Eva Jiřičná, architect
Hanif Kara, co‑founder of AKT II
Rozana Montiel, architect and previous Moira Gemmill Prize winner
Smith Mordak, Director of Sustainability and Physics at Buro Happold
Catherine Slessor, editor and critic
Sal Wilson, sustainability consultant
Ellis Woodman, director of the Architecture Foundation
W Lunch
We are delighted to be joined by 2022 winners Farshid Moussavi and Mona Hatoum at the W Lunch, where the winners of the Moira Gemmill Prize and MJ Long Prize will be announced.
To book tickets and find out more visit w-programme.architectural-review.com
The W Awards
Following on from eight years of Women in Architecture, the W Awards continue to build on the work we have done to date, continuing to raise the profile of women and non-binary people in architecture worldwide, inspiring change as a united voice of this global call for respect, diversity and equality. The awards were started in 2012 to celebrate exemplary work of all kinds: from the design of the world's most significant new buildings to contributions to wider architectural culture, from lifetimes of achievement to the work of women with bright futures ahead.
All shortlisted projects are featured in the AR's March 2022 issue, alongside the winners of the Jane Drew and Ada Louise Huxtable prizes.
Moira Gemmill Prize for Emerging Architecture
Moira Gemmill was director of design at the V&A and latterly director of capital programmes at the Royal Collection Trust, an arts visionary who died suddenly in 2015.
Previous winners include: Ariadna Artigas, Anna Clemente, Eulàlia Daví, Cristina Gamboa, Laura Lluch and Núria Vila, members of Lacol (2021); Francesca Torzo, winner, and Mariam Kamara, highly commended (2020); Xu Tiantian, founder of DnA (2019); Gloria Cabral, partner at Gabinete de Arquitectura (2018); Rozana Montiel (2017); Gabriela Etchegaray, co-founder of Ambrosi Etchegaray (2016); vPPR founders Tatiana von Preussen, Catherine Pease and Jessica Reynolds (2015); sole practitioner Julia King (2014); Spanish architect Olga Felip (2013); and John McAslan + Partners' Hannah Lawson (2012).
MJ Long Prize for Excellence in Practice
MJ Long was an architect, lecturer and writer, born in the US and living in the UK from 1965 until her death in 2018. Projects include the British Library with Colin St John Wilson (1973-98), and the National Maritime Museum Cornwall (2003) and the Jewish Museum in Camden (2010) in partnership with Rolfe Kentish.
Previous winners include: Alice Brownfield of Peter Barber Architects, for Kiln Place in London, and Tracy Meller of Rogers Stirk Harbour + Partners, for Centre Building at the LSE, London.
The Jane Drew Prize for Architecture
Farshid Moussavi: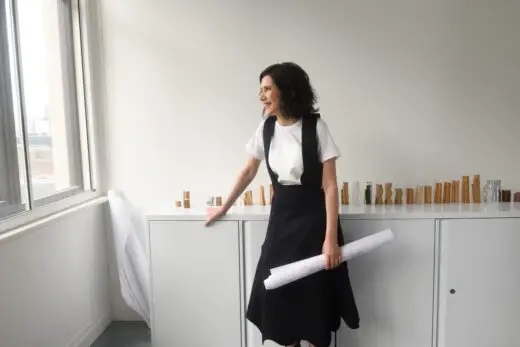 photos : Anne Purkiss
The prize is named after the great Jane Drew, who was a spirited advocate for women in a male-dominated profession. She graduated from the Architectural Association in 1929 into a profession that was unwelcoming to women at best. She started her own practice after the Second World War, and her work played a substantial role in introducing the Modern Movement into the UK.
Previous winners include: Kate Macintosh (2021), Yasmeen Lari (2020), Elizabeth Diller (2019), Amanda Levete (2018), Denise Scott Brown (2017), Odile Decq (2016), Grafton Architects' founders Yvonne Farrell and Shelley McNamara (2015), Zaha Hadid (2014), Kathryn Findlay of Ushida Findlay (2013) and Eva Jiřičná (2012).
The Ada Louise Huxtable Prize
Mona Hatoum: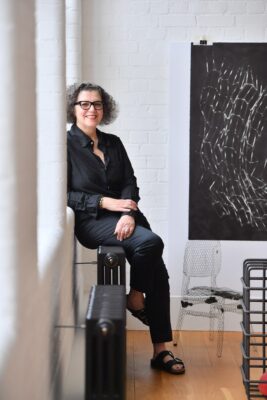 photo : The Japan Art Association / The Sankei Shimbun / Mizuho Miyazaki
The prize is named after architecture critic Ada Louise Huxtable. She made history by being the first full-time architecture critic at a US newspaper when she joined the New York Times, and was later awarded the first Pulitzer Prize for Criticism in 1970. The award is open to critics, politicians, clients and planners, or anyone influencing architectural culture.
Previous winners include: educator and writer Lesley Lokko (2021), academic and writer Beatriz Colomina (2020), photographer Hélène Binet (2019), Dutch artist Madelon Vriesendorp (2018), British sculptor Rachel Whiteread (2017), former director of the Serpentine Galleries Julia Peyton-Jones (2016), architectural patron Jane Priestman (2015).
W Awards 2022 images / infromation received from EMap
Archive on e-architect:
Ada Huxtable Prize – 2016
Jane Drew Prize Winner – Eva Jiricna
Architecture Competitions
Architectural Competitions : links
Architecture Competitions – architectural selection below:
Wilcox Road South Lambeth Competition, London, England, UK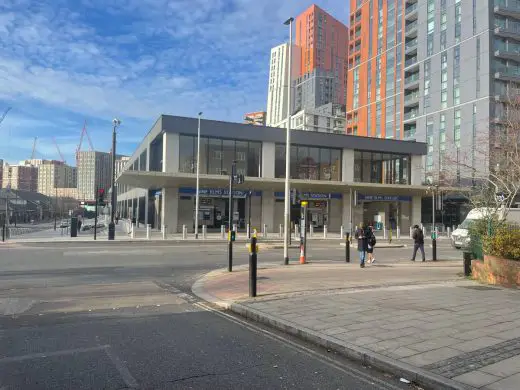 photo courtesy of LFA
Wilcox Road South Lambeth Competition
New London Architecture King's Cross Design Competition, North London, England, UK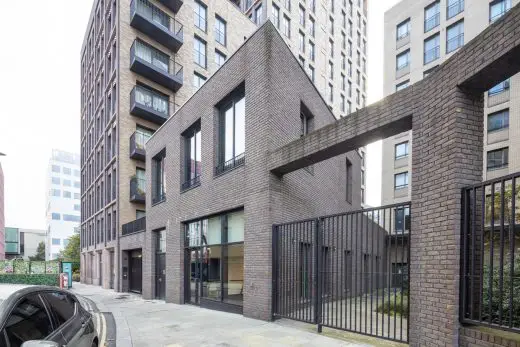 New London Architecture King's Cross Design Competition
Weissenhof in Stuttgart open urban planning ideas competition, Stuttgart, Baden-Württemberg, south west Germany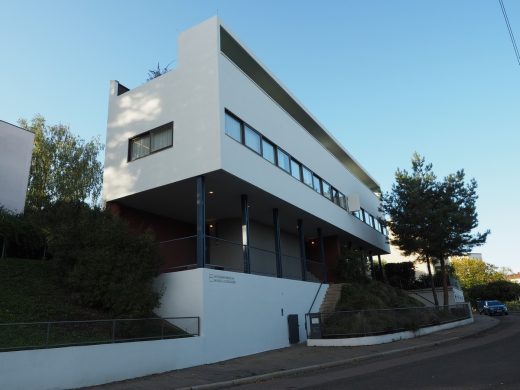 photo courtesy of IBA'27
Weissenhof Stuttgart open ideas competition
Vltava Philharmonic Hall Design Contest, Prague, Czech Republic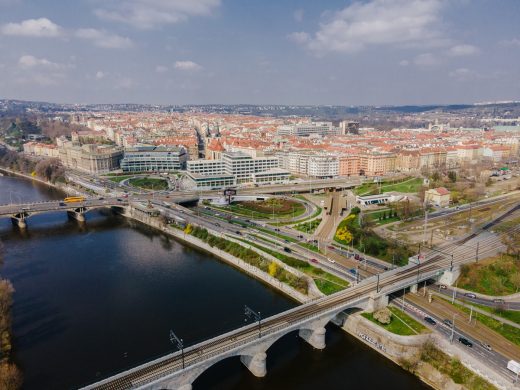 image courtesy of architectural contest organisers
Vltava Philharmonic Hall Prague Competition
Render Challenge 3
Archiol's 2021 Render challenge 3
Architectural Awards
Comments / photos for the W Awards 2022 page welcome