Chris Godfrey New SBID President 2020, UK Building Interior Designers
SBID President News: Chris Godfrey
The Society of British & International Design Appointment
2 Nov 2020
Chris Godfrey is the new SBID President
Global Principle of HBA Residential, Chris Godfrey has been appointed President of SBID
(London, 2 November 2020) – The Society of British & International Interior Design (SBID) has appointed Chris Godfrey, global principal of HBA Residential, as the new acting President of SBID to represent the British interior design body, and promote the professional practice of interior design throughout the UK and around the world.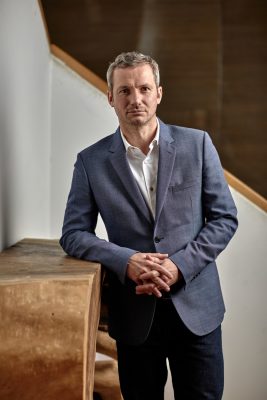 photo courtesy of SBID
Chris Godfrey will take the mantle of SBID Presidency from Tom Marquardt, president and founder of Marquardt+ and former vice president of HOK global interiors, who held the position for 2019 and will continue to support the growth of SBID as immediate past president. After receiving the Master of Design award at the SBID International Design Awards 2019 for significant contributions to the global interior design industry, Chris has the recognition, innovation and expertise to undertake the position as SBID President from 2nd November 2020, for the upcoming 12-month term.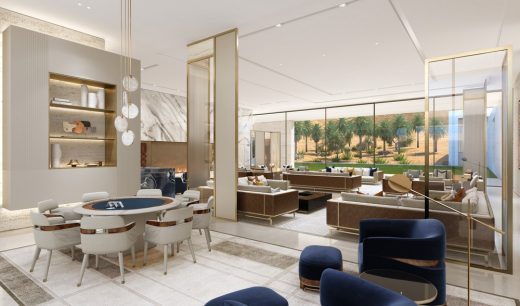 Sharing his aspirations for the new position, Chris Godfrey, Global Principal, HBA Residential, said: 'It is my great honour to be appointed as the President of SBID and to represent the interior design body and its membership on the global stage. I am inspired to take up the role during this particular period of time; where change is a constant, connectivity a challenge; and where proaction and vision are paramount. Throughout my career, and particularly in my role with HBA Residential, I have benefitted from working internationally and, as a result, have developed an open and global outlook."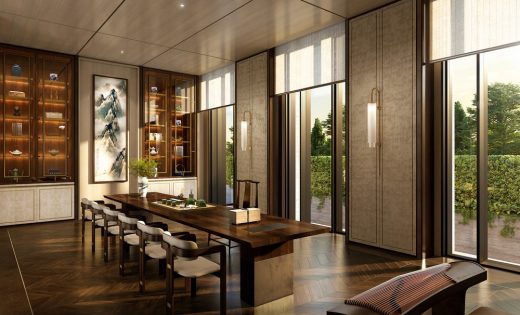 He added: "In this new SBID role, I want to use my experiences and lessons learnt working in both the Far East and the West and leverage off a developed network to help improve connectivity; expand awareness; and promote inclusive, cross-border engagement. With new global dynamics comes lots of new opportunities and growth potential. Through my endeavors, I would also hope to help inspire the next generation of interior designers who, despite the short-term challenges and uncertainty faced, will continue to take the industry further and wider."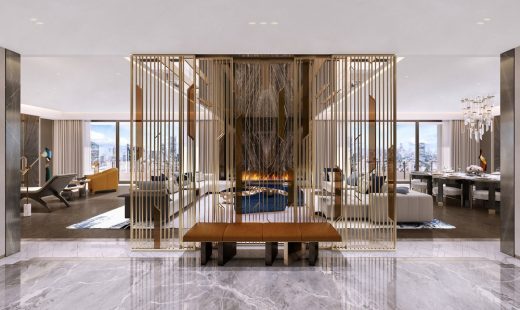 As an award-winning British Architect and designer with over 20 years' experience producing beautifully conceived and exquisitely delivered residences for a global clientele, Chris now applies his holistic design approach as Global Principal of HBA Residential; the boutique and signature division of Hirsch Bedner Associates. Bringing his extensive professional insight and capacity for achieving interior design excellence, Chris will underpin the work SBID does to promote the interior design profession at the highest level of competence, while supporting the interests of qualified interior designers and manufacturers to drive professional standards across the industry.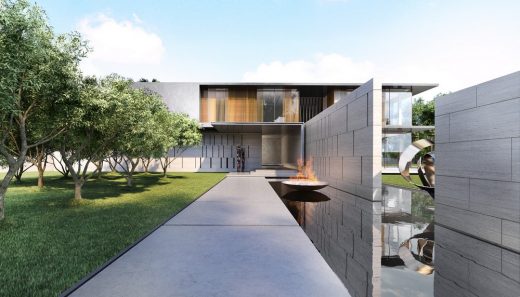 With Chris Godfrey at the helm of SBID Presidency, SBID looks to the year ahead with great optimism as it promises to continue championing the profession of interior design and steering this rapidly evolving industry into long-term growth and financial recovery.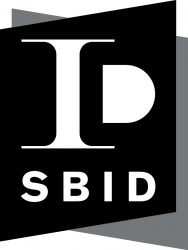 About SBID (Society of British and International Interior Design)
The Society of British and International Interior Design (SBID) is a professional accrediting body and representative for the Interior Design industry across the UK, Europe and around the world. Supporting professional trading standards of Interior Designers, Architects and manufacturers, SBID are committed to guiding and measuring the profession through practice, competence and education; setting standards for the industry at large to develop future growth.
www.sbid.org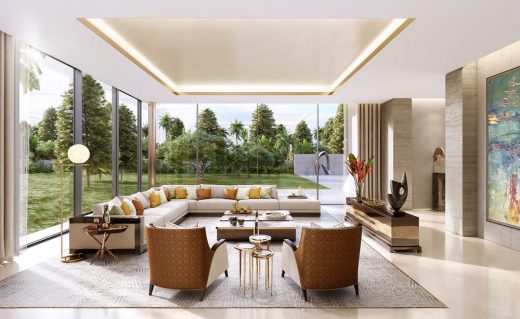 About Chris Godfrey
HBA Residential / UK & Singapore / Global Principal
Chris is an award-winning Royal Institute of British Architects (RIBA) Chartered Architect with over 20 years of experience creating highly considered and finely crafted residences for the most discerning of clients. Chris cultivated his holistic design approach; combining Architecture and Interior Design to create beautifully conceived and exquisitely delivered residences for clients who appreciate the value of design excellence.
Chris, along with HBA, started the Residential division in 2014. Prior to becoming Global Principal of HBA Residential, Chris was inaugural Creative Director at 1508 London, an internationally renowned, high-end residential design studio. Before that, back in 2000, Chris established SCAPE Architects, a highly regarded and internationally published practice. He has also lectured in Interior and Spatial Design at Chelsea College of Art in London and Lasalle College of the Arts in Singapore.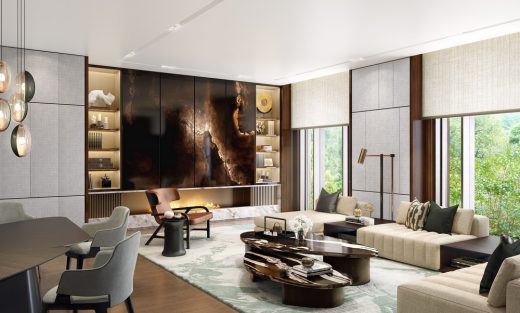 About HBA Residential
HBA Residential is a full-service boutique studio which creates distinctive, sophisticated, and sublime residences. Projects typically include private villas, penthouses, luxury residences, and houses for private individuals worldwide. HBA Residential services include Architecture, Interior Design, and FF&E selection.
www.hbaresidential.com
Location: 10 Molasses Row, London, SW113UX, United Kingdom
Previously on e-architect:
SBID President 2019
SBID appoints Tom Marquardt as new SBID President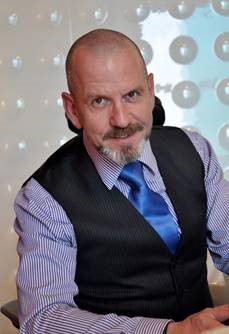 photo courtesy of SBID
SBID President
SBID News
SBID Meet The Buyer Event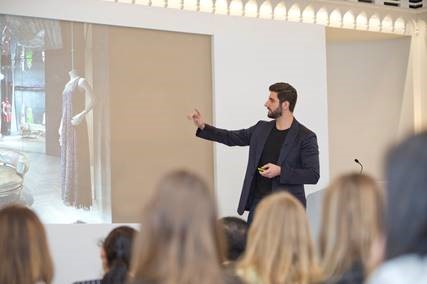 photo courtesy of SBID
SBID Meet The Buyer Event
SBID International Design Award 2019
SBID International Design Award 2018
Winners of 2017 SBID Awards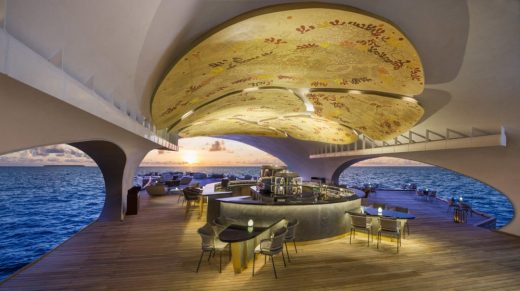 image courtesy of architects
SBID International Design Award 2017 Winner : The Whale Bar in The Maldives
Bussola Restaurant in Dubai
LW Design Win Restaurant Design Award At SBID Awards 2016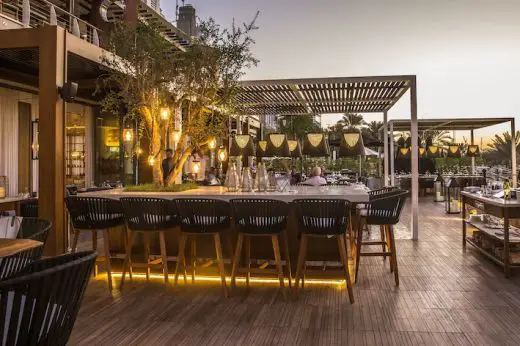 image courtesy of architects
SBID International Design Awards 2016
SBID International Design Award 2017 Winners
Architecture in London
Contemporary Architecture in London
London Architecture Links – chronological list
Hilton on Park Lane London Hotel Building
Dorchester Hotel London, Park Lane
Comments for the 2020 SBID President Chris Godfrey page welcome
Website: www.sbid.org