American Architecture Awards 2018 Results, Architects, Chicago Athenaeum News, US Buildings
American Prize for Design 2018
Most Prominent Architecture Firms in the United States: Building Design Winners – Architectural Prize USA
Jul 5, 2018
2018 American Prize for Design
Norman Foster Wins Prestigious American Prize for Design
The Architect of the World's Most Iconic Works of Contemporary Architecture as the new $5 Billion Apple 'Spaceship' Headquarters, the famed 'Gherkin Building' in London, and the British Museum's Great Court is Honored for His Achievements in the Field of Industrial Design.
The organizers of the world-famous GOOD DESIGN® Awards, The Chicago Athenaeum: Museum of Architecture and Design and The European Centre for Architecture Art Design and Urban Studies, have bestowed this year's American Prize for Design® to the famed British Architect, Sir Norman Foster.
Apple Michigan Avenue, Chicago, Illinois by Foster and Partners: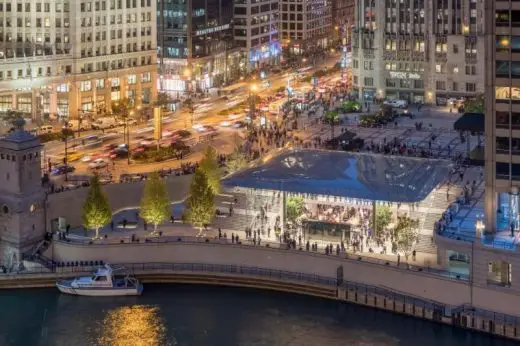 photo courtesy of The Chicago Athenaeum
"We are pleased," states Christian Narkiewicz-Laine, President, The Chicago Athenaeum, "that our institution is the first to recognize the truly important and historic contributions Mr. Foster has made to the field of Industrial Design."
"Over a celebrated, five decade career as head of Foster + Partners, Norman Foster has designed a distinctive variety of sublime, streamlined objects from airplanes and luxury yachts and boats, to chairs, seating, lighting, airline seating, and other furniture, kitchens, bathroom fixtures, windows, door hardware, buses, retail environments, museum installations, pen holders and office equipment, wind turbines, gas stations, and even a children's playground following his unique design sense to expand the human experience with design solutions that are bold, robust, inventive, vigorously functional, and assuredly pragmatic."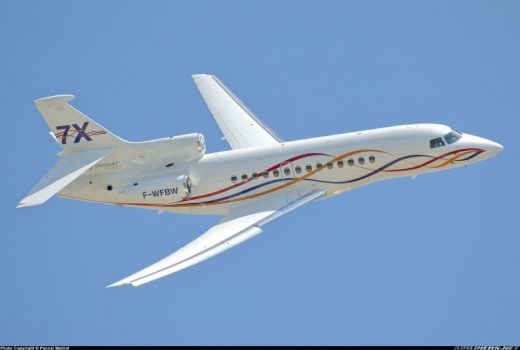 photo courtesy of The Chicago Athenaeum
From his designs for the sleek Dassault Falcon 7X (2010 – pictured above) and his luxurious Panthalassa Sailing Yacht (2009) to his recent design for a geometrically sculptured tableware collection for the Danish firm Stelton A/S (2018), Foster brings to his industrial design objects, not only international acclaim, but an even greater aura for the masterfully and skillfully designed industrial object that he has engineered and shaped, which are timelessly elegant and exceedingly innovative—much the same as his iconic building commissions."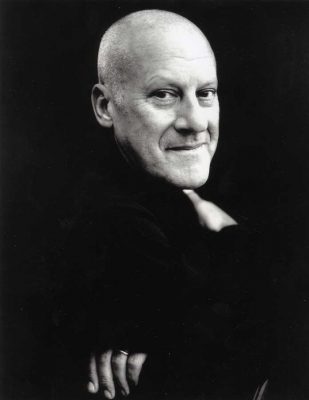 photo © Carolyn Djanogly
"This colossal, stellar architect, continues Narkiewicz-Laine, known for his brilliant achievements in global architecture, has even recently designed a humble playground for children.
Each year, The American Prize for Design is awarded jointly by The Chicago Athenaeum: Museum of Architecture and Design and The European Centre for Architecture Art Design and Urban Studies to designers who have made a commitment to forward the principles of design excellence within the context of our contemporary society and who have elevated design to a more a profound humanist statement about how our modern contemporary society can advance and progress as a result.
The American Prize for Design is the highest and most prestigious design award in the United States.
Last year, the Prize was given to Daimler AG Design Chief, Gorden Wagener, head of the Mercedes-Benz Brand.
"This is an architect who follows the tradition of Le Corbusier, Alvar Aalto, Walter Gropius, Otto Wagner, Gio Ponti, Charles Eames, Eero Saarinen, and Frank Lloyd Wright in translating their unique design philosophies and visionary aspirations to include, not just simply buildings, but designs for the total environment," continues Narkiewicz-Laine
"That tradition began in the late 19th-Century when classical architects designed steam locomotives during the Industrial Revolution. And why not? Architects are the most suitably trained and educated professionals to design everything from chairs to cities."
"The Italian architect Ernesto Rogers famously declared that he wanted to design everything from 'a spoon to a city'," Narkiewicz-Laine adds.
"In some cases, this meant design for specific commissions. In others, objects allowed the realization of ideas on a smaller, more viable scale, or were a part of a multifaceted career that spanned all realms of design, as in the case of Michael Graves and Robert Venturi."
"Products by these icon-makers function as miniature buildings, conveying the architect's ideals in a compact form; or as Charles Eames put it when asked why he made furniture: 'so [I] can design a piece of architecture that you can hold in your hand'."
"Big-brand manufacturers court big-name architects to add their creativity and their acclaim to products," states Narkiewicz-Laine.
Dark Shadow Sailing Yacht design by Norman Foster: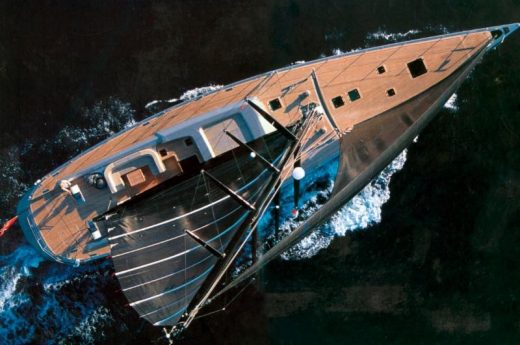 photo courtesy of The Chicago Athenaeum
For several decades, Foster has worked hand in hand with some of the most visionary American, French, Italian, Danish, and German manufacturers: Apple Computer, Dassault Aviation S.A., Steelcase, Ltd., Poltrona Frau SpA., Navi SpA., Hoesch Design GmbH., Fr. Lürssen Werft GmbH & Co.KG., Lumina srl., Walter Knoll AG & Co. KG., Molteni & C SpA., Artemide SpA., Tecno SpA., helit innovative Büroprodukte GmbH., Respol S. A., ENEL Power Pylons, Terna SpA., and Cartier S.A. to name a few.
"Nowadays, it's a popular pursuit for both established and up-and-coming design practices to add industrial designed objects to their portfolios of work. So, while Renzo Piano Building Workshop has done a wind turbine in Italy, Michael Graves has created one-of-a-kind household products for American retailer Target Stores; and Foster + Partners has been behind lights, trays, pens and even airline seating."
Apple Cotai Central by Foster + Partners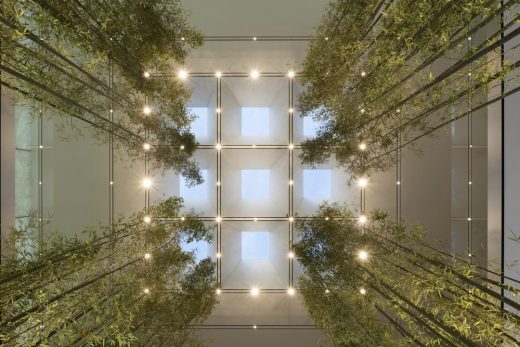 photograph © Nigel Young / Foster + Partners
Some of his most outstanding, distinctive designs include:
• Izanami Motor Yacht (now Ronin Yacht), Fr. Lürssen Werft GmbH & Co.KG., 1995, 2001, 2005
• ENEL Power Pylons, Terna SpA., 2000
• Foster 500/502 Series, Walter Knoll AG & Co. KG., 2002
• Dark Shadow Sailing Yacht, Wally, 2003
• Kitchen Furniture for Dada, Molteni & C SpA., 2004
• Baths for Hoesch Design GmbH., 2005
• Foster 550 Lamp, Louis Poulsen Lighting A/S., 2007
• Transport for London Competition, First Prize, with Marek Reichman, Director of Design for Aston
Martin, 2008
• Dash, LED Task Light, Steelcase, Inc., 2010
• Netjets Dassault Falcon 7X, Dassault Aviation S.A., 2010
• Cathy Pacific First Class Cabin, Cathay Paci c Airways Limited, 2011
• Foster Tableware Collection, Stelton A/S., 2018
• Apple Michigan Avenue Store, Chicago, USA, 2017
"Like his mentor, Buckminster Fuller," Narkiewicz-Laine adds, "Foster has combined invention and sustainability as a hallmark in his industrial designed achievements—giving objects and products a true sense of utility, permanence, and relevance."
"To his credit, Foster has been a proponent of building green long before it was a fashionable title. He was studying environmentally conscious building designs in the mid-1970's for Gomera, in the Canary Islands."
'The Gherkin' Building



photograph © Adrian Welch
Foster writes in his published paper, Architecture and Sustainability, "…Sustainability is not a matter of fashion, but of survival. Sustainable architecture can be simply de ned as doing the most with the least means. The Miesian maxim, less is more."
Born in 1935 in the town of Reddish, England, at the age of 16, Norman Foster left school and went to work at Manchester City Treasurer's Office, before joining National Service in the Royal Air Force. His service in the Royal Air Force was a choice inspired by his passion for aircraft.
In 1956, he entered the Manchester University School of Architecture and City Planning, graduating in 1961.
He won the Henry Fellowship at Yale School of Architecture where he met Richard Rogers who would eventually become his business partner, and where he also got his master's degree. After Yale, he traveled for a year around the United States before returning to the United Kingdom in 1963.
He had always been a model student and showed a remarkable, innate air for architecture. But, most of all, he was inspired by the true modernist's influences of architects Frank Lloyd Wright, Mies van der Rohe, and Le Corbusier.
After his return from America, Norman Foster started a partnership with Richard Rogers and sisters Georgie and Wendy Cheesman, called Team 4. They quickly gained a reputation for High-Tech architecture of the 60s. In 1967, he formed with Wendy Cheesman the office Fosters Associates, which quickly transformed into Fosters and Partners.
A year later, in 1968, he began a long remarkable 12-year partnership with the illustrious American architect Richard Buckminster Fuller, which ended with the death of Fuller in 1983.
They collaborated on several projects that became catalysts in the development of an environmentally sensitive approach to design – including the Samuel Beckett Theatre project in Oxford of 1967-1976.
Stelton's new Norman Foster Collection: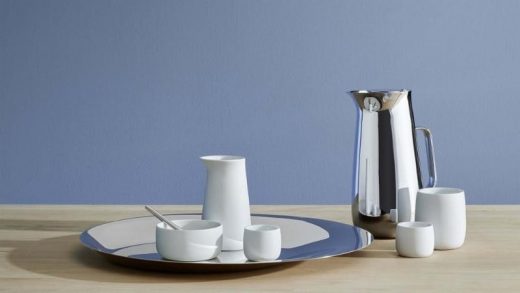 photo courtesy of The Chicago Athenaeum
Foster stated this about his mentor: "For me, Bucky was the very essence of a moral conscience, forever warning about the fragility of the planet and man's responsibility to protect it. His public image was often that of a cold technocrat. But that could not be further from the Bucky I knew; he was poetic, sentimental and had a deeply spiritual dimension. He was one of those rare individuals who could fundamentally influence the way that you come to view the world."
Returning to the UK, 1974 was the turning point in his career with Foster and Partners' breakthrough building in the UK: the Willis Faber & Dumas headquarters in Ipswich. For this office complex, Foster created open plan of ce oors long before open-plan became the norm. In a town not over-endowed with public facilities, the roof gardens, the 25-metre swimming pool and gymnasium enhanced the quality of life for the company's 1,200 employees.
The Sainsbury Centre for Visual Arts, an art gallery and museum on the campus of the University of East Anglia, Norwich, was one of the rst major public buildings to be designed by Foster, completed in 1978.
In the late 20th-Century, Foster gained a renowned reputation for his design superior and iconic of ce buildings. In the 1980s he designed the HSBC Main Building in Hong Kong for HSBC.
In the 1990s, Foster was assigned the brief for a development on the site of the Baltic Exchange in the 1990s. The Exchange was damaged beyond repair by a bomb left by the IRA. Foster + Partners submitted a plan for a 92-story, 385-metre tall skyscraper, the London Millennium Tower, but its height was seen as excessive for London's skyline.
The proposal was scrapped and instead Foster proposed 30 St Mary Axe, popularly referred to as "the gherkin," after its shape. Foster worked with engineers to integrate complex computer systems with the most basic physical laws, such as convection into a uniquely, defined missile-shaped building of impactful composition and overall sense of singular presence.
Other landmark buildings continued with the design of The Reichstag, New German Parliament of 1992-1999. The building is a masterpiece of engineering and contemporary design.
In 2000, Foster also completed The Queen Elizabeth II Great Court, which transformed the British Museum's inner courtyard into the largest covered public square in Europe. It is a two-acre space enclosed by a spectacular glass roof with the world-famous Reading Room at its centre.
In 2004, Foster designed the tallest bridge in the world, the Millau Viaduct in Southern France, with the Millau Mayor Jacques Godfrain stating; "The architect, Norman Foster, gave us a model of art."
Additional office towers include the Torre Bankia (Torres Repsol), Cuatro Torres Business Area in Madrid, Spain (2009), the Hearst Tower in New York City (2006), and The Bow in Calgary, Canada (2013).
Foster worked with Steve Jobs from about 2009 until Jobs' death to design the Apple offices, Apple Campus 2 now called Apple Park, in Cupertino, California.
Apple's board and staff continued to work with Foster as the design was completed and the construction in progress. The circular building was opened to employees in April 2017, six years after Jobs died in 2011.
In 1996, Norman Foster was awarded with The American Prize for Architecture® (Louis H. Sullivan Award) from The Chicago Athenaeum.
Three of Foster's product designs have been awarded with GOOD DESIGN: the Emeco 20-60 Chair (2006) in 2007; the Steelcase Dash LED Task Light (2010) in 2010; and the DOT Lumina Pendant Light (2016) in 2017.
Other of Foster's most notable awards are: The Pritzker Architecture Prize (1999); and the Praemium Imperiale Award for Architecture (2002). He was also awarded the American Institute of Architects Gold Medal for Architecture (1994); the Royal Gold Medal for Architecture (1983); the Gold Medal of the French Academy of Architecture (1991); as well as The Aga Khan Award for Architecture for his design of Petronas University of Technology in Malaysia (2007).
Foster was knighted in the 1990 Birthday Honours and was appointed to the Order of Merit in 1997. In the 1999 Birthday Honours, Foster's elevation to the peerage was announced in June 1999 and was raised to the peerage as Baron Foster of Thames Bank, of Reddish in the County of Greater Manchester in July. On 24 April 2017 Lord Foster was given the Freedom of the City of London.
Flo Table Lamp design by Norman Foster: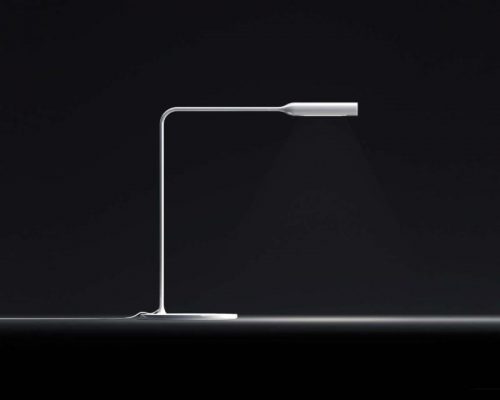 photo courtesy of The Chicago Athenaeum
With a vast and fair amount of awards and accolades received, Norman Foster, is one of the best portfolios of architecture and design in the world. Foster's works, both buildings and product designs, are functional, well- established, and unique in their simple beauty, taking advantage of their brilliant and detailed structures and surfaces as they reach a perfectly and lofty balanced result.
"Norman Foster," states Christian Narkiewicz-Laine, President of The Chicago Athenaeum, "embodies everything that Kaufmann, Eames, and Saarinen formulated in founding GOOD DESIGN in 1950."
"The dream of the modernist architects and designers were to mass-produce a classic design that could then be launched into the everyday world and affordable to the multitudes."
"This is an astute, highly skilled, high intellect designer who has achieved his towering place in the Hall of Fame of modernist architecture and who has also left his indelible ngerprint on the Olympian pages in the history of modern design," continues Narkiewicz-Laine.
Millau Viaduct



photo © Nick Weall
An exhibition of his industrial design products is being organized and presented at Contemporary Space Athens, Athens, Greece and readied for Fall, 2018.
A catalogue, Norman Foster Industrial Design is published by Metropolitan Arts Press Ltd.
American Architecture Awards 2018 images / information from The Chicago Athenaeum, 050718
Foster + Partners Architecture
Foster + Partners Architecture Designs
The Chicago Athenaeum | 601 S Prospect St., Galena, IL 61036 USA
Phone +1 815 777-4444 | [email protected] | www.chi-athenaeum.org
Location: Chicago, Illinois, USA
American Architecture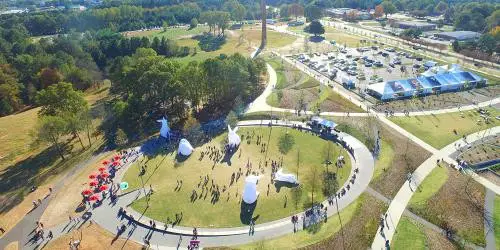 photograph : Art Howard, courtesy of the North Carolina Museum of Art and Civitas, Inc.
Ann and Jim Goodnight Museum Park, North Carolina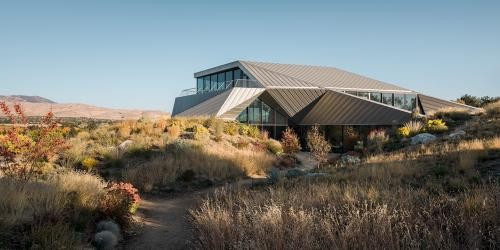 photograph : Joe Fletcher
Reno House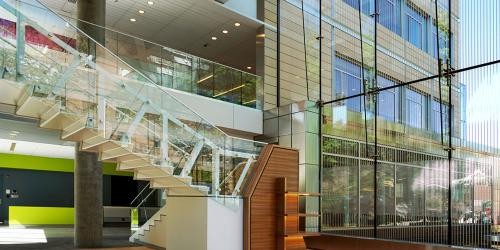 photo : Marpillero Pollack Architects
Elmhurst Community Library Building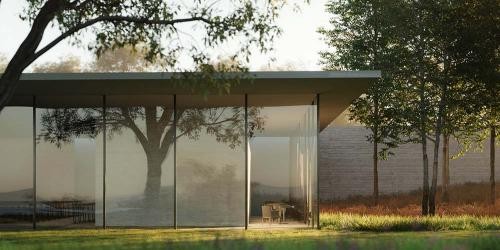 photo courtesy of The Chicago Athenaeum
Aurora Event Center Building New York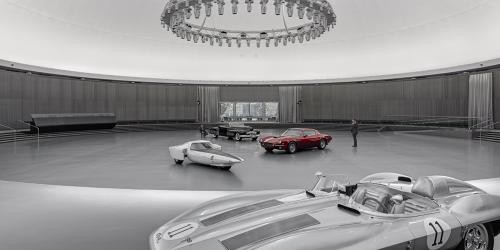 photo courtesy of The Chicago Athenaeum
General Motors Design Auditorium Michigan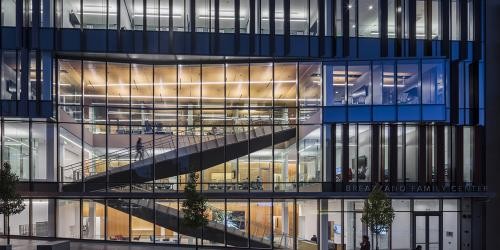 photo courtesy of The Chicago Athenaeum
Center for Business Education Cornell University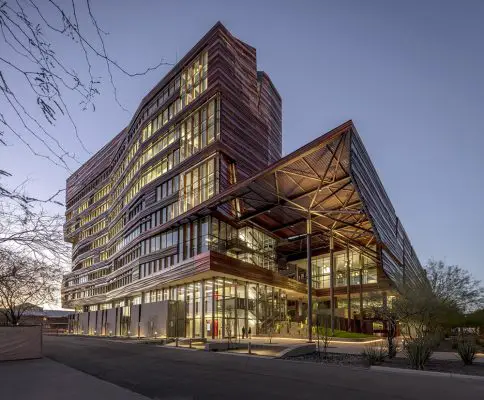 photo courtesy of The Chicago Athenaeum
Biomedical Sciences Partnership Building at the University of Arizona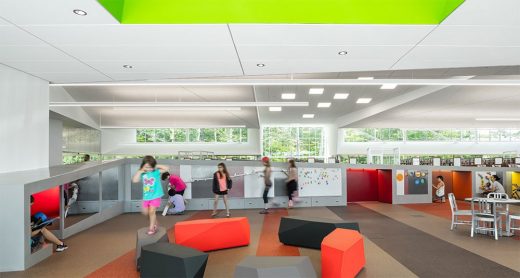 photographers : Brandon Stengel, Farm Kid Studios
South Central Regional Library in Louisville
American Architecture Awards
The American Prize for Architecture 2017 Winners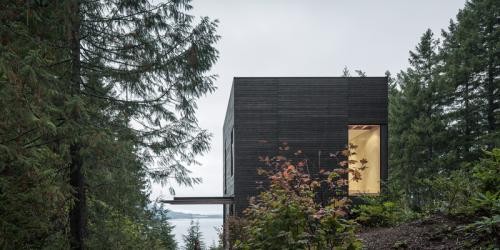 photograph © Andrew Pogue
American Architecture Awards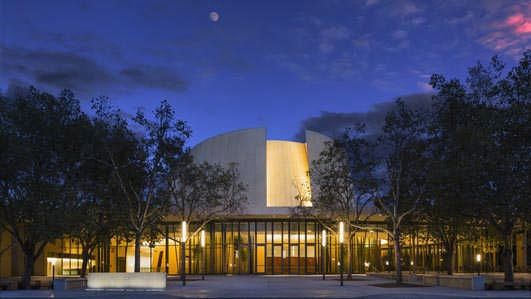 photograph © Jeff Goldberg
American Architecture Awards Winners



image © Skidmore, Owings & Merrill LLP
American Institute of Architects Gold Medal
Website: Chicago Athenaeum: Museum of Architecture and Design + The European Centre for Architecture Art Design and Urban Studies
Comments / photos for the American Architecture Awards 2018 page welcome