2021 Brick Awards, Architecture Prize News, Buildings, Architects, Entry, Submission
Brick in Architecture Awards 2021
August 17, 2021
BIA Opens Entries for 2021 Brick in Architecture Awards
Entries due by Nov. 1
Reston, Va., August 16, 2021 — The Brick Industry Association (BIA) has opened entries for the international 2021 Brick in Architecture Awards, the premier architectural design competition featuring fired-clay brick.
St. Vincent Mixed-Use Building – Austin, Texas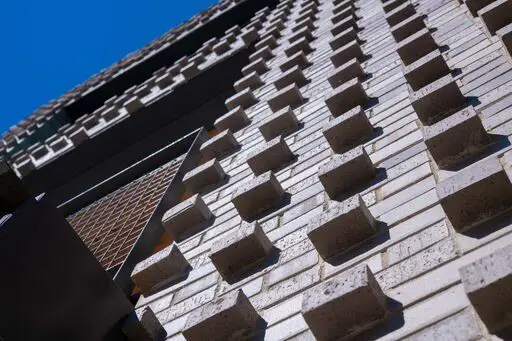 photo : Louis Curtis
Entries are due by Nov. 1, with 50% fewer required materials for faster submission. All submissions must use clay brick as the project's primary building material. Entrants must be either an architect or designer employed by an architectural, design-build or landscaping design firm.
"The BIA Awards celebrate brick architectural design, a historic and timeless material with infinite possibilities," said Gavri Slasky, AIA, LEED AP, associate, Stephen B. Jacobs Group P.C., New York, New York.
Per the competition rules, eligible projects include any work of architecture completed since January 1, 2016 in which new clay brick products comprise the predominant exterior building or paving material (over 50 percent) including: face or hollow brick, building brick, thin brick, paving brick, glazed brick, structural glazed facing tile, new clay brick products in special shapes and/or a combination of these.
Bernard Zell Anshe Emet Day School Expansion – Chicago, Illinois: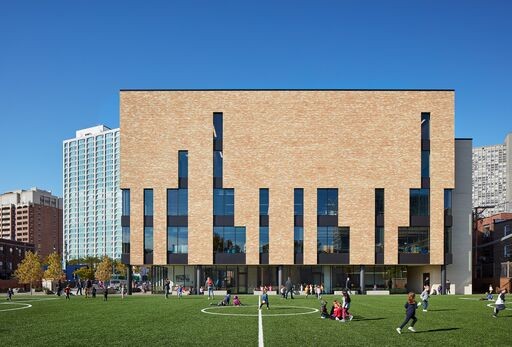 photographer : Steve Hall, Hall + Merrick Photographers
"The BIA Awards are an excellent opportunity to showcase the craftsmanship of our masons in realizing our designs in brick," said Carey Jackson Yance, LEED AP, RA, principal, CANNOdesign, Philadelphia, Pennsylvania.
Debuting last year, an overall Craftsmanship Award will honor exceptionally artful installation by an individual mason or a team of masons.
"The versatility, timeless artisanship, and high-performance quality of brick blend to provide a rich and honest medium of expression that is an integral part of our practice, evident in our two Best in Class awards, the Taft Freshman Academy of 2020 and the Back of the Yards High School of 2014," said Luis Collado and Jose Luis de la Fuente, principals, STL Architects, Chicago, Illinois.
MLK Plaza – Bronx, New York: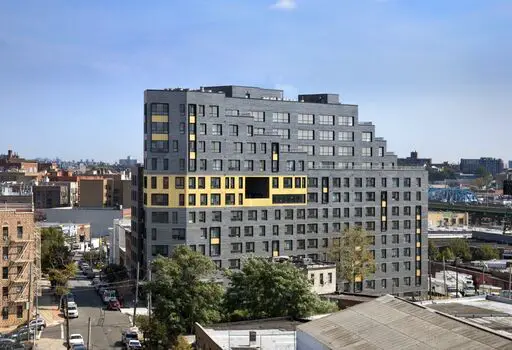 photo : David Sundberg/Esto
Entries must be submitted online in one or more of these categories:
1. Commercial
2. Education – K-12
3. Education – Colleges & Universities (Higher Education) *
4. Residential – Single Family
5. Residential – Multi-Family
6. Paving & Landscape Projects
7. Historic Renovation**
8. International (If project is located outside of the U.S., Canada or a U.S. Territory, it must be entered in this category)
* Includes residence halls & academic/administrative buildings **This does not need to meet the 50% or more new brick requirement but must have 50% or more brick renovated on the project.
United States Land Port of Entry, New Mexico, USA
Design: Richter Architects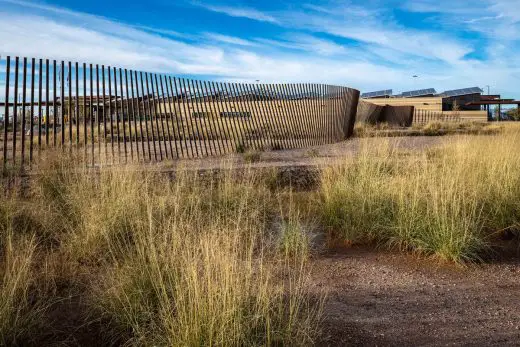 photo courtesy of BIA
United States Land Port of Entry, New Mexico
Curtin University Midland Campus, Perth, Western Australia
Design: Silver Thomas Hanley Architecture / Lyons Architecture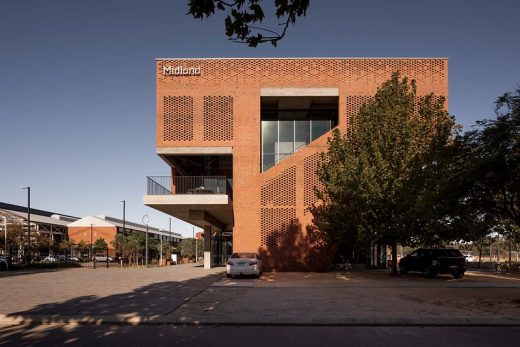 photo : Dion Robeson
Curtin University Midland Campus
"It celebrates a beautiful craft," said David Richter, FAIA, principal, Richter Architects, Corpus Christi, Texas.
"Sourcing the brick for our award-winning Inglewood Residence was an immense undertaking, but one of the highlights of this projects," said Mark Odom, Founding Principal, Mark Odom Studio, Austin, Texas. "We were honored to be awarded for these efforts."
BIA and Zonda will co-brand an email featuring the winning projects to more than 40,000 architects and designers. All submitted projects will be posted to BIA's online Photo Gallery.
Judged by peers, the 2021 winners will be announced in January.
Questions: Tricia Mauer: tmauer@bia.org.
###
Founded in 1934, BIA is the nationally recognized authority on clay brick construction representing the nation's distributors and manufacturers of clay brick and suppliers of related products. http://www.gobrick.com /  703-620-0010.
Brick in Architecture Awards 2021 information received from BIA
Previously on e-architect:
2020 Brick in Architecture Awards
BIA 2020 Brick in Architecture Awards
St. Vincent Mixed-Use Building, Austin, Texas, USA: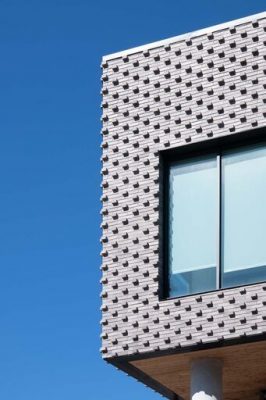 photograph : Louis Curtis
2020 Brick in Architecture Awards
Brick Awards
2021 Brick Awards Winners News
Brick Awards 2021
2019 Brick Awards Shortlist News
The Interlock, London by Bureau de Change Architects: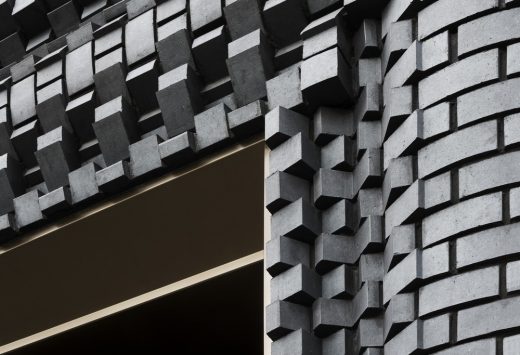 photograph courtesy of Brick Awards / architects
Cambridge Central Mosque by Marks Barfield Architects: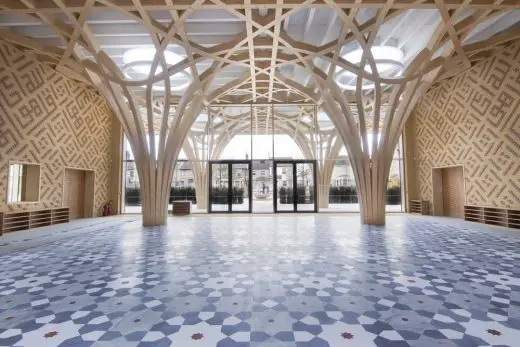 photo courtesy of Brick Awards / architects
The Old Printworks, Edinburgh, by jmarchitects: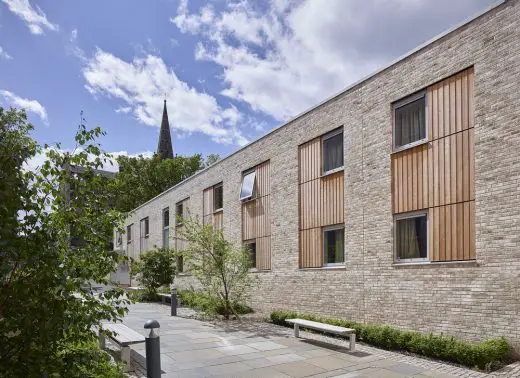 photo courtesy of Brick Awards / architects
Ten Oaks Zero-Carbon house in the Chilterns: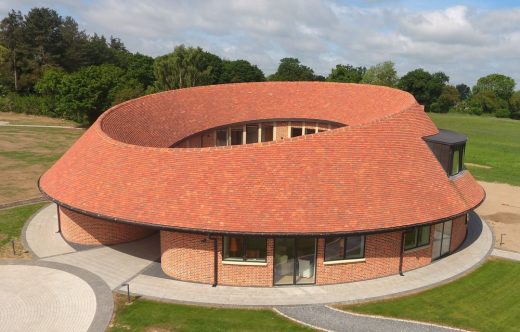 photo courtesy of Brick Awards / architects
The Old Bakery in Deptford, by Lipton Plant Architects: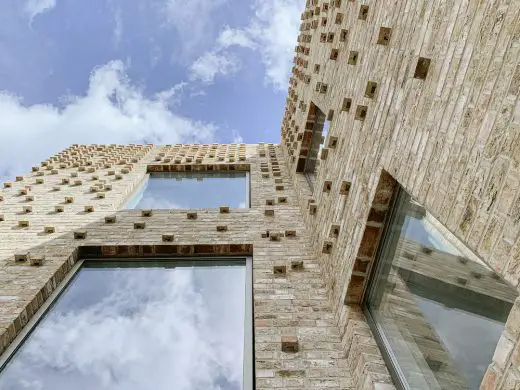 photo courtesy of Brick Awards / architects
Architecture
Comments / photos for the 2021 Brick in Architecture Awards page welcome