Colony Square Midtown Atlanta Development, North American Properties Georgia Buildings, USA Architecture News
Colony Square Development, Midtown Atlanta
December 17, 2021
Design: Beyer Blinder Belle Architects and Planners
Location: Atlanta, Georgia, USA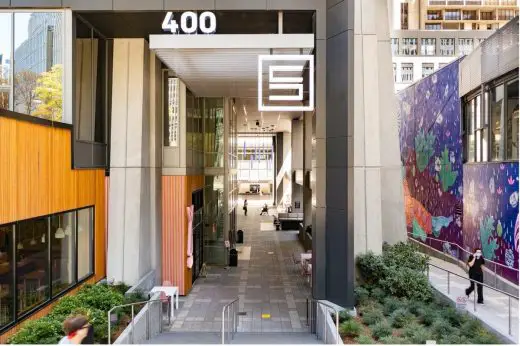 Images by Iran Watson
Colony Square Midtown Atlanta Mixed-Use Development
Beyer Blinder Belle Reintroduces Colony Square, A Six-Acre Development Revitalizing Midtown Atlanta
Renowned for its work reviving America's urban cores, Beyer Blinder Belle reinvents a mid-century mixed-use complex with an enclosed mall into an open-air destination.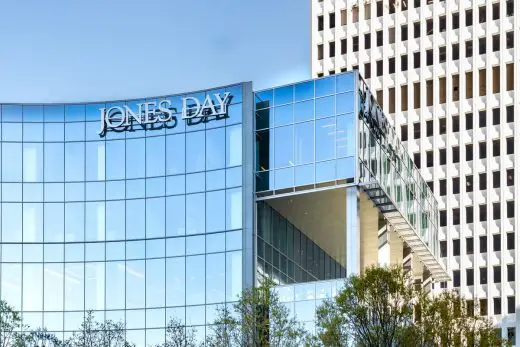 December 16, 2021 (New York, NY) — Beyer Blinder Belle Architects and Planners (BBB) and real estate developer North American Properties (NAP) announce the completion of Colony Square, a renewal of a 50-year-old mixed-use development located in the heart of one of the Southeast's urban cores. Known for its track record of creating experiential mixed-use destinations, NAP led the $400 million redevelopment of Colony Square, with BBB leading the architecture, design, and planning in collaboration with Atlanta-based architect Lord Aeck Sargent.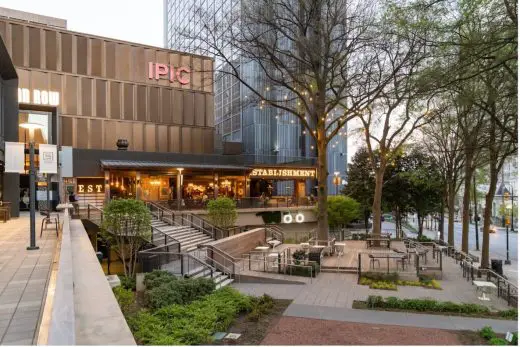 Largely complete by 1972, Colony Square offered an unconventional vision for co-located residential, commercial, and recreational uses never before seen in the Southeast. The original project was visionary both architecturally and culturally, but immediate commercial success eluded the complex.
The transformation of Colony Square pulls retail and dining closer to the street with new contemporary additions while inviting the public into the previously insular site. This new site is poised to become "Midtown's Living Room," a cultural and entertainment destination within a burgeoning commercial, residential, and arts district. Bold new apertures, a smoother grade throughout, and improved access to nature help to foster the comingling of pedestrians, shoppers, workers, and residents, honoring the original project's forward-thinking legacy.
Colony Square's new pathways are punctuated by several new outdoor areas, including The Plaza. Located at the heart of the site, the 10,000-square-foot green space provides a vibrant open-air hub—the inverse of its enclosed retail predecessor. Initial design concepts were inspired by globally recognized public squares such as the Plaza De Santa Ana in Madrid, Spain.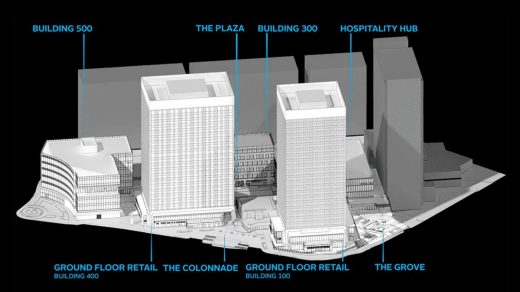 The expansive Plaza can accommodate up to 300 people with coronavirus safety precautions in place, and eventually up to 1,000 people when social distancing is not required. Colony Square's former shopping mall impeded movement through the site, offered low retail visibility, and contributed to a separation of uses and users. Demolition of the underperforming concourse unlocked the potential for engaging new public space as well as a new 58,000-square-foot office building (Building 300) and improved, pedestrian-focused retail spaces.
"By bringing the inside out and creating a variety of outdoor public and pedestrian spaces, the reimagined Plaza welcomes people directly into the heart of Colony Square and reengages the property not only with the streetscape but with the urban vitality that is Midtown Atlanta," said Maxwell Pau, partner at Beyer Blinder Belle.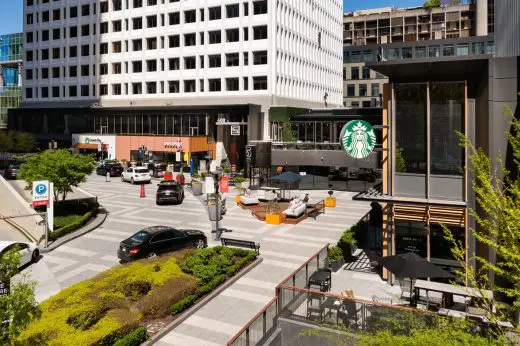 In multiple places across Colony Square, retail footprints have been thoughtfully expanded, improving the site's connection to the increasingly pedestrian-friendly streets of Midtown Atlanta. New canopies pull restaurants and shops out from the bases of the historic towers (Building 100 and Building 400) and, along Colony Square's western side (Peachtree Street) and southern side (14th Street), fully redesigned site entrances invite the public into the previously insular property.
In addition to increasing tenant footprints, the reimagination of Colony Square doubled the site's usable public space, without any adjustment to property lines. This is well-illustrated by the Grove, a 10,000-square-foot park that activates a previously overlooked pedestrian link between Colony Square and 14th Street. The Grove softens a previously hard edge, which increases retail access on Colony Square's southern side, improves overall site permeability, and significantly enhances the appeal of an existing public space. The Grove also offers direct access to a new hospitality-focused structure, which houses a luxury dine-in movie theater and Politan Row at Colony Square, a 20,000-square-foot food hall. The building's regular and rhythmic cladding echoes Colony Square's original architecture.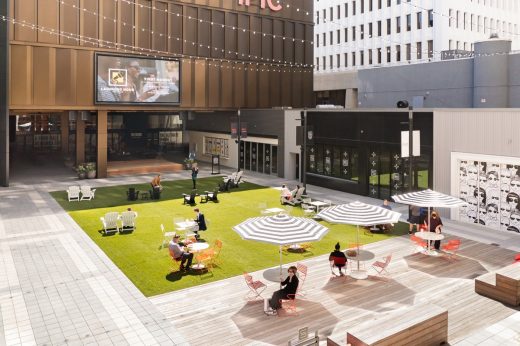 At the northern corner of the site, a new 135,000-square-foot office building (Building 500) features a primarily glass exterior, offering an intentionally lighter effect than that of Colony Square's historic concrete. The geometry of both new office buildings (Building 500 and Building 300) is inspired by the strong vertical lines and gridded window modules of the historic structures. Building 500 may only stand six stories tall, in contrast to its 22-story neighbor, but it conveys the same tangible sense of verticality.
BBB began working on the project in 2017 and completed it in several phases which included demolishing the former mall, the addition of two new office buildings, a food hall and cinema, the expansion of existing retail opportunities, and the creation of new pedestrian connections. A central goal in all aspects of BBB's design was to soften the hard edges and seemingly impenetrable buildings that made circulation through the complex difficult. The firm's approach was to dissolve the barriers between Colony Square and the adjacent community by creating visual connections — from the outside in and inside out — that reinforce connectivity and promote an engaging pedestrian experience.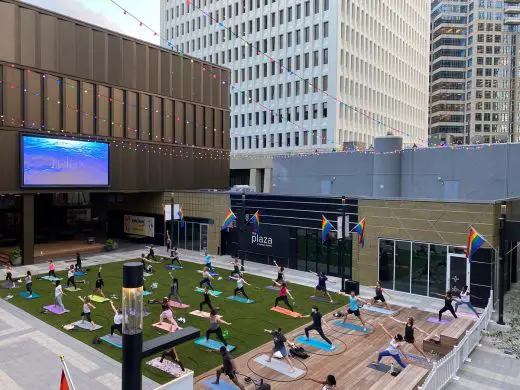 Through a blend of urban design innovations and architectural interventions, the project has increased occupant density while simultaneously expanding open space and—most importantly—re-established a great urban sense of place.
You are invited to visit the project microsite for additional information, including specific examples of BBB's urban design innovations and architectural interventions at Colony Square.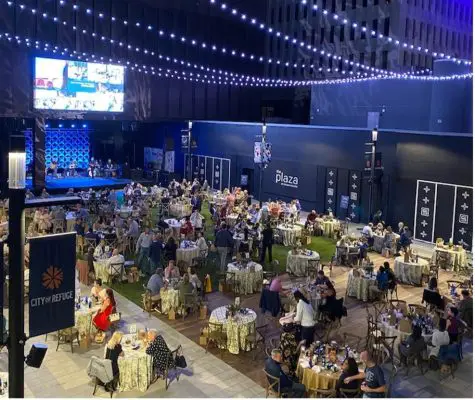 Colony Square
At the corner of Peachtree and 14th Streets, Colony Square is not only the heart of Midtown, it's the heart of Atlanta – an original icon at the very center of the ever-rising capital of the modern South. Today, Colony Square is becoming an icon of another kind, bringing the Art of Modern Life to Midtown.
Featuring 940,000 square feet of Class A office, 160,000 square feet of best-in-class retail, a 466-room hotel and 262 luxury residences, the reimagined Colony Square will be known as a foodie haven; shopping and entertainment destination; sophisticated business hub; and an amenity-rich, arts-infused place to gather with community and soak up Midtown's vibe. Open, walkable and transit friendly, the reimagined Colony Square, like all great city squares, will be seamlessly connected to the vibrant energy of the streets around it.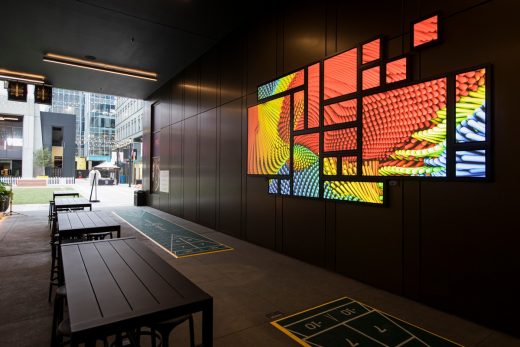 Beyer Blinder Belle
Founded in 1968, Beyer Blinder Belle Architects and Planners is an award-winning architecture, planning, and interiors practice of 170 professionals in New York City, Washington, D.C., and Boston. The firm's multi-faceted portfolio encompasses preservation, urban design, and new construction projects that span a wide spectrum of building typologies and sectors, including cultural, civic, educational, residential, and commercial.
For more than five decades, BBB's work has focused on the revitalization of nationally-celebrated buildings and urban sites, including Grand Central Terminal, Ellis Island Museum of Immigration, Empire State Building, Rockefeller Center, Lincoln Center, the World Trade Center Retail Redevelopment, and The Battery, Atlanta. BBB approaches all projects with a deep understanding of their character-defining features and contexts, and brings creativity, place-making, and authenticity to the design of buildings and dynamic public spaces that meet the needs of current and future generations.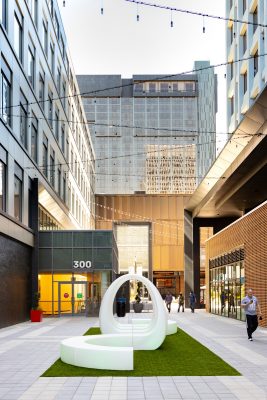 Lord Aeck Sargent
Lord Aeck Sargent, a Katerra company, is an award-winning architecture, planning, landscape architecture and interior design firm serving clients in the mixed-use/commercial, urban design/planning college and university, K-12 education, and multi-family housing markets with specialization in science and technology, arts and culture, multifamily housing and historic preservation.
The firm's experts in these practice areas have deep regional and national experience and collaborate across firm offices located in Atlanta, Georgia; Ann Arbor, Michigan; Austin, Texas; Chapel Hill, North Carolina; Lexington, Kentucky; and Washington, D.C. Lord Aeck Sargent has been named one of Atlanta Business Chronicle's Top 25 Architectural Firms 15 times, received American Institute of Architects' National Honor Award and has been in Engineering News-Record Magazine's Top 500 Design Firms list 10 times.
Photos: Iran Watson
Colony Square Midtown Atlanta Development, Georgia images / information received 161221 from Beyer Blinder Belle Architects and Planners
Location: Grant Park neighborhood, Atlanta, GA, United States
New Architecture in Atlanta, Georgia
Contemporary Architecture in Atlanta – architectural selection below:
Zuckerman Museum of Art in Atlanta
Design: Stanley Beaman & Sears, Architects



image from architect
Zuckerman Museum of Art in Atlanta
Centre for Civil and Human Rights in Atlanta
Design: David Rockwell Architect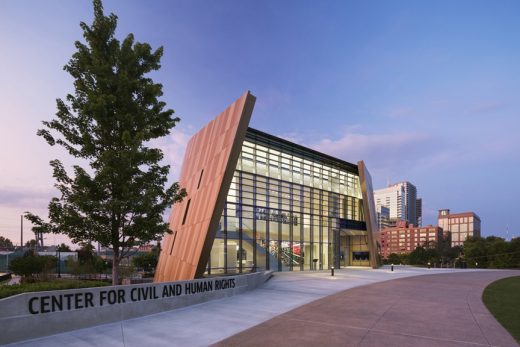 image from architect
Centre for Civil and Human Rights in Atlanta
Haus Gables
Architects: Jennifer Bonner / MALL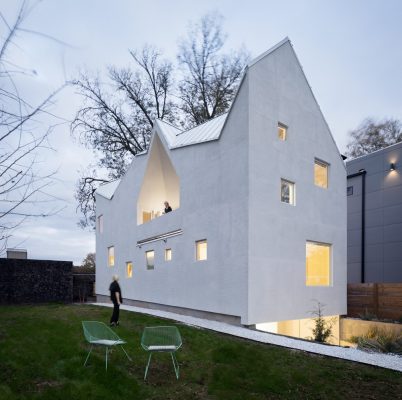 photo © NAARO
Haus Gables in Atlanta
Slice House
Design: Studio ST Architects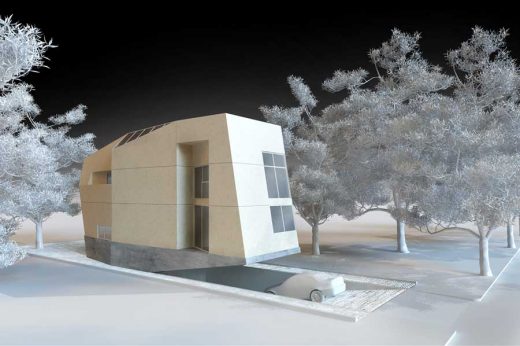 picture from architect
Contemporary Atlanta house
Star Metals Residences, Atlanta
Comments / photos for the Colony Square Midtown Atlanta Development residence design by Beyer Blinder Belle Architects and Planners page welcome