How to write a great real estate agent resume, Building design tips, Online property realtor CV advice
Write a Great Real Estate Agent Resume
11 Dec 2021
In a field as competitive as real estate, the professionals involved have to stay ahead of the curve in order to actually be able to stand out. For any real estate agent, a resume is an important tool in their arsenal to appear more appealing to their prospective clients.
This is because even though the agents work for themselves, they still have to look impressive to their clients. A resume plays an important part in impressing the clients as it showcases all the qualifications and achievements in an easy-to-understand manner. However, not everyone knows how to write a proper resume, and knowing how to write one can make a significant difference in getting you an interview.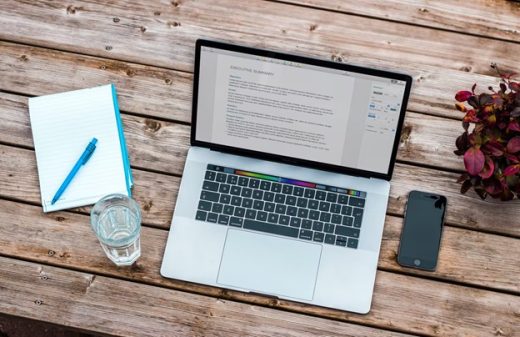 In this article, we're going to take a look at some of the most important tips for writing a great resume that every agent should know about. Not only will these tips make getting an interview easier, but they'll also help you in multiple other aspects. So without further ado, let's get into it and learn how you can create an impressive resume.
1. Start Strong
A strong headline can make all the difference between you getting noticed or rejected. If your title is something that catches the attention of the reader then your chances of getting noticed over the other applicants improve drastically. This is why you should start with a strong and effective title that highlights your strengths.
2. Demonstrate Demand
You have to show the buyers that your services are in great demand if you want them to value you. A resume is a great way to do that since you can present all the information you want in it. Real estate is all about demand and you need to learn how to use it in your favor if you actually want to succeed.
3. Highlight Your Skills
You might have many skills but when it comes to a resume, you need to learn how to highlight the ones that are most desirable in a real estate scenario. To understand how you can do it, refer to professionally written resumes that utilize this column to their fullest. This is an opportunity for the client to understand why they should hire you and you have to make sure that you nail it.
4. Showcase Your Experience
Experience is something that's always appreciated and it's especially true for real estate agents. If you have considerable experience under your belt then it's an advantage you have over other agents. Mention your experience clearly in your resume and it should get you more interesting offers than you already do.
These are some of the most important tips that every real estate agent should incorporate into their resume to make it better than the rest. Remember that there are many real estate agents out there and you can only compete with them if you actually put in the effort. Your resume is the beginning of everything that's about to happen and it shouldn't be ignored if you're serious about your career.
Comments on this Write A Great Real Estate Agent Resume article are welcome.
Real Estate
Real Estate Posts – selection from e-architect:
How to Become a Real Estate Agent in California
Research Your Options Before Buying Real Estate Guide
Research Your Options Before Buying Real Estate
Property Articles
Residential Architecture
Comments / photos for the How To Write A Great Real Estate Agent Resume page welcome