TrustedWhy choose natural paving stones for patio Advice, House Garden Tips, Property Guide
Why choose natural paving stones for your patio
30 Mar 2020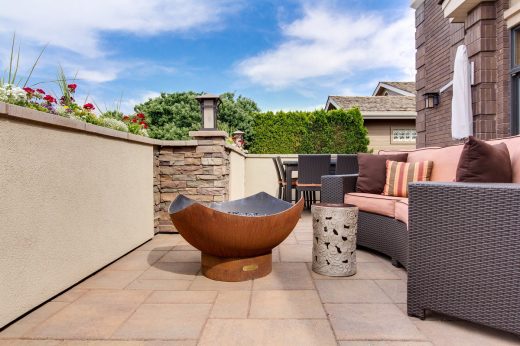 Patios are the best and favorite place for recreation, leisure and party place for homeowners. It is the place that is mostly used for events and various gatherings so it grabs the attention of guests and family members as well. Therefore, the ideal build of patios is important for aesthetic beauty, usability, and utilities. For the buildup of patios, the natural paving stone is an attractive choice. Let us see why we should choose natural paving stones for patios.
Natural patio paving stones
Aesthetics
Natural stone generally looks better as compared to concrete slabs. Modern technology and manufacturing methods enable the artificial paving slabs to copy the beauty and aesthetics of natural minerals. Still, many will agree that nothing can compete with the beauty and opulence of natural stone.
Each natural stone slab is unique in its design and pattern that cannot be replicated with concrete slabs, where all the pieces are created identical. Such unique pattern gives the natural stone patio a unique character. Natural paving stones displays character and creates paving that aesthetically ages better as compared to man-made counterpart. Some people say that natural stone even looks better with the time goes on.
Easy to install
The installation of natural stone paving is similar to that of concrete equivalents. Natural stone installation doesn't require any unique or new skills as it can be laid just like concrete. They can be placed on one screeded base instead of requiring a fussier, skillful, separate bed for each slab.
Durability
Natural stones are created by minerals that took thousands and millions of years for forming. This process makes them extremely durable as they withstood the test of an extremely long time and the forces of nature. If you want durable material for your patio, get to Patios Dublin.
Low maintenance
Natural stones require less maintenance as they last for an amazingly long time with its unique and elegant finish maintained at its best as compared to concrete that is likely to fade with time. It is easy to clean with pressure wash without the fear of losing its color and finish. Natural stone has small joints, which make it less susceptible to seed germination in the joints.
Eco-friendly as compared to concrete
Natural paving stone is the utmost sustainable paving product available in the market as the resources of natural stone are plentiful and vast. Though the regeneration of stone is not as fast as trees or other natural materials, yet it is a continuous process because natural stones have an enduring life cycle.
Non-slip surfaces
Natural stone can be finish in various types and qualities. Therefore you can get well-finished or rough to fine-grained finish for natural paving stones. For open areas and backyard, you should go for the non-slippery surface to save from any accident during the snowy or rainy season.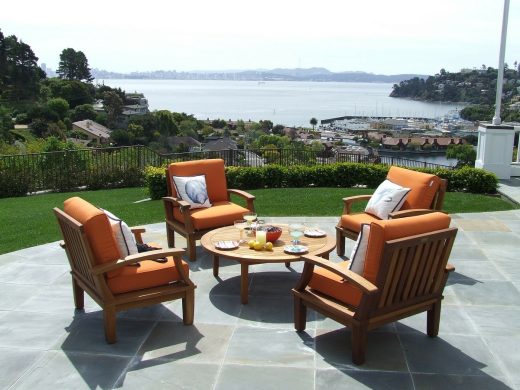 Heat Resistant Surfaces
Natural stone application to your exterior provides heat resistant surfaces. In contrast to calcareous stones, siliceous stones are cold and heat resistant to a much greater degree. It makes walking comfortably on garden paths and makes your life easy with patio in hot summer days. Why not source a fire pit patio?
Comments on this guide to Why choose natural paving stones for patio article are welcome.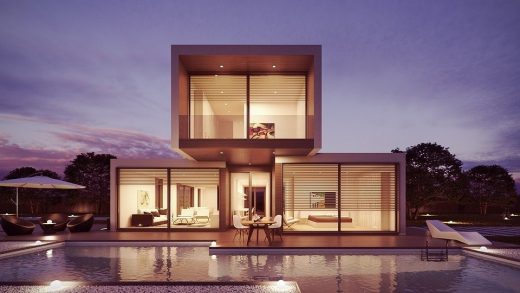 image courtesy of article provider
Dublin Property
Dublin Architectural Designs
Dublin Architecture Designs – chronological list
New Ryanair Office Campus
Design: Atkins
Ryanair New Office Campus Dublin
Rothco
Design: ODOS Architects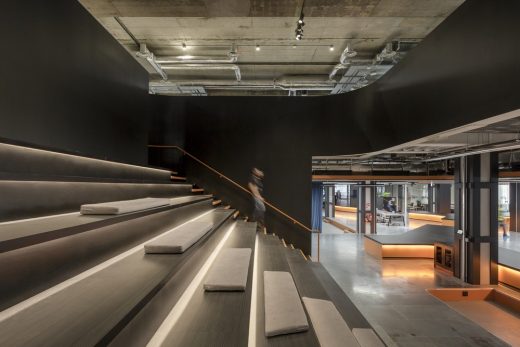 photograph : Ste Murray
Rothco in Dublin
Comments / photos for the Why choose natural paving stones for patio advice page welcome