Trusted MBA Architects Career Advice, Architectural Education Tips, Degree Guide
Why an MBA is an Excellent Career Move for Architects
26 Nov 2019
The Master of Business Administration degree has been considered the gold standard for business leaders around the world. The MBA is one of the few degrees that is universally recognised and which can open doors for graduates in any industry or country that they choose. Any architect who has plans to one day lead their own business can build themselves a solid foundation by studying for an MBA.
Sure thing, studying at an MBA won't be a walk in a park. If you want to get a degree with a huge weight in the eyes of a potential employee, you will need to spend either a decent amount of your time studying or some money for a write my paper service. The former option will help you to study more, while the latter could be useful if you already have a full-time or a part-time job. No matter which option you're going to choose, you won't regret that you applied for an MBA.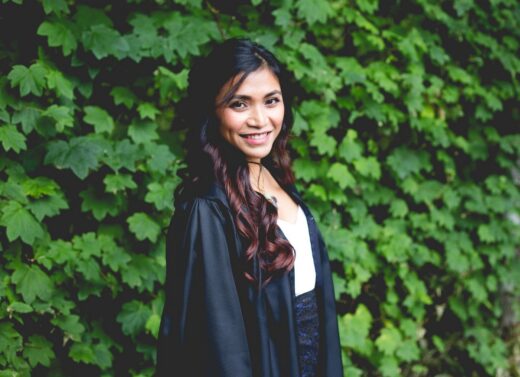 Here are just some of the reasons why it is worth the investment.
Command a Higher Salary
One of the most compelling reasons to study an MBA is because it will enable you to command a higher salary during salary negotiation. Applicants who have an MBA will be at an advantage, even if they aren't pursuing a management position. In order to earn an MBA, students will need to develop a wide range of business-related skills. Most of these will be relevant to managers and administrators, but many of them will also be more generally applicable.
There are a number of potential roles within businesses that architects can occupy. Architects are needed in a diverse range of industries, and the work of one architecture graduate can vary significantly from the next. Regardless of the specifics of the position or business that you want to apply for, having an MBA on your CV will immediately mark you out as a particularly valuable candidate. It will also put you in the perfect starting position for working your way up to a management-level role and the salary perks that come with it.
Prepare to Lead Your Own Organisation
If you aspire to one day lead your own architectural business, then studying for an MBA will mean that you have the necessary business acumen under your belt. There are some components to being a leader that cannot be taught in a classroom; they must instead come from direct experience. Most MBA courses will require applicants to have already worked in a management level position previously. Hopefully, you should therefore have a pretty good idea of whether you are leadership material long before you even fill out your application form for an MBA.
Many students will be studying their architecture degrees as adults, having already spent a number of years in the workplace. These students may well already have managerial experience, albeit not in the architecture sector. For these students, the MBA course will give them an opportunity to formalise the many lessons that they have learned over the years. What's more, it will provide them with the opportunity to integrate their recently acquired architectural knowledge with their existing business knowledge.
You Can Study While You Work
The advent of online degrees has meant that students have been able to study remotely while continuing to work a job. For many people, a regular university course is out of the question. For example, single parents or those who are responsible for the care of another person will find it difficult to set aside the necessary time for a campus course.
Students who want more flexibility with regards to the time and financial commitments that their university course requires of them should consider an online MBA degree. Students who study online MBA degrees at institutions like Aston University can do so on a full-time or part-time basis, and many universities will offer greater flexibility to students studying online.
Take Advantage of Corporate Sponsorship
Qualifying as an architect is a long and difficult process. By the time the student has graduated and earned their degree, they are unlikely to be thrilled at the prospect of investing another significant chunk of time and money. Unfortunately, while there is no way of getting around the time requirement, there are ways of reducing the financial burden of studying for an MBA.
Specifically, architects can look for corporate sponsorship programmes. We touched earlier on how many different professions and industries employ architects at some level. Many of these businesses will offer sponsorship programmes whereby they will fund a student's education in exchange for that student coming to work for them when they graduate.
This is a win-win situation for you both. The business gets a shiny new architect, qualified to be a manager, and you get a shiny new MBA degree.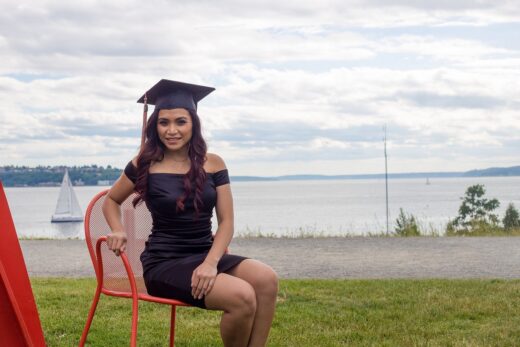 Develop Your Management and Administration Skills
No matter what industry, business, or job you are working in, it is important to be able to manage and organise yourself. MBA students will be aspiring to ultimately lead an entire workforce, but if they cannot lead themselves, then it is unlikely they will be up to the challenge. Having already studied an architecture degree, most MBA students coming from this background will have developed their organisation and management skills to some extent.
But the MBA will not just help you develop those skills that are incidental to your main goals. Instead, it will put leadership skills at the very core of your learning experience.
There Are Different Types of MBA You Can Study
While there is a general MBA that most students will complete, there is also a whole host of more focused options. These are MBA courses that are designed to prepare students for working in management within specific sectors.
There are also MBA courses that, while enabling students to choose whatever future career they desire, are focused on enabling them to develop more specific business skills. For example, there is an international business MBA which is geared towards those who plan to work abroad or for a multinational company. Depending on the specific role that you plan to one day take on, there may be a more focused MBA degree that will fit better with your goals.
Any job applicant with an MBA under their belt is going to stand out. In a field like architecture, where there can be significant competition for positions at all levels, an MBA is an excellent way of enhancing your CV and augmenting your value to businesses. If you are hoping that now or in the future, you will find yourself at the helm of an architectural business, then an MBA will ensure that you are ready when the time comes.
Comments on this guide to Why an MBA is an Excellent Career Move for Architects advice article are welcome.
Building Articles
Comments / photos for the Why an MBA is an Good Career Move for Architects page welcome