What to know before you go shopping for natural stone flooring tips, Home floor design guide, Property materials advice
What to Know Before You Go Shopping for Natural Stone Flooring
2 Apr 2021
Even though there are dozens of flooring materials available, there is nothing more luxurious and sophisticated than natural stone. Not only do all of them look distinctly different, but also possess different properties. You should try to understand the properties of the different kinds of stone flooring so that what you purchase is appropriate for its intended use. Some of the most important aspects of natural stone for flooring application include:
What to know when buying natural stone flooring
Absorption Rating
The more absorbent the stone is, the more likely it will get stained permanently with use. Additionally, when exposed to freezing weather, absorbent stones can crack. Non-vitreous stones absorb moisture the most and are not recommended for use in a damp environment. Semi-vitreous stones are less absorbent; however, they require more maintenance with greater exposure to moisture. Vitreous stones are typically used for flooring for both indoor and outdoor applications when the traffic is not very high. Impervious stones are highly resistant to moisture and easier to maintain even in high-traffic usage.
Grade
The grade not only refers to the size, thickness, and shape of the stone slabs but also the surface condition. Grade 1 materials are high-quality and have uniform dimensions and condition, while Grade 2 materials commonly have minor defects like scratches, chips, or surfaces that are not uniform. Grade 3 flooring materials generally have major defects in size, surface quality, shape and may also be chipped. Typically, these stones are used for rustic home décor applications or as accent pieces.
Coefficient of Friction
Depending on the characteristic of the natural stone and the extent to which it has been polished, the flooring can have different levels of slipperiness. While flooring in the living room may be finely polished, typically for kitchens and bathrooms, it is better to use materials with a higher coefficient of friction so that people do not slip and fall easily. The flooring material according to the Americans with Disabilities Act needs to have a dry coefficient of at least 0.6. According to Forbes, the finish of the stone is a big factor in its requirement of maintenance.
Suitability for Outdoor Use
Due to factors like porosity, hardness, and coefficient of friction, some natural stones are less suited for outdoor use than others. For example, non-vitreous stones like sandstone are not only more likely to get stained but also crack under freezing conditions due to the high moisture content.
Similarly, stones with a low coefficient of friction are more slippery and can be hazardous when it is raining or snowing. If the stone has high iron content, oxidation can not only spoil its looks but also make the stone weaker over time.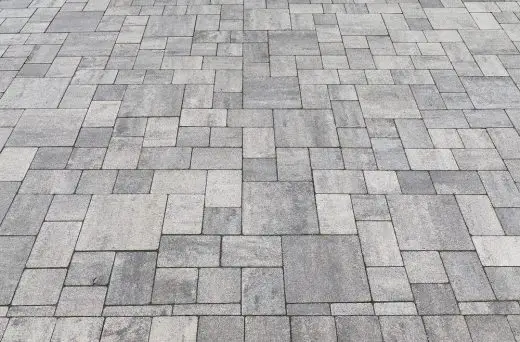 Natural Stone Flooring Conclusion
The main reason people prefer using natural stone as flooring is that not only are they high in aesthetic value but also cause less impact on the environment when purchased locally. However, if you choose a porous stone, you should take care to seal them properly to prevent degeneration. Natural stones are also prone to chipping, breaking, and if they are finely polished, they can get scratched easily.
Comments on this guide to What to know when shopping for natural stone flooring article are welcome.
Flooring
Flooring Posts
Most common flooring installation mistakes homeowners make
Advantages And Disadvantages Of Hardwood Flooring
Building Articles
Residential Architecture
The Forestias, Bangkok, Thailand, Southeast Asia
Design: Foster + Partners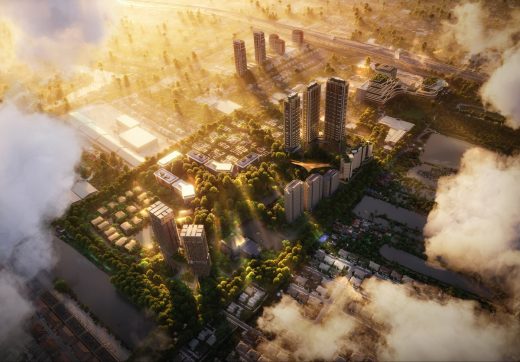 image : Foster + Partners
The Forestias Bangkok
Comments / photos for the What to know when shopping for natural stone flooring guide page welcome