Trusted Karcher vacuum cleaner Advice, House Cleaning Tips, Property Maintenance Guide
What is the best way to clean laminate flooring?
16 Mar 2020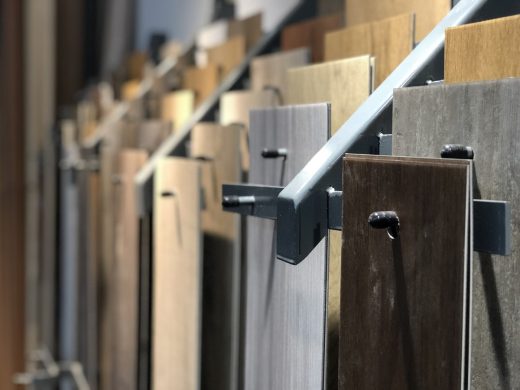 There's a strong reason why every other person ends up installing laminate flooring. Even celebrities prefer laminate floors. Why? They're made from wood composite but look like hardwood floors. Also, laminate enhances any place elegantly.
They're easy to maintain and doesn't warrant too much time on their upkeep. This is why many people prefer laminate over other options. However, cleaning laminate floors can be a task. Without proper care and attention, you can't retain the sheen and shine of this lovely flooring. So, how to clean laminate floors? Read below and find out.
Laminate Floor Cleaning Guide
Guide to cleaning laminate flooring
When it boils down to for Clean Laminate Flooring, most people lack the necessary info. Many of them take a broom for the job. However, brooms will only pick dry dirt. What about wet stains that get stuck? Don't you want to remove such debris from the surface? Obviously, yes! You ought to apply a dedicated approach to retain the sheen of your floor. Here's the best way to clean laminate flooring
Choose a quality broom
Your cleaning tenure begins with the choice of a high-quality broom. Get rid of loose dirt by sweeping the floor. Be sure you carry out the cleaning task at least once a week. Don't leave the task for a festive season.
Choose a mop
Once you clear loose debris, it's time to remove stuck stains from the surface. Before you do that, buy a top-rated mop. You can find chamois mops, sponge mops, and microfiber mops. Don't go after a sponge mop as it'll push dirty water into the grout lines. Rather use a chamois or microfiber mop for better results.
Use a cleaning solution
You can find many cleaning solutions on the market. However, not all are recommended for laminate. If you choose a common solution, it'll cause damages to the floor. It's best to check solutions specifically meant for laminate floors. Alternatively, you may try a home-made recipe.
Toss some baking soda on the flooring. Mix one cup of vinegar, a couple of drops of dish soap, and one cup of hot water in a bucket. Mix the solution well and apply it effectively on the surface. Leave the solution for a few minutes.
Now you're set to mop the floor. Collect stuck dirt and water using a chamois or microfiber mop. Squeeze excess water from the mop. Be sure you keep changing the water during the mopping process; otherwise, it'll leave a film of grime on the flooring. Continue mopping until the surface gets cleaned thoroughly.
Clean grout lines
Cleaning grout lines can take a heavy toll on any person A ton of effort goes into picking dirt from the grout. Usually, debris and dirt get stuck within grout lines over time. Also, grouts absorb stains quickly due to their porous nature. You need to commit extra time and effort to remove grime and dust.
Use a mixture of water and baking soda for grout lines. Gently rub the mixture on grout lines and let it remain there for some time. Using a nylon brush, scrub the mixture to get rid of stains and other elements. Continue the scrubbing process until you get fruitful results.
Dry the floor
Some people don't make any attempt to dry the floor after mopping. However, drying is an essential aspect of cleaning. Use old towels and wipe out the wet surface. That will ensure no excess water strands on the floor. There's a reason to re-purpose old towels rather than throwing them away.
Vacuums
While brooms and mops play an important part in laminate floor cleaning, vacuums are a much better alternative. In addition to picking dry dirt, vacuums listed at Vacmux help you pick wet stains from hard-to-reach areas and corners. Use a top-rated vacuum and suck water and stains after applying the cleaning mixture on the floor. Within moments, your floor will be free from debris and wet stains.
What is the best way to clean laminate flooring summary
Bottom line
Laminate floors make a perfect choice for many reasons. Beauty, durability, minimum maintenance and care, and affordability are the key reasons for their popularity. However, it's important to clean and maintain laminate flooring to enjoy its sheen and longevity. Just adhere to the above guide on the best way to clean laminate floors. If you follow each step properly, there's no reason why you won't enjoy the best results.
Comments on this guide to What is the best way to clean laminate flooring? article are welcome.
Property Articles
Property Articles – Selection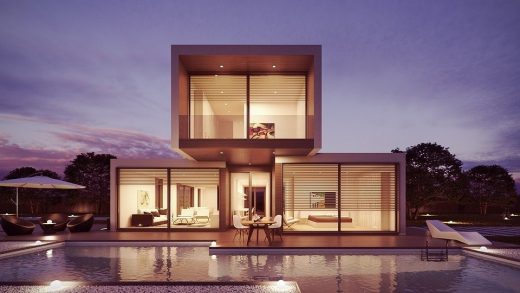 image courtesy of article provider
Comments / photos for the What is the best way to clean laminate flooring? Advice page welcome