What does a professional conveyancer do exactly? Everything you should know, Building design tips, Online Advice
What Does a Professional Conveyancer Do Exactly?
4 Dec 2021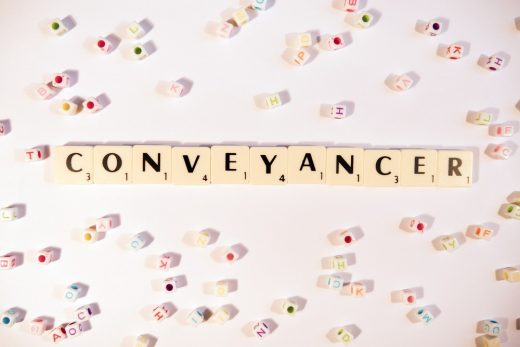 What is conveyancing?
Conveyancing is the process of transferring land ownership from one person to another. If you are buying a property, you will need to make sure that the property's title is clear and correct. The whole process can be difficult and frustrating, but it does not have to be.
To help guide you through the online conveyancing process, we have written this article on online conveyancing.
How does a conveyancer work?
The task of a licensed conveyancer is to arrange an exchange between two parties, which will ensure that the property being sold is transferred to the new owners safely and legally at the end of any transaction. Many people like my conveyancing specialist can help you with your conveyancing work, but only one person knows how to do it properly – A qualified conveyancer.
What are the benefits of using a conveyancer?
The conveyancer can make the process of buying or selling a property as simple and streamlined as possible. They will ensure you are in complete contact with both parties at all times, ensuring issues on either side do not become unresolved. In addition to that, a conveyancer has more experience concerning legalities when dealing with property transactions than an average person who is legally qualified but has little to no knowledge in this area of law.
How much does a conveyancer charge?
Before you even think about using a conveyancer, make sure you can afford them as they will not work for free. Most of them have a fixed fee. The conveyancing fees usually start from £100 per hour. The price can rise to £1,500 if the transaction is lengthy or complicated. The best way of finding out how much it would cost is by talking directly to one in person.
Conveyancer or solicitor?
A conveyancer is usually a solicitor with experience in dealing with property transactions. They have detailed knowledge of the law and can translate it into precise instructions to be carried out by a solicitor or lawyer working on behalf of your buyer, seller, or both parties. Some conveyancers work directly for solicitors and are known as conveyancing solicitors; some act as their own company (conveyancing firm), and others can be solicitors and experts in property law.
Is DIY conveyancing possible?
DIY conveyancing is possible, but it comes with the risk of losing money or not completing your transactions properly. A DIY conveyancer will provide you with information and advice. However, many things can go wrong when doing this work yourself, so make sure you have sufficient experience in property law before deciding if DIY is for you.
Online conveyancers – yes or no?
Online conveyancing enables you to complete your transactions straightforwardly and safely. If people are not going directly through the official channels, it can mean that there has been some form of fraud and that you will have to take proper legal action.
The easiest way of ensuring this does not happen is by using an experienced conveyancer who knows precisely how things should be done correctly to ensure the transaction goes smoothly with minimum hassle on both sides. You do not want your property transferred without the necessary paperwork, so always ensure the conveyancers know what they are doing before handing over any money. Online conveyancing is better in every way than our traditional conveyancing process.
Conclusion
To summarise, online conveyancing services are a safe, straightforward, and hassle-free way of transferring property. You can complete your transactions without having to deal with the stress of paperwork and legal jargon. If you have any questions, you can write in the comment section below.
Comments on this What Does A Professional Conveyancer Do Exactly? article are welcome.
Building Articles
Residential Architecture
Comments / photos for the What Does A Professional Conveyancer Do Exactly? – Everything You Should Know! page welcome