Improving House Elegance, Property Enhancement Tips, Home Refurbishment Advice
Ways to Make Your House Look Elegant Inside and Out Guide
Property Refurbishment Advice: Home Renewal Tips Article
1 Jul 2019
Make Your House Elegant Advice
Whether you live in your dream home or you still consider yourself to be living in a "stepping stone", your home is somewhere you should feel comfortable living, talking about, and inviting guests into. Furthermore, there comes a time when you need to put it for sale on those real estate listing sites and you want it to really move fast, but it needs to sell itself to do so.
After all, no one wants to rent or buy a dull and boring house, and very few guests will come back to your place the next time you invite them if they found your home dull and unexciting during their first visit.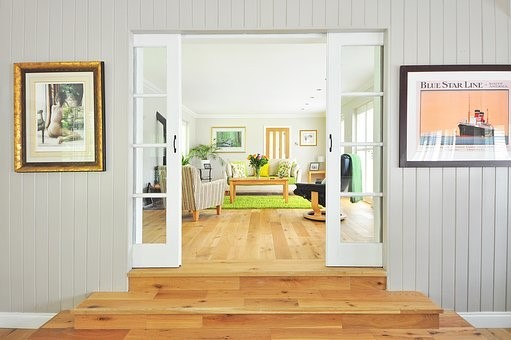 Whether it's a home that you've been living in for the last few years, you bought it from a previous owner or it's one that you've acquired as inherited property, there's a considerable level of chance that a few things will be out of place here and there as far as its overall décor and appeal are concerned. Your home's inside and outside appearance will play a huge role in determining a whole lot of things, including its overall curb appeal and elegance.
This is not to forget that your home's curb appeal has an impact on its value. To get the most out of your most important investment, here are some ways to make your house look elegant inside and out.
Play it well with the colors
When it comes to real estate, one thing is for sure… color is a major aspect of décor that cannot be overlooked. To ramp up your home's elegance, you will want to select a well-thought color theme and stick with it, especially for the indoors. This may include some 2 to 3 main colors alongside some 3 to 4 complementary colors. For instance, you could go for cream, green, and brown as your main colors, along with their lighter and darker shade variants for a balanced look and feel. 
Play well with these in both your indoor and outdoor décor, and you're one hurdle down as far as improving your home's elegance is concerned. Of course, you may have to consider repainting the interior or exterior, buying new furniture, or investing in new décor elements to make it happen, but just make sure that your color theme is well-balanced and on point while at it.
Revisit your outdoor surfaces
Is it time you rethought your paving job? Does your driveway still have some life in it? How about that pathway that leads to the chill-out zone you set for special occasions; does it live up to your expectations and those of your would-be visitors? Is that patio enough to attract would-be buyers? Approximately how long would that driveway last anyway? Well, these are some of the important questions you will want to ask yourself and get answered if at all outdoor elegance is anything but what you're trying to improve.
In summary, however, your outdoor elegance will depend on more than just a few factors and may depend on who exactly is looking at your property at that particular time. If your walkways, patio, and driveway surfaces are worn or a bit wanting, you may want to give them some retouch renovations such as sealing, repair, and even reinstall it. On this note, there are many different types of outdoor surface materials you can use. In Western Australia, its surrounding areas and many parts of the developed world, exposed aggregate concrete is a highly desirable material of choice. Guys at Decorative Concrete WA say that this is because it is a highly versatile material that can be used on footpaths, driveways, alfresco, pathways, parks, and school areas. In addition, exposed aggregate concrete is highly preferred due to its amazing durability, stylishness, and flexibility. They are also well known for being cost-effective, maintenance-free, and weather resistance. Giving your outdoor surface with these concrete solutions or simply sealing/resealing the existing paving can go a long way in boosting your home's outdoor elegance.
Declutter
Nothing is elegant about a home with clutter lying all around in the backyard, garage, kitchen, or living room. In addition to observing regular cleaning and maintenance of your property, dispose of items that you no longer use, by donating them to charity, selling them off or storing them on a rented off-site facility: Self Storage in Chiswick for example. Thoroughly and regularly cleaning and decluttering can go a long way in improving your home's curb appeal in the eyes of both your guests and potential buyers while also boosting your self-confidence as a property owner.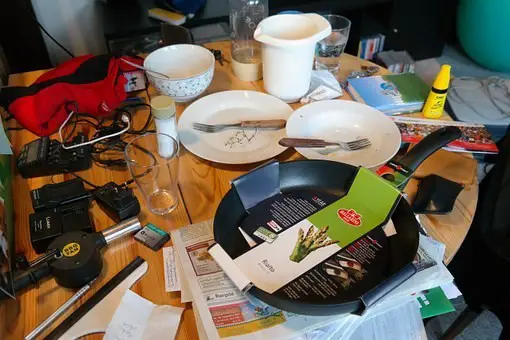 Artifacts / Collections will go a long way
Your counters, cabinets, tables, and shelves, all create a great opportunity for you to improve your indoor aesthetic appeal. Instead of leaving the top surfaces of these units unoccupied, try utilizing this space by adding some flower jars with beautiful live or faux roses (after all having flowers have many benefits), placing some sculptured artifacts on top, displaying timepieces, and placing collections that any onlooker will find unique or attractive.
Portraits and wall art
Still on the indoors, the walls are a great tool to use for enhancing indoor elegance. It doesn't have to be your portrait photo in work uniform or in your favorite team's jersey. It doesn't even have to be a family photo, it could be that crazy, aged, black-and-white photo you took with your best friend back in fifth grade and you were the shortest of them all! It could also be an expensive piece of art whose mood balances and resonates with the rest of the room.
Mind the floors
You've catered to your outside floors; alright… the same case should happen to the indoor floors. See to it that any broken tile floors are fixed, tile grouts are cleaned, and wood floors well finished. Regardless of the kind of flooring you have in your home, you may want to pimp its look and feel or improve comfort by adding some rugs and mats at strategic places in the home.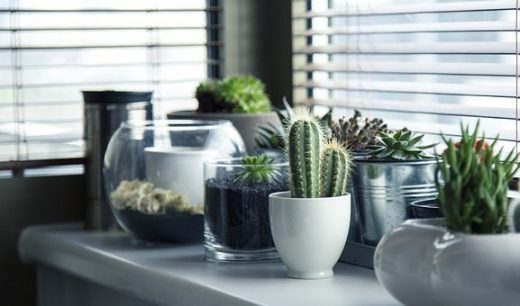 How Make Your House Look Elegant Inside and Out
There are so many ways to improve the elegance of your home from the inside out, including some that were not mentioned in this article such as window treatments, adding some indoor plants, creative lighting, careful selection of furniture, adding some pillows, and landscaping, just to name a few. However, what you can and cannot do will largely depend on factors such as time, budget, and preference.
All the same, we hope that the above pointers serve as an inspiration to you whenever things of boosting your house's elegance from the inside out.
Building Articles
Comments / photos for the Ways to Make Your House Look Elegant Inside and Out page welcome