3 ways to easily find yourself a new home guide, Finding a house tips, Property advice
3 Ways to Easily Find Yourself a New Home
22 Mar 2021
Looking for a new house can be a lengthy process. After all, it's one of the most important investments, and you need to be sure that you've made the right decision.
How you'll know that you've come across the right property can vary from person to person since some people use their gut instinct to make decisions. However, if you are the rational type that needs to calculate everything, you might need more convincing.
This article will share some of the indicators that will help you know if the house you like is right for you. Also, we'll mention what to consider while visiting different properties and how to make the best decision.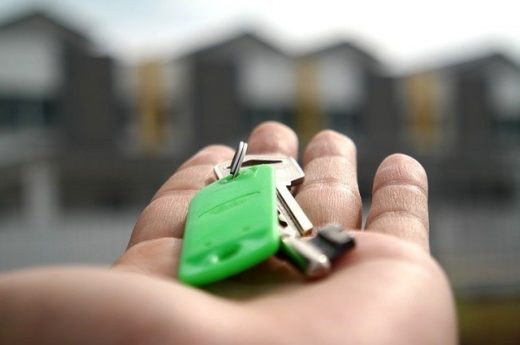 Ways to Easily Find Yourself a New Home
Use the Right Websites and Research
The days of peering with the right real estate agents are over. With a plethora of options to choose from, all it takes is to go to the right websites and start looking.
Before you engage in looking at the houses, it's imperative to decide what you are looking for. When you start going through the endless lists of homes, you'll need some criteria, to begin with. Make sure you know what size of the house you're looking for and where. Later, you can add the house's age, the backyard's size, and other additional amenities. Why not use an independent, local agency with strong knowledge of the local area, such as Estate Agents St Helens.
Always ask people around you to give you some recommendations on the websites they use to find houses or check the best ones for your area or city. With the help from the Edmonton Real Estate Pro Group, it is easy to look for a home according to your minimum and maximum price point. Also, you can choose the type of house as well as the area you're interested in.
Consult with a Local Estate Agent
If you realize that you've been going in circles for more than a month, it might be a promising idea to consult with a local real estate agent. Since some homes get sold even before they appear online, an agent will give you access to those properties, and they might find exactly what you're looking for.
Another remarkable thing about talking to a real estate agent is how helpful it can be when it comes to your demands. Since most people start with unrealistic demands for the price they're able to pay, agents can tell you when you're overly optimistic. What's more, they'll show you the possibilities within your budget and save you the trouble of looking for something that doesn't exist.
Agents also have updated information on new houses or apartments built in the area, and they'll share that information with potential buyers. So, if you don't want to end up buying a house that's already planned for demolishing, it's pivotal to have someone with all the right info.
Ask All the Right Questions
Now that you'd found the house and got an offer that you like, it's useful to get all the necessary information in writing even before visiting the place. Check how many viewings the house had, how long it has been on the market, how the electrical reports, and how long the lease is. These are the basic questions that will give you a sense of the house's reputation and quality.
Then, it's time to find out more about what's included in the sale, is the fireplace renovated or old, and if there's an allotted parking space nearby. Lastly, you should know about the potential subsidence problems and why the vendors decided to move.
Before buying and moving, it's important to know everything about your prospective new home. Even if you don't get all the answers, it's pivotal to see whether there's something you've missed in the ad. Once you visit the house, you can take photos and videos to analyze everything at home.
Check the following sample questions when looking for a new home to buy:
When was the house built? You need to know the age of the house so you can figure out the possible damages and anticipated repairs and cost you'll need to carry out once you purchase the house.
Were there major repairs ever done in the past? Find out the property's repair history to get an idea about the parts that you may need to watch out for in the future.
Do you have a copy of the latest inspection? Like any other home buyer, it's crucial to inspect the house to find out if it needs any major renovations or repairs. It's also worth checking if the property had a history of leaks, water damage, mold infestation, and other issues.
Selling Your Old Home Before Moving
If you need to sell your old home to fund your new home purchase, the waiting game can be challenging. If you're in Florida, you might want to consider selling a house fast Archer FL as-is for cash. When you sell your house as-is to cash buyers, you don't need to do repairs and you can get fast cash without having to pay transaction fees. The best part is you only have to wait a day or so to get a quote once your property has been assessed for pricing.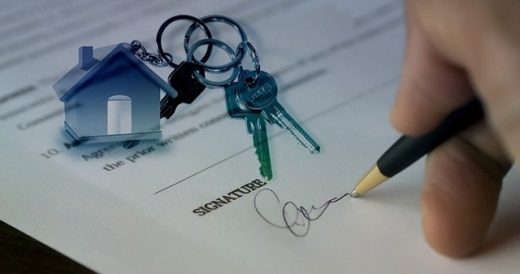 Keep an Eye on the Basics
Even if the house sounds great on paper, it might happen that you don't feel it as soon as you get in. Moreover, it's not uncommon not to like the house in the photos, but you immediately feel like your home once you get in. That's why any good agent will tell you to visit the properties as photos won't help your find what's best for you and your family.
If you find a place you like and it's reasonably within your price range, make sure to send an offer quickly, as good houses are the ones that disappear from the market as soon as they appear.
Now that you've learned more about house hunting, hopefully, you'll use it to find a new dream home that ticks most of your boxes. And don't forget that it has to feel right, too.
Comments on this guide Ways to Easily Find a New Home article are welcome.
Home Articles
Residential Architecture
Comments / photos for the 3 Ways to Easily Find Yourself a New Home page welcome