Wall Art Ideas that you can DIY guide, Real Estate style tips, Property interior design advice
Wall Art Ideas That You Can DIY
This article was sent to us by
weburbans news – [email protected]
for www.ropesdirect.co.uk
but failed to complete the deal
3 Feb 2021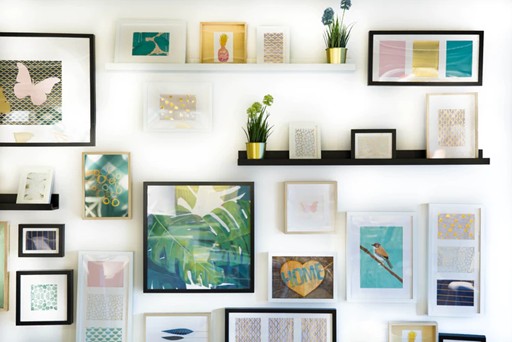 Wall art can bring your room to a completely new level, but more often than not it requires you to hire interior designers and crafters. Worry not, as there are plenty of ideas that you can DIY which will save you a great deal of money, and will be a very fun experience. Here are some wall art ideas that you can DIY.
Mirror Craft
A mirror is one of the most important accent pieces which is why most households have an abundance of them. Having an old mirror gives a great opportunity for your next DIY project. The options are endless.
One of the most popular designs is the starburst mirror design which you can easily make by gluing long metal (or wooden) shards around the rim of the mirror. In addition to this, you can accent the mirror by making a unique mirror frame from various materials such as pencils, tiles, and even rope. Also, prefer strong ropes that help to hold the large wall art in.
Travel Map
One of the more popular wall art ideas aside from the mirrors is the travel maps. Avid travelers and those alike prefer to keep track of the countries they've visited, and what a better way to do so than keeping it on display. A very popular DIY project is making a travel map that you can scrape down the area of the countries or states you've visited to reveal the color underneath. In addition to this, you can simply print out a stencil of a world map and color it yourself.
Geometric Prints
One of the most interesting wall art ideas is the geometric prints, but what makes them more interesting is that there is an endless number of designs and ideas you can DIY. In addition to this, you can use multiple different materials, or even make it a sort of a collage. Geometric prints or collages are always a great idea because they can work with many interior design styles, and are quite easy to create, making them an even better project to DIY.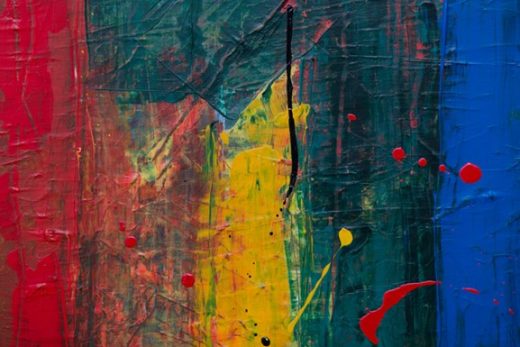 Add Some Light
If you're looking to go an extra mile in wall art DIY, there are many options available. However, there is one that stands out. Applying glow in the dark paint as part of your wall art will instantly add an extra dimension to any kind of DIY project. There are many types of this paint to choose from so it's best advised you look up thorough reviews. UV and blacklight paints are a subtype of glow in the dark paint that is always a fun choice.
Calendar Ideas
Many people who like to plan out their days, especially people who work from a home office tend to have big calendars on their walls. They are often plain black and white, and most mundane. There is no reason why calendars can't be a part of your wall art, and because of their simplicity, they are easy to DIY. One of the more popular ways to make a DIY calendar is by using an eraser board to draw out the monthly stencil with a permanent marker and use the regular markets to fill out the schedule.
Wide Leaf Wall Art
If you're looking for your new wall art idea to be calming and soothing, it's best advised that your DIY wall art that has wide leaf plants on it. It's common knowledge that indoor plants make you feel better, meaning that the same wall art will make you feel better and more concentrated. There are many DIY wall art ideas in this domain such as wide leaf watercolor painting, printing it out, or simply drying out big leaves and putting them in between two glasses. From then on you can pick out the frame that suits you best, or even design it yourself.
Picture Gallery
Having a picture gallery on your wall is already a pretty common practice itself, but DIY allows you to bring this to a whole new level. To create a gallery wall DIY you should carefully pick which photographs you want to display, then you can think about the creative ways to display them.
Maybe tie them on a string or pin them to a panel. Another simple idea might be to frame them individually and arrange them in the way you best see fit.
DIY projects are a very fun way to explore your creativity, but not only this, they can allow you for some pretty unique and quality accent pieces. Whichever wall art idea you happen to choose, make sure you do at least a bit of research on where to get the paint reviews as well as the general advice.
Comments on this guide to Wall Art Ideas that you can DIY article are welcome.
Wall Art Articles
Wall Art Posts – selection
How wall art can boost your home value
Wall Art To Decorate Your Dream Space
Home Articles
Residential Architecture
Art Gallery of York University, Toronto, Ontario, Canada
Design: Hariri Pontarini Architects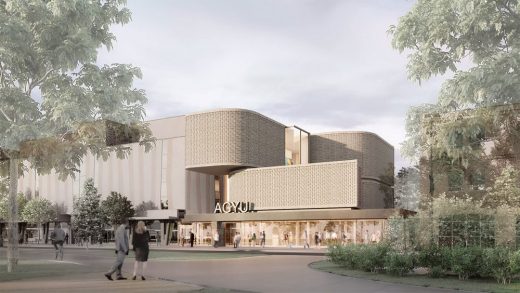 image courtesy of architects
Art Gallery of York University
Comments / photos for the Wall Art Ideas that you can DIY advice page welcome