Ideas that'll transform outdoor space into paradise, Building Design Tips, Online Advice
Transform your Outdoor Space into Paradise guide
26 Jun 2021
Some people are very fortunate to have an outdoor space on their property. Apart from having a better real estate value, outdoor spaces can serve as a haven where you can simply relax and spend time with your family and friends. However, this will not be possible if your outdoor space is unkempt. This article lists down some excellent ideas that will transform your outdoor space into a paradise.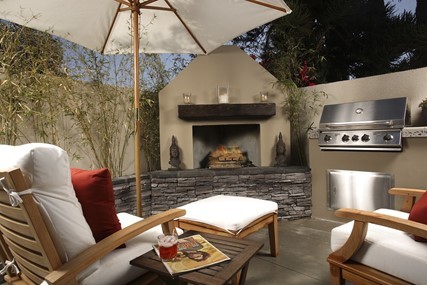 1. Deck and Gazebo
One of the primary things that you can do to transform your outdoor space into paradise is to add a deck or a gazebo. You can even consider using bold and brightly colored garden furniture carefully placed inside your deck or gazebo to balance out the greens in your outdoor space. There is also the option for you to add a nice outdoor rug inside or decorate it with fast-growing vines climbing the supporting pillars of your gazebo. In this way, you will be able to see the full elegance and magnitude of this focal point in your outdoor space.
2. Fountain and Raised Flowerbeds
Another thing that you can do to transform your outdoor space into paradise is adding a fountain or even leveraging raised flowerbeds. When it comes to the fountain though, you need to work with all four earth elements because you have the option of adding fire into the mix. On the other hand, your backyard will seem more exotic if you go for raised flower beds, which is a frugal but simple and effective way of achieving this look.
3. Landscaping and Hedges
Your outdoor space is one of the most viable places where you can reconnect with nature. For this reason, make sure that you focus on your landscaping and floral elements more than you would on furniture and decor. In this way, you will have a pleasing space where you can unwind in the fresh air. To maximize the space that you have though, you can break up zones with hedges which are great visual signifiers, while enabling you to dedicate a certain space for a specific purpose.
4. Lighting
Finally, you can set the mood of your outdoor space with the proper lighting fixtures, which will allow you to spend time outdoors even during the nighttime. In this case, you can consider using solar lights in the walkways or pathways of your outdoor space. You can also use an outdoor lantern to make your outdoor space more cozy and bright. To make sure that bugs will not annoy you, add in some citronella candles or go for a battery-powered lantern, which is a safer option.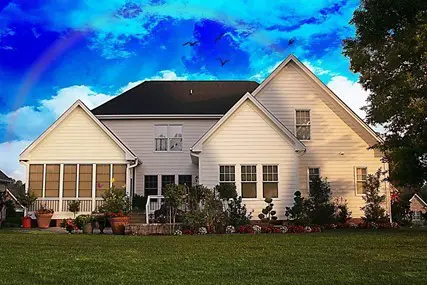 Ideas that'll Transform your Outdoor Space into Paradise Conclusion
Some of the most viable ways to transform your outdoor space into paradise include adding a deck or a gazebo, as well as a fountain or raised flowerbeds. You can also consider leveling up your landscaping or lighting fixtures. There is also the option for you to add some extra poolside features if you have an outdoor pool. All these are geared towards making your outdoor space relaxing and inviting for you, your family, and friends to spend time in.
Comments on this Ideas That'll Transform Your Outdoor Space Into Paradise article are welcome.
Gardens
Gardens Posts
Useful Tips To Help Make Your Outdoor Space Look Stunning
Landscaping and garden design ideas for your outdoors
10 Outdoor Patio Curtain Ideas to Dress Up Your Porch
Building an Outdoor Room or Porch/Patio
Building Articles
Residential Architecture
Comments / photos for the 4 Ideas That'll Transform Your Outdoor Space Into Paradise guide page welcome