Trusted Traditional European Doors Advice, US Real Estate Enhacement Tips, American Building Remodelling
Traditional American and European Doors Guide
9 Nov 2019
What's the difference between traditional American and European doors?
Both American and European Traditional doors are different from each otherTraditional American and European in their design and how manufacture make them. Every region of the word has its design for the doors. One of the important things that an American manufacturer keeps in mind is the affordability.
On the other hand, European manufactures focus on building doors that delivers functionality. A unique one that you cannot found in American doors. People get confused while choosing the right doors for their home. In this article, we are going to tell you the difference between these two doors and will also tell you which one is best for you.
Traditional American Doors
Traditional American doors are mostly made of wood. They did not use any costly material because affordability is an important factor. When it comes to wood, there are many types of wood used for making a door.
There are a wide variety of reasons for building a door. A house has multiple doors such as exterior door or front door, interior door for bathrooms, basement, and bedrooms. Although, American doors are made using steel and vinyl too. But a traditional door is mostly made of wood. From the functionality perspective, an American door is very basic. Traditional doors also include a letter-box for putting mails and newspapers in the front door.
Traditional European Doors
On the other hand, European doors have a more classic design. Some manufacture also uses modern designs, but classic designs are more common. That is one of the reasons that people's first choice for their home is European ones.
When it comes to material, these doors also use the same material as the American doors. However, construction principles are very different than American counterparts. Because most of the manufacture use German quality parts to use in the doors. These quality parts enhance the durability. Traditional doors generally have turn mechanism like any classic door. Many manufacturers also use the tilting mechanism for some traditional doors.
Tilting mechanisms in the doors have some advantages. When you tilt a door, it provides a better angle for the fresh air to come into the home. One of the biggest differences between these two traditional doors is the durability. European doors are designed to last for years thanks to German quality parts. Moreover, the manufacturing principles are the reason that these doors can deliver performance. These doors also do not need much maintenance.
Which is The Best?
It is a very tough choice. Whenever a person built his house, he wants it to last for years. If you are looking for durability then European doors are the best choice. I like to use European doors and windows in my house. Another thing that matters is the manufacture. Does it use the quality parts in the manufacturing process?
If you want more affordable doors with basic level functionalities then American ones are the best fit for you. European doors can cost higher than their American counterparts. But they provide more durability and functionalities that you cannot find in American traditional doors.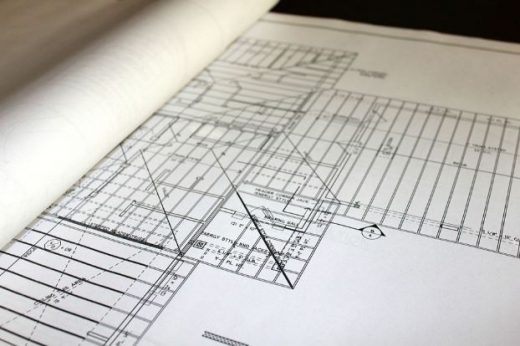 image courtesy of article provider
Comments on this Traditional American and European Doors advice article are welcome.
Building Articles
Bocatoma Taproom, Córdoba, Argnetina
Architects: VS Arquitectura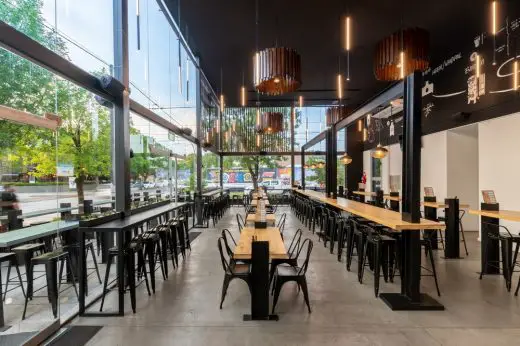 photo : Architect Gonzalo Viramonte
Bocatoma Taproom in Cerro de las Rosas, Córdoba
Comments / photos for the Traditional American and European Doors page welcome