Top 8 common garage door problems, Building car space design tips, Home vehicle storage advice
Top 8 Common Garage Door Problems Guide
25 Mar 2021
Did you know that most people aren't keen on their garages than other areas in their homes? It's one place that's often neglected as long as it's working.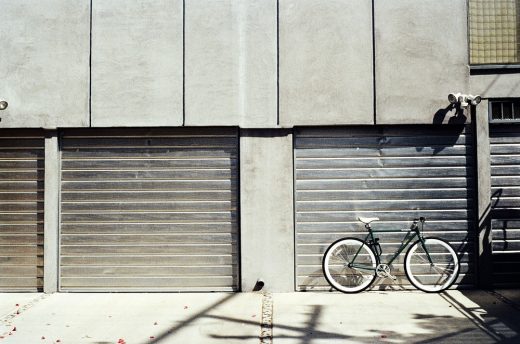 By the time you notice something's wrong, it might have taken ages. The doors of your garage and other components may need a technician to carry out repairs if something goes wrong. A Garage has common problems that if not addressed properly, will be difficult to operate, especially if you don't understand several terminologies to assist you in repairs. Here are some common garage door issues that need repair.
Top 8 Common Garage Door Problems List
Shattered springs
Garage door springs allow the garage door to open and close several times. If the springs break, the door will start producing loud sounds, indicating there's an issue. With this kind of problem, opening and closing your door can be risky. You can suffer injuries, especially when the spring snaps off. At this point, you'll need to call a garage door repair service, instead of trying to open the door by yourself. Also, keep off your garage until it's been fixed.
Broken cables
With time, cables tend to break or wear out due to pressure exerted on them. If you notice your door sagging, check the springs, which could be loose or broken. You may notice one side of the door is heavier. Broken cables also interfere with the door sticking in position; hence, your door won't stay in position when you open it. This could be dangerous if you lift the door up, which may fall.
Sticking rollers
Your garage door rollers work by spinning and turning. However, if they stick and slither, your door may come off its position. Stuck rollers can be the reason why your door produces a noise when closing and opening. Don't try to open a door that's off its tracks since the cables and springs could break. But a noisy door will require the replacement of rollers, as well as cleaning the tracks. The cause of sticking rollers can also be due to inadequate lubrication and excess moisture.
The door shuts and reopens
An automatic garage door needs readjustment to stop it from shutting and opening. Openers with door limit settings will help control the functions needed to open and close it. However, openers require minor modifications and re-synching. A door that has limit settings is advantageous since it will dictate how far it moves if there's a need to close or open it fully. Unfortunately, settings that off interfere with the opener sensor, thus making it hit an object causing the door to reopen.
The door fails to move while the opener runs 
An automatic door disconnect cord shouldn't be pulled when physically opening and shutting your door. The best thing would be to reattach your door with an automatic opener's lift arm. Also, if you lock your garage door, it will fail to move while the opener runs.
A door that fails to close but opens
This happens when the sensors aren't working properly. Your sensor's lenses can get dirty or something could be obstructing it, thus preventing the door from closing. Ensure your sensors are clean with no obstruction in their way. If your door still doesn't close, it will be best to contact a garage door repair expert.
Sticky door
A sticky garage door often comes as a result of moisture changes or lack of enough lubrication on moving parts and elements. Another issue making your doorstop or stick is due to lack of correct realignment.
A remote opener that doesn't function
A garage door opener remote should be in good condition. This means you should be able to open it using the switch in your garage. You will need to replace batteries in the remote if your door opens. Sometimes you may replace the batteries and the remote still fails to function. In such a case, your remote should be re-synched using the opener or interchanged.
Top 8 Common Garage Door Problems Summary
Numerous reasons cause garage door problems, like mentioned-above. In case your garage door fails to work and you lack the skills to repair it, seek professional help from a garage door repair expert. Garage door technicians are skilled when it comes to garage door installations, repairs, spring replacement, and more.
Comments on this 8 Common Garage Door Problems article are welcome.
Garage Doors
Garage Door Posts
Garage Door Mechanisms: Torsion and Extension Springs
Motorized garage door screens in your house
Boost your curb appeal with 3 kinds of garage doors
Building Articles
Residential Architecture
Comments / photos for the Top 8 Common Garage Door Problems advice guide page welcome