Trusted Top 5 Tips to Help You to Build a Bathroom Advice, Real estate tips, Property interior guide
Top 5 Tips to Help You to Build a Bathroom
30 Dec 2019
Top 5 Tips to Help You to Build a Bathroom in Your Next Architecture Project
Bathrooms are one of the important rooms in a house. So, if you have the plans of building a beautiful bathroom that everyone can love, make sure you have a budget to guide you through. A good budget will ensure that you stick to the plan and buy all the accessories that you want for the building task. Moreover, you will need the following tips to assist you in making the construction plans fruitful.
Build Your Own Bathroom
Construct Big Windows
Mostly, a bathroom can be located in one corner of the home. Hence, the best thing to do is to incorporate your windows into bigger ones. Some of these rooms may face the fence or the wall to ensure you get the privacy you need.
In such a situation, there is no need to build small windows. Instead, it would be best if you consider building glass windows. This will make the room to look spacious and have a greener touch.
Calculate the Total Costs of Building Your Bathroom
Before you commence the construction project, it would be thoughtful to estimate and calculate all the expenses that you will incur. A couple of factors determines the amount of money that you will use. These dynamics include the type of materials and the size of the bathroom.
If you buy high-quality bathroom accessories, it will cost you extra cash when compared to low-quality materials. Moreover, the size of the bathroom can also be expensive than a small one. So, consider these factors before you come up with a final decision.
Use Glass Doors and Keep the Color of Your Bathroom Light
The best thing about glass doors is that it will make your bathroom look spacious. So, instead of using curtains that will block the light, you can invest in glass doors.
Moreover, using a light paint on the walls of your bathroom can make the room have a serene and warm feeling. For example, a green hue can reflect the natural light. But there are other colors that you may consider and achieve the same goal.
Choose the Best Furniture for Your Bathroom
The fittings in your bathroom will offer you enough and additional storage for keeping your things such as lotions, bathing soaps, and shampoos, among others. The furniture comes with different designs and sizes.
The best thing about these fixtures is that they will make your bathroom organized and beautiful. So you can choose the type of design and size that will fit in your bathroom.
Buy Quality Taps and Finishing Accessories
You can set up quality taps in your bathroom to enhance the outlook of your bathroom. There are different types of taps that you can purchase. But the common ones include pillar and mixer taps.
Moreover, you can use finishing accessories to augment the look for your bathroom. For example, you may add roll holders, towel rings, and glass shelves to complete the room.
Top 5 Tips to Help Build a Bathroom Conclusion
Concluding Remarks
When you make up your mind to carry on with the project of constructing a bathroom, make sure you have a few ideas lined up to help you. Using quality finishing accessories, setting up furniture, and enhancing the color are among the ideas that you may consider. So, use these tips to succeed in constructing your bathroom.
Comments on this Top 5 Tips to Help You to Build a Bathroom advice article are welcome.
Property Articles
Property Articles – Selection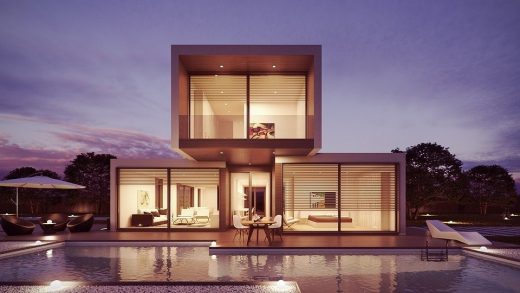 image courtesy of article provider
Comments / photos for the Top 5 Tips to Help You to Build a Bathroom Advice page welcome