Trusted Window Coverings Home Advice, Real Estate Tips, Property Renewal Guide
How Window Coverings Efficiently Helps you at Home
30 Dec 2019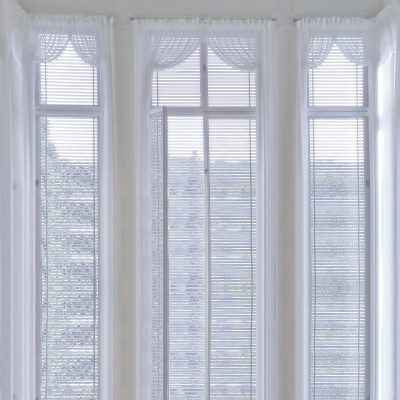 How Window Coverings Efficiently Helps you at Home Tips
Are you incurring a massive cost in heating or cooling your house? Are you aware that you can significantly cut that bill by carrying a simple exercise like window covering? Well, it is a common understanding that the walls and attic insulation of a home keep it more energy efficient. It conditions the house to allow less heat and less air to escape, hence, reducing the bill incurred in cooling and heating the house. What many people do not realize is that window coverings can significantly serve as a method of insulating one's home.
Experts say that close to 30% of a home's heating energy escapes through the windows. Around 76% of sunlight, heat that falls on a standard window pane will enter the house to become heat. With these facts, it is vital to perform window treatment to improve the energy efficiency of your home and reduce cost. Below is a discussion of how window coverings can efficiently help you at home. The discussion has two parts, which are the benefits of having interior window treatment and the benefits of having an exterior window treatment.
1. Interior Window Treatment
These are window coverings that are installed in the inside part of window planes in the room. They have a different benefit, according to the make of each cover. Here are some of the best interior coverings with the benefit each brings to the homeowner.
●     Roman Shades and Rollers
Roman shades are usually fabric shades of windows, which are pulled up into a series of uniformly stacked folds whenever they are raised or lowered. On the other hand, roller shades are commonly cheap. They are dropped or raised from a roller bar, which is usually fixed at the top of the window.
These shades have a design that allows them to fit inside the window casing. They provide a little amount of insulation. There are mainly useful for room darkening, privacy, and blocking sunlight.
●     Insulated Cellular Shades
The production of these shades is mainly pleated materials. These materials have a design that allows them to fold up to at either the bottom or top of the window. They also contain more than one air layer to improve efficiency. They have the highest R-values, which reduce heat conduction through the window.
These shades are efficient in energy saving. They can also be used to improve privacy, enhance the comfort of one's home, and increase the value of the house, especially for resale. Cellular shades, especially those that can open from both top and bottom, allow one to regulate daylight that is entering the home effectively.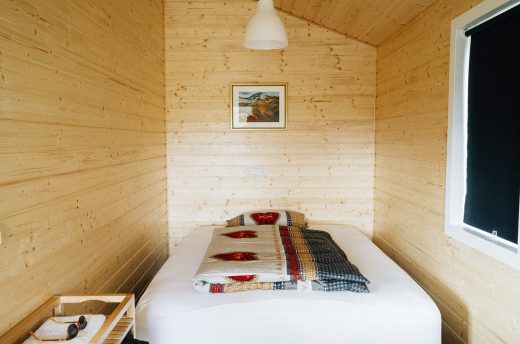 ●     Window quilts
The make of these window coverings is a mainly sheet of quilted material, which can be opened or closed by rolling or unrolling, respectively. They are also well designed to fit snug either on tracks or with an attachment like Velcro against the trim. Due to this nature, they can offer an R-value of similar quality to that of cellular shades. An added advantage of these window quilts is that they are less expensive compared to cellular shades.
●     Curtains and Drapes
Curtains are interior attachments fabrics designed to fit the window. Drapes have a design that makes them reach the floor. Their efficiency lies in their flexibility to suit both the summer and the winter season. In summer, you can close the draperies so that you reduce heat loss from the room. During the winter season, you can close all your drapes, especially at night, to prevent heat entry in the place. One should ensure that he hung his drapes close to the window as possible to improve their efficiency. One can also hang two draperies together to tighten the air space for better insulation.
●     Blinds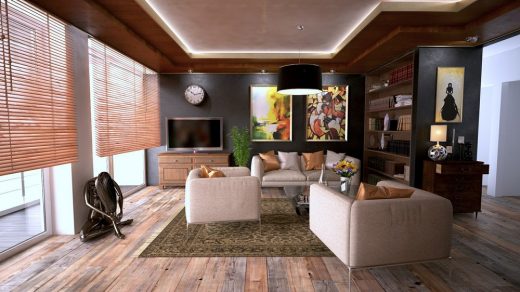 Image Source: https://images.pexels.com/photos/276724/pexels-photo-276724.jpeg
Whether they are horizontal or vertical slat-type, window blinds are more effective in lowering energy absorbed in summer than lowering energy loss during winter. They are quite efficient than shades in that they allow flexibility during the summer season. One can use blinds to regulate light entering the room, glare and solar heat penetrating the room. These environmental efficiencies of blinds and shutters make many people prefer them for their interior and exterior treatment, respectively. They have been designed to withstand external elements like strong sunlight for exterior fitting and allow retention of heat during cold nights. In this way they prove to be unbeatable in the case of environmental efficiency.
●     Window Films
Window films are effective in preventing excess solar heat gain and blocking ultraviolet exposure and glare. They are best preferred during long cooling seasons due to their ability to block the heat from the sun.
Additionally, they are useful for homeowners who have a problem with sun heat gain and glare, but would like to block views with other window coverings. They also work best in rooms where the furniture or carpeting is prone to damage by Ultraviolet exposure.
2. Exterior Window Treatments
These window coverings are mainly fixed on the outer side of the window plane. They are beneficial to the house owner in their way, as discussed below.
●     Exterior shades and shutters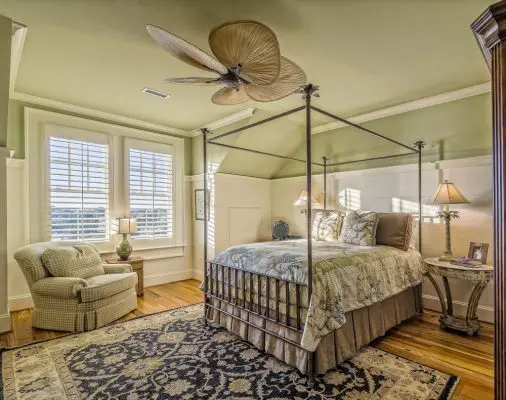 Image Source: https://images.pexels.com/photos/53603/bedroom-architectural-interior-lifestyle-53603.jpeg
These shades and stutters are primarily made of materials like wood, aluminium, steel, vinyl, or fabric. Those made of fabrics have openings that allow more light to pass through into the room. The smaller the aperture, the more it protects the room from the solar heat. They are mainly used to provide privacy, shade, and protection from storms. It is possible to raise them partially to allow some fresh air to pass into the room as well as allowing light to enter via the windows.
There are various types of exterior shades and shutters, such as panels, board, batten, and louvered. Louvered shutters are the most traditional type, especially seen in historic houses.
Plantation shutters could be of wooden, vinyl, or composite louvers, but are smaller and narrower than traditional shutters. For this reason, plantation shutters are suitable for larger windows because of their adjustable flaps, which excellently control the natural light entering the home.
On the other hand, exterior sunshades come in vertical, horizontal, and cantilevered lines. The house's orientation and geographic location determine the best sun shade to use.
●     Exterior solar window screens
These solar screens are effective in reducing Ultra-violent damage, minimizing heat gain, and glare. The manner of their design allows one to have a view through the windows and allows sufficient light transmission. Their efficiency varies with their openness factor. Smaller openness increases protection against solar heat and glare but reduces light penetration and visibility and vice versa. In addition, solar screens are cost-effective and easy to clean, making them the perfect choice for minimalists and those who are looking for a low-maintenance option.
●     Awnings
Window awnings are common in commercial establishments, like restaurants and storefronts. Aside from its aesthetic purpose, it can also serve as a mini roof over a door or window to prevent excessive precipitation and sunlight. They look like roof shelters, which are fixed on windows to shade them from the glare and excess heat from the sun. They have ventilation that helps to keep hot air from getting trapped inside the room. They also allow one to open them from the sides or top increase ventilation for hot air to get out. They are mainly preferred due to their ability to save energy during the hot season.
Window awnings also help protect the home from cold drafts caused by window leaks in winter. A window awning helps reduce electricity consumption since it helps keep a home warm during cold months. With a retractable type, homeowners don't need to worry about ice and snow buildup.
●     Takeaway
Window coverings are an efficient way of regulating heat in your house, and one should choose them wisely. Above are examples of coverings you should put into consideration depending on your preference.
Comments on this guide to How Window Coverings Efficiently Helps you at Home advice article are welcome.
Building Articles
Contemporary Property Articles – architectural selection below: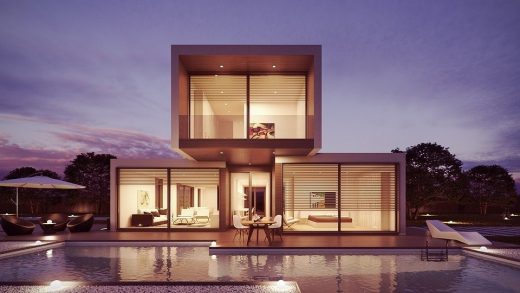 image courtesy of article provider
Comments / photos for the How window coverings efficiently helps you at home advice page welcome