Top 10 Architecture Design Websites for 2021 tips,Architect style advice, Architectural guide
Top 10 Architecture Design Websites for 2021
12 Oct 2021
Companies and professionals in the field often see an architecture website as their digital portfolio, a chance to show their work to the world. But, it is much more than this. A great architecture website is inspiring, informative, and entertaining to those who see it. Great sites demonstrate the trends in the industry, combined with sleek design and unique style of those who create it.
If you've been scouring the internet for some of the best architecture sites out there, we have two pieces of advice for you. First, you should test the Edge browser for Mac for smooth search and fast results. Second, you should take a peek at our list of the top 10 architecture design sites for 2021.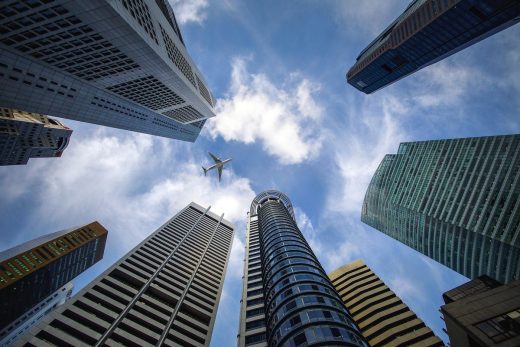 1.     Archdaily
Archdaily is basically an online blog, not just an architectural portfolio. This is quite a versatile site that will keep you informed and entertained for hours at a time. It offers architectural news and trends, events that cater to professionals in the industry, products you might need, and projects from designers and other parties. This is by far, one of the most visited architecture websites on a worldwide level. It has around 160 million page views every month.
2.     DesignBoom
On a daily basis, visitors of Designboom can read news and tips on architecture, industrial design, and international art. This is one of the oldest websites still standing, active since 1999. They even have daily newsletters for those who subscribe to the site!
3.     Houzz
There's hardly an architect (or aspiring architect) in the world that hasn't come across this site at least once. Houzz is an online community and a website that discusses all sorts of ideas surrounding décor, home improvement, interior design, and of course, architecture. It's an amazing place to get some inspiration and share your advice with like-minded people.
4.     Largo Studio
Largo Studio is a firm based in Japan, one that specializes in designing beauty salons, offices, and restaurants. Their site is full of amazing projects, designed responsibly and in a modern way.
This website is a thrill to visit. It has animated scrolling features, many geometric graphics, and projects that offer value. On it, you can find progressive videos that tell an architectural story, showing how the projects are managed from start to finish.
5.     Architizer
This is a digital platform that allows architects to share and promote their projects and work. From a tiny website, Architizer has turned into one of the biggest platforms for architects on the Internet. On top of that, Architizer has turned into an awards program for architecture on a global level.
6.     Patchwork Architecture
Patchwork Architecture is not just a place to find great designs and get inspired. It's also the perfect spot for architects to share their work, and even find a job. Patchwork Architecture offers large and small jobs, commercial and residential jobs, and helps clients create amazing spaces based on their preferences.
7.     Olson Kundig
If you're looking for a truly successful design studio to get some inspiration, this is it. Olson Kundig is very popular this year, and the reason for it is evident as soon as you visit the site. On the website, you'll find modern, sleek design and natural landscapes. Most of their projects feature a combo of natural elements like stone and wood, and tons of open concept designs.
8.     MAFCO House
MAFCOhouse has the motto that "great homes begin with great relationships". This is now a popular architecture firm from Canada, creating environmentally-conscious and modern homes. Looking through the site and their projects will give you a sense of calm since they combine nature with bright and minimalist designs.
9.     ABCD Architect
ABCD Architect has a huge web presence right now. It's an amazing architecture website led by a team of experienced graphic designers and architects. On it, you can find 3D modeling, sketches, VR products, and videos. With an impressive and unique website design and an impressive architecture portfolio, this site is a must-check for this year.
10. Humbert & Poyet
Humbert & Poyet share not only their finest projects, but also ways to keep buildings as functional and safe as possible. The website is truly inspiring, led by two popular architects who work on offices, restaurants, hotels, and apartments. On it, you can find truly unique, highly successful projects the company has worked on.
Wrapping Up
Architecture sites are an excellent way to source ideas and get some inspiration. Even if you aren't part of the industry, such sites are highly entertaining and motivational. There are tons of places to view amazing designs and architecture online, but for this year, these 10 are an excellent starting point. Enjoy!
Comments on this Tips for Top 10 Architecture Design Websites for 2021 article are welcome.
Building Articles
Architecture Design
2024 Paris Olympics' Aquatics Center, Paris, France
Architects: VenhoevenCS and Ateliers 2/3/4/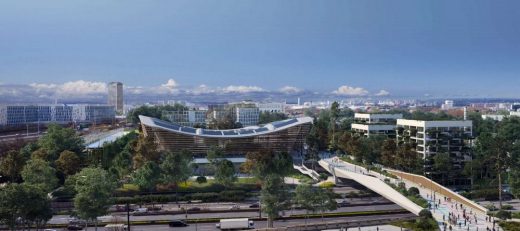 image courtesy of architects
2024 Paris Olympics Aquatics Center Building
Comments / photos for the Top 10 Architecture Design Websites for 2021 page welcome