Property Rental Tips, Buildings Letting Advice, Good Tenants, Landlords Help
Tools to Help You Fill Your Rental Properties Tips
18 August 2019
If you're a landlord and you need to fill up your rental properties, then time is of the essence. You may be losing money the longer you wait for that perfect tenant to walk through your door. That's why it's important to leverage technology when it comes to finding the right tenant for your property.
Landlords have been leveraging online tools such as marketplaces, tenant screening portals, and direct renting sites. These solutions have worked, in part, due to the rise in consumer-friendly spaces. That's why landlords have been investing more time and energy into key tools that can help fill rental properties faster.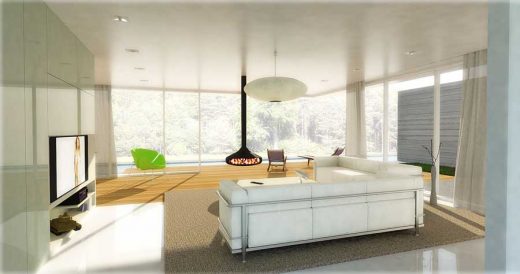 image courtesy of architects
Rental Properties Letting Advice
Design tools to maximize marketing
Landlords need to leverage the right marketing tools to enable greater engagement with online messaging. The right marketing materials will focus on the features of the property, the brand of the developer, and the upkeep provided by the landlord. It will also focus on enhancing the perception of the property significantly, using graphic design and visual aids.
That's why landlords need to take high resolution images and store them locally using a free online photo storage device. It is much more safe and efficient to use cloud storage devices rather than local storage. Not only do these tend to be more secure in the event of a theft or system malfunction, but they tend to offer far greater storage options.
These images can then be uploaded to the portals wherein renters can access details about the property. By providing high resolution images that are shot well, you're already beating the competition when it comes to filling up your rental property.
Landlords can also focus on building their online presence using websites and online microsites. They can brand their establishment using an array of digital marketing tools to fill up rental properties fast. Additionally, landlords can enable greater integration of offline and online efforts thereby creating a single acquisition channel.
Background analysis and tenant management
There are several tools online that deal with conducting background research on the tenant that is shifting into the rental home. These firms focus on performing a thorough analysis on the place of employment, their credit history, and felonies or pending litigation, among other things. They then share their findings with the landlord in an easy-to-read format.
Background research can also reveal information about the co-signer, as well. By looking through public records and the data shared by the co-signer, a background check can uncover key insights about the individual. This can help in measuring creditworthiness, and eventually adds significant weight in helping you fill your rental properties.
It's no wonder why free tenant screening services tend to be favored by both landlords and prospective tenants. Using these tools, a landlord can have access to useful information upfront, including employment, current living arrangement, family members, and much more. You can even screen tenants with poor credit to see if they're able to conduct a thorough background check when trying to rent.
Areas such as rent collection, utilities management, and tenant information also needs to be stored in a cohesive dashboard. The dashboard should be able to provide all the information necessary when it comes to each tenant living within the property. The software should also be able to simplify the process of paying rent each month and gaining access to the amenities offered within the complex.
Landlords can integrate a CRM style dashboard into their tenant management systems so that they can capture all conversations had with them, to be fed back to create rich insights. These insights will help landlords reach out to similar buyers and enable them to fill up their rental properties faster. Tenant management software is one of the best ways to improve the influx of tenants for renting.
With quality photos of the space for rent, free tenant screening tools, and a dashboard that allows tenants to connect with landlords, your rental properties will be occupied with happy tenants, and you'll be on top of every aspect of your rentals.
Building Articles
Comments / photos for the Tools to Help You Fill Your Rental Properties page welcome