Trusted Tips To Manage Your Cash Flow For Your Architecture Business Advice, Profit Guide
Tips To Manage Your Cash Flow For Your Architecture Business
2 Jan 2020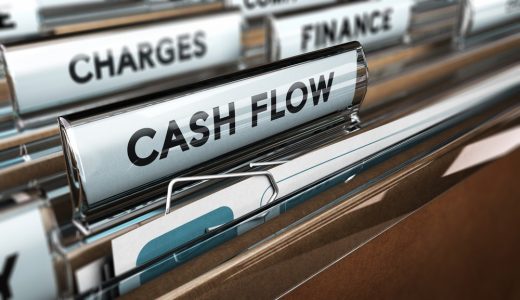 Owning an architecture business is similar to any business: it needs healthy cash flow to keep your business going. Cash flow refers to the amount of money that goes in and out of your business, in this case, your architecture business.
For instance, sales from paying clients are the inflows – cash coming into your business. On the other hand, when you pay for your business taxes, loans, rent, and other expenses, that's the outflow – cash going out of your business.
So, if you have more money going out of your business, then you don't have a healthy cash flow. Negative cash flow means that you may not have enough money to pay for your monthly business needs.
When this situation continues, you may end up losing your business. But, with the following tips and Wave's guide to cash flow, you can maintain a positive cash flow:
Manage Your Cash Flow Help
Differentiate Profits and Cash
When you know the differences between cash, profit, and revenue, you can analyze your cash flow better. If you say cash, it's the amount of money in your business' bank account that you can use to pay for your business expenses. On the other hand, profits include accounts receivable or unpaid sales yet.
For instance, if you've finished a dream home design project worth USD 500,000, but your client hasn't deposited it into your business bank account yet, then you can't consider it as an inflow. That's why even though you've invoiced them, the money is still in your client's hands. Thus, it won't reflect on your cash flow statement yet.
Now you know that profits which are not yet part of your cash flow statement can't pay your expenses, this will motivate you to inform your clients not to delay their payments.
Have A Separate Business Bank Account
If you noticed that a business bank account is often mentioned above, then here are the reasons. Before that, a business bank account differs from your personal bank account. Never use your personal bank account to deposit in your architecture business' profits. This way, you can manage your cash flow easily.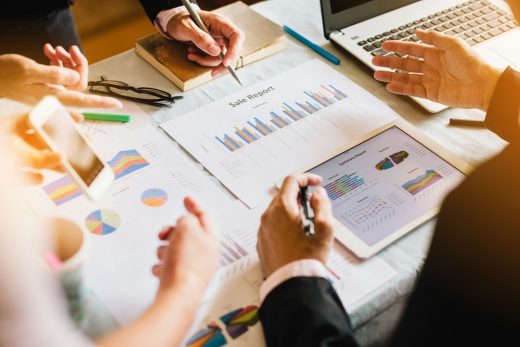 Here's a list of why you need to have a separate bank account for your business:
You can save a lot of time when preparing your tax payments because you won't need to separate your personal transactions between your business transactions.
Also, if your personal and business transactions are in the same account, you might miss some business expenses that have tax deductions.
You can have a clean record of business transactions that you'll need for your cash flow statement since only business-related transactions are reflecting on such an account.
Most importantly, you can ask the bank for a credit card where you can use it to purchase and pay it through your business account. As a result, you can easily ask for your credit card provider for the management reports so you can quickly check your outflows.
Prepare Solutions For Possible Business Risks
Now that you already established your architecture business' bank account, it's time to prepare for ways to solve possible business risks. You can do so by identifying potential business risks you may encounter along the way.
For instance, you may encounter clients who'll go missing without paying you first. Or, a big project may suddenly get canceled. It's vital to envision such problems as it'll help you budget your cash flow properly.
After you identify possible risks that might affect your business finances, you can delete the affected cash inflow. Then, you can think of other alternatives or solutions to cover the cash inflow. By doing so, you'll know what expenses to cut or whether to stop purchasing some equipment.
Implement An Effective Invoice System
Since your architecture business requires payments after you finish a project, you may find it challenging to manage your cash flow. Especially if you don't have back up money to finance your projects that may extend for a more extended period, you may end up having more loans, which you wouldn't want.
That's why you need to improve your receivables or unpaid revenues. You must turn your receivables into cash as fast as possible so you can pay your expenses on time.
To do this, you can do the following to let your customers pay their invoice quick:
Instead of a project-first-before-payment system, implement a deposit payment from your clients. It may be a 20% deposit, but at least you'll have funds to pay for expenses.
You can also use the deposit payment as a contract termination fee in case the client backs out on the project. That way, you won't end up wasting up your time and effort to get nothing.
You can offer discounts to clients who'll pay their invoice wholly before the project begins or when they pay before the due date. By doing this, you can encourage your customers to pay on time instead of delaying their payments.
Always remind your client to pay before the due date. This works especially for clients who may have unintentionally forgotten about their invoice.
Conclusion
All the tips above are just some of the best ways to effectively manage your cash flow. So, before you start your architecture business, it's best to understand the importance of cash flow management. If you're already operating your architecture business, it's not yet too late to follow these tips to improve your cash flow.
Just remember, when you manage your cash flow the right way, you'll grow your business in no time.
Comments on this guide to Tips To Manage Your Cash Flow For Your Architecture Business advice article are welcome.
Building Articles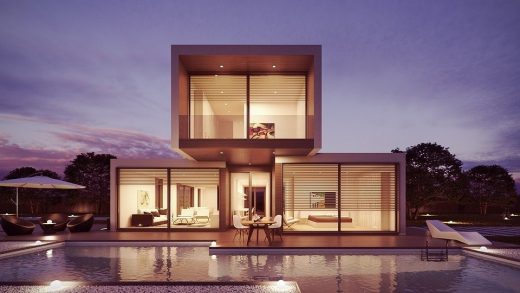 image courtesy of article provider
Comments / photos for the Tips To Manage Your Cash Flow For Your Architecture Business Advice page welcome