Tips for Writing a Compelling CV for Architects Advice, Tips, Guide
Tips for Writing a Compelling CV for Architects
23 July 2020
Standing out from the crowd of arcitects for a vacancy is tough, especially in these difficult times. Having a well-polished, authentic CV can help you get your foot in the door – and possibly even get you the architect job you were dreaming of. There are many awesome CV examples from CVmaker that can help you along the way. From finding the right format to presenting your information in the most effective way possible, the kind of help it offers can't be ignored.
Here are some tips for writing a compelling CV as an experienced or graduate architect:
Cite Real Accomplishments: Don't make up things on your CV. Not only will employers and others spot it, but it will likely torpedo you down the line if they don't Keep it real and honest.
Customize It for Your Audience: Make sure you add information that makes your CV stand out to the person to whom you submitted it. Add a little bit of customized flare here and there so that your recipient doesn't think they're receiving a one-size-fits-all CV applicable to multiple industries. You want them thinking that you are exactly the right fit for their niche and that's why you should customize it to that end.
Don't Leave Gaps: Don't leave large gaps in time in your CV. Account for every moment of your career as succinctly as possible. Gaps catch someone's attention and might make them wonder what – and why – you left it out.
Keep it Error-Free: Proofread and check your CV before submitting it. You don't want any sloppy errors speaking louder than the words on your document.
Personal Statement: Including some kind of personal statement not only gives you a chance to stand out from the crowd but also to outline your career goals and aspirations.
Frequently Update: Periodically review your CV to make the information on it is current and relevant. Having a current CV prepared to send out to someone upon request means that you're prepared for the opportunities that your career will throw at you.
Cite Numbers: People love to see numbers when they read about your accomplishments. Make sure you back up your claims with hard facts that you can discuss in an interview or otherwise.
Use a Clean Design: Some people think that having a CV that "stands out" when it comes to the appearance of the document is a positive thing. It's better to have a clean, easy-to-read, relevant CV than it is to have one that is eye-catching.
Verifiable Information: You'll want to include easily verifiable information on your CV as well as points of fact that you can discuss with your counterpart in an interview situation.
Keyword Optimization: With the importance of search engines these days, you should make sure your CV is keyword-optimized for headhunters and platforms like LinkedIn. It will make your document easily searchable and might even help you land a job interview.
Architectural skills: Adding a list of common architecture skills into your resume can help you get the call for job interview. We piled a list of them:
| | | |
| --- | --- | --- |
| Soft Skills | Hard Skills | Technical Skills |
| Communication | Engineering | AutoCAD |
| Creative Thinking | Math | CAD |
| Critical Thinking | Design | Drafting |
| Problem Solving | Computer Skills | Revit |
| Listetning | Building Codes | Estimating |
| Detail Oriented | Business Knowledge | Legal |
| Decision Making | Specifications | New Construction |
| Strategic Thinking | Model Making | Project Management |
| Perceptiveness | Budgeting | Renovation |
| Collaboration | Fianance | Scheduling |
Examples ideas for Architecture CVs: Check below some specific examples of wrong and right way of writing CV parts.
Wrong
Right
Resume Summary
Architect with the knowledge of CAD design, Revit, building codes, and business knowledge. Searching a job in design at a high-level architecture firm.
Very creative AIA-registered architect with 5+ years experience. Seeking a position as a design architect (AECOM). Designed 10+ multi-million-dollar jobs for DDG, at 30% less cost than competitors, with 15% less rework than colleagues. Received 8 client commendations.
Objective Statements for Intern Architect
Passionate architecture student with skill in CAD design and financing. Searcing for an internship with a design and engineering company.
Enthusiastic architecture student with great skilss in CAD design. Won third place in the Promising Architecture Students Competition for CAD design. Built up 3D models for a port with containers.

Experience

Architect at a leading architecture company.
Worked on budgeting projects.
Delivering building and architecture projects to budget.
Worked with clients and builders.

Lead architect at a well-known architecture company. Developed 5 high-scale jobs with engagement in all stages of work.
Received 6 commendations from client for excellence of design.
Delivered project budgets to 95% accuracy of finished costs.
Built up bid-winning designs at 10%-20% less cost than competitors.

Architecture Student Resume

No experience, since I am still studying.

Other Experience

Sales
Waiting job at café

Ambitious Trainee Architect

2016 – 2017

3D CAD design for my family home project.
Designed a stage for a local acting group.
Third place, Annual architecture students' competition.
Attended several architecture conferences and seminars such as the California Design Conference, 2019.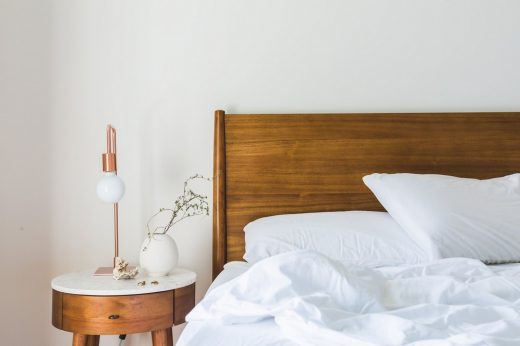 Comments on this guide to Writing a Compelling CV for Architects article are welcome.
Architectural Design
Comments / photos for the Tips for Writing a Compelling CV for Architects page welcome