Tips for students to become a good architect guide, Online higher education advice
Tips for Students to Become a Good Architect – Advice
10 July 2022
That magnificent building that captures your attention every time you are on the road is the work of an architect. You can be the name behind the next iconic building to define the future skyline of your city. You only need to sharpen your architectural skills.
A good architect balances creativity and functionality. His buildings must meet the highest professional standards set without consuming a fortune. You learn these principles in class and by working with seasoned professionals in the field. How do you become a good architect?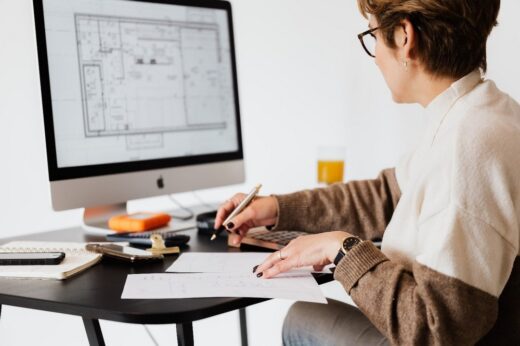 Tips for Students to Become a Good Architect Professional
Excel in class
Good grades give you the confidence to face clients and promise the best results. Employers are also looking for the best brains in architecture. Excellence in class is one of the tenets used to measure your understanding of architectural principles. Professional research paper writing service UK will help you to craft the best paper that will safeguard your grades.
Architectural designs are guided by certain principles. These principles are studied in class. If you do not understand the ideas taught in class, you cannot design the best buildings. Even your passion and creativity will not cover for a poor understanding of basic principles. Commit the required hours to help you study effectively.
Develop your passion
Architecture is both an art and a science. It is an art because it requires a lot of creativity to avoid designing mundane structures. Passion will give you these ground-breaking ideas that make your work iconic.
Visit iconic buildings and understand the construction process. Try new ideas and discuss them with peers or seniors. Use simulation software to see the practicability of these ideas. Such an approach will help you to create the most iconic buildings even before graduation.
Work with a mentor
A mentor has walked the journey you would like to take. Identify an accomplished architect who will guide you in your journey toward becoming a professional. Your alumni network and faculty will help you to pick a mentor. Parents and guardians could also know reliable architects in your neighborhood to guide you in your professional journey.
A mentor helps you to identify opportunities that can propel your professional growth. They include networking events and internships that can translate into employment. The mentor will also help you to avoid mistakes that will compromise your professional standing. A mentor will help you to reach your goals faster than walking the journey alone.
Start working on small projects
Participate in trial projects for your class. Examine building designs from the past and take part in debates about architecture today. Enter competitions even if it involves the most experienced architects. Such small projects, exposure, and engagement will help you to sharpen your architectural skills. Your future ideas will be more practical and more polished than those of your peers. You have the confidence to work on real projects.
Take internships
Work with an actual architectural firm as an intern. Join them as they conceptualize and design structures. Understand the process and provide your input. You will be guided and praised for the ideas you produce. An internship is a networking opportunity since you meet future employers and partners. You also learn how the industry works from scratch to the completion of a structure.
Polish soft skills
Architects make numerous presentations about the structures they have designed. They have to market their ideas in search of contracts. Beyond drawing the best structures, a successful architect must convince his clients. Soft skills like communication and presentation will help you to win contracts and convince potential clients.
Being an architect is a journey. Every move you make while in class will determine how well you fit into the industry upon graduation. Excel in class, pick a mentor and start working on projects as an intern in preparation for entry into the architectural profession.
Comments on this Tips for Students to Become a Good Architect guide help article are welcome.
Building Articles
Residential Architecture
Comments / photos for the Tips for Students to Become a Good Architect page welcome