Rainer Schorr Germany, Overbuilding single-storey structures to create housing guide, Building tips, Online advice
Rainer Schorr: Overbuilding Single-Storey Structures to Create Housing in Major Cities
25 Aug 2021
An end to single-storey buildings: A new housing construction trend is underway in major German cities. Stand-alone single-storey supermarkets are being replaced with multi-storey buildings. While retaining the retail area on the ground floor, the new structures stack another five or six floors on top of them to create residential accommodation. The background to this is the growing demand pressure in Germany's housing markets and the municipal efforts to use existing land development potential as efficiently as possible.
Rainer Schorr German Real Estate Expert: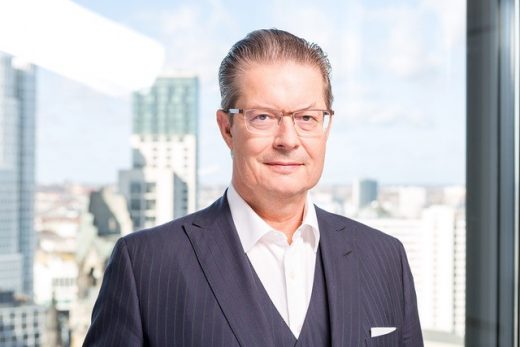 Rainer Schorr Overbuilding Single-Storey Structures
In Berlin alone, 330 plots qualify for overbuilding, according to Grit Schade, Head of the Housing Coordination Office of the city's Senate Department for Urban Development and Environment. There is an urgent need for action when you consider the forecast by Berlin's urban development department, which projects a new-build demand of 194,000 flats between now and 2030. Razing the single-storey buildings and replacing them with mixed residential/retail buildings could potentially create 20,000 to 30,000 new residential units. If the entire potential was to be exploited, these properties would hypothetically cover ten to fifteen percent of the total demand.
This is exactly what Berlin's body politic appears to have in mind. "Faced with the enormous housing demand, it is not uncommon for zoning authorities to exert considerable pressure on retailers," said Rainer Schorr, Managing Director of PRS Family Trust GmbH. "New land for large-scale retail developments is zoned only if multiple grocers, for instance, consent to potential densification measures and to the overbuilding of single-storey structures and parking lots."
Need for Consensus-Building among Stakeholders
Investors and developers specialising in volume retailing used to focus primarily on open areas. After all, it is easier to develop a vacant plot than a plot already occupied by a building. Prior to the demolition and the subsequent new-build construction, the investor and the incumbent tenant need to come to terms over the question whether the tenant will move out for good or wishes to return to the same site upon completion two years later. "It is a challenge almost impossible to overrate," said Rainer Schorr.
"Because multiples are generally loath to give up revenues from retail premises – least of all over extended periods of time." The loss in revenues is compounded by the diversion of the customer base, especially in the grocery segment. However, these drawbacks are offset by the prospect of an economically superior scenario of occupying, on a new lease, a building whose upstairs residents are likely to become regular customers.
Solutions Marked by Short Distances
The ongoing demographic change plays a not insignificant role in all of this. For one thing, today's seniors—what with their growing life expectancy—prefer to stay longer in their own apartments and to have convenient access to their daily shopping venues. Members of the working population, too, appreciate short distances to keep from wasting time when shopping for groceries after work, which is made easier by store hours extending well into the evening now.
Things are also made easier by the substantial improvements in noise abatement measures in recent years and the possibility to reduce the nuisance created by goods deliveries to a minimum by installing separate driveways and staircases. Ventilation systems are also much less noisy than they used to be. A well-considered planning effort that takes the latest fire safety requirements into account will ensure harmonious coexistence ahead of time.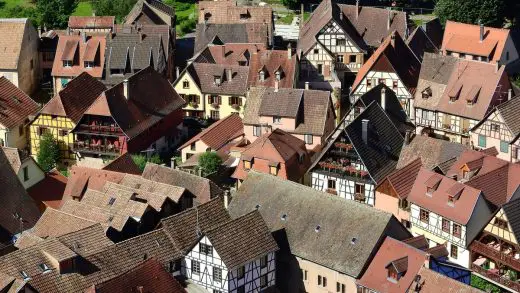 Specific Structural Challenges
Another serious challenge is the urgent need, from the retailers' point of view, to provide parking facilities. While surface parking used to be the standard, the parking facilities are now moved into underground car parks due to the constraints of inner-city construction, ideally into basements that get daylight. Lifts and escalators lead directly from the parking decks to the retail areas. Naturally, this creates a cost issue for investors, and increases the need for owner and occupier to cooperate. One question that needs to be sorted out in this context is how to separate customer parking from resident parking.
The question presents itself analogously in regard to the entrance areas. The supermarket entrance must be kept separate from the entrances to the flats in a way that is acceptable to the building's residents. This brings us to the challenge that the standard layout of a residential building is very much at odds with the standard floor plan of a supermarket. Yet the two need to be reconciled with each other if they are to share the same building. It has proven most practical for supermarkets to take a rectangular shape on a relatively large footprint.
Multi-dwelling units, by contrast, tend to be accessed via several staircases and thus require several entrance areas. Both layouts have to be combined with each other. Keeping the number of residential entranceways low will automatically create lengthy corridors that could be hazardous if fire breaks out. The solution to the dilemma commonly chosen in practice looks like this: On the one hand, retail occupiers get their favoured rectangle. But it is intermittently interrupted by cut-outs to accommodate residential entranceways even if their depth is kept to a minimum. Alternatively, the residential entranceways may be placed as close to the corners of the building as possible.
One drawback from the retail occupier's point of view is that a six-storey building with a retail unit on the ground floor requires, for structural reasons, a comparatively large number of uprights – compromising the flexibility of the retailer's floor plan. "For the owner, the mixed use tends to be a boon. The lettable area owned on the same plot of land increases while the investment asset becomes highly diversified in terms of use types and tenant base, and will usually sell for an attractive price," said Rainer Schorr.
Comments on this guide to Rainer Schorr: Overbuilding Single-Storey Structures to Create Housing in Major Cities article are welcome.
Building Articles
Residential Architecture
Comments / photos for the Rainer Schorr: overbuilding single-storey structures advice page welcome