Think through these 6 things before you hire a roofer, Building roofing repair, Property maintenance
Think Through Things Before You Hire A Roofer
11 Jul 2021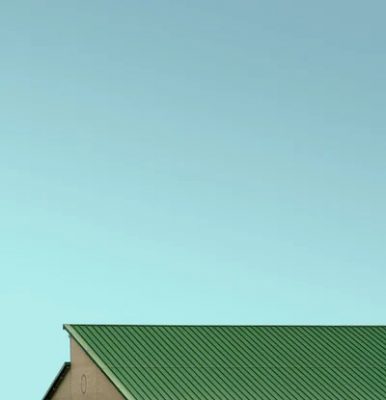 Hiring a roofer can be expensive. At times, it can also be an absolute necessity. Because of how much money roofers charge, it's important that you think it through carefully and hire the right one.
Your roof is the most important part of your home, so it's important that you don't mistakenly hire an amateur to repair it. A single mistake on their part can cost you an absolute fortune to repair.
This article will outline six things that you need to think through before you hire a roofer:
What's the Address?
Experts recommend that you only hire roofers with physical offices that are close to your home. A local office can be very convenient, especially if you're having a hard time getting hold of the contractor by phone. You need to be able to access your roofer at all times in case you need help with anything.
If a contractor doesn't have a physical address, this can indicate that they are not running a legitimate or prosperous business.
Avoid contractors who go door-to-door and operate from a van. These contractors are called 'cowboy roofers.'
Quotations and Costs
When you're searching for a roofer, you should get several bids from multiple contractors. Don't rush it and accept the first bid that you get. If you do this, you might get overcharged.
Make sure that you do not pay your chosen company the full cost upfront. This can result in a lack of service. You also need to make sure that your chosen contractor offers you a warranty or guarantee that will cover the cost of the work if they go out of business or provide substandard work.
References and Reviews
You can tell a lot about a contractor by their reviews. It's not uncommon for people to manufacture their own reviews, so take each review with a pinch of salt. Reviews that are posted on websites like Google Reviews or Trust Pilot are less likely to be faked than those posted on the contractor's own website.
You should also ask to see some of the contractor's previously completed work. You might also want to ask them if they could put you in touch with a client that they have worked with in the past.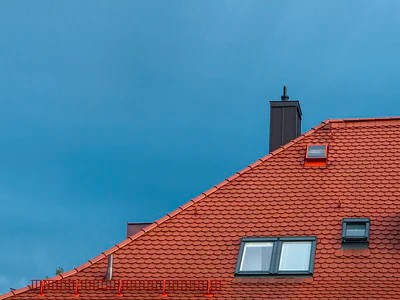 Licensing and Insurance
The roofing contractor that you hire must be licensed and insured. Hiring a roofer that isn't licensed and insured can be a very bad idea. Licensed contractors will have passed exams and tests, ensuring they know what they are doing. Contractors who are licensed are also insured. Insurance protects you and the contractor.
Ask to see proof of a contractor's insurance. You should also ask if they are associated with any unions or trade organizations that can verify their credentials. If you are dubious about a contractor's insurance, don't hesitate to phone the issuing body and ask about them.
Experience
You don't want to hire a roofer who isn't experienced. According to the experts at metrorandr.com, your roof isn't something that should be left to an amateur. It takes a long time for contractors to be able to handle different types of roofing problems. It takes a long time for them to become experienced.
A contractor who has a length of experience in the roofing industry will have performed all types of maintenance. They will know how to repair your roof, which tools are best for the job, and how to do it safely. Don't be ashamed to ask a roofer how experienced they are before you hire them to repair your roof.
You might feel that it's rude to ask them, but it isn't. It's your roof that they're going to be climbing around on, and if they're inexperienced, it's you that will have to pick up the pieces. The ideal roofer should be more than happy to explain their qualifications to you.
Warranty
As we mentioned above, it's important that the roofer you hire offers you a warranty. They are two types of warranties: workmanship warranties and manufacturer warranties. A workmanship warranty will cover you against any mistakes made by the contractor. A manufacturer warranty covers you against defects on the materials used by the contractor.
A respectable contractor will admit when they have made a mistake and honor a warranty. An unscrupulous contractor will not. That's why it's important that you do your research and find the best contractor for your home's roofing repairs. Everybody makes mistakes – not everybody can own up to them.
With this article, you'll be able to find the right contractor for your roof's repairs. We hope that you have found this article enjoyable and informative. Make sure that the roofer you hire is qualified, experienced, insured, and honest.
Comments on this Think Through These Things Before You Hire A Roofer article are welcome.
Roofing Articles
Roofing Posts
Hire an Expert to Look at your Roof
3 tips to find a great roofing contractor
3 tips to prepare for your roof replacement
Building Articles
Residential Architecture
Daydreams School House, Tippet Rise Art Center, Fishtail, Montana, USA
Architects: Cushing Terrell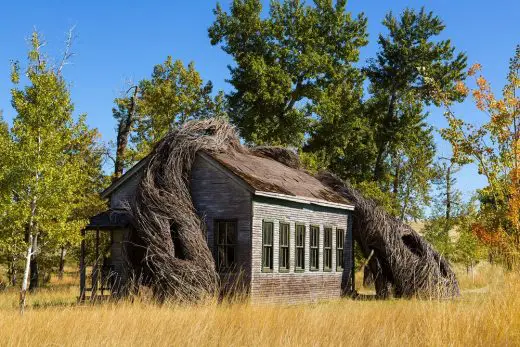 photo © Karl Neumann
Tippet Rise Art Center in Fishtail, Montana
Comments / photos for the Think Through These 6 Things Before You Hire A Roofer page welcome