4 things to pay special attention to when designing your new home, Property design tips, House style advice
Things to pay attention to when designing your home
22 May 2021
You were able to purchase a plot of land, and you're excited about having full control of how your new home will look like. Creating a house from the ground up is no small task, and you should aim to be as prepared as possible to tackle the process with the knowledge and resources necessary to succeed in your endeavor.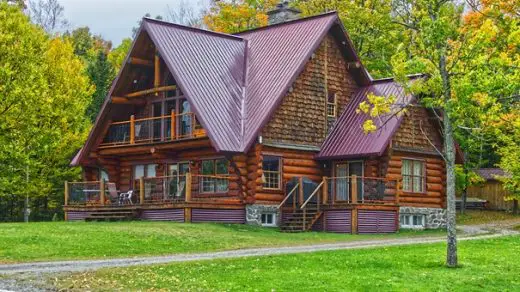 Pay Special Attention to When Designing a New Home Guide
You may already have some ideas in mind, as any first-time homeowner would in this situation. However, there are some crucial aspects you should research in-depth before starting if you want to avoid serious problems further down the line. In the following guide, we share 4 things to pay special attention to when designing your new home.
1.   List your Lifestyle Needs
No two families are the same, and you should keep this in mind when you think about what your dream home should look like. Factors like the age of your kids and the size of your household are crucial to determine the number of rooms and bathrooms needed to accommodate everyone comfortably.
Common spaces should also be available for every family member to use and relax at all times. Some families may not be around their home that much but may still want to have enough private space once they arrive home. Sit down and come up with a list of priorities of what the new home should feature. Perhaps you would enjoy having walk-in closets, a tankless water heater, landscaping, or more. Some people plan to build a home to live in for some years and sell it once their children leave for college, so that can also influence the home's final design.
2.   Set a Budget
You may have a particular vision for your new home, which can include amazing features to offer your family a cozy and safe space. However, it's also important to keep your feet on the ground. Money will probably be the biggest limitation for your project, so setting a budget is crucial to determine how the rest of the process will go.
Families can opt for different home loans depending on their financial situation and this will determine how much they can spend on different items. Therefore, setting a budget right away will make your discussions with an architect much smoother.
Sometimes it may be easier to leave some features for later discussions and focus on fundamental elements. For instance, investing in high-quality building materials, taking into consideration the land's properties, and preparing your house for potential natural disasters, should all be part of your priorities when discussing your construction plans with a contractor.
3.   Learn about County and State Regulations
When designing your new home, you will need to consider essential systems like plumbing, electricity, or HVAC. They're crucial elements to your home and should all follow current regulations to the letter to avoid any safety or health concerns that might negatively affect your family.
When designing the house, professionals working with mandinelectrical.com.au advise researching on your own what building permits you will need to start construction, instead of just blindly depending on your contractor for all the paperwork, to avoid any legal trouble. That way, once construction starts, you will be certain that your home will be safe to live in and you won't require any additional repairs for a few more years, which can drain your pocket significantly.
4.   Think about Furniture Placement Early
While it is important to think properly about your home's layout, you might want to also start thinking about the way you want the interiors to look once the foundations and walls are settled. You can research interior design basics and start with rough sketches for what you want in every room of your future home.
With this approach, you will avoid awkward situations further down the road where you order furniture that won't fit in its designated space or won't match the overall style of your new home. You can search for inspiration online or consult with an interior designer to help you create the perfect home for your family.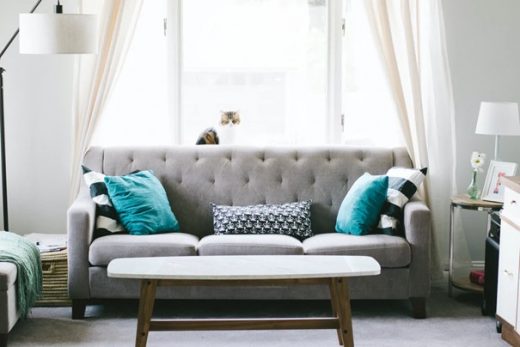 Planning every step of the house designing process will make things much easier once the ball starts rolling. With a clear design and purpose in mind, you can make important decisions based on unexpected circumstances and delays as the project moves along. Always remember that the process will be stressful and you will make mistakes since you rely on so many people and you'll be needing to decide on many variables. However, the light at the end of the tunnel will be a beautiful home for you and your family to create beautiful memories together.
Comments on this Things To Pay Special Attention To When Designing Your Home article are welcome.
Building Articles
Residential Architecture
Loch Tay Boat House, northwest of Perth, central Scotland
Architect: McKenzie Strickland Associates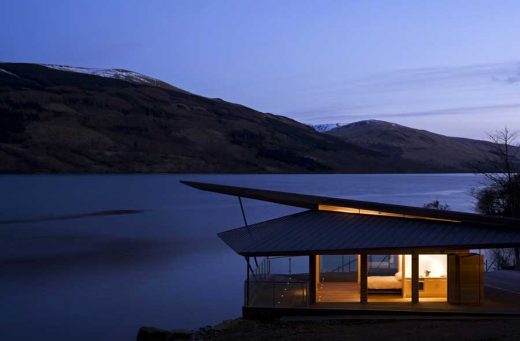 photograph : Keith Hunter
Loch Tay Boat House
Comments / photos for the 4 Things To Pay Special Attention To When Designing Your New Home page welcome