Things to know before moving to Bay Area, San Francisco home move advice, California property relocation
Things to Know Before Moving to Bay Area
April 26, 2023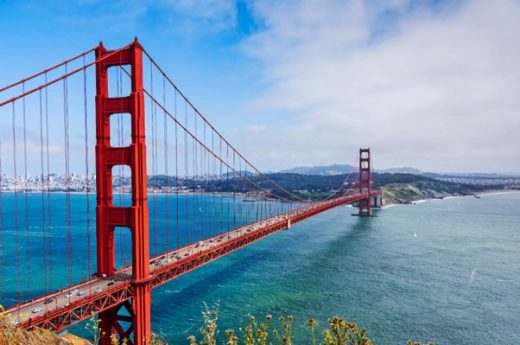 Introduction
The Bay Area is one of the most desirable places in the US to live and work. With great weather, an abundance of outdoor activities, and a thriving economy, it's no wonder so many people are flocking to this beautiful part of California.
SF is a dynamic city with something for everyone. Located in the heart of Northern California, the city offers stunning views of the Pacific Ocean and surrounding hillsides. From its bustling downtown streets to its iconic landmarks like the Golden Gate Bridge, this unique Bay Area destination has it all.
Turn to the SF Bay Area movers experts for a quick and convenient move to the desired location. But before you take the leap and make that move, there are certain things you should know.
10 Facts About San Francisco
1. Cost of living
The decision to move to Bay Area may come with various expenses. The cost of living in SF is notoriously high, and it's not just the rent that will take a bite out of your wallet. Food, transportation costs, and other necessities can add up quickly in this expensive city. Groceries are 20% more expensive than the national average and gas prices are some of the highest in the nation.
With these expenses taken into account along with other daily costs like utilities and parking fees, living here can be quite costly compared to many other cities across America.
2. Neighborhoods
SF is made up of many distinct neighborhoods, each with its unique character and charm. From the vibrant nightlife of SOMA and Mission to the upscale shopping districts like Nob Hill and Union Square, the place offers a diversity of experiences for people from all walks of life. Whether you're looking for an urban adventure or a more relaxed atmosphere, this city has something for everyone.
3. Rental market
The rental market is incredibly competitive, and it can take a while to find the perfect place. Rent prices have been steadily rising over the past few years, making it difficult for many to find affordable housing options. The median price for a one-bedroom apartment is currently around $3,500 per month. But rental prices vary greatly by neighborhood, so be sure to research and compare different neighborhoods before committing to one.
Additionally, some landlords require tenants to have a credit score of 700 or higher, so keep this in mind when searching for a place. Finally, most apartments come unfurnished, so you should account for furniture and other household items when budgeting for your move.
4. Population info and demographics
SF has a population of approximately 880,000 people, making it one of the most densely populated cities in the US. The city is also diverse and welcoming to all races, ethnicities, religions, genders, and sexual orientations.
5. Weather
The weather can be unpredictable, especially during the summer months. The city experiences a typical Mediterranean climate with warm days and cool nights year-round. You'll want to bring layers if you plan on spending any time outdoors. While the city doesn't get much precipitation, fog is very common in the evenings and mornings.
6. Career options
San Francisco is a great place to pursue a career or launch your own business. The city has major industries in technology, finance, biotech, and healthcare. Additionally, the economy is thriving thanks to its diverse job market and many start-ups that are popping up all over the city.
7. Education
The place is home to some of the best universities and colleges in the country. The University of San Francisco, Stanford, and UC Berkeley are all located nearby. In addition, several public and private schools throughout the city offer quality education for students of all ages.
8. Public transportation
The city has an extensive public transportation system that includes trains, buses, and light rail. It's the most used mode of transport for city dwellers, with many people relying on it to get around. If you plan on using public transportation regularly, be sure to purchase a Clipper Card which can be used across all systems.
9. Activities and entertainment
San Francisco is a great city for those who love the outdoors. There are plenty of parks, trails, and beaches to explore throughout the city. Additionally, there's an abundance of cultural activities and entertainment venues to choose from such as live music, theater performances, festivals, and more.
10. Arts and culture
There is also an area full of art, culture, and creativity. From street art to galleries, there's no shortage of art to be found here. There are also several museums and institutions dedicated to preserving the city's history and showcasing some of the world's greatest works of art. Additionally, San Francisco plays host to many cultural events throughout the year such as Pride,
7 Tips for Moving to San Francisco
1. Prepare a budget
San Francisco is an expensive city, so it's important to plan and budget for your move. Account for rental prices, furniture, and other living expenses before you leap.
2. Prepare a moving plan
Make sure you have a plan in place before you start packing. Research neighborhoods, apartment options, job opportunities, and transportation systems to make sure you're making the right decision.
3. Choose the right neighborhood
San Francisco is a huge city with many different neighborhoods. Each neighborhood has its unique vibe and character so be sure to research and compare different areas committing to one.
4. Ask some real citizens for their advice
The place has a strong sense of community and there's no better way to learn about a place than by getting the opinion of people who have lived there for a while. Ask those around you for advice and information on the city before making your move.
5. Find a job
Finding a job can be challenging, but with the right resources and determination you can make it happen. Make sure to start your job search early, so you'll have some steady income when you arrive.
6. Choose a reliable moving company
Hiring a moving company can save you time and stress, so it's important to do your research and find one that's reliable. Get quotes from multiple companies and read reviews to ensure you're making the right choice.
7. Get rid of unwanted items
Before you move, it's a good idea to go through your belongings and donate or sell anything you no longer need. This will make the packing process easier and help reduce the amount of stuff you need to bring with you.
Wrapping Up
Moving to SF is an exciting adventure, but it's essential to do your research and plan. With its diverse job market, excellent universities, public transportation options, activities and entertainment venues, and arts and culture scene – this city has something for everyone!
Before you make the move into the City by the Bay be sure to prepare a budget and moving plan as well as find a reliable mover. Lastly don't forget to tap into local resources like asking real citizens for their advice on living in San Francisco. Now that you have all these tips under your belt we wish you luck with your move!
Comments on this Things to Know Before Moving to Bay Area: What You Need to Know article are welcome.
California Architectural Designs
Los Angeles Architectural Designs
California Architecture Designs – architectural selection below:
Italian Styled Villa, Woodside, Silicon Valley, CA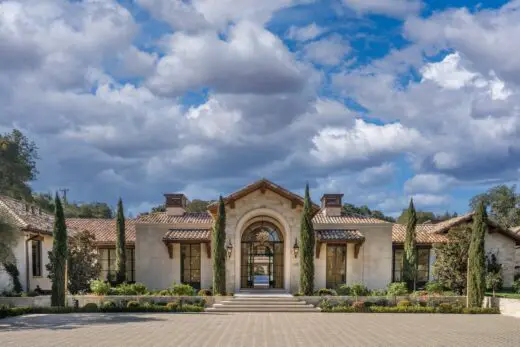 photo : Paul Rollins
Italian Styled Villa, Woodside Silicon Valley
Evelyn Avenue Workplace, City of Mountain View, CA
Architects: WRNS Studio ; Landscape Design: SWA Group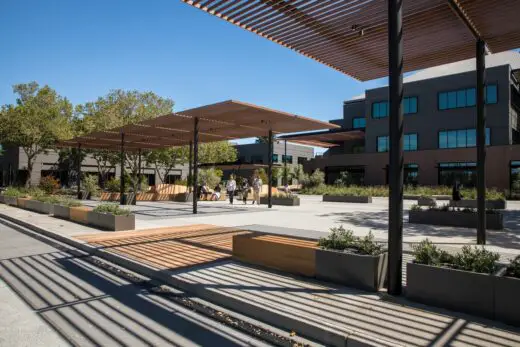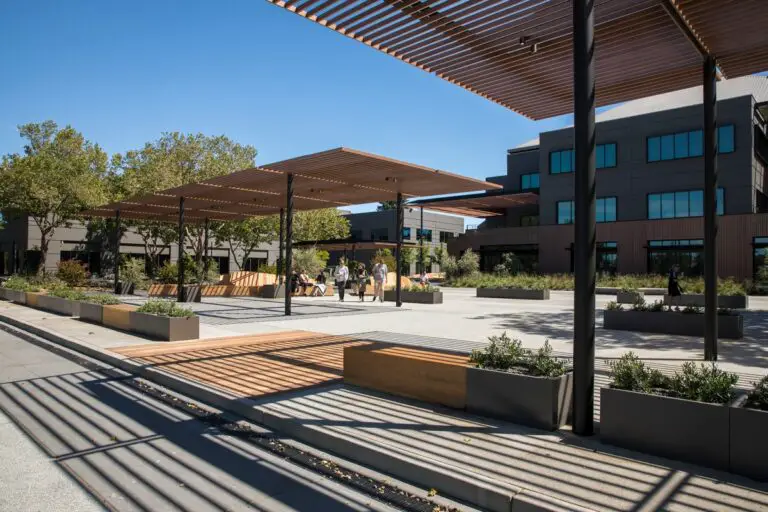 image courtesy of SWA Group
Evelyn Avenue Workplace, Mountain View, CA
Gardenhouse Building, Wilshire Boulevard, Beverly Hills, CA
Design: MAD Architects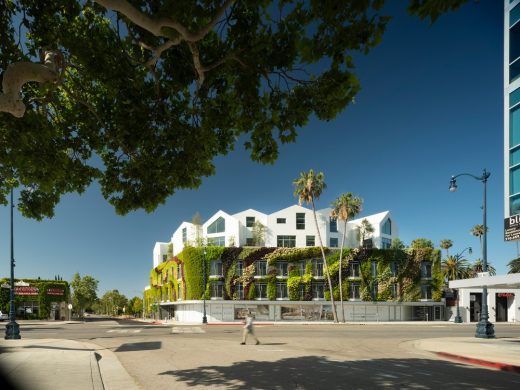 photo : Nic Lehoux
Gardenhouse Beverly Hills
Oak Pass House, Beverly Hills, Los Angeles County, California
Architects: Walker Workshop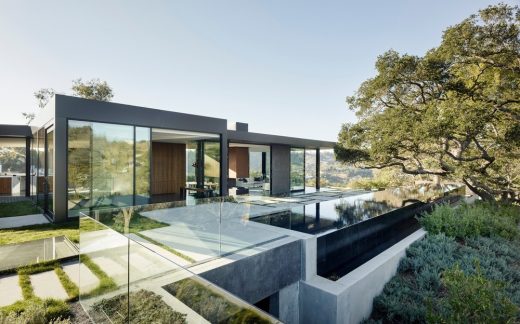 photograph : Joe Fletcher
Oak Pass House in Beverly Hills
Home
Residential Architecture Articles
Comments / photos for the Things to Know Before Moving to Bay Area: What You Need to Know – San Francisco home move guide page welcome