Trusted Home Renovation Advice, Real Estate Enhacement Tips, Property Improvement Guide
Things To Keep In Mind Before Renovating Your Home
14 Oct 2019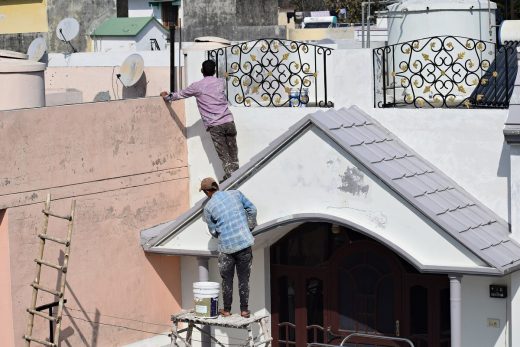 Home Renovation Guide
Most people wait for the warmer spring months in order to renovate the house so that it looks as rejuvenating as the new season. And with good reason, good working conditions, tax returns, and problems like delayed shipment and exposure of interior to cold air can be avoided in warm weather.
However, renovation is a difficult project. Shady contractors, over budgeting, lack of advice, there are many pitfalls in the way of your dream house.
So that's why it is important to not head into the project headfirst and blindly. We are here to give you some beneficial tips to help you with woes of renovation.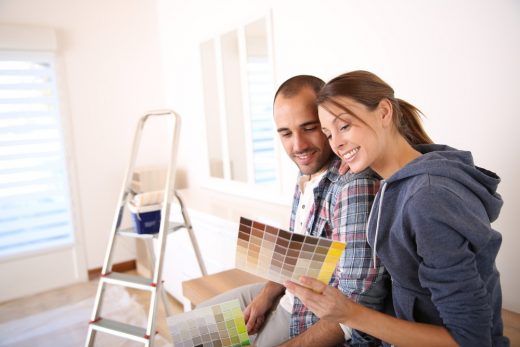 image courtesy of article provider
1. Run the Numbers
This is the most important decision to make before you decide to renovate your house. You should bear in mind the return of investment for your project. Is this going to be your dream house, or are you going to sell it in the near future? After you have planned this, then allocate your money accordingly.
Kitchen and bathroom renovations are the most popular and profitable investments for home-owners. It is also a good idea to insulate non-insulated or poorly-insulated areas of the house as this will save energy costs in the long run.
Always keep some emergency cash aside from your allocated budget. There are many situations that may require you to spend extra money, so it is wise to be cautious.
If your renovation plans don't suit your budget, consider applying for a home equity loan or home equity loan of credit. This has the added advantage of reducing your interest each year saving valuable money.
2. Set Realistic Goals
This is crucial before you set out to start renovating. Do you want a major change like a new kitchen or small changes like a new cabinet? A useful technique would be to create a mood board after browsing through Pinterest, flipping through home décor magazines, or watching relevant TV shows.
It is very easy to lose track of things and go over budget, so be mindful of the cost of materials, equipment, and labor with regard to your budget.
Outdoor living and landscape projects often require machines, so keep that in mind.
Once you have an idea of what you want, you might want to see how the combination of all these goes together. There are different types of software available to help you get a 3D walkthrough of your planned house.
3. Research Materials
Now that the budget and plans have been set aside, you have to decide on the equipment, materials, and furnishings that will be needed.
Then you have to check the cost of each material required and shop around to find cheaper or better alternatives. You may opt for online shopping for ease and to save time.
4. Hire a Good Contractor
You might be very off about your estimates on budget and knowledge about materials. In the case of major renovations, hiring a contractor is a wise idea.
We have all heard of reno horror stories, contractors going MIA, charging double the estimates, and others. So to avoid such situations, check the following before hiring a contractor:
  Contractor's license
Certificate of insurance for general liability and workers' comp
Lien history
Bond number and certification
You will be spending a good portion of time and part with a sizable amount of cash and sanity with your contractor, so conduct personal interviews for making a good decision.
5. Insist on an Airtight Contract
You are investing a large portion of time and money on the renovations, so ensure your contractor understands that you mean business. Always create a detailed written agreement with clauses to protect yourself from smarmy contractors, who might use loopholes to swindle you.
At least, include clauses for the following:
Payment schedule (make sure you never complete final payment until you are 100% satisfied)
Set time period within which you want to finish
Potential penalties for missed targets
Details on all the work, and this means everything from walls to the tiles on the floor.
You may also enlist the help of a designer to reduce decorating drama and tough decisions. They can also result in a good discount from building supply and furnishing markets.
6. Try DIY
Some projects like painting, changing cabinet pulls, and planting bushes are DIY-friendly, so you may tackle these yourself to save some money. More often than not, many homeowners start a project thinking they can do that but give up halfway.
Most electrical and plumbing work is better kept for the pros.
So before you commit to any project, check whether you have the skills, time, and energy to spend on it, or it requires a trade license to perform.
7. Test Your Colors and Materials
You must have already settled on your favorite colors for the walls and the materials for fittings, but will they look good together? Often times, what you see in shops and online looks drastically different in the settings of your home, especially due to the changes in lighting throughout the day.
Therefore, try to order samples of as many things as possible from carpets to fabrics, and observe how they look in your home.
You can use spare cardboard and paint with your sample colors and move them around throughout the day to test out whether they suit your walls.
Now that you have chosen a color for your walls, you may begin painting (DIY if you are up for it!).
Paint sprayers are great for this. Not only they are easy to use and maintain. The best paint sprayers in the market have tons of cool features for applying your favorite color on your wall.
After all, you only make your dream house once, right?
8. Time Your Renovation Right
Renovations, especially major ones, have multiple stages and require a lot of time, so it is important to book a contractor and prepare source materials in advance.
Some projects need permits, and building inspectors need to approve a stage to move to the next one- all this takes time. There is also the matter of unplanned delays like the weather, subcontractors getting sick, or even delicate projects.
So, take these into account before you start renovation.
Winter is the best time to make your plans for the renovation and set things into motion once the weather warms up.
9. Interview Professionals
Whether it is only a part of the project or the whole project, book professionals in advance, especially before the peak season begins (spring and summer), or you might miss out on a good contractor.
Also, remember to consult with multiple companies to estimate costs and timelines before you make up your mind. It is important that you work with a project manager who is in sync with your vision of your dream house.
10. Consider Other Options
Even after all the planning and preparation, things may not work out for you in terms of budget or skillset; you should change your plan, preferably as soon as possible.
Reach your contractor to discuss changes that should be made which would go in favor of both your budget and tastes.
Final Thoughts
Renovation can take a toll on your and your wallet's health. So it is important that you have a clear plan in mind before you begin renovation works.
Keep in mind the quality of life that you want in your home and plan accordingly. Also, remember to consider the needs of family members who are elderly and special needs  when making the renovations plan.
The flow within the house should also play a factor in your plans. You probably want some personal, quiet workspace and avoid situations where everyone is bumping into each other in the kitchen.
Proper planning goes a long way for a stress-free renovation, so be ready before you start. Good luck renovating! (You will need it!)
Building Articles
Comments / photos for the Things To Keep In Mind Before Renovating Your Home page welcome