The Top Design Trends of the 20th Century Tips, International Building Guide, Architecture Style
The Top Design Trends of the 20th Century
1 Sep 2020
Designers often take inspiration from the past when coming up with new ideas. In the design world, nothing really dies, and what was once old-fashioned can often enjoy a revival on the back of a celebrated designer.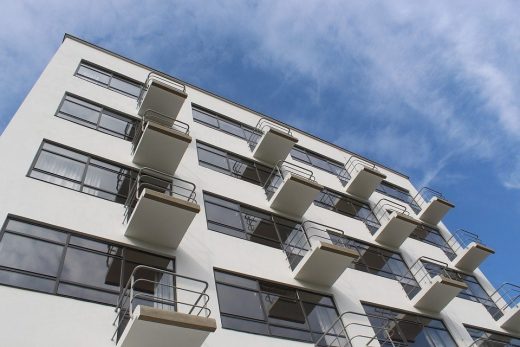 image : pixabay
This applies to interior and exterior design. Designers today still use elements of modernism, minimalism, and expressionism, even though these design trends enjoyed their heyday many decades ago. Even modern home design elements such as windows and doors from TheHomeDesignGroup.co.uk have their roots in 20th century trends. Designers do not work in a vacuum!
Let's take a look at some of the most popular and enduring design trends from the 20th century.
Minimalism
Minimalism is hugely popular and is still regarded as a current design trend, despite the fact it first originated in the 1960s. Minimalist designers were heavily influenced by Japanese architecture and Neoplasticism. Their philosophy was "less is more", which still stands today. The movement enjoyed a resurgence in the '90s but remains popular today. Indeed, many modern interior designers working for wealthy clients love to create homes around a minimalist theme, with acres of space and a few carefully chosen pieces.
Industrial
Industrial design is another popular 20th century design movement still en vogue today. When it first became a 'thing', industrial referred to mass-produced furniture from the early 20th century, but today it's more likely to be used in the context of apartments repurposed from warehouses and factories. Industrial design is a trend you'll see in a multitude of places, from utilitarian furniture design using raw wood and metal, to exposed brick, copper pipe lights and polished concrete floors. This is not a trend that suits everyone, but if you want a modern vibe, it can work very well.
Bauhaus
The Bauhaus movement was an architectural one rather than an interior design trend. It came about after German architects designing new social housing rejected bourgeois details in the post-WW2 period. Bauhaus is characterised by blocky shapes, flat roofs, and smooth facades. The design style is still prevalent today, with modernist steel framed buildings, glass curtain walls, and open-plan rooms very popular.
Brutalism
Brutalism is like marmite – you either love it or hate it. Built from reinforced concrete, Brutalist properties are rough, raw and very much unfinished. These angular buildings could be constructed very quickly and were very popular in the 1970s. Look around any city centre and you'll see some evidence of Brutalism, typically in government buildings and car parks. The Hubert H. Humphrey Building in DC is a good example of Brutalist architecture at its finest. The Whitney Museum in New York City is another good example.
Mid-Century Modern
Mid-Century Modern grew out of movements such as Bauhaus. It emphasised simple, functional shapes, and is very much back in vogue these days.  Stores like Ikea have vast selections of simple yet functional furniture, which is heavily influenced by the mid-century modern movement.
Take a look around your town or city, how many of these trends do you recognise?
Comments on this The Top Design Trends of the 20th Century article are welcome
Articles
Contemporary Architecture Designs
Flamenca at The World Islands
Design: UNICA Architects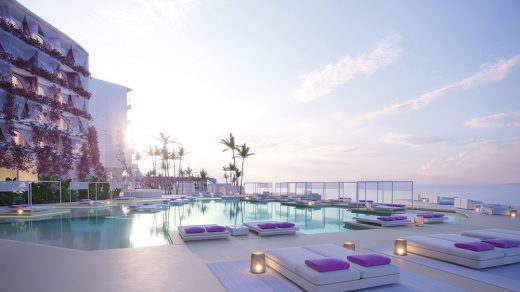 image courtesy of architects
Flamenca at The World Islands in Dubai
Contemporary Residence in Muko, Kyoto
Design: Fujiwara Architects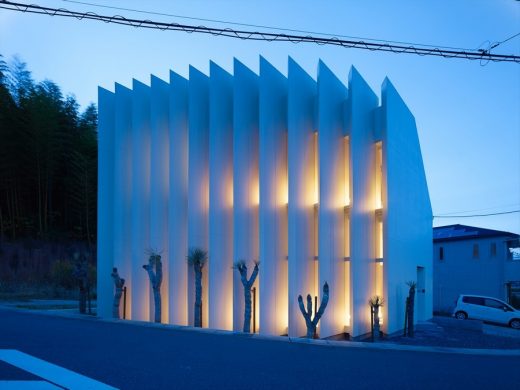 photo : Yano Toshiyuki
Kyoto Residence
Comments / photos for the The Top Design Trends of the 20th Century page welcome