Superlightingled: LED lighting ultimate guide, 2022 light trend advice, Property interior design style
The most interesting projects using LED Lighting
23 October 2023
LED lighting works great in businesses – they can be easily and successfully used in all kinds of shops (on shop windows and inside), restaurants, and offices. Not only that, they are perfect for homes. They can be used in any room – living room, kitchen, bedroom etc. LED lights can also highlight specific parts of your home, such as bookshelves and countertops. In this article, we share our ideas, and we suggest which lights you should use and where. Enjoy reading about the most interesting projects using LED lighting!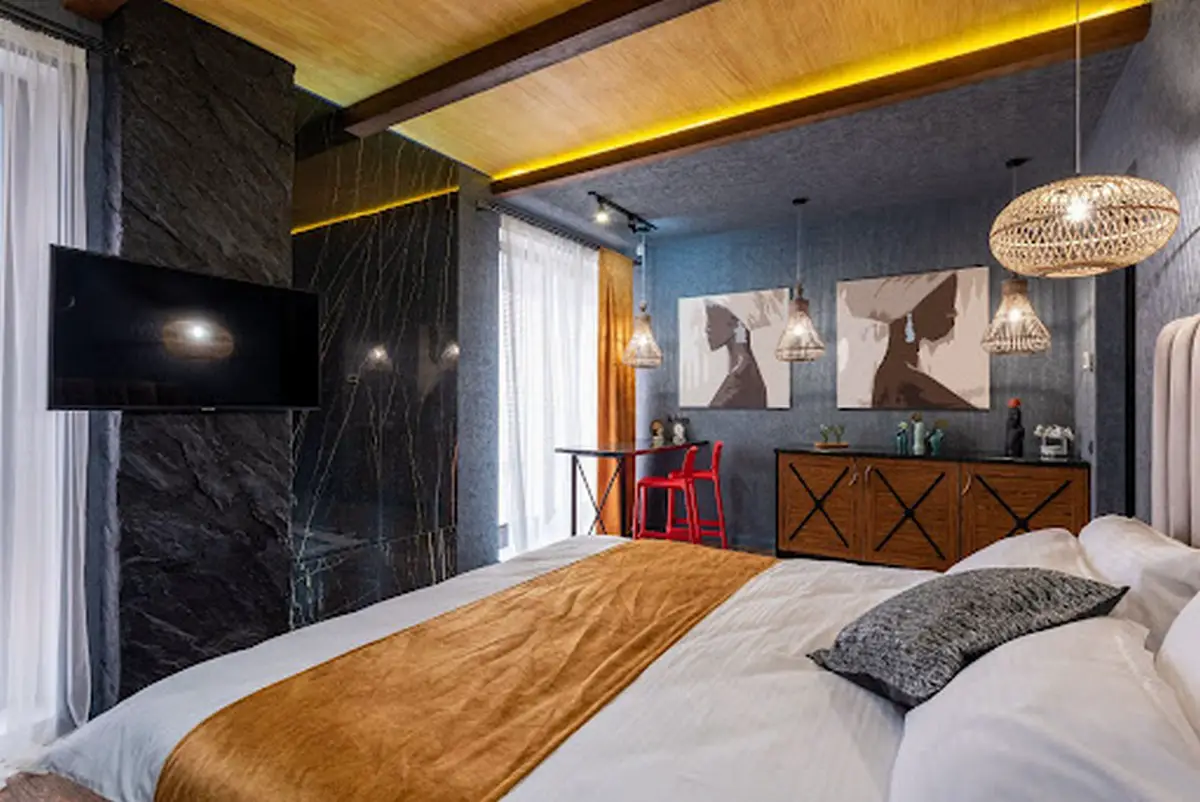 Business projects
In this part, we're going to focus on the business projects that use LED lights, especially multipurpose, versatile and flexible LED strip lights. We are also going to show that LED fairy lights and businesses can go together.
Illuminating shop windows with LED fairy lights
You can use LED lighting for your business. A great idea is to illuminate a shop window, regardless of the type of shop. Clothing shops, jewellery stores, watch stores, bookstores – they will all look great when well-lit. LEDs will always attract customer's attention. Contrary to popular belief, LED fairy lights (also called string lights or festive lights) can be used at any time of year, even though they are associated mainly with Christmastime.
Placing LED strip lights over the bar
It's worth adding additional lighting inside all kinds of places where people spend their free time with friends, such as cafés, restaurants, bars, pubs, and clubs. Using LED strip lights always works, especially on ceilings, walls, and areas over the bar and tables. So, owners of businesses like bars and restaurants should definitely consider investing in eye-catching LED strips matching the interior. Colour changing LED strip lights hit the spot!
Breaking the monotony of subdued office colours with warm white LED tapes
When it comes to the offices, LED strip lights will add character and a strong accent to the interiors that are usually maintained in subdued colours (whites, beiges, and various shades of grey). One of the interesting projects using LED lighting is the one with LED tapes emitting warm white light. We usually hear that neutral lights are better for offices, however, warm whites can create a more cosy and homely atmosphere – they are worth trying.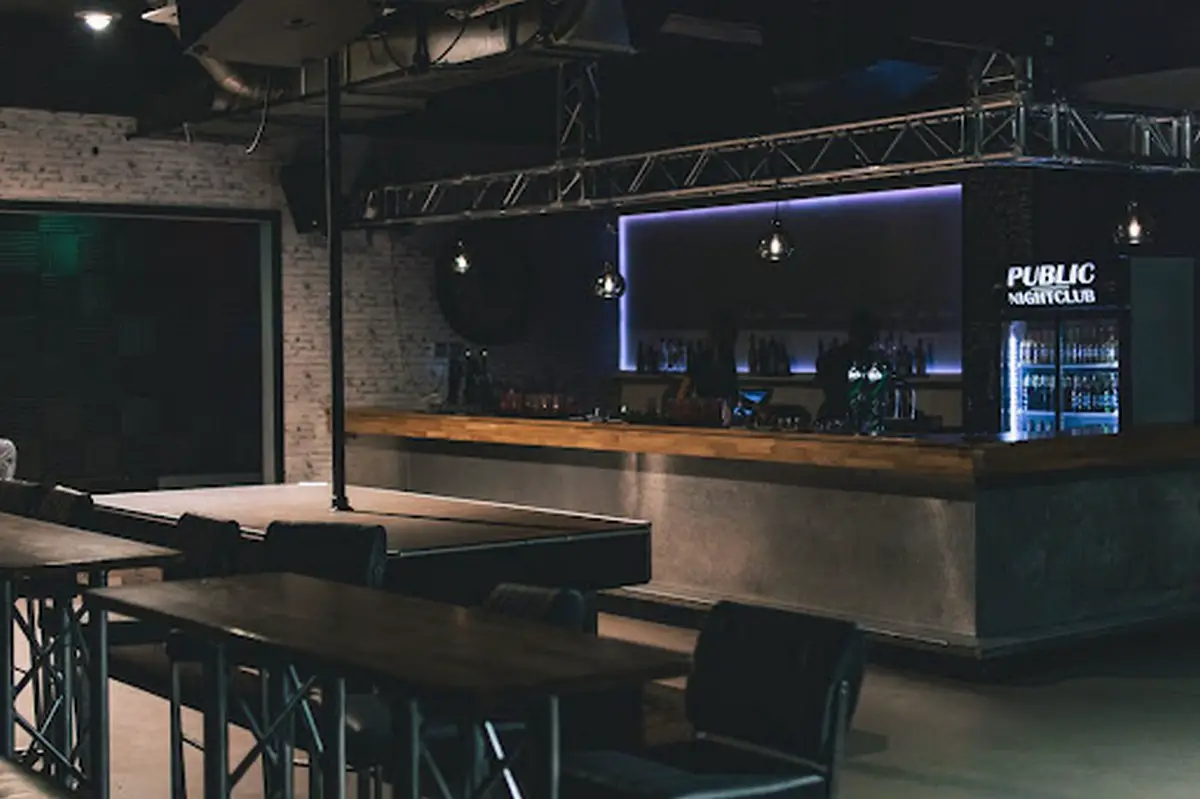 Outdoor projects
After business projects, it's time for outdoor projects. The topic is really broad, one could write a separate article about that. There are countless options for using LED lights outdoors. In this part, we're going to focus on the outdoor garden projects that use LED lights, especially decorative lights such as LED ball lights, LED pathway lights and LED smart lights.
Choosing LED ball lights as extraordinary decorative lights
Decorative garden lights will add charm (and light, of course!) to literally any garden. If you're looking for an intriguing idea for illuminating your garden in an original way, we recommend choosing outdoor LED ball lights. The bigger the balls, the better. You can place them near garden plants or at the gazebo.
Making the most of LED pathway lights
We cannot fail to mention about LED pathway lights that fit perfectly into backyards, illuminate the path in the dark night and, thanks to that, they increase the safety. The most captivating projects using LED pathway lights mainly concern gardens with pathway lights in the same size and the same colour, placed in even rows and throwing subtle light on ornamental grasses and flowers.
Making life easier thanks to outdoor LED smart lights
When thinking about the best outdoor projects, outdoor LED smart lights always come to our mind immediately. LED floodlights, garden spike lights, LED garden projectors – they all come in different shapes and sizes, and they contain software that connects to an app. Such lights can be controlled using a special remote control or via the Smart Touch wall-mounted panel. Smart LED light projects are appealing for many reasons – using them is more than easy and convenient. And, smart LED lights simply look nice!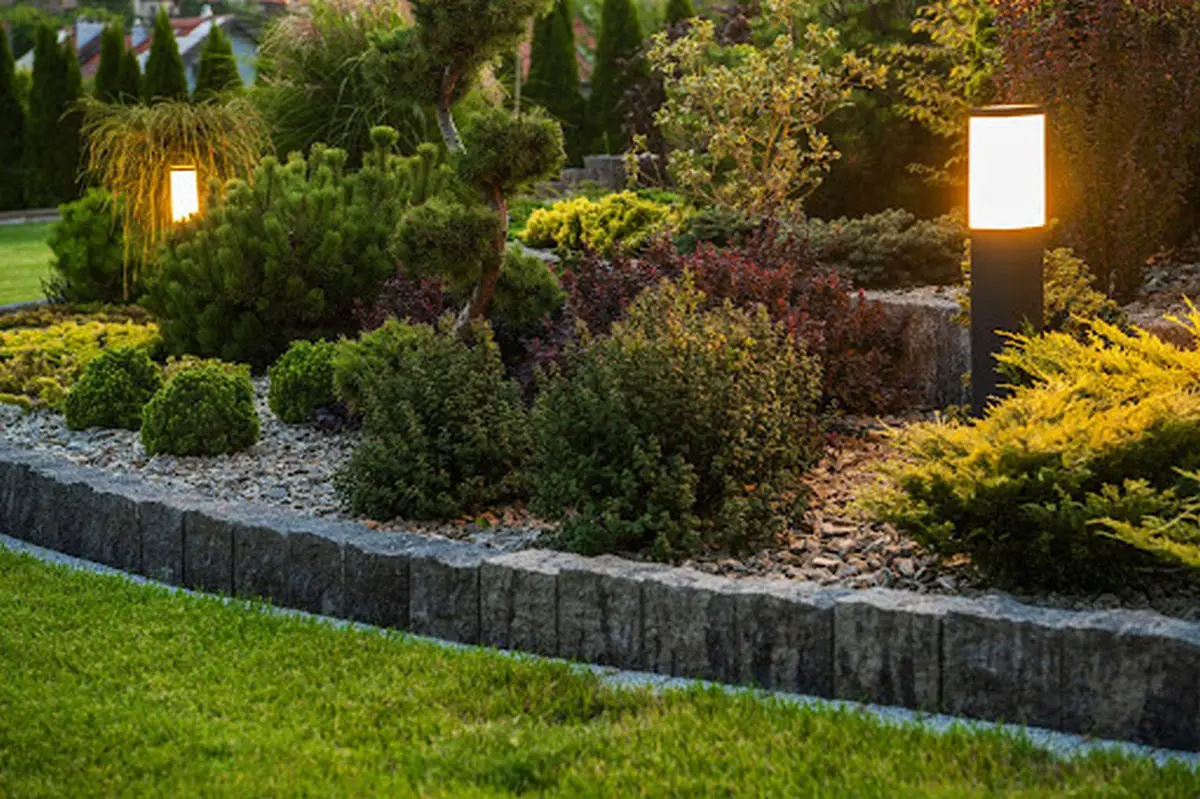 Home projects
Adding additional lighting on the stairs (or along the stairs), behind the TV, around a pendant light giving the main light, over a kitchen countertop or even in the area of curtains can reinforce the unique look of the whole interior.
Lighting up stairs with LEDs
Your stairs can be illuminated in various ways. You can use LED strip lighting along the stairs. What we mean is placing two parallel strips on both sides of the stairs. Warm white temperature of the light would be the best. Another option is illuminating each stair separately.
Illuminating the areas of the TV and making the living room more colourful
The light can entirely change the character of the interior. This can be seen in the example of the project of blue light around the TV. You can actually choose any colour you want, but blue is recommended when you want to slow down, calm down and relax. The blue TV zone in your room/living room seems to be an ideal solution. In turn, if you're a big fan of reading, you can do the same trick with bookshelves, just by highlighting them with LED lights. Ireland has top-quality LED lighting products from well-known brands. We strongly recommend checking the offer of Lucas LED Lighting Specialist.
Highlighting the kitchen's countertop with LED tapes
Have you ever considered highlighting your countertop? If not, it's the right time to do it. When it comes to the kitchens, the main lighting is usually not enough to well-lit everything. Imagine preparing dinner or snacks for you and your family. It's better to do it with additional lighting, especially in the area of your countertop. If you resign from the additional lighting, your kitchen may turn out to be too dark. That's why interesting kitchen projects typically contain countertops highlighted by LED tapes.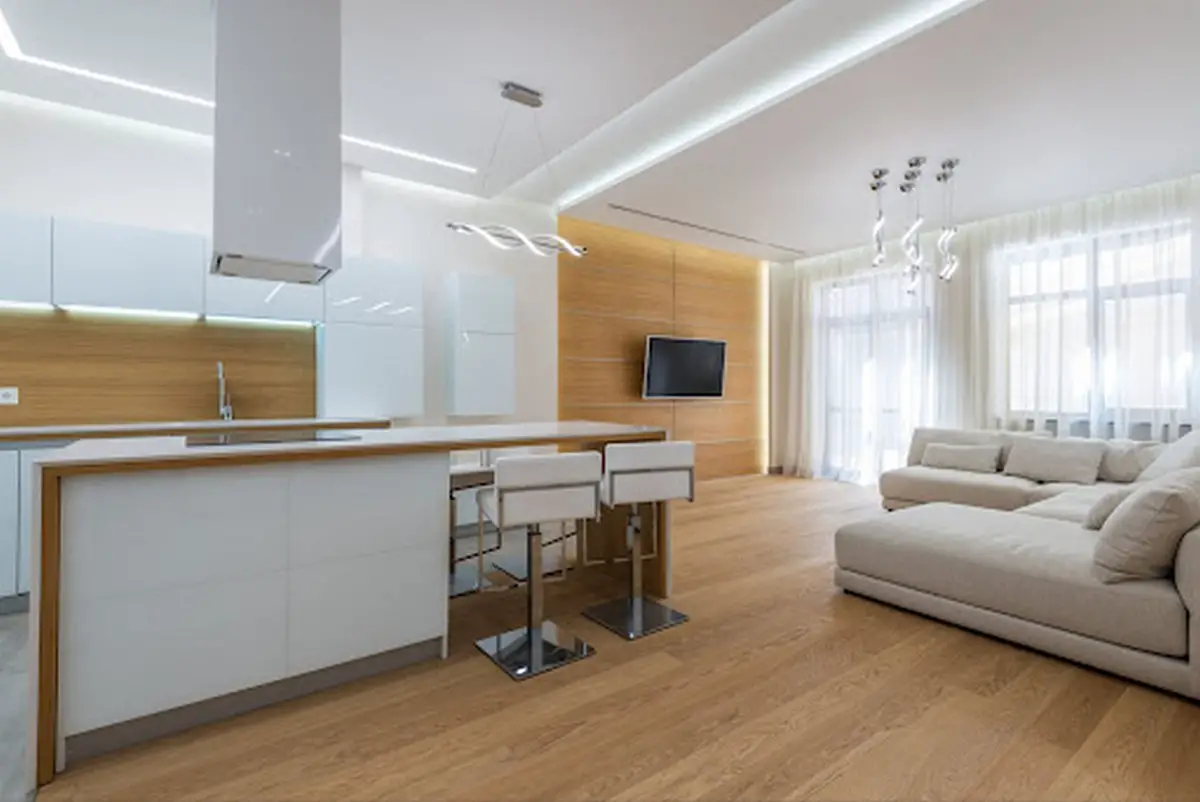 Summary
LED lighting is an amazing thing. Thanks to various kinds of lights, we can illuminate literally everything. LEDs are perfect for businesses. They make shop windows more beautiful and eye-catching. They can be successfully used both in restaurants and in offices. Furthermore, they can change the subdued interior into something unobvious, unique and colourful. They bring cosiness into your home – thanks to them, you can create a cosy zone to relax.
Comments on this The most interesting projects using LED lighting article are welcome.
Lighting Articles
Lighting Posts
Getting your home filled with light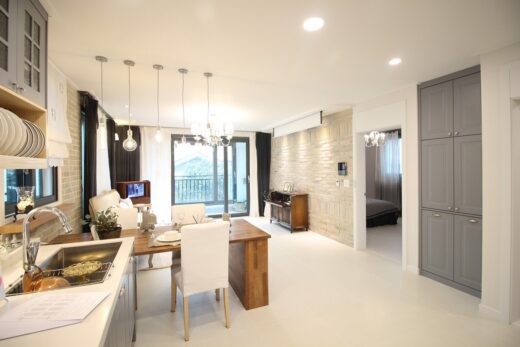 How Lighting Influences Mood and Productivity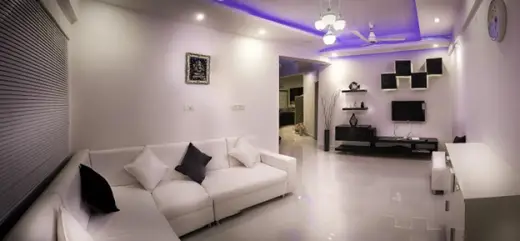 image source : pixabay.com
Tips To Choose the Right Lighting for Your Home
Best Solar Light Manufacturers In China
How to Use Lighting, Space and Material in Architectural Design
Building Articles
Residential Architecture
Comments / photos for the The most interesting projects using LED lighting page welcome