Trusted Ceramic Tile Advice, House Tiling Tips, Property Improvement
The Advantages of Ceramic Tile
16 Oct 2019
Ceramic Tile Advantages
When deciding on new flooring, you have lots of options to consider. Cost, durability, and aesthetics are some of the factors to evaluate before you make your decision. Ceramic tile is a versatile and popular choice because it has a lot of advantages compared to other options.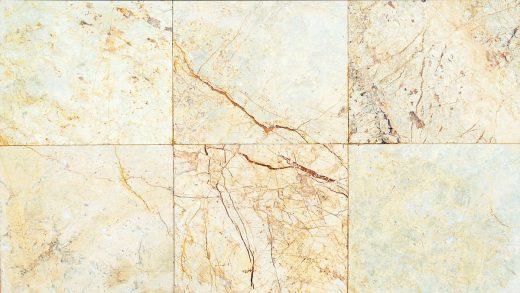 Easy to Clean
Ceramic tile is one of the easiest floors to clean. Sweep away the dirt and wash it! If you are lazy, you can use your vacuum to clean the tile as well. This flooring option is perfect for kids who spill things on the floor regularly.
The floors are also easy to disinfect if you drop something like chicken or eggs on them. You can use a simple steam mop, and the floors will continue to look brand new for years to come. You can clean the grout with a simple concoction of baking soda and vinegar mixed up in a spray bottle.
Low Maintenance
Since the tiles are easy to clean, there is no special maintenance required. All dirt and spills can easily be cleaned up. You may need to have the grout professionally cleaned and sealed every couple of years.
You can also do the project yourself to save on the cost. Ceramic is durable, and it does not crack easily. The floors can last decades before without getting a crack. You'll save a ton over the years by not investing in expensive carpet cleaning or refinishing hardwood floors.
Increases Home Value
Most potential buyers want to have move-in ready homes without having to lift a finger. Carpet floors are less appealing because they trap dirt show signs of wear. This sight can turn off potential buyers and keep your home on the market for a long time. Ceramic tiles give your home the "new" look with a designer flare. Buyers will take notice of a well-installed floor, and it can add thousands to the value of your home.
Tons of Options
Ceramic tile comes in an endless amount of patterns and colors to match any taste. Tile is mainly used for flooring, but it can be used in your home in a variety of ways, including backsplashes, countertops, and murals.
Tile suppliers and home improvement stores can give you all different ideas to spark your creative side. There are several size patterns to give your home a custom look. There are also tile options that look just like wood as well if you are going for a more rustic look. Just decide wholeheartedly on your selection because it can last a lifetime. Tons of options are available at Absolute Floor Stripping Gold Coast.
Reduces Allergies
Ceramic tile helps improve the air quality of your home tremendously. It does not attract dust and mites, making your home much healthier by reducing the number of allergens. Your family members will sleep much better at night without particles clogging the air. Think about how amazing your night will be without all of the sniffles!
Water-Resistant
Water is kryptonite for almost every type of floor. Ceramic tile is the Superman of flooring because of its ability to resist stains and water penetration. Your floor will also be spared in the event of a roof leak. Tile is an excellent choice to resist humidity and moisture. Glazed and sealed tiles will provide even more protection from water seeping through the floor. This flooring option is excellent for climates that are hot year-round like Arizona or Florida.
Cost
You can select among many affordable options with tile. Tiles usually range to about 15 dollars per square foot. You'll be able to design an entire area based on your budget. Repairs for tile are also affordable because replacement is not labor-intensive. You can shop around for affordable and professional installers to get the job done within your price range.
Before you invest in your next floor, consider the advantages of ceramic tile. They provide a classic look for your home that is hard to beat. Research the quality of the tile before you make any purchase. Tile is rated from zero through five, and you will want at least level three for residential use.
Building Articles
Bondi Penthouse
Architects: MHN. Design Union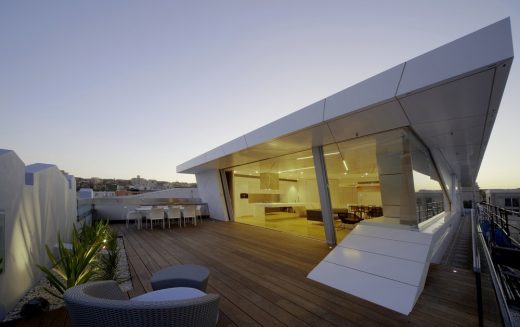 photograph : Brett Boardman
Bondi Penthouse
Comments / photos for the The Advantages of Ceramic Tile page welcome