Trusted Customized Wood Furnishings Advice, Enhacement Tips, Property Improvement
Create customized wood furnishings – how to go about it?
16 Oct 2019
When it comes to wooden furnishings, people want something unique than generic. Though the readymade wooden furnishings found in the online and local stores are impressive, they lack the user's personal touch or choice. It is the reason why most people are opting for customized wooden furniture and woodworks.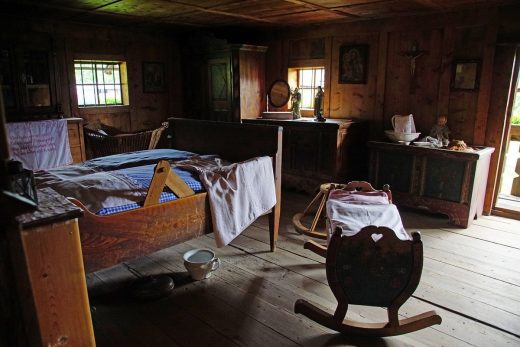 Customized wood furnishings
The online articles and resources will provide you ample data on this. However, you will still need some hand-holding to go about it. For that and other assistance, you can check out Eco Weber Woodworking. You can also keep the following pointers handy.
Know what you wish to customize
Have you decided on the wooden furnishing piece you wish to customize? If no, you need to think about it as the choices are endless. Other than the mantels, you can opt-in for console tables, dining tables, outdoor tables, chairs, occasional and coffee tables, desks, dining tables, headboards, benches and many more.
Sometimes, you can also want to sport of an in-built media center as well as other sculptural wooden structures. Hence, it is important that you check your house decor and decide the furnishing piece that you wish to have. Once you decide on that, you can go ahead with the customization part.
Search for the best woodworker
It is the woodworker that transfers your wooden furniture dream into reality. Some woodworkers are specialized in creating elegant furnishings and others who can make the best rustic pieces. Hence, search for a woodworker who specializes in the wood furnishings that you want to customize.
You can use as many referrals as you can. It helps you to get in touch with professionals that are known to deliver the best work. Word of mouth publicity always helps to develop more trust between the client and the service provider.
Get your questions correct
Usually, the skilled woodworkers have projects lined up for them. And each project has a different demand list and requirement. Hence, it is essential to know whether the artisan or the woodworker professional has understood your requirements. But even before you share your wooden furniture requirements, you need to ask the mandatory questions, such as:
How long has the person been into this business?
Did they do a similar project like yours?
What are the materials or finishes they suggest?
What is the duration time of the project?
These are the fundamental questions that you can ask! And while the discussion, if there are any technical terms or processes that you didn't understand, take time to ask the same. The service provider and client need to be on the same page before they start working.
Correct communication is everything
Inadequate translation of client requirements only suggests that something has gone wrong with the communication. Hence, you need to talk in a way that the woodworker understands your vision and delivers the same accordingly. Make room for discussions and conversations about the customized wood furnishings.
Once you join hands with an expert woodworker, you can give shape to the wooden furnishing you always wanted to have! Since woodworkers have continuous projects, make sure that you show up when they need you to discuss the customized furniture. Also, make the necessary payments so that the work doesn't stop.
Building Articles
Island Rest, Isle of Wight, England
Design: Strom Architects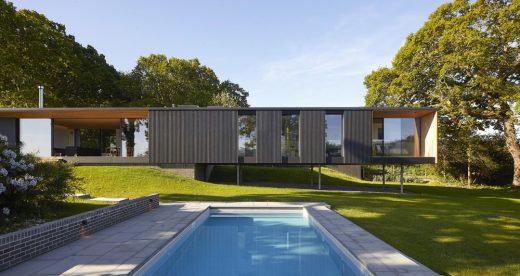 photos by Nick Hufton, Al Crow
Island Rest Isle of Wight Residence
Comments / photos for the Create customized wood furnishings – How to go about it? page welcome